With numerous beaches to choose from, this western hub is a haven for those who love the water, especially surfing. While Rincón boasts several famous surf spots, you'll also find beaches where you can snorkel, paddleboard, dive, fish, swim, and relax — as well as places where you can mountain bike, horseback ride, and, of course, delight in the sunsets every evening.
This corner of Puerto Rico, where the Caribbean Sea meets the Atlantic Ocean, has been a vacation favorite for years, although its visitors tend to be low-key. Rincón is a leisure town, where the pace is slower and the people are welcoming. If you're looking to get away from the rush of a big city, this place is the perfect opportunity to immerse yourself in local Island vibes.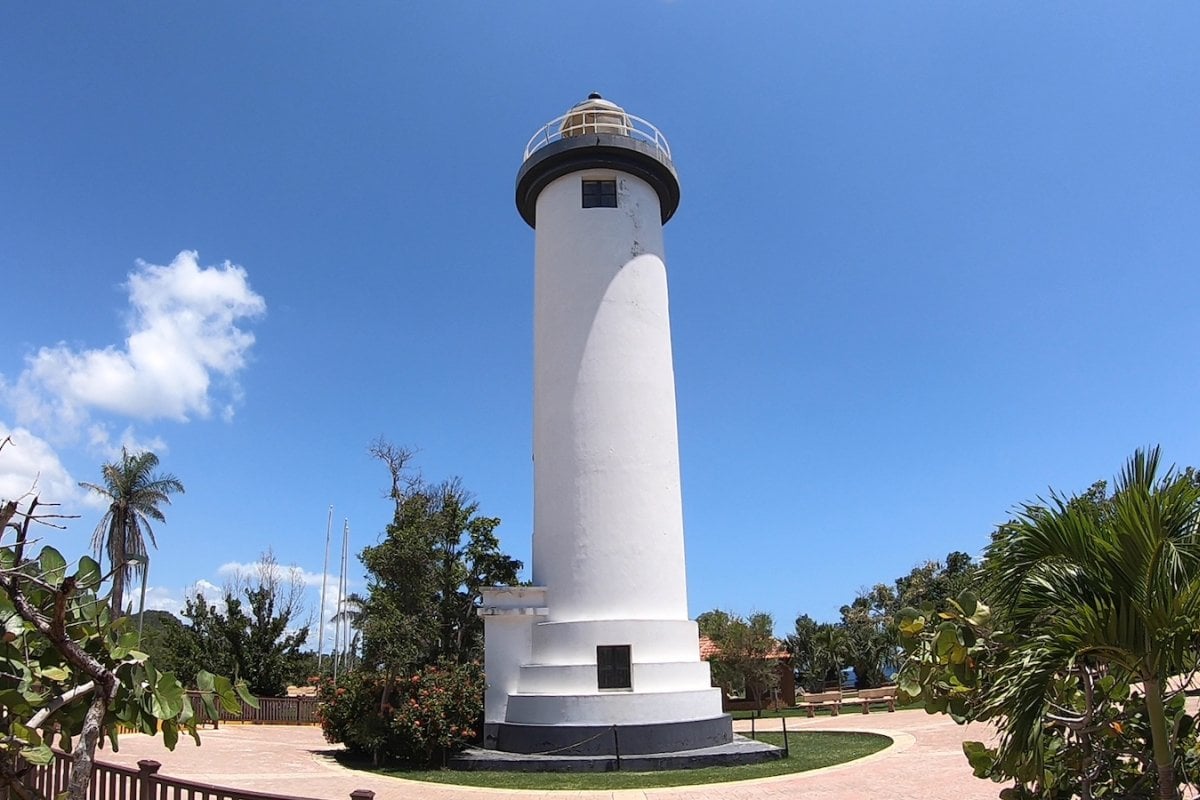 Punta Higüera Lighthouse
Built in 1892, the historic Punta Higüera Lighthouse rises over 100 feet and is still fully operational. The 26,000-candlepower light was automated in 1933 and still helps ships navigate the Pasaje de la Mona (Mona Passage) to this day. The park surrounding the lighthouse is a tranquil place. Visit for a sunset picnic overlooking the surf breaks for a chance to see humpback whales that sometimes come within 100 yards of the coast. You can also use the available telescopes if you want a closer look. At the park, you will find jewelry vendors, a burger stand, and even a bar to quench your thirst.
The Many Beaches of Rincón
With more than eight miles of coastline, Rincón beaches are secluded, smaller, and have unique personalities. The locations are some of the most pristine destinations on the main Island, where you can surf, snorkel, swim, power dive, and more.
Sandy Beach
Perhaps the most popular beach in Rincón is Sandy Beach. Preferred by locals because of its location — within walking distance of great bars and restaurants, cozy vacation rentals, and hotels — this beach is ideal for a family getaway, a romantic picnic, or a solo escape. If you want to hang out with an active beach crowd, this is the place for you.
Right past Sandy Beach are Antonio's Beach and River Mouth Beach, located inside what the locals call puntas. These are two more secluded spots along the Sandy Beach trail, with the latter being a perfect spot for children because of the calm tidal pools.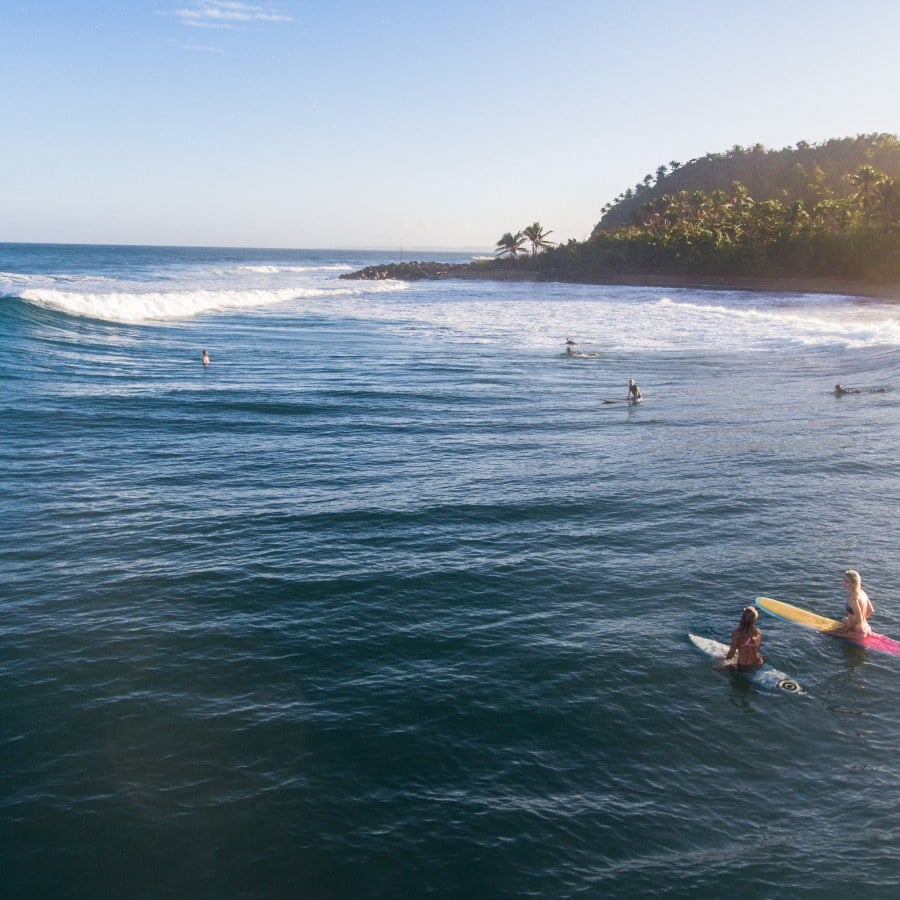 Domes
Another popular beach in Rincón is Domes, located next to the Punta Higüera Lighthouse. The beach — which got its name from the old dome of the inactive nuclear reactor next to it — boasts strong waves and is one of the most famous surfing spots in the Caribbean. The beach is almost empty during the summer, but you can spot local and international surfers catching waves there in the winter months. This is also a popular spot for whale watching during the winter.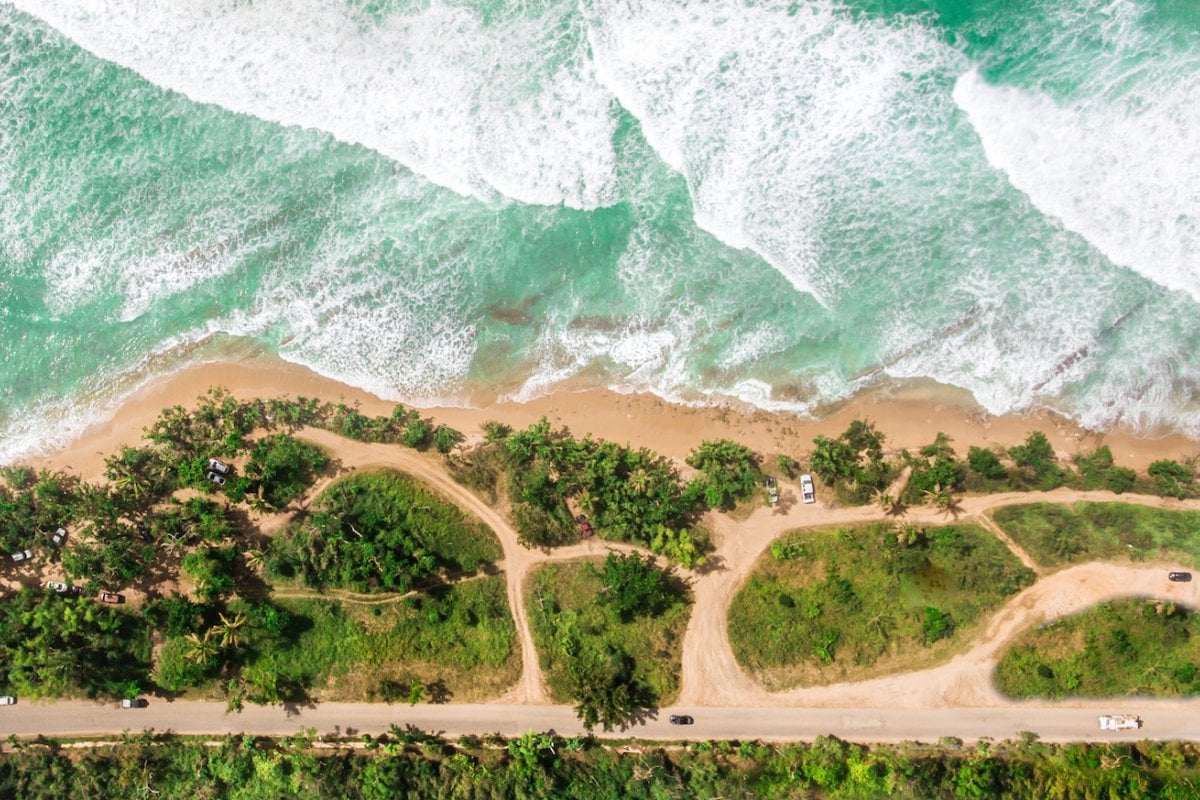 Maria's Beach
María's Beach is without a doubt the center of surfing activity in Puerto Rico, hosting several pro-circuit events during the winter. At this beach, the waves kick up and provide some of the most exciting rides on the Island. During the summer, the beach switches its personality and is a great place to enjoy the sandy and sunny wonders of Puerto Rico in a more relaxed way.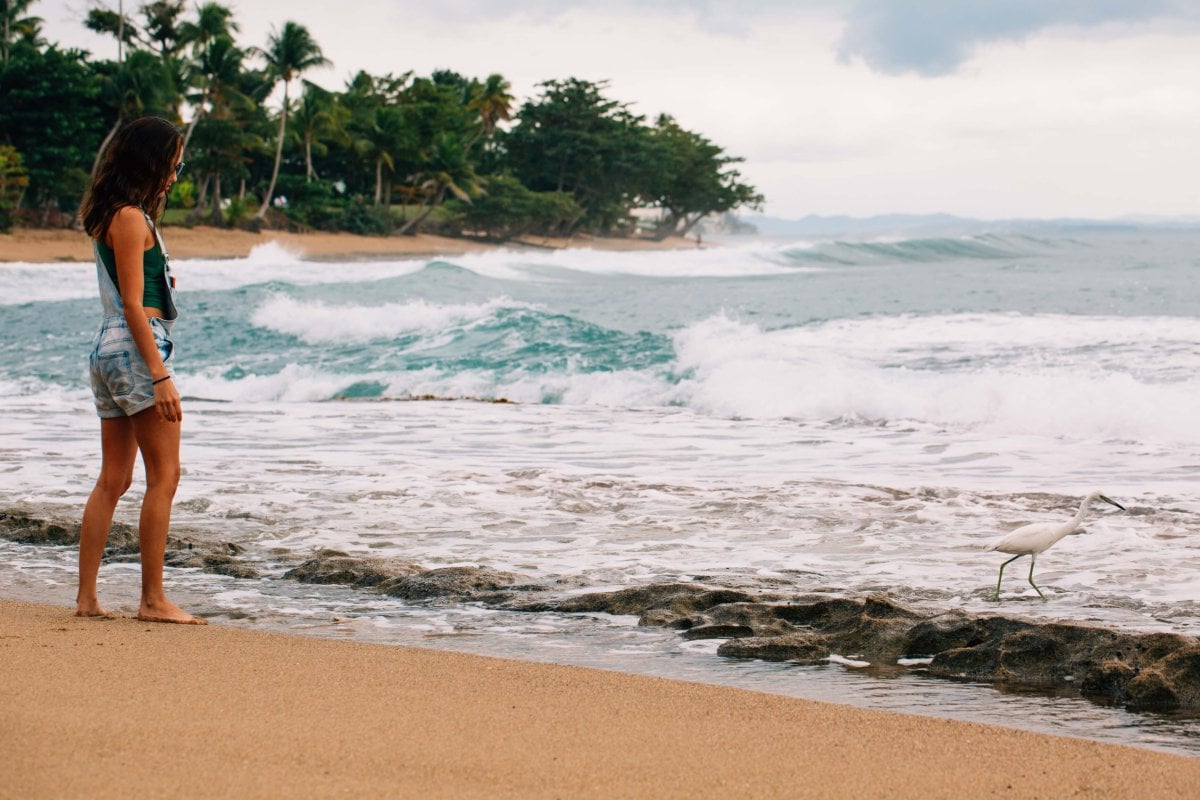 Tres Palmas Marine Reserve
This marine reserve encompasses Por Fin Dogman's Beach, Little Malibu, and Steps Beach, and offers a colorful collection of marine life. As a result, scuba diving and snorkeling are two of the most popular activities. You might encounter creatures such as parrotfish, surgeonfish, bottlenose dolphins, blue tangs, and hawksbill sea turtles. The most recognized beach within the reserve is Steps Beach, known for a set of concrete steps sitting on the sand — a must-take photo opportunity. Even if you don't want to get close to the undersea life, the beaches are perfect for strolling or laying out and relaxing.  
This area also changes significantly by season, so plan accordingly. During the summer, the calm waters allow snorkelers and others to easily enjoy the area. During the winter, the waves at Tres Palmas can get massive, reaching up to 20 feet high, so snorkeling is not recommended during that time.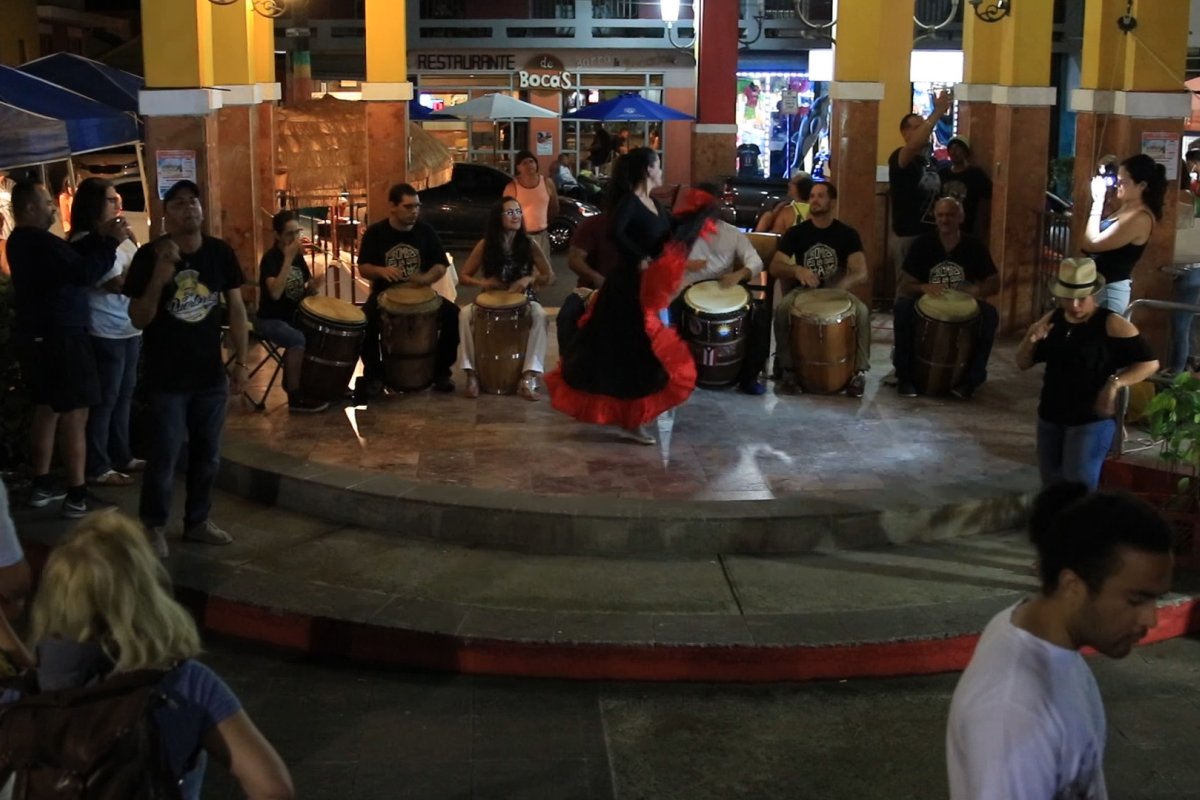 Rincón Art Walk
Hit the town's art walk to explore an emerging scene with its own distinct style. Every Thursday evening, the people come together and hold a small festival to celebrate local culture and tropical ambiance. The town's square is packed with handcrafts, food trucks, music, and more. Expect to swing your hips to the rhythm of lively music and Caribbean sounds.
Art Galleries
There are various small art galleries and souvenir shops set around the town that feature unique items you might want to bring home. Places like Secret Garden Art Gallery and Galería Exodo exhibit paintings and crafts by local artists.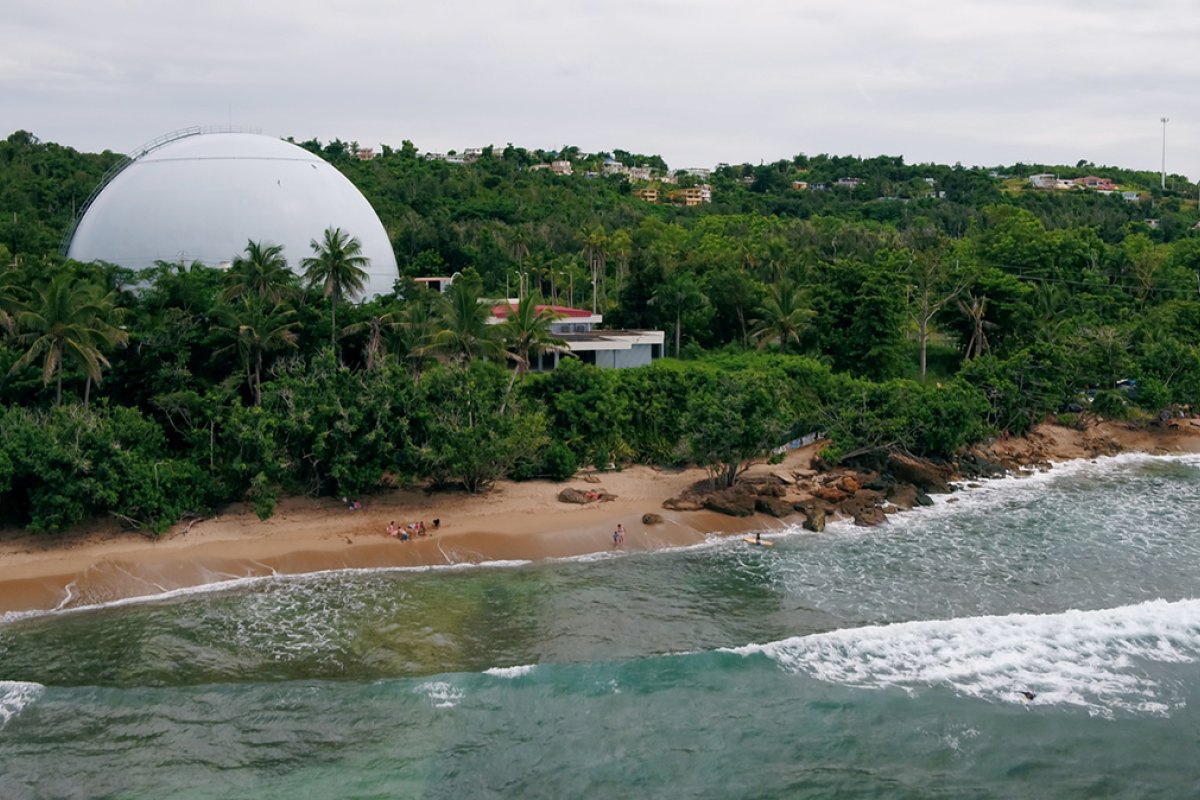 Technology Museum
Formerly known as BONUS, this decommissioned nuclear plant is a peculiar landmark that can be seen peeking out from behind palm trees near the Punta Higüera Lighthouse. What was supposed to be a prototype for a reactor lived a short life (from 1960 to 1968). Repurposed, the power plant opens by appointment and serves as a technology museum. The rusting relic has become popular among visitors and locals because of the amazing photo opportunities it provides. Its structure is the namesake for nearby Domes Beach.