Travel Professionals
Puerto Rico is the perfect destination for your clients, as there is so much to see and do on this 3,500-square-mile Caribbean island.
Lovers of history and culture can enjoy some of the oldest Spanish settlements in the New World, including fortresses, cathedrals, lighthouses, and other landmarks. Foodies can enjoy dining their way through the distinctive gastronomy of the Island — combining Spanish, African, and Caribbean influences — as well as local coffee farms, a route celebrating roast pork, and much more.
Adventurous spirits will relish exploring the only tropical rainforest that's part of the U.S. National Forest Service, speeding along one of the world's longest zip lines, riding the best surf breaks in the Caribbean, or enjoying a day hanging out on some of the world's most beautiful beaches. And because Puerto Rico is a U.S. territory, there won't be any last-minute panics at the airport because someone forgot their passport!
The destination experts at Discover Puerto Rico are on hand to help you plan your client's trip to the Island. We can do everything from assisting with hotel and resort proposals and transportation to providing inspiration for educational and cultural tours and excursions. Explore this section for ideas, itineraries, and planning tools, and don't hesitate to contact our Leisure Sales Team for more support. 
¡Bienvenidos a Puerto Rico!
Travel Agent Commission Offers 
We know your clients are ready to bask in the warm Caribbean sun, explore the historic cobblestone streets of Old San Juan, and immerse themselves in the flavors and rhythms of our Island.
And we also know that travel advisors, hoteliers, and partners who create memorable experiences are anxious to get back to business. For a limited time, participating hotels in Puerto Rico are offering added commissions to get you and your clients back to the paradise that can only be found in Puerto Rico. We love travel advisors and are willing to prove it!        
The hotels below are ready to pay travel advisors 12%-15% for booking a minimum four-night stay, within the defined booking and travel dates. For details, reservations, booking and travel windows, and conditions, please contact the following properties directly via e-mail here: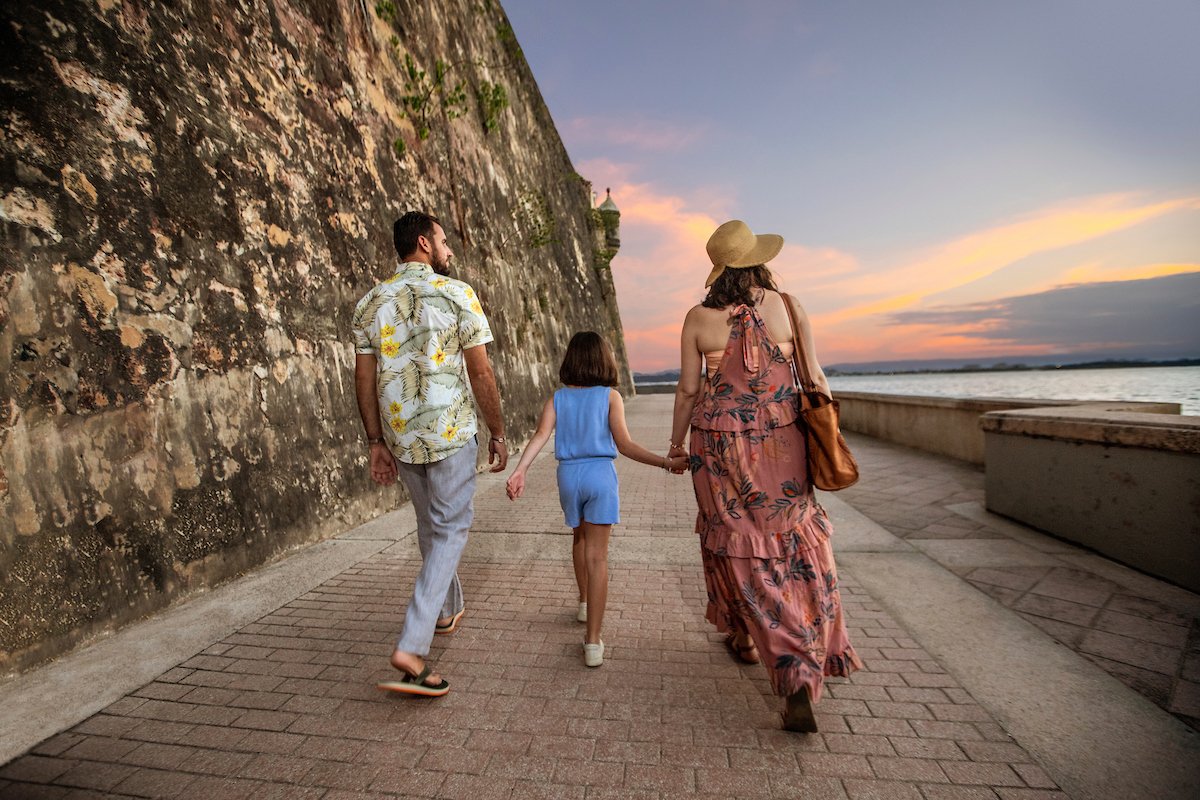 Certify Yourself in Puerto Rico
Become a Puerto Rico Travel Expert
Get certified as a travel specialist and earn points for a Puerto Rico trip! Become a Puerto Rico Travel Expert, and your confirmed bookings will receive points and rewards.
Puerto Rico Travel Expert Graduates gain access to cash, perks, and travel opportunities in our loyalty program.
Travel Agents
Complete our Travel Agent Certification Program
Start Planning
Submit Your RFP
Send details to Discover Puerto Rico's Leisure Groups Team to get started.