If Puerto Rico hasn't been part of your cruise itineraries, you're missing out. The San Juan Cruise Port is ranked among the top 20 ports in the world, and other ports around the island offer easy access to sightseeing, dining, local culture, and more. Gather your group and get on board!
Most of the cruises that visit Puerto Rico are three- to seven-day voyages, which includes one day to enjoy the island. Be sure to check the tour itineraries and activities to ensure you make the most of your time on the island. You might find that you need to plan a return trip to explore more of the island on your own!
Cruise Ships in San Juan
San Juan has two cruise terminals, one in San Juan Bay and the other at the Pan American terminal across from the bay. Between them, the ports host around 500 cruise ships per year. Many of the cruises that make a voyage through the Caribbean make a port call in Puerto Rico, including Carnival, Royal Caribbean, Celebrity, Princess, Costa, Radisson Seven Holland, Windstar, Norwegian, AIDA, Seaborn, Silber Sea, and even Disney Cruises.
The San Juan Bay terminal has a capacity to receive up to seven ships at once. The location of the piers gives visitors easy access to explore the historic city of Old San Juan. This may be the most convenient port of call for people only spending a day on island because many attractions, restaurants, bars, and landmarks are within walking distance.
The Pan American terminal has a pier that accommodates two cruise ships. It is located near Fernando Luis Ribas Dominicci Airport in Isla Grande, next to the Puerto Rico Convention Center, the Sheraton Puerto Rico Hotel and Casino, and the Hyatt House Hotel. Getting in and out of the city requires either a taxi or rideshare, and if San Juan is your point of departure, your cruise ship will likely embark from there.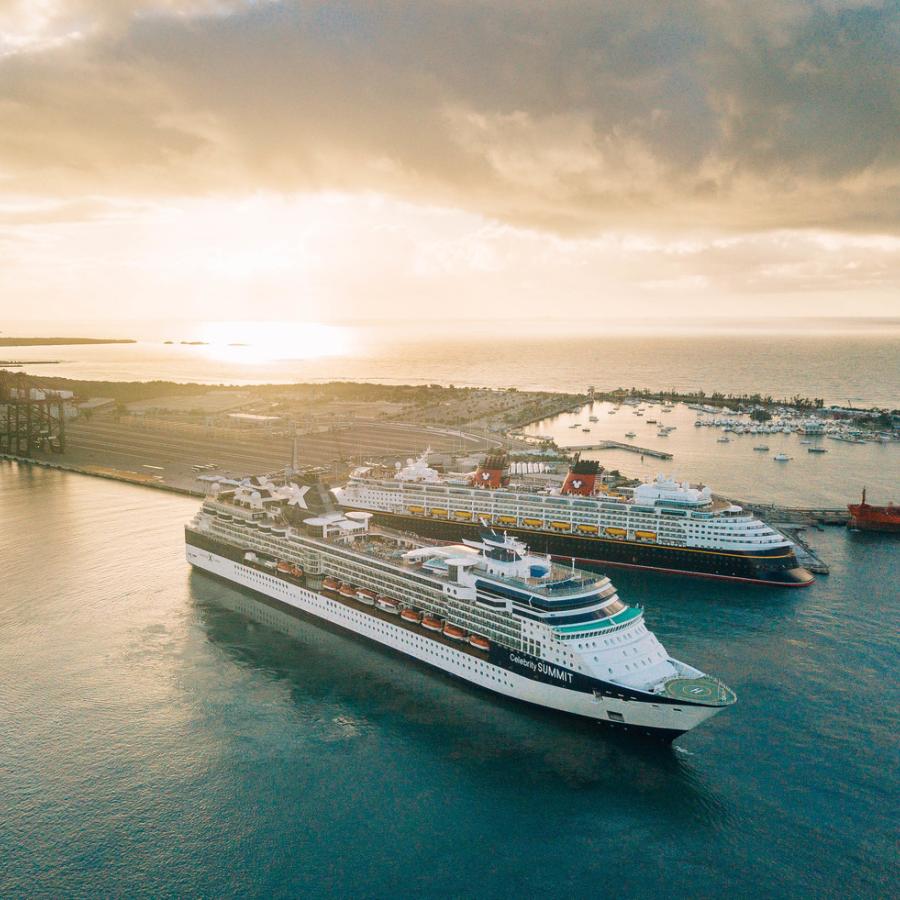 Cruise Ships in Ponce
In a recent move to expand cruise options to the island, the southern city of Ponce now receives the Serenade of the Seas and Celebrity Cruise four times per year. If you choose to make this town your port of call, you can enjoy historical sites such as El Parque de Bombas — an iconic fire station-turned museum — and other landmarks. Or, enjoy a day at La Guancha boardwalk, where there are plenty of seafood restaurants, fritter carts, live music, and other activities.
Start Planning
Submit Your RFP
Send details to Discover Puerto Rico's Leisure Groups Team to get started.