With hundreds of direct and non-stop flights arriving and departing daily from around the world, Puerto Rico has become the international airport hub of the Caribbean.
Two principal airports offer trips from major cities in the United States, international destinations, and other Caribbean islands.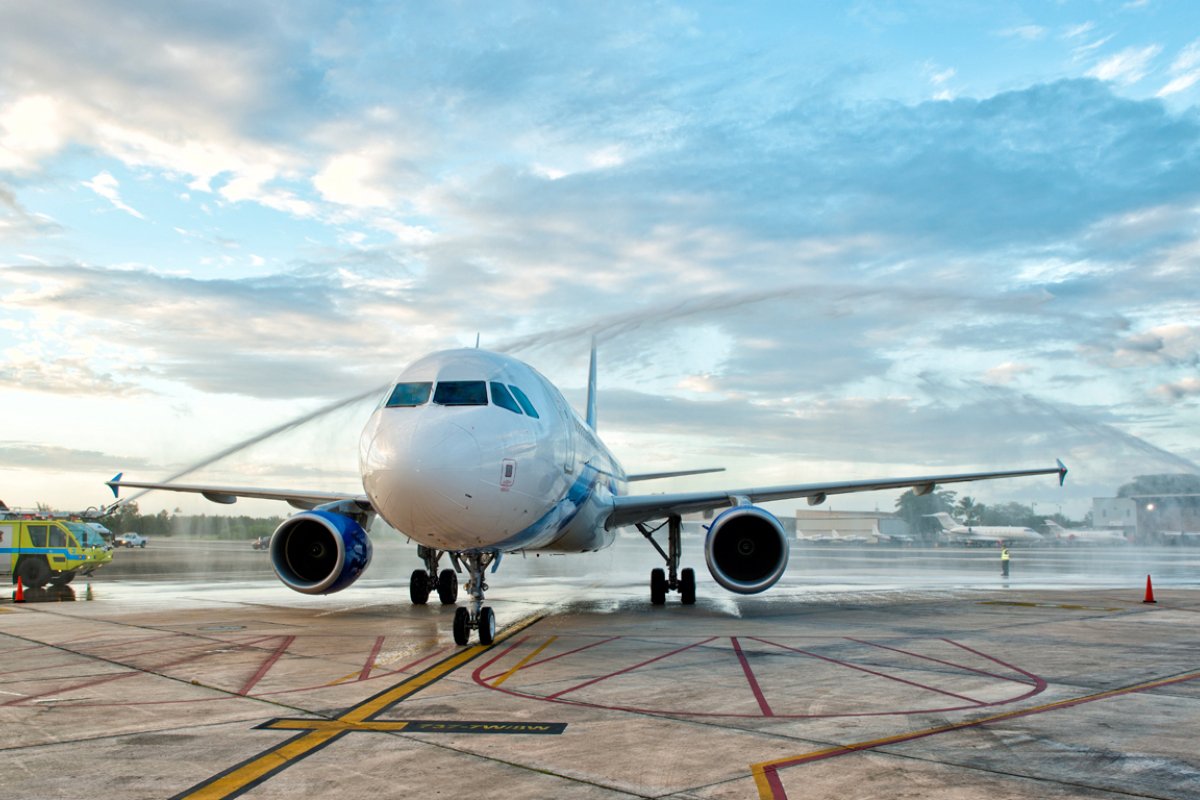 San Juan Airport
The largest and most accessible one is the Luis Muñoz Marín International Airport, commonly known as the San Juan Airport (SJU). Located in Isla Verde – in the Carolina district – this airport is just minutes away from San Juan. More than 20 commercial airlines fly in and out of the city every day.
Flights to San Juan
Puerto Rico has 80 daily nonstop flights to major cities throughout the United States.
There are nonstop flights available to Miami, Fort Lauderdale, Tampa, Jacksonville, West Palm Beach, Orlando, Charlotte, Philadelphia, Hartford, Washington D.C., Baltimore, Newark, New York (JFK), Boston, Chicago (ORD), Houston, Dallas, Atlanta, Detroit, Minneapolis, Cincinnati, Raleigh-Durham, Pittsburgh, Austin, Buffalo, and St. Louis.
Airlines that fly between Puerto Rico and the USA are American Airlines, Delta, JetBlue, Southwest, United, Frontier, Spirit, and Allegiant. 
San Juan is the leading gateway to the Eastern Caribbean. Several airlines operate over 100 daily flights to over 20 destinations in the Caribbean. Airlines that fly to and from San Juan to the Caribbean include Cape Air, JetBlue, Seaborne, Tradewind Aviation, and Air Flamenco.
There are several flights to Latin America: 18 flights to Panamá City and daily flights to Bogotá.
There are weekly non-stop flights from international destinations such as Montreal, Toronto, Frankfurt, Madrid, Bogotá, Panamá City, and San José.
The identity validation system CLEAR is now available at the airport, making travel even more seamless to and from San Juan. It offers expedited access to airport security lines by providing a quick identity verification experience. You only need to step right up to a CLEAR pod to verify your identity instead of having to wait in line to show your government-issued photo I.D.
Aguadilla Airport
The other airport with international flights is the Rafael Hernández Airport (BQN) in Aguadilla, in the northwest region of Puerto Rico. Comparably smaller than the SJU, this hangar receives commercial flights from major airlines such as Jet Blue, National Airlines, Spirit Airlines, United Airlines, and private charters.
Mercedita International Airport
The Mercedita International Airport (PSE) in Ponce receives a handful of commercial flights from the mainland U.S., mainly to cities like Orlando and New York City, with services from JetBlue. Smaller than SJU and BQN, Mercedita is ideal if your time on the Island is mostly on the south region.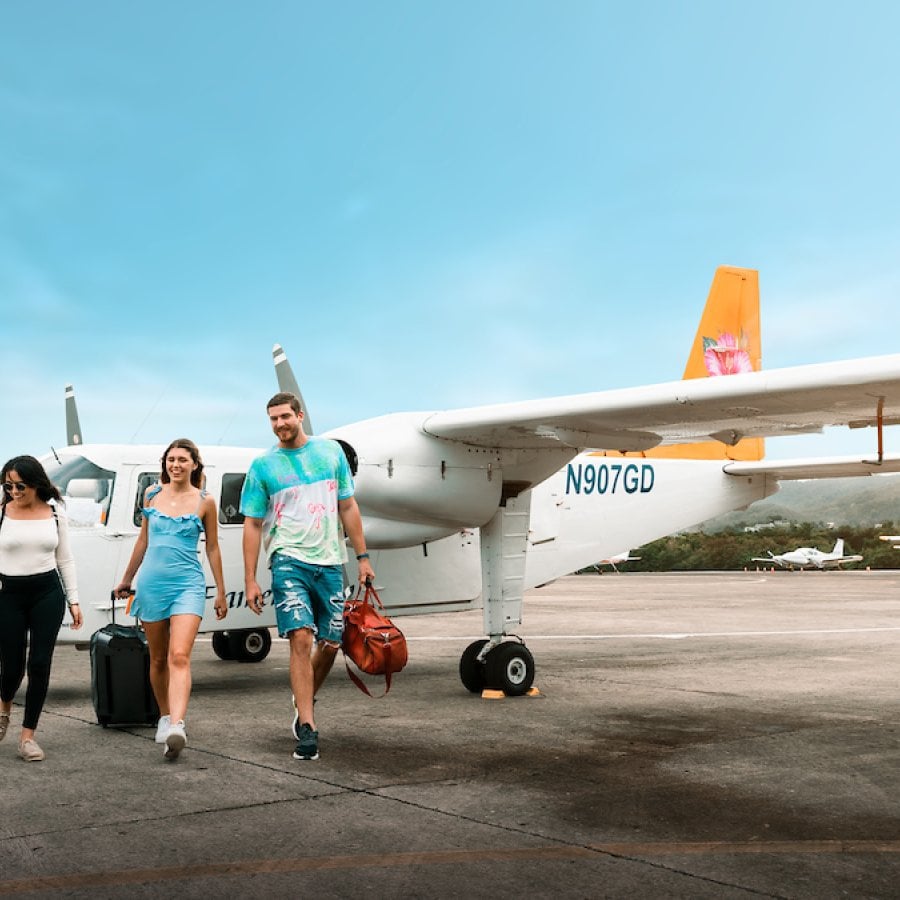 Other Airports
If you're looking to fly to Puerto Rico's smaller islands, like Culebra and Vieques, and cays or nearby Caribbean destinations, the Fernando Luis Ribas Dominicci Airport is a better option than the two major airports. Also known as Aeropuerto de Isla Grande, this single-runway airport offers daily flights through three local airlines and private charters.
Other small airports for private flights and charters are in Ceiba, Arecibo, Mayagüez, Fajardo, and Humacao.
Discover Puerto Rico's E-Newsletter
Paradise for Your Inbox
Get travel inspiration, news, tips and more delivered monthly.