North
Discover impressive caves, beautiful beaches, and fine resorts.
Nine towns comprise the north region of Puerto Rico, also known as the northern karst because of its large limestone hills (you'll often notice white stone peaks poking through the green blanket of forest). The diversity of the karst belt and the landscape it forms make this setting unique in the world, and many northern beaches are known for their impressive rock formations. 
Search the North Region Directory
What to Do
For stunning panoramic views and a fun beach day, get to know Mar Chiquita, a beautiful beach in Manatí just 45 minutes from San Juan that has been a recipient of the Travel Influencer Award. Shopping lovers should head to Barceloneta for a visit to the Puerto Rico Premium Outlets, where you'll find an impressive collection of designer and name brand outlet stores offering great deals.
In addition to the scenic views, the north region also has attractions such as Cueva Ventana, in Arecibo; the Río Camuy Cave Park (closed since hurricane María hit the Island), which is one of the largest underground cave systems in the world. 
Where to Eat
The north coast's abundance of fresh local fish and seafood finds its way to both fine dining and casual restaurants alike. Whether you're grabbing a casual bite to eat after a beach day or on a culinary adventure to discover the island's locally made cheeses, the north has plenty of tasty treats.
Find places to eat in the north
Where to Stay
The north region is home to the amazing Dorado Beach, a Ritz-Carlton Reserve, recognized by Forbes and AAA as a Five Diamond property, and the Embassy Suites by Hilton Dorado del Mar Beach Resort. For a stay with a local and cozy touch, choose the Parador El Buen Café or the Punta Maracayo Resort. The specialty of Puerto Rico's small inns is to offer unforgettable gastronomic and cultural experiences to their guests.
Region Facts
Towns that make up this region: Arecibo, Barceloneta, Camuy, Dorado, Hatillo, Manatí, Toa Alta, Vega Alta, and Vega Baja.
Distance from SJU airport: 1 hour
Distance from Aguadilla (BQN) airport: 1.5-2 hours
Explore the North Region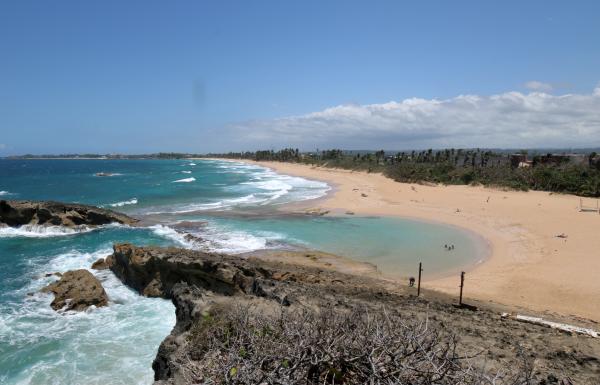 Arecibo
Puerto Rico's third-oldest city, Arecibo is known for its stunning natural wonders and cultural landmarks.
Explore Arecibo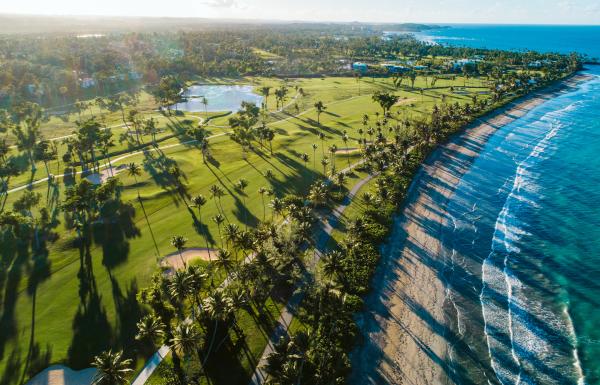 Dorado
With a name that literally means "golden," it's easy to see why Dorado is such a highly sought-after destination.
Explore Dorado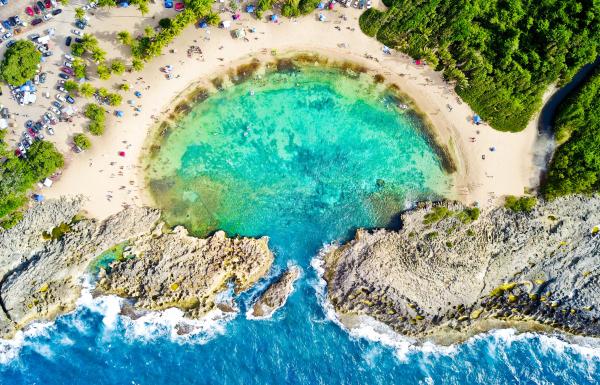 Manatí
Located just 45 minutes from SJU airport, the town of Manatí will captivate you with its scenic views and breathtaking natural pools.
Explore Manatí
Discover Puerto Rico's E-Newsletter
Paradise for Your Inbox
Get travel inspiration, news, tips and more delivered monthly.