Discover amazing food, drinks, and shops while exploring the urban side of Puerto Rico, where history and culture intersect with bustling city life.
The metropolitan area refers to seven towns that make up the urban "downtown" of Puerto Rico, including the capital, San Juan, a city with over 500 years of history.
REGION FACTS:
Luis Muñoz Marín International Airport (SJU) is located in the Metro area and is a short car ride from most San Juan hotels and attractions. Puerto Rico's busiest cruise terminal is located in San Juan.
Aguadilla's Rafael Hernández Airport (BQN) is about two hours away.
Explore the Metro Region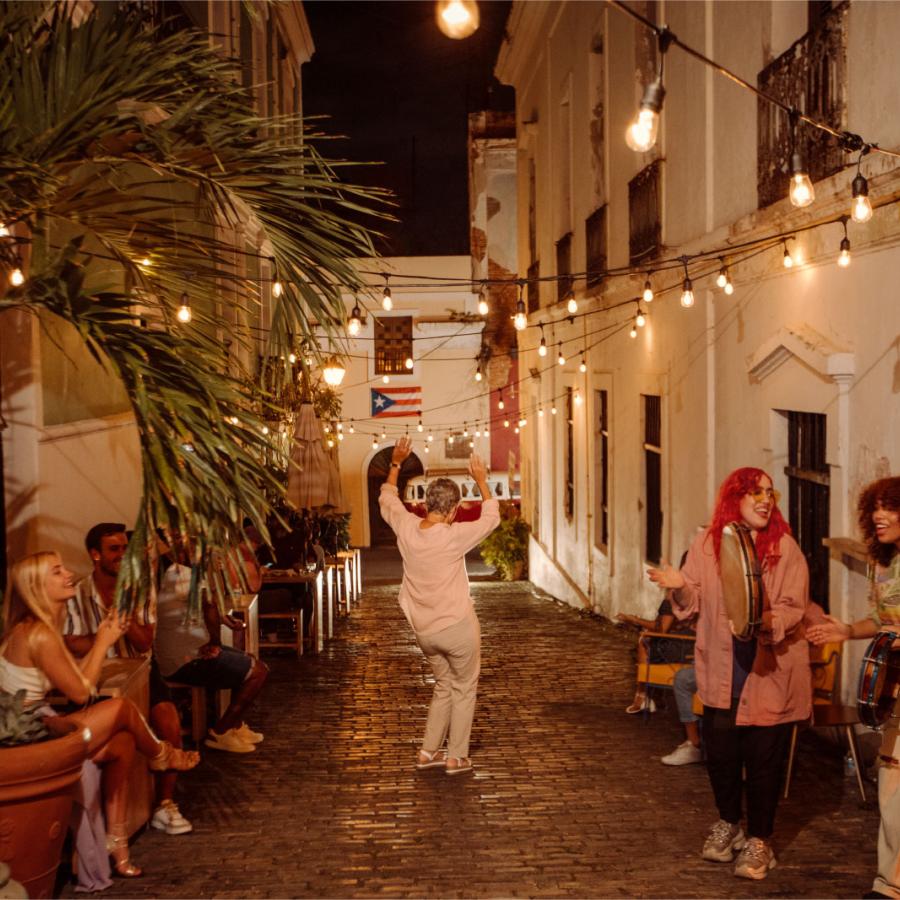 Experience San Juan — Puerto Rico's capital. This Island town is a center for history, culture, great food, and beautiful beaches.
Discover more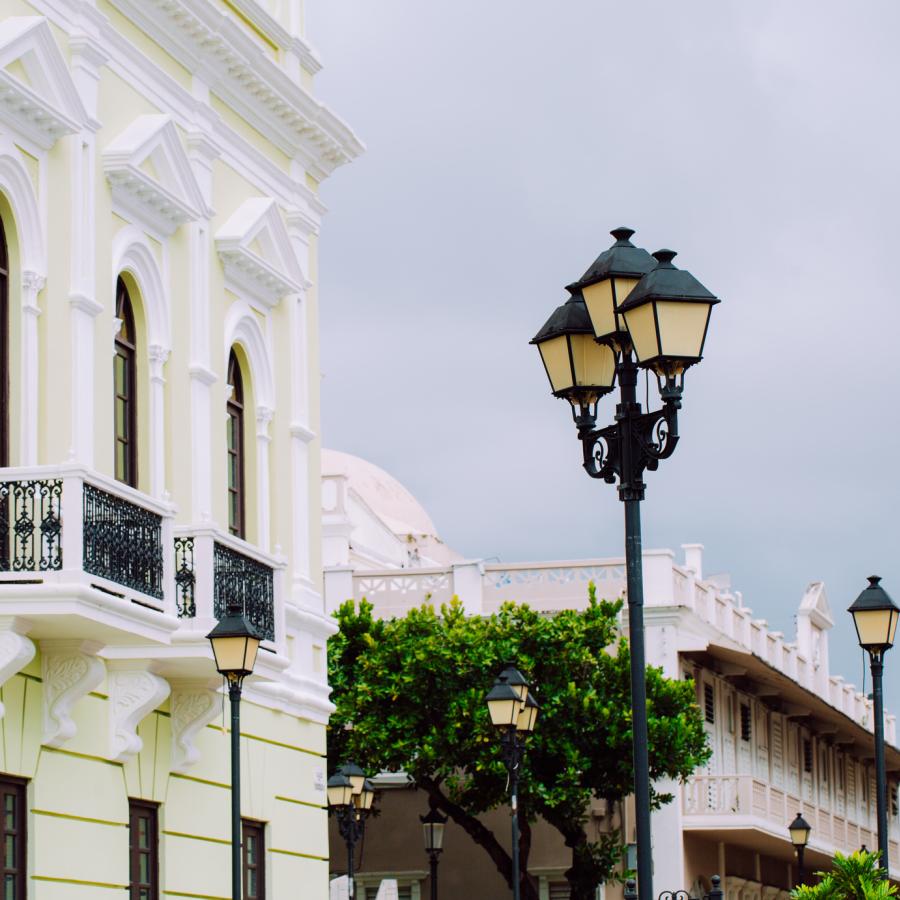 Museums, sports, and fun family attractions are among the top reasons to visit Bayamón, Puerto Rico's second-most populated town.
Discover more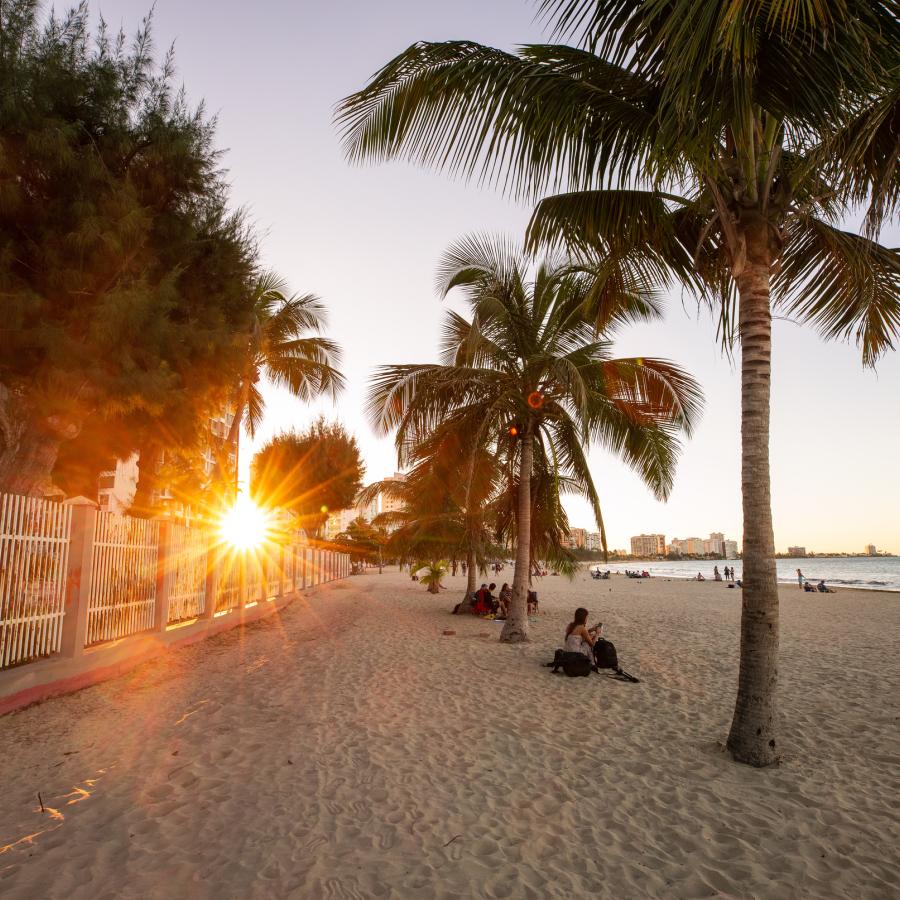 Carolina is home to Puerto Rico's main international airport and is known as the Tierra de Gigantes (Land of Giants) because it is the birthplace of many Puerto Rican heroes.
Discover more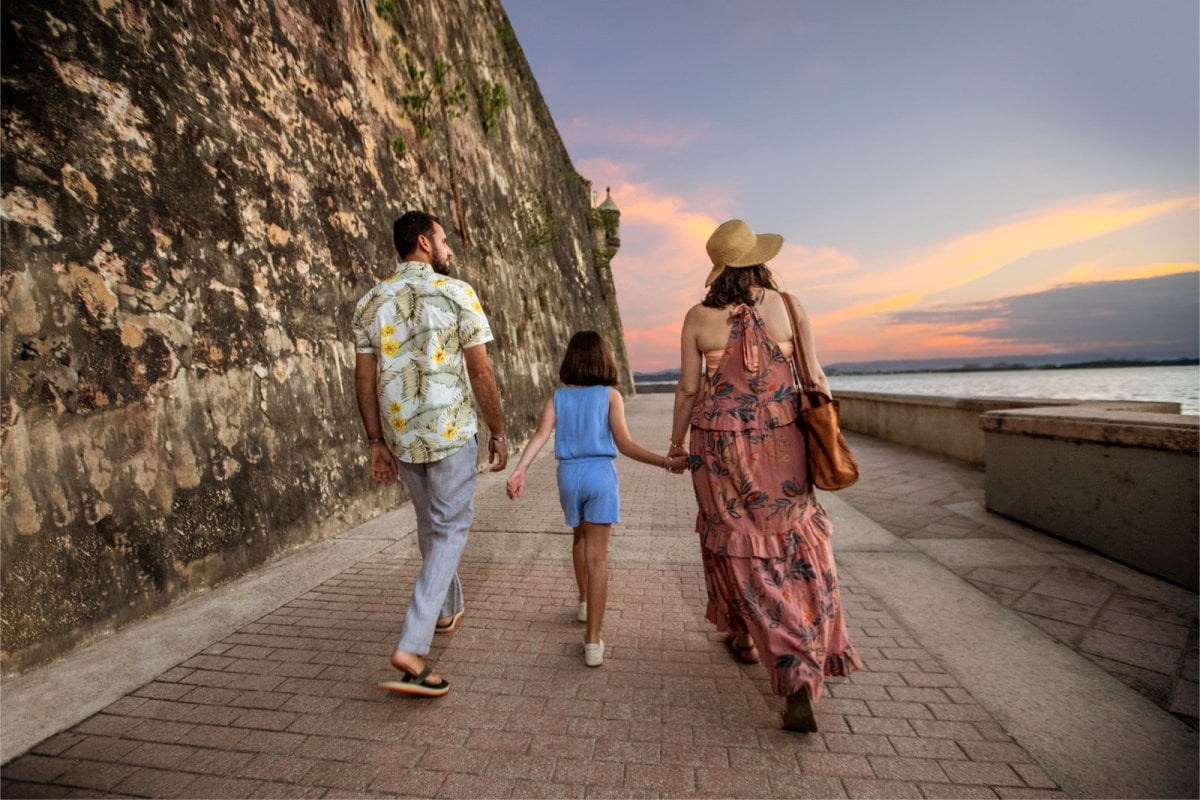 Things to Do
Old San Juan is like a museum of living history, where you can explore the impressive San Felipe del Morro and San Cristóbal castles or just wander through the cobblestone streets and soak up the unique architecture of the city.
In this region, you'll also find attractions such as the Casa BACARDÍ distillery in Cataño, where you can learn about the history of rum and enjoy tasting different varieties. You could also visit Plaza Las Américas, which is the largest shopping center in the Caribbean. The metro area also has museums for adults and children, picture-perfect beaches, and large hotels with casinos.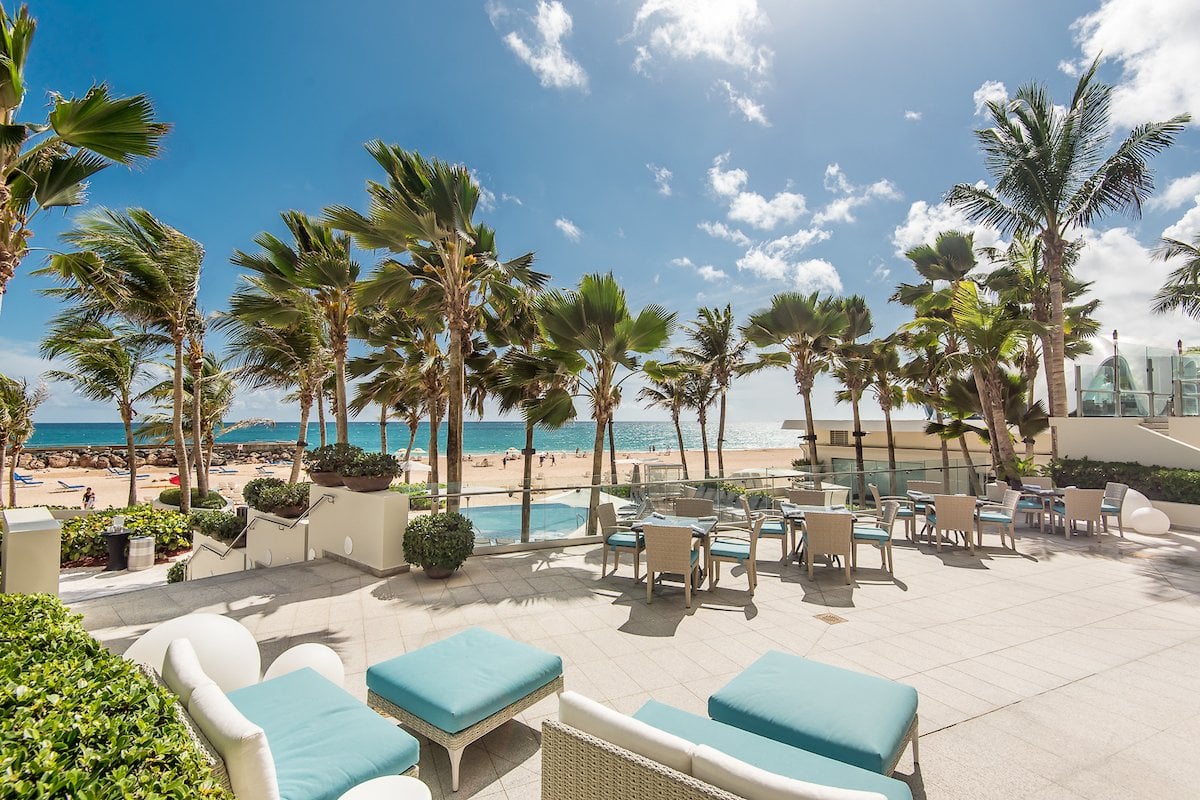 Where to Stay
The metropolitan area has dozens of charming lodging options, from hip to historic. La Concha Renaissance San Juan Resort is an AAA Four-Diamond lifestyle resort and nightlife destination whose restaurant is a prime example of Tropical Modern design. For pet-friendly accommodations in Old San Juan, consider the Decanter Hotel. You'll also find award-winning boutique hotels such as O:live and Condado Ocean Club, as well as historic hotels like CasaBlanca and El Convento. For comfortable minimalism, opt for the AC Hotel, which is a thoughtfully designed modern property.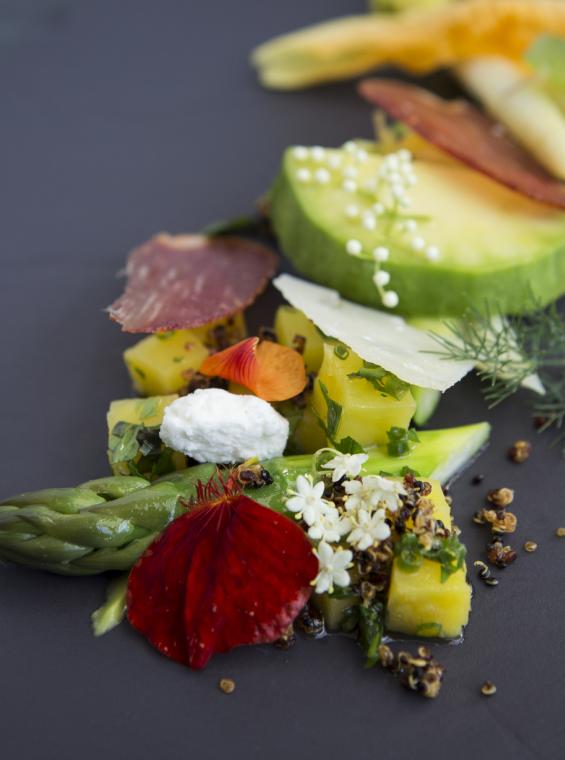 Dining & Drinks
San Juan is home to some of the Island's most famous restaurants and celebrated chefs. If you love to eat, plan on getting some reservations and splurging one night while you're here. You'll also find plenty of budget-friendly-but-delicious eateries specializing in traditional Puerto Rican dishes and seafood throughout San Juan, Condado, and the surrounding areas. Calle Loíza in the trendy Santurce district is an area full of restaurants if you want to enjoy great food and fun local ambiance.
It's worth heading over to the Convention Center District to explore Distrito T-Mobile, where you can find a wide selection of restaurants and bars serving everything from authentic criollo to sushi, Spanish tapas, high-quality burgers, and more.
Discover Puerto Rico's E-Newsletter
Paradise for Your Inbox
Get travel inspiration, news, tips and more delivered monthly.