Journey through one of San Juan's lively arts districts.
Santurce offers a window into a colorful, free-spirited neighborhood that invites you to immerse yourself in the artistic heartbeat of the island. Located south of Condado, Santurce is enjoying a "renaissance", including an influx of new restaurants, shops, galleries, museums, and more. Make sure to pause and admire the abundance of bright murals and street art as you stroll through this barrio.
Things to Do
Arts & Culture
Walking through Santurce you'll notice the buildings are adorned by art created by some of the best street artists and muralists in the world. What began as a beautification of old and abandoned buildings has turned Santurce into Puerto Rico's version of the Wynwood Arts district in Miami. For a deeper dive into these artists and their artwork, check out some of Santurce's creative festivals: Santurce es Ley and Los Muros Hablan.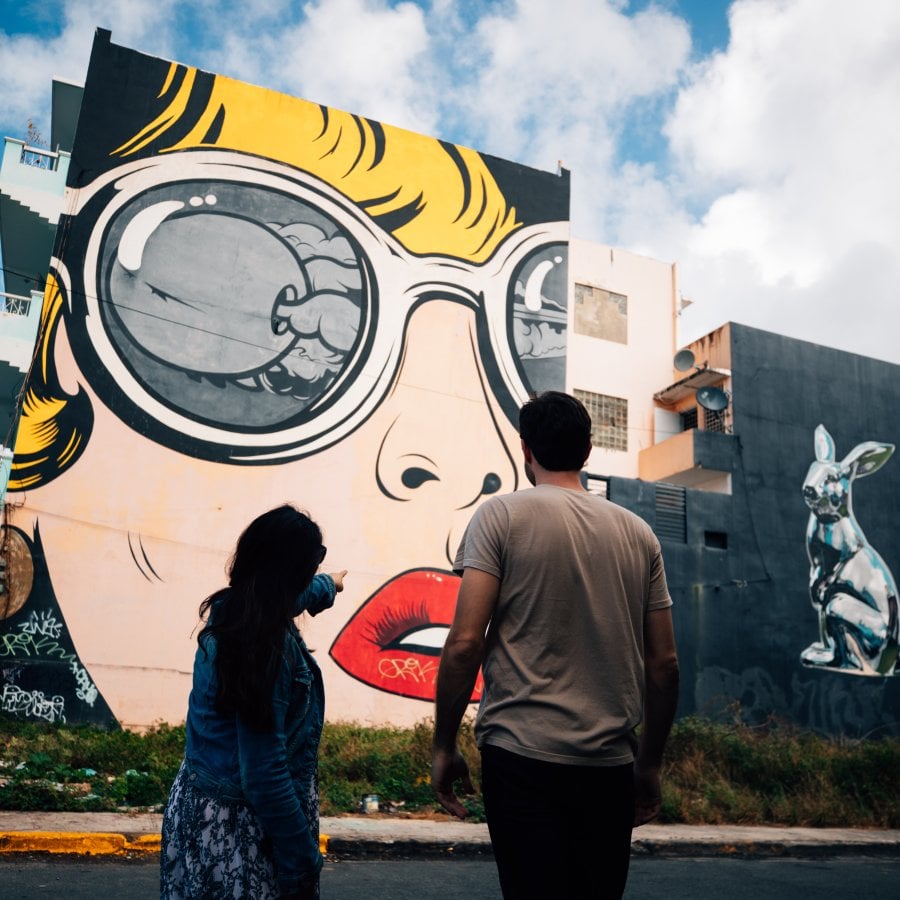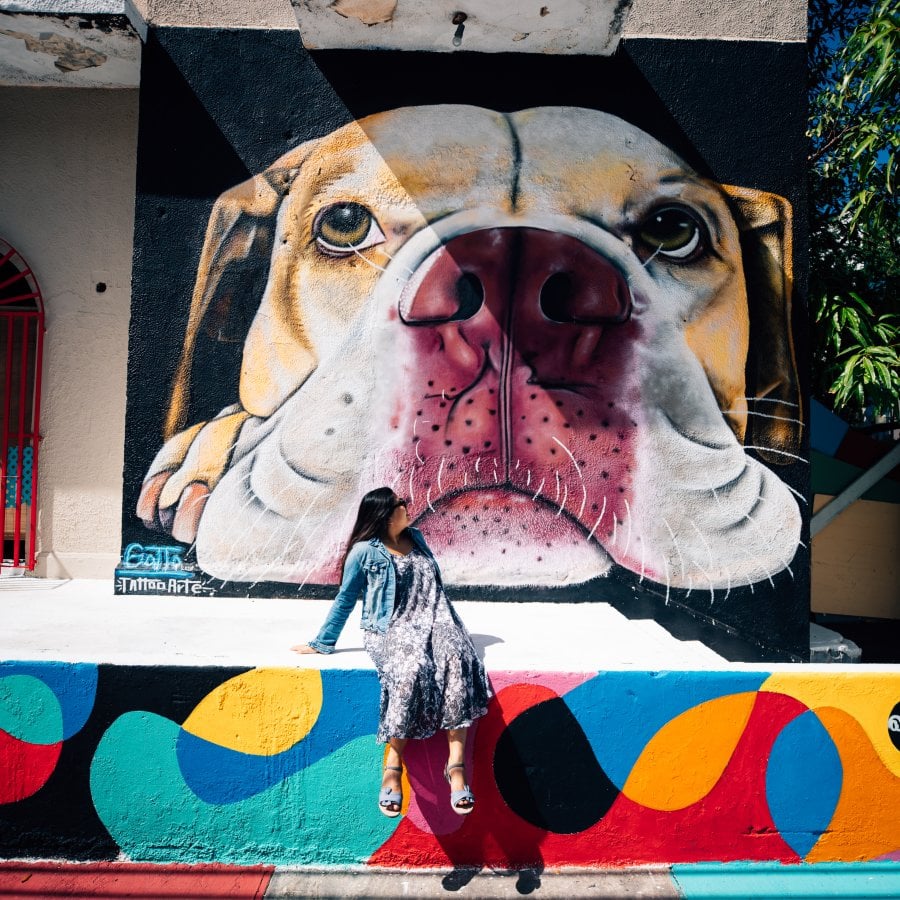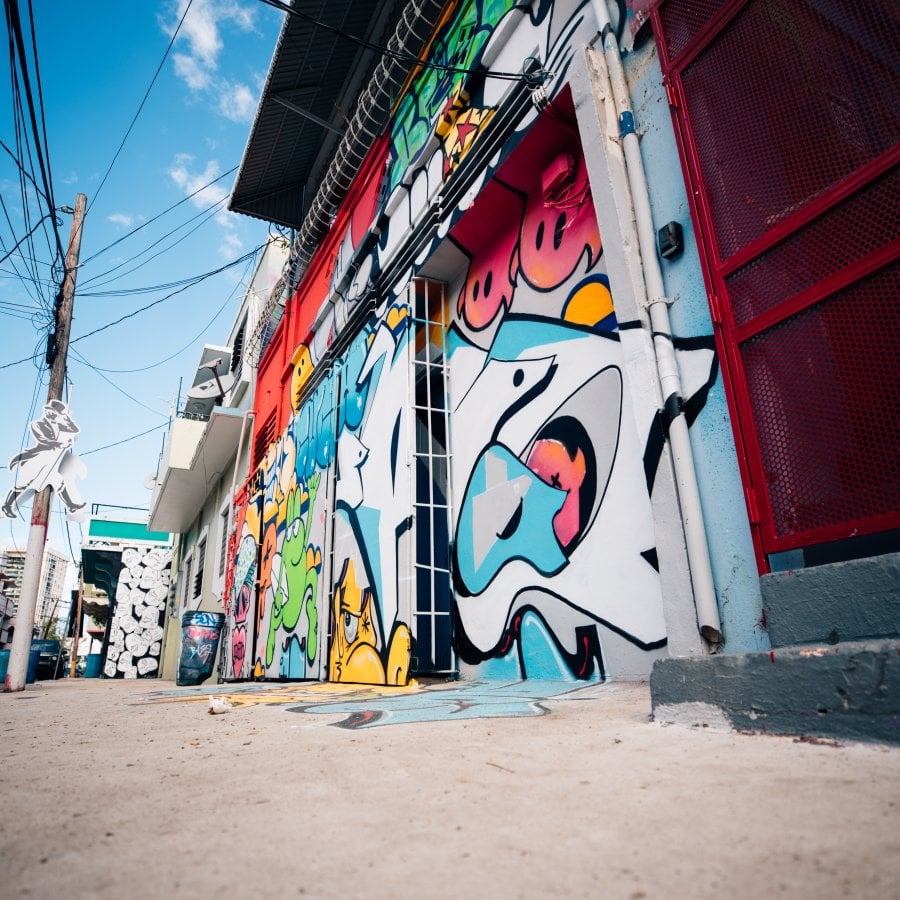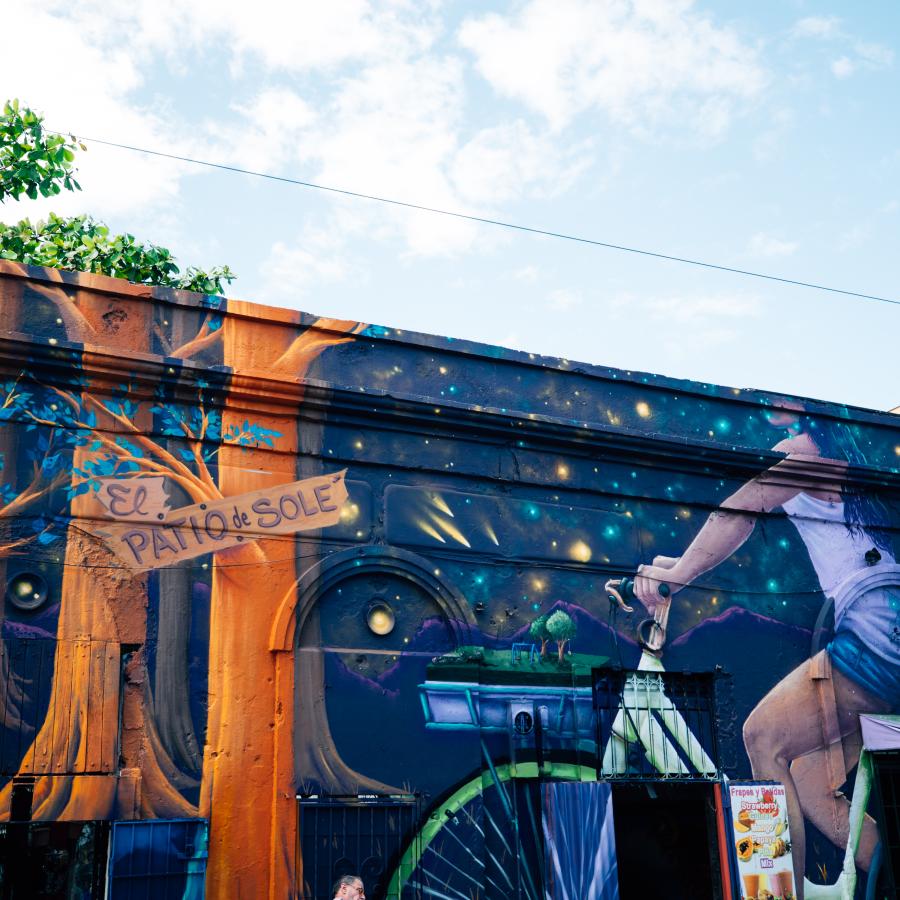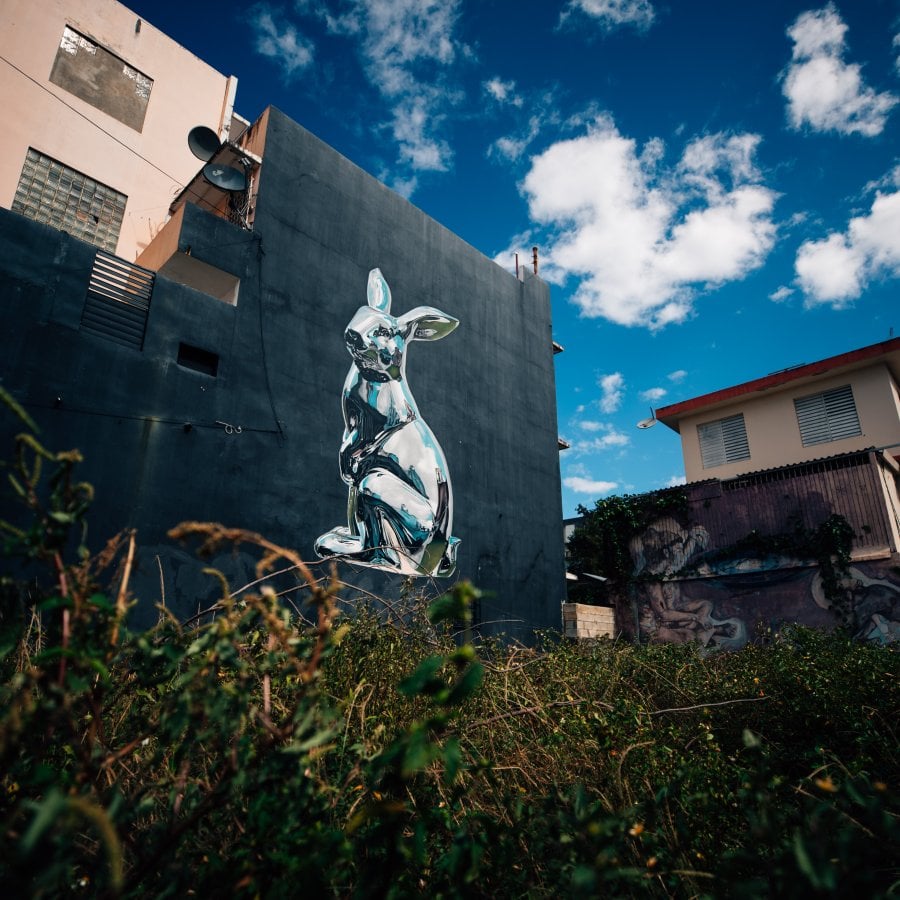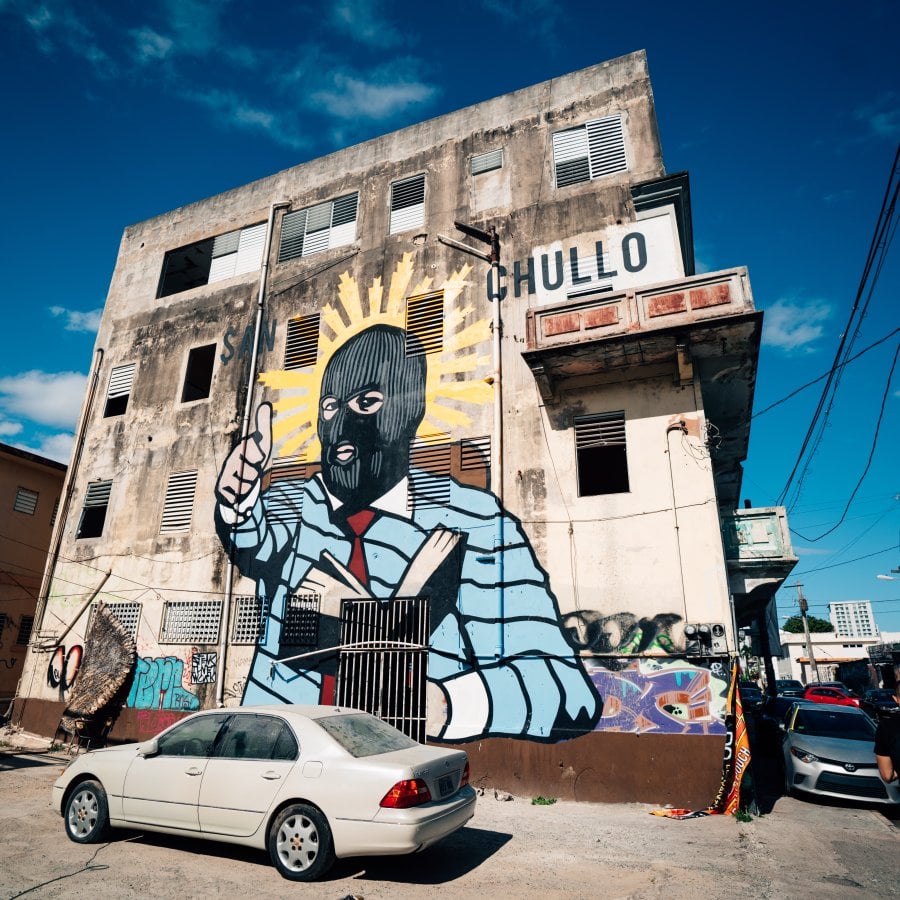 If you're interested in experiencing the island's premier venue for plays, concerts, and other cultural events visit the Centro de Bellas Artes Luis A. Ferré. An award-winning architectural wonder, this venue is home to the Pablo Casals Festival and more recently hosted Lin-Manuel Miranda's Broadway hit, Hamilton, when the musical had a special three-week run on the island.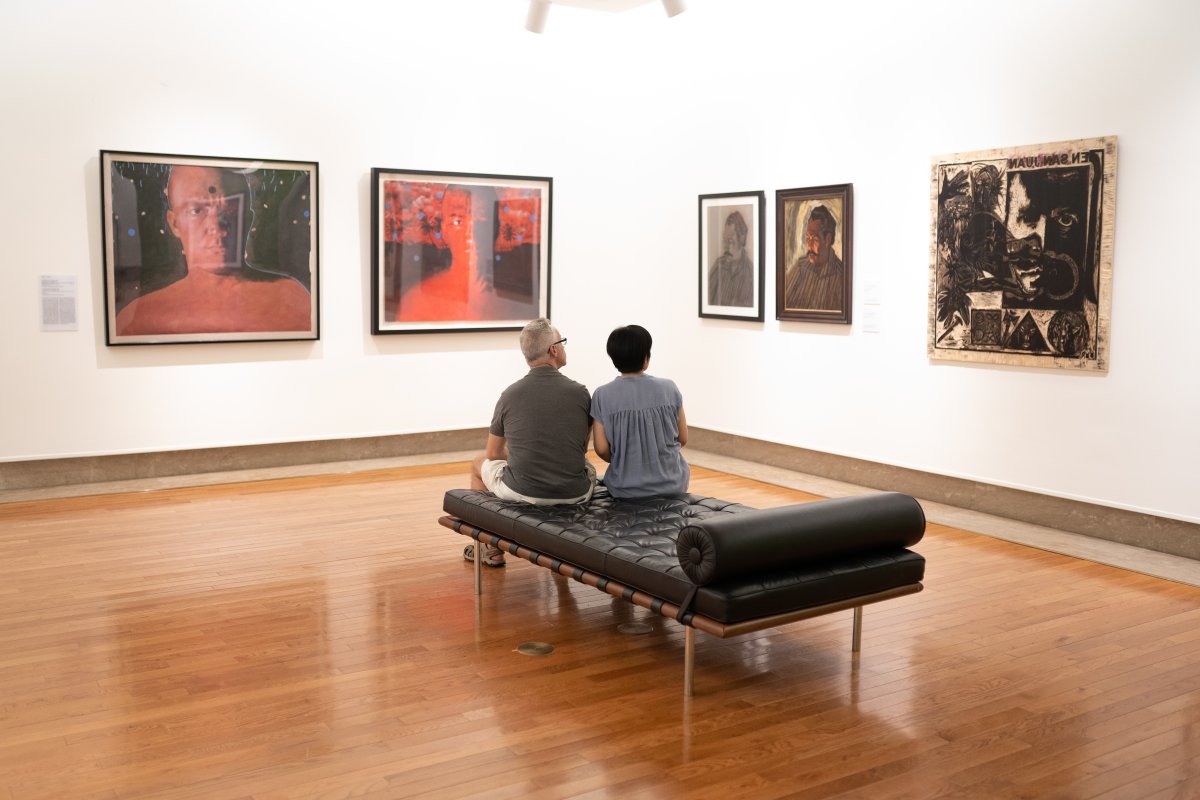 Museums
For a truly unique and thought-provoking gallery experience, visit the Museo de Arte de Puerto Rico, where you can expose yourself to a large art collection and also enjoy concerts and festivals in their beautiful sculpture gardens. Its sister museum — the Museo de Arte Contemporáneo (aka the MAC) — is also a must-see display of mixed and multimedia works by local and international artists, with the goal of showcasing multidisciplinary experiences from a Caribbean and Latin American perspective.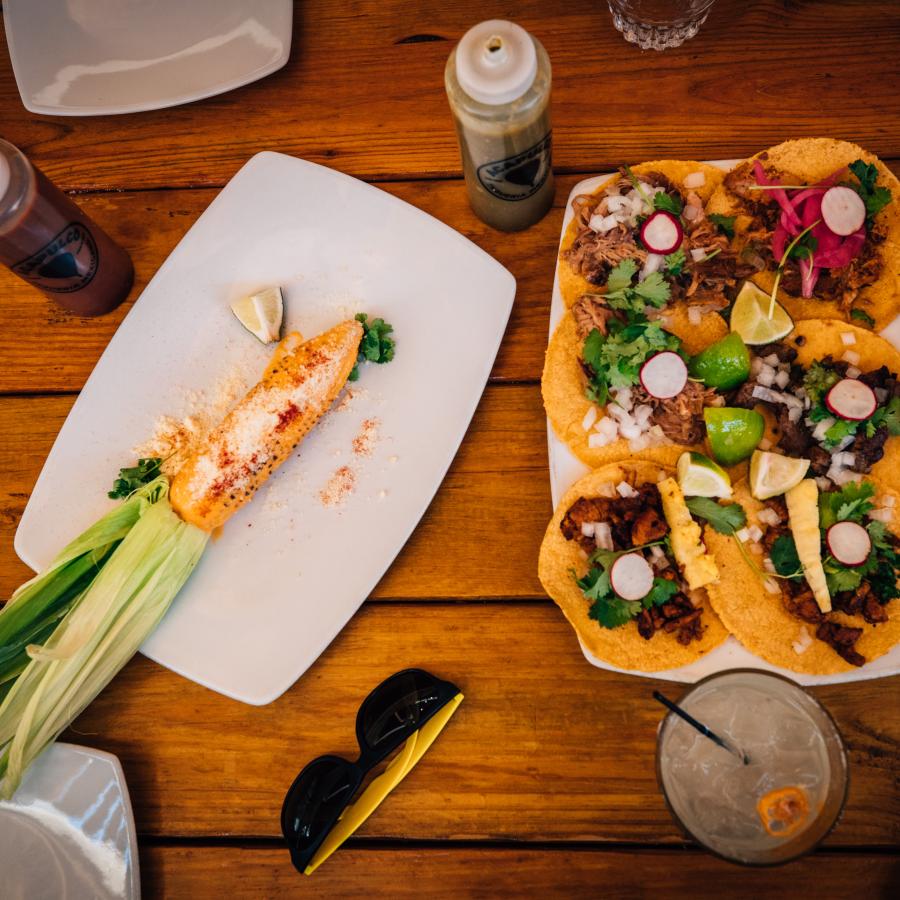 Dining
Whether you're looking for authentic Puerto Rican cuisine, international dining, avant-garde creations, or quick bites, Santurce is the place to go. For some hot street food try Lote 23, a vibrant gastronomic oasis filled with locals, music, and delicious food. Nearby is Abracadabra, a whimsical café known for their brunches and occasional live theater. Other local favorites include Café Comunión for its incredible brunch, and La Casita Blanca for its diverse menu featuring everything from seafood to comida criolla (traditional Puerto Rican dishes).
Vianda boasts an executive chef nominated for 2019 James Beard Foundation Awards, and features a farm-to-table menu that highlights Puerto Rico's agriculture. For a fusion of gastronomic traditions, SUR Barra Nikkei combines the flavors of Peru and Japan to create harmonious and innovative cuisine, earning the prestigious title of Puerto Rico's Best Restaurant in the World Culinary Awards 2022.
Calle Loíza is an emblematic street in Santurce with a variety of dining options such as Shibō, where Asian and Puerto Rican influences merge; Bocca Osteria Romana, a family-owned restaurant serving Roman-Italian dishes; and Acapulco, with its street tacos and authentic Mexican food.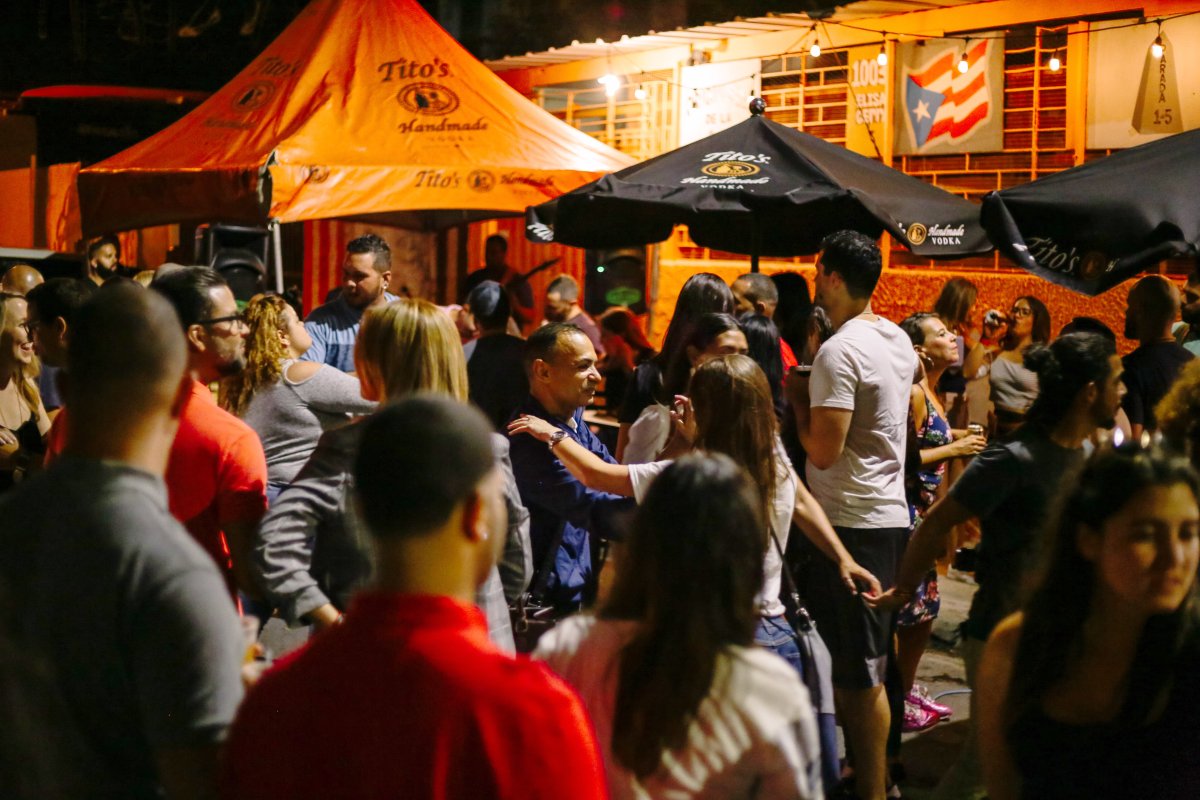 Nightlife
Some of the best dancing can be found in Santurce. The iconic La Placita is a marketplace by day turned party scene at night. For incredible concerts ranging from rap to psychedelic rock and heavy metal, stop by La Respuesta.
More live music awaits you at the iconic Esquina Watusi. Known as la esquina del chinchorreo, this local dive showcases local artwork and murals with occasional plena music and other live performances. For a more traditional night out stop by La Terraza de Bonanza, where pleneros and bomberos perform week after week on a small terrace, so you can relish live performances of two of Puerto Rico's classic music and dance styles.