Calling all golf aficionados: if playing fantastic courses on an island paradise surrounded by stunning beaches and lush mountain views is on your bucket list, then your next round should be in Puerto Rico. 
A cornucopia of unique and complementary courses beckon from throughout the Island. Options abound, from luxury properties on the north coast near historic San Juan to an array of courses out west, down south, or on the east coast!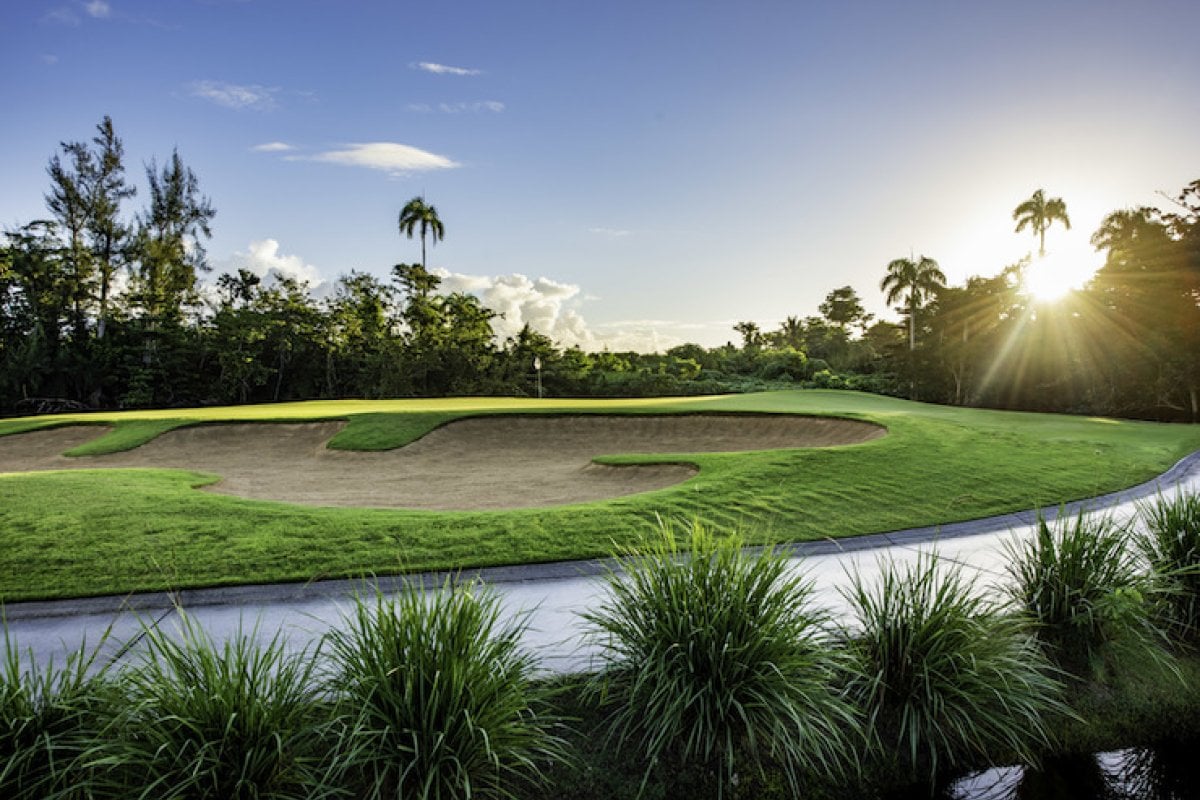 North Coast Golf Courses 
Jack Nicklaus said that the 4th hole at TPC Dorado Beach East is one of the world's top 10 holes. Home to two courses, TPC Dorado Beach is a golfer's dream come to life. With the jaw-dropping natural beauty surrounding each of the two 18-hole courses (East and Sugarcane), exceptional golf holes, and superlative customer service – the caddies are outstanding – the luxury golf experience is among the best in the world.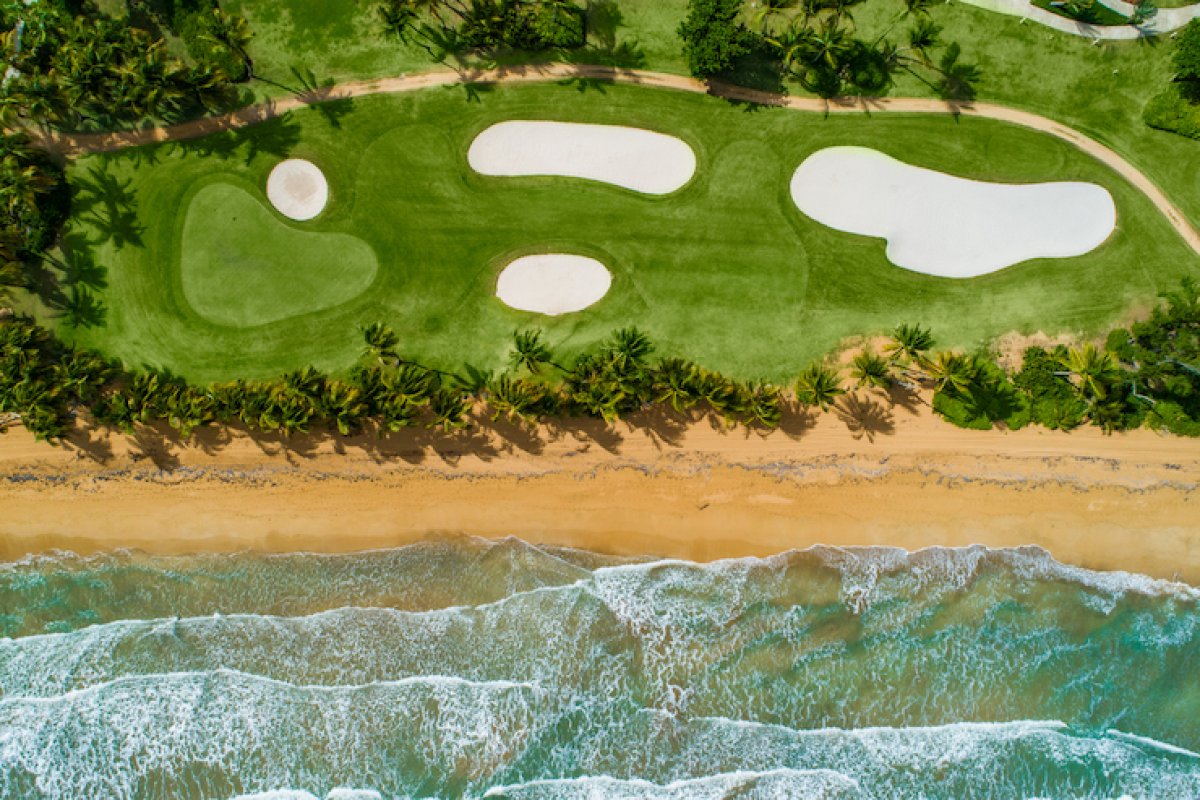 East Coast Golf Courses
Several of Puerto Rico's most celebrated courses were designed by some of the game's most iconic names. The courses at Wyndham Grand Rio Mar Puerto Rico Golf & Beach Resort were designed by Greg Norman (River Course) and George and Tom Fazio (Ocean Course). 
At nearby Bahia Beach Resort & Golf Club, you will find an exquisitely nuanced layout by renowned architect Robert Trent Jones, Jr. This is the closest 18-hole course to San Juan, and the crystal-clear views of the teal-colored ocean make every round here mesmerizing.
Other golf courses to discover include the International and Championship layouts at 36-hole Grand Reserve Golf Club, an amenity of Hyatt Regency Grand Reserve, home to the PGA Tour's Puerto Rico Open; the 18-hole luxury course at El Conquistador Resort; and the 36-hole complex at Palmas Athletic Club, where Gary Player and Rees Jones each authored 18-hole courses that are as scenic as they are compellingly crafted.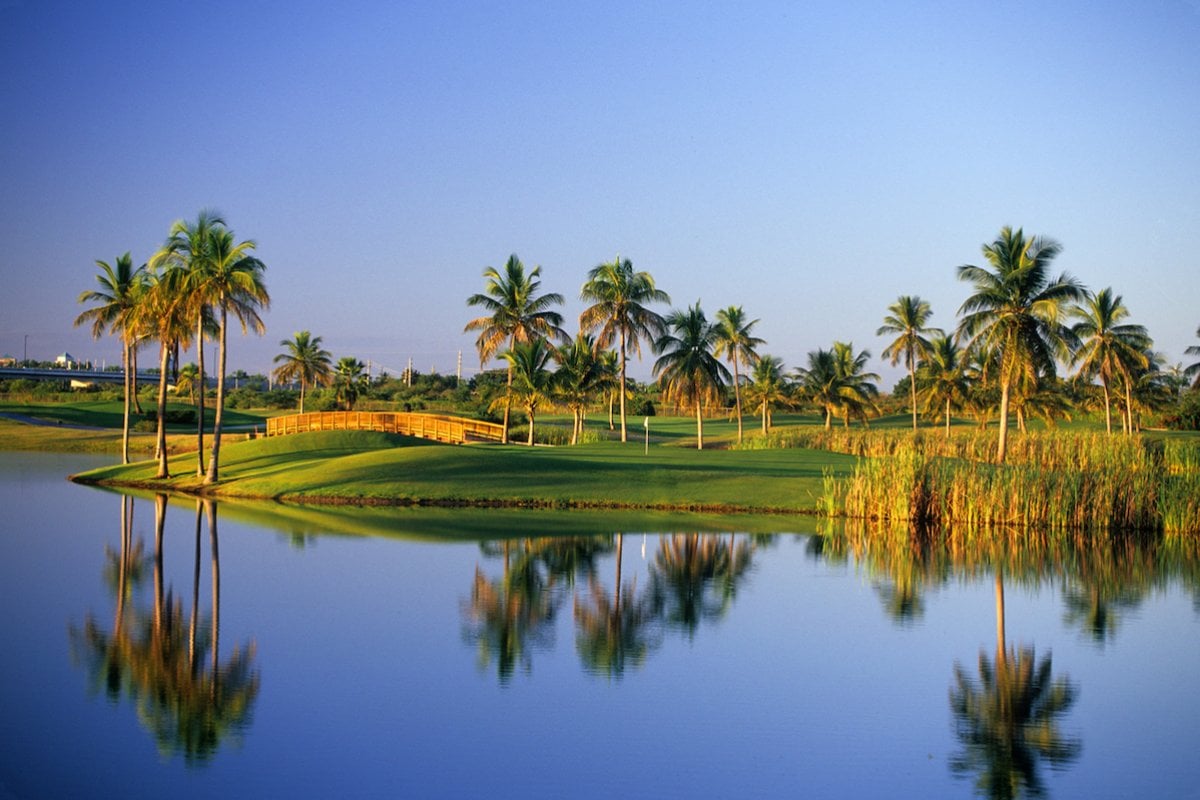 South Coast Golf Courses
Tarpon, Island, and Osprey accurately name the three 9-hole layouts at Costa Caribe Golf & Country Club, which nestles alongside the ocean in the charming town of Ponce. Part of the amenity-rich Hilton Ponce Golf & Casino Resort, the 27 golf holes include swaying palms, a signature island green, and views of the surrounding mountains and ocean. Less than an hour's drive east along the coast awaits El Legado, an 18-hole jewel designed by Puerto Rico golf and PGA Tour legend Chi Chi Rodríguez. Expect immaculate conditions, a great restaurant, and a beautiful, relaxing setting where the golf experience is as relaxing as it is rewarding.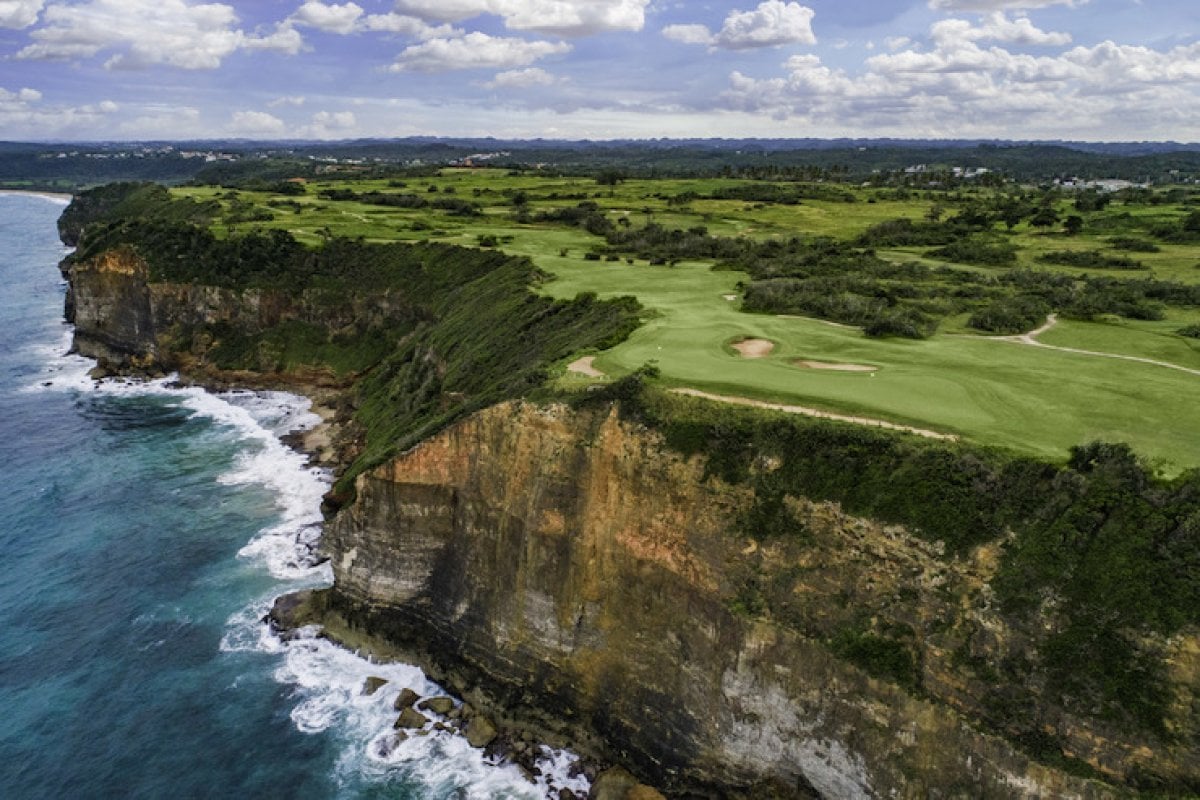 West Coast Golf Courses
Puerto Rico's west coast is a unique place, famous for its surf and laid-back beauty and vibe. It's also memorable for its golf, thanks to Royal Isabela and Punta Borinquen. The former is a boutique luxury resort where the owners opted to put the golf course along the coastal cliffs instead of real estate, resulting in exquisite scenery and a wind-buffeted round filled with thrilling shot opportunities. Set lovingly upon the towering promontory overlooking the sea, Punta Borinquen is a historic course where "General Ike" Eisenhower loved to play when the course was part of now closed Ramey Air Force Base. It's a municipal-style course where the green fees and course conditions are modest, but the design and setting is as good as it gets. With turquoise ocean views from each hole, this community course delivers authentic Puerto Rico throughout.
Discover Puerto Rico's Golf E-Newsletter
A Hole-In-One for Your Inbox
Receive golf news, course updates, and other important information in your inbox.