The constant evolution of Puerto Rican cuisine is on display at restaurants around San Juan.
In this cosmopolitan city, you can find dishes that preserve the traditions of Puerto Rican and Caribbean cuisine, or taste creations from Asia, Latin America, the Middle East, and beyond. Puerto Rico is home to dozens of talented chefs who are always finding new ways to elevate and evolve the Island's comida criolla (Creole food). From street food to fine dining, there's something in San Juan to satisfy every craving and budget.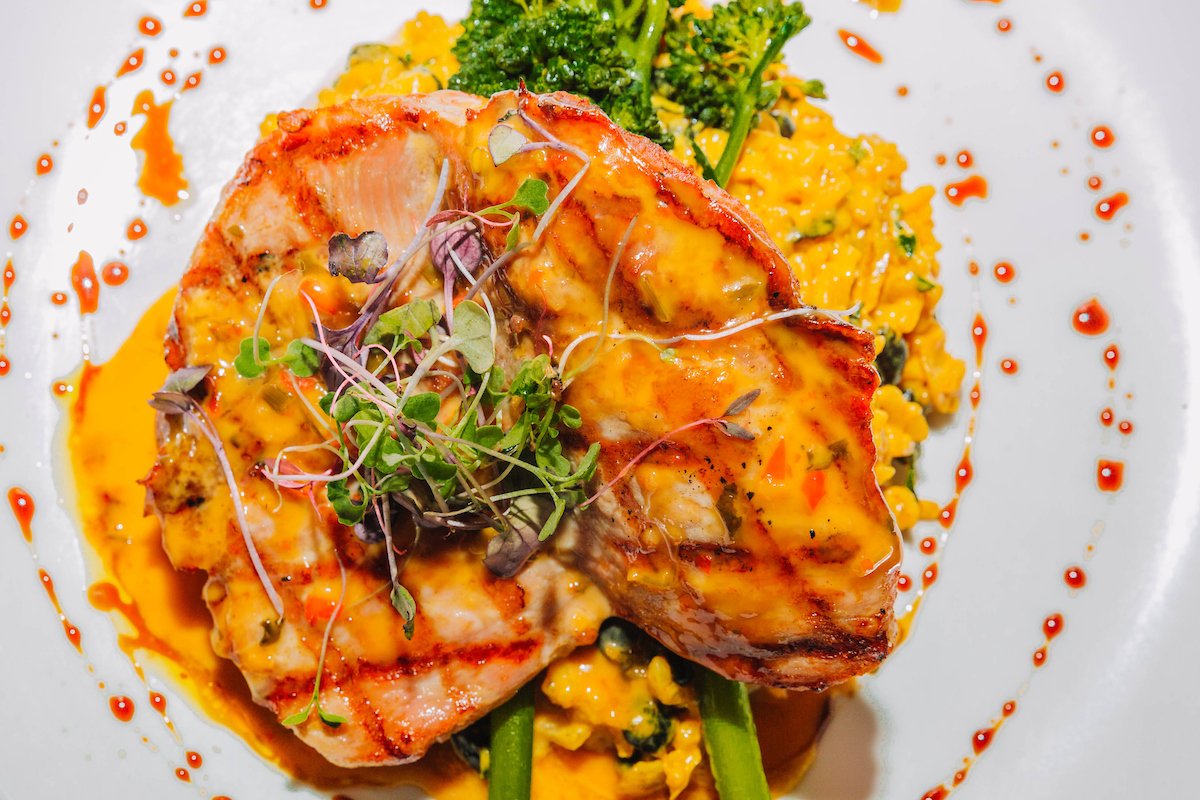 Princesa Cocina y Cultura
Princesa Cocina y Cultura is the first gastobar to open in Old San Juan. Princesa specializes in crafting traditional dishes combined with international and Caribbean flavors. The restaurant is surrounded by magical trees and offers a robust cocktail menu featuring a variety of rums from local distillers.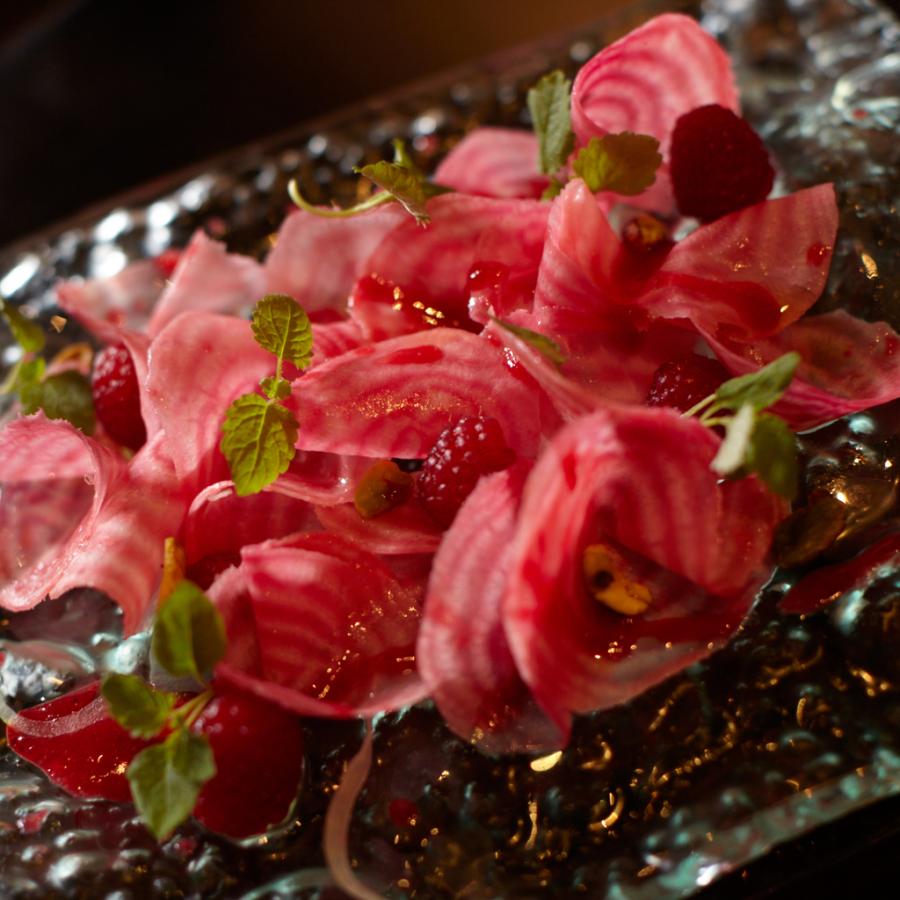 Marmalade
Merging Contemporary French, Caribbean, and Spanish cuisine with eclectic techniques, Marmalade is one of the most exciting culinary destinations in Puerto Rico. Chef Peter Schintler breaks kitchen trends with a new vision of what a restaurant can be, working with Puerto Rican farmers to take advantage of local produce in a sustainable way. Put yourself in the chef's capable hands with a tasting menu, or build your own feast from the a la carte menu, with wine pairings from Marmalade's well-stocked cellar.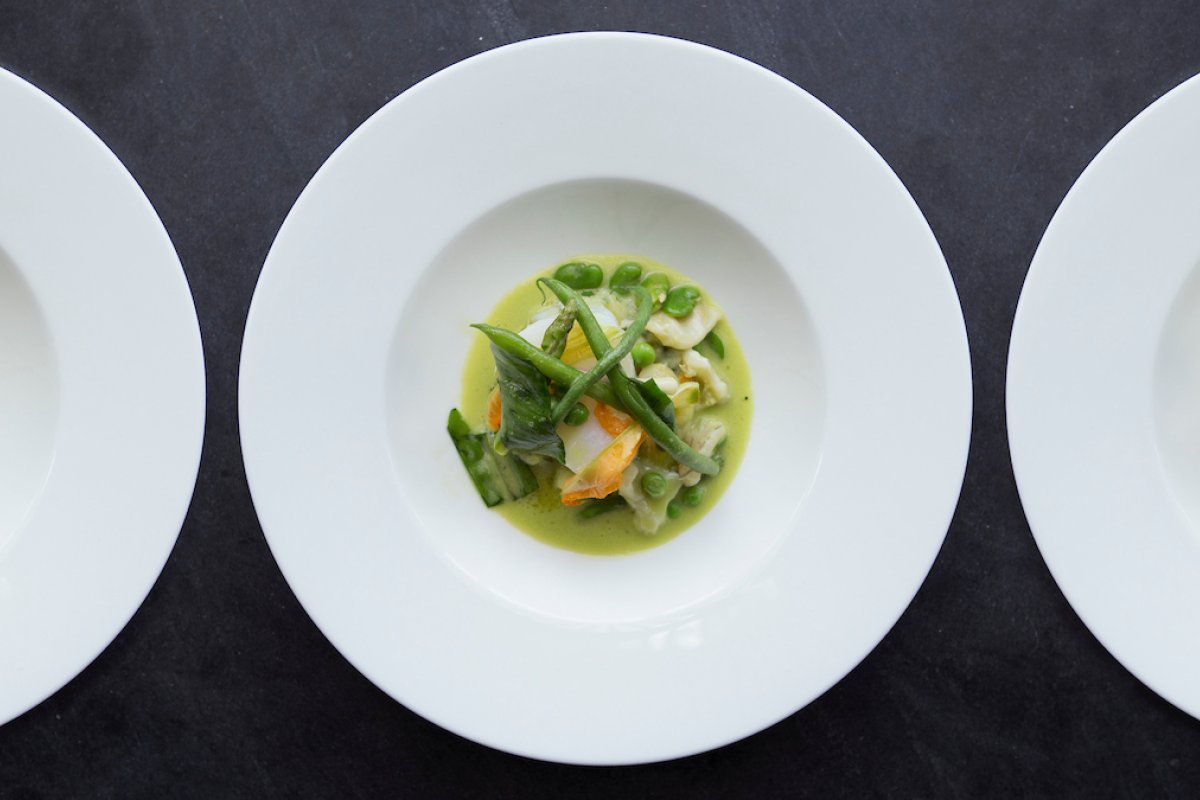 1919
The food at this upscale restaurant isn't just farm-to-table — it's ocean-to-table. Executive Chef Juan José Cuevas' menu is full of sophisticated dishes, from crispy grain salad to braised veal cheeks over an apio polenta, passionfruit curd, coconut ganache, and pineapple-cilantro sorbet. If the food weren't reason enough to visit 1919, the beachfront location inside the historic Condado Vanderbilt Hotel is enchanting.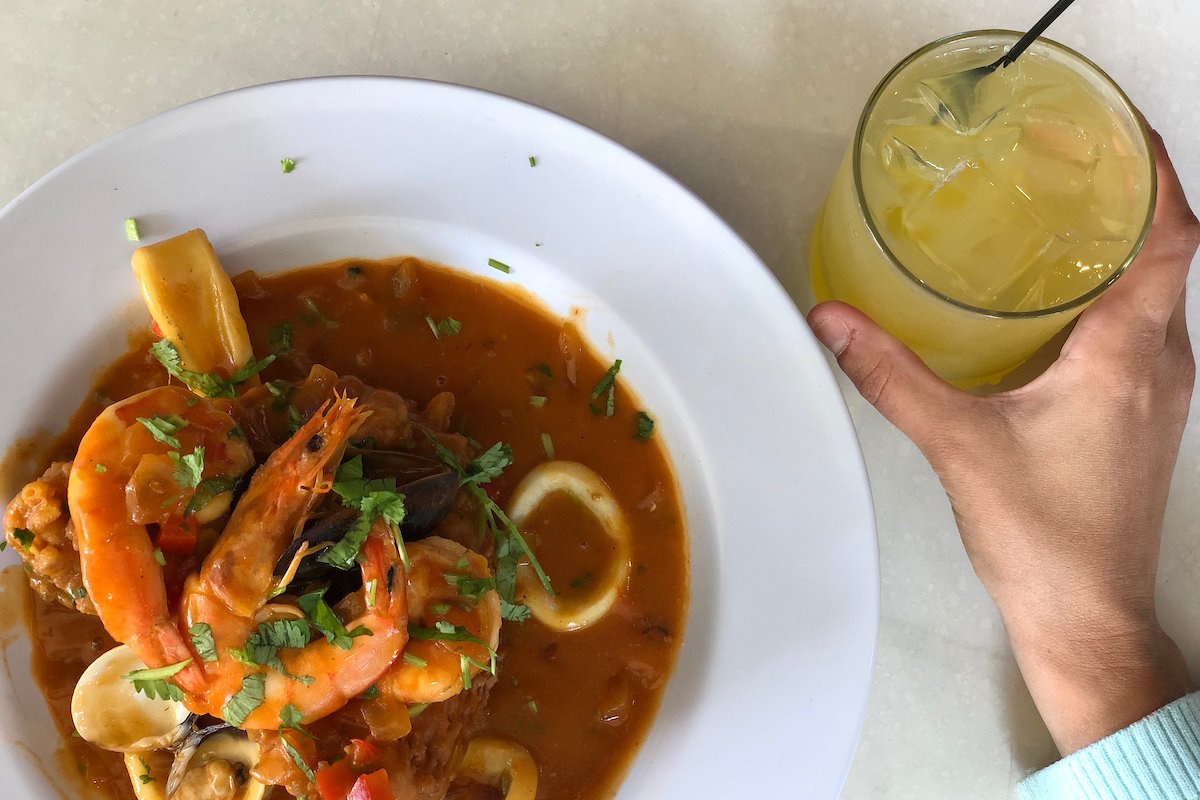 Cayo Caribe
A friendly eatery where creole and seafood dominate the menu, Cayo Caribe serves up quality ingredients and deep, layered flavors in every plate. From savory mofongo with lobster to mahi mahi tacos to arroz mamposteao and chuletas (pork chops), this restaurant offers home-cooked Puerto Rican cuisine at its finest.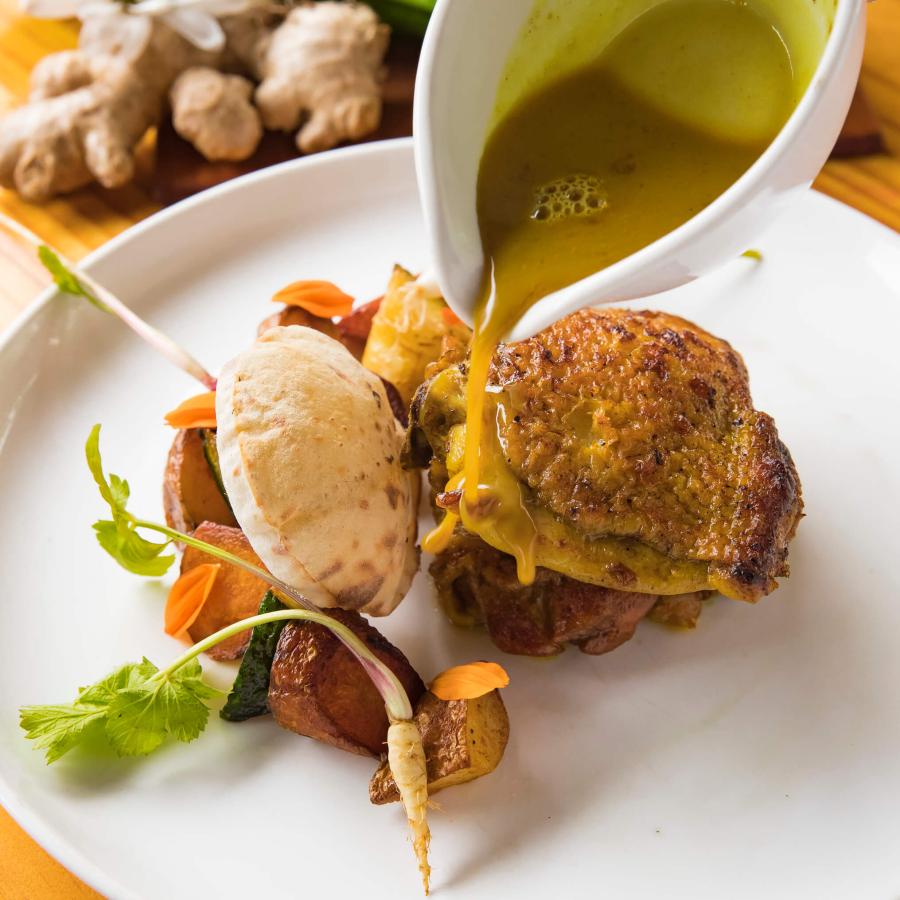 Cocina Abierta
The translation of Cocina Abierta says it all: open kitchen. Not only can you watch the talented kitchen staff as they expertly craft the eclectic creations that will hit your plate, the menu takes an open-minded approach to food, sourcing flavors from the Caribbean to the Mediterranean and beyond. Located in the heart of the Condado, this lively, modern spot is close to many popular hotels — perfect for walking off a big dinner.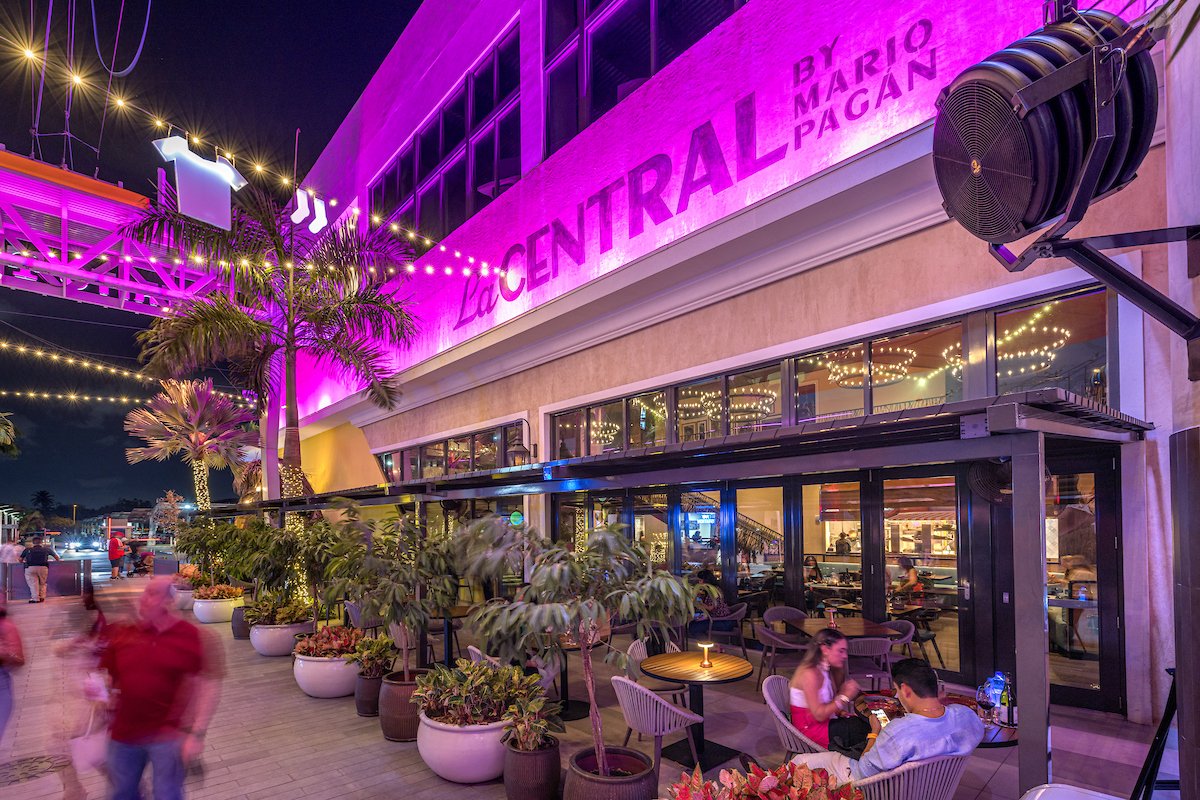 La Central by Mario Pagán
La Central by Mario Pagán is Distrito T-Mobile's fine dining destination, where Chef Pagán brings flair and creativity to local flavors and dishes. The space and menu pay homage to Puerto Rico's heritage as a sugarcane producer, incorporating sugarcane and rum into most dishes. High-quality cuts of meat and fresh fish and seafood are deftly prepared in the open charcoal kitchen, while rum-forward cocktails are served at the eye-catching bar which features a copper still at its center.
SUR Barra Nikkei
Embark on a culinary adventure at SUR Barra Nikkei, where you'll discover a delightful fusion of unique flavors and textures. Located in the eclectic neighborhood of Santurce, this restaurant combines the gastronomic traditions of Peru and Japan to create harmonious and innovative cuisine. Indulge in their boundary-pushing nigiris, featuring tantalizing options like shrimp or smoked duck. Don't forget to pair your meal with a refreshing pisco cocktail, available in a variety of flavors. SUR Barra Nikkei was honored with the title of Puerto Rico's Best Restaurant in the World Culinary Awards 2022.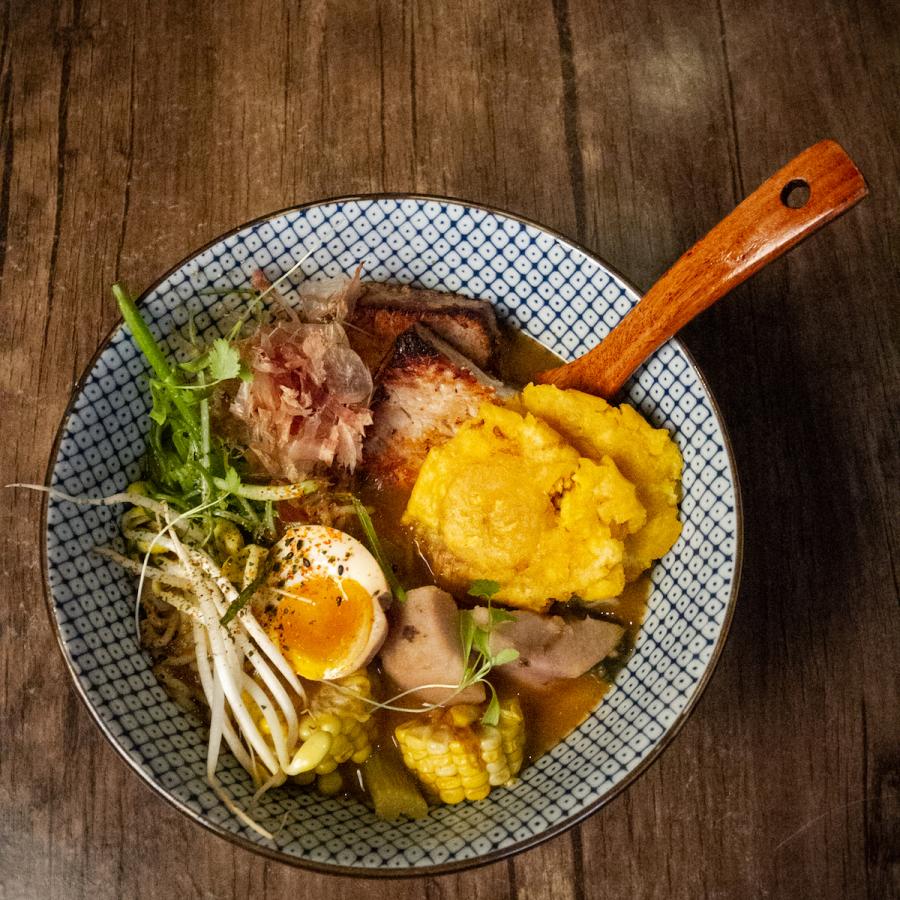 YUMBOOTIK 
This casually elegant establishment blends Asian and local tastes and techniques for something truly one-of-a-kind. Try Creole spins on tapas, miso mofongo, or sancocho (Latin-American stew) ramen — plus a sushi bar offering creative rolls and fresh-from-the-sea sashimi.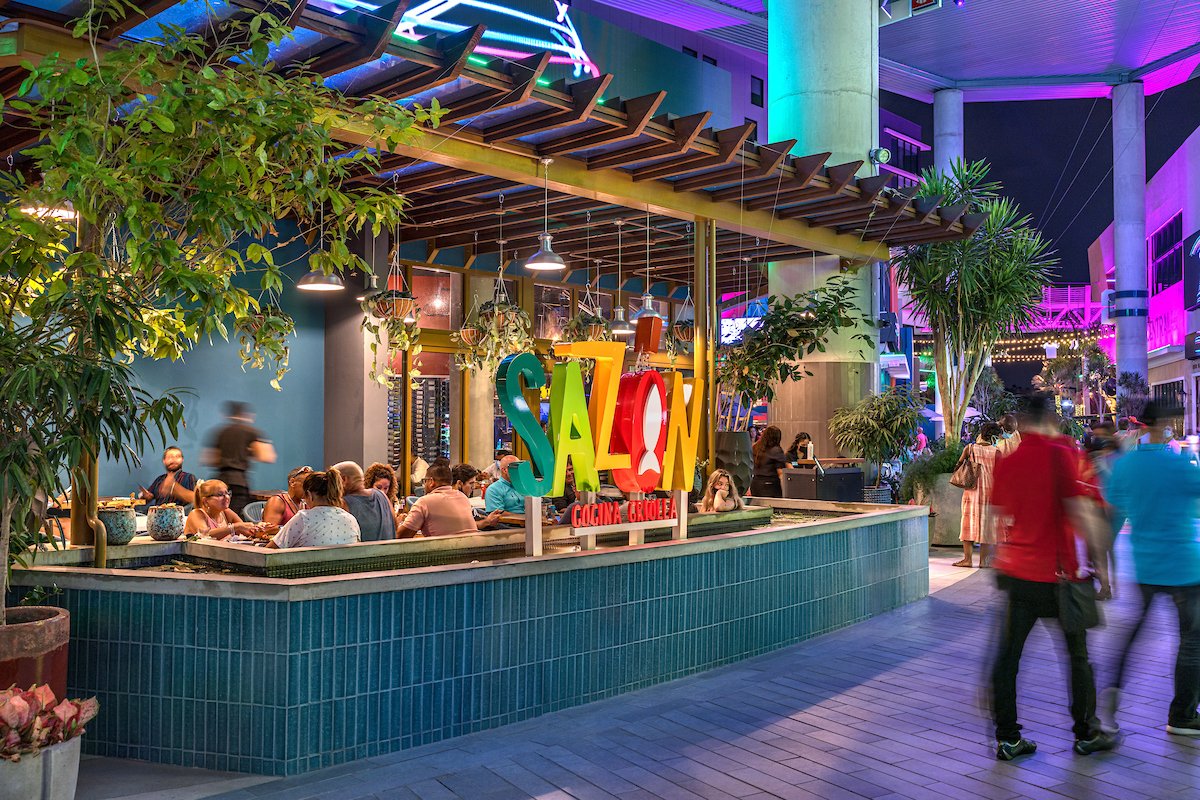 Sazón Cocina Criolla 
Located at Distrito T-Mobile, Sazón Cocina Criolla aims to showcase the best of authentic Puerto Rican cuisine by using a variety of flavors, local herbs and spices, and fresh seafood. Sazón's menu includes stuffed mofongos, wide pans of flavorful paella jíbara, asopao de camarones (a shrimp stew that is a staple dish in Puerto Rico), Caribbean lobster, and more.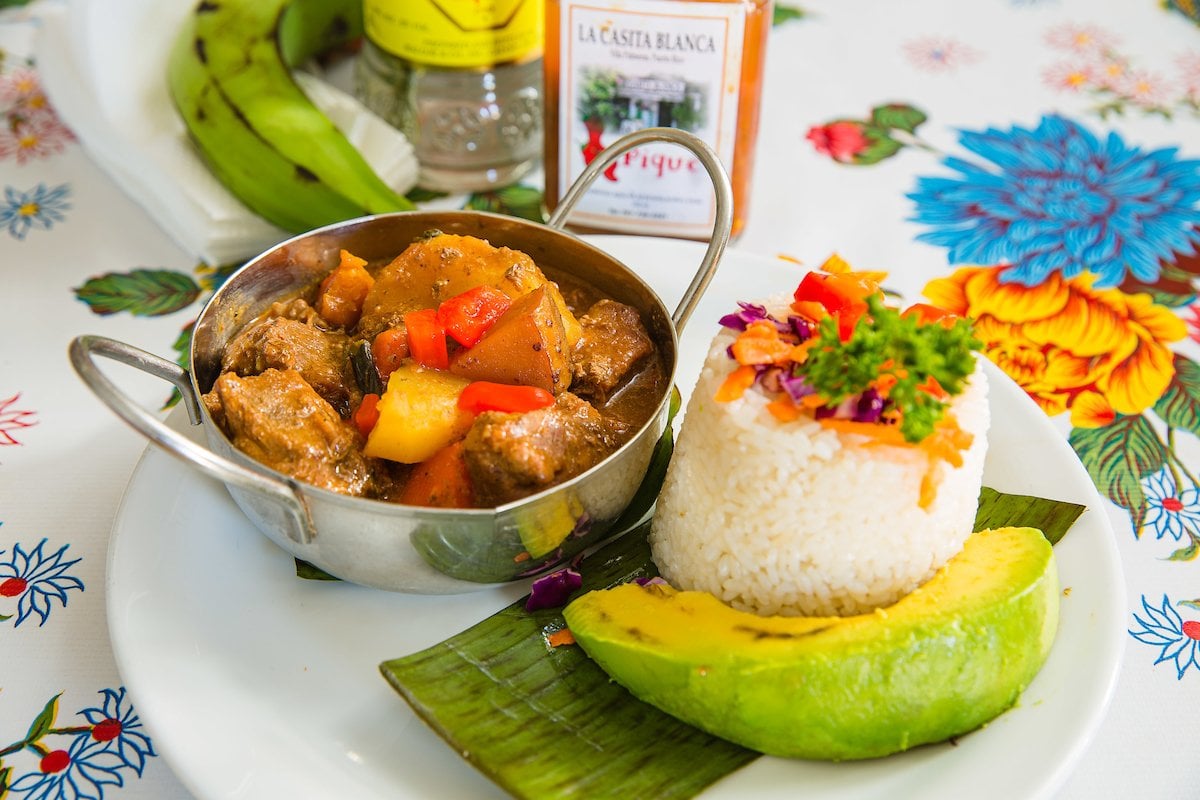 La Casita Blanca
Ask the many public figures and celebrities who are regulars at La Casita Blanca, or "The Little White House," and they'll tell you that this is the most authentic, traditional dining spot in the San Juan metro region. With a delightfully old-school setting in Santurce, this restaurant will not only satisfy your taste buds but warm your soul. Every day, a list of 10 to 12 Puerto Rican dishes are posted on a whiteboard, with items like stewed beef with rice and beans, codfish and mashed root vegetables, and crabmeat gazpacho waiting to fill your belly.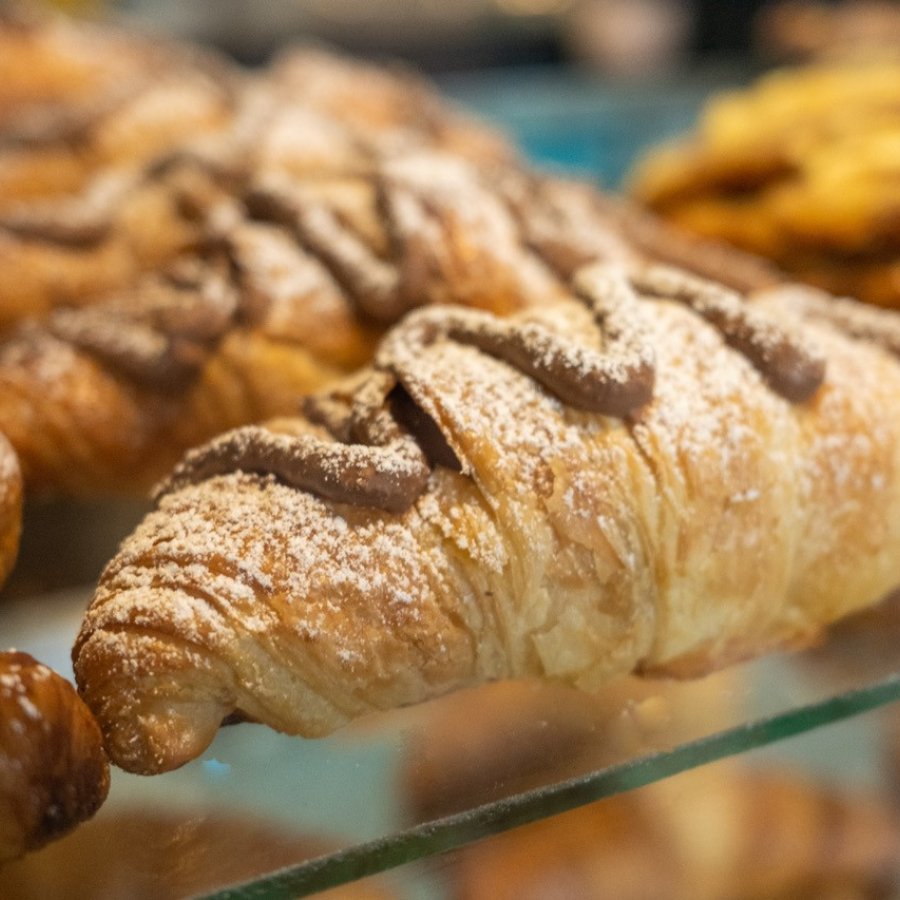 Chocobar Cortés
From mofongo drizzled in chocolate hot sauce to the Chocolate Lover's Cake, Chocobar Cortés infuses rich and creamy chocolate into nearly every dish and beverage. An innovative gastronomic space, Chocobar offer a sophisticated backdrop that's ideal for everything from business lunches to family brunches.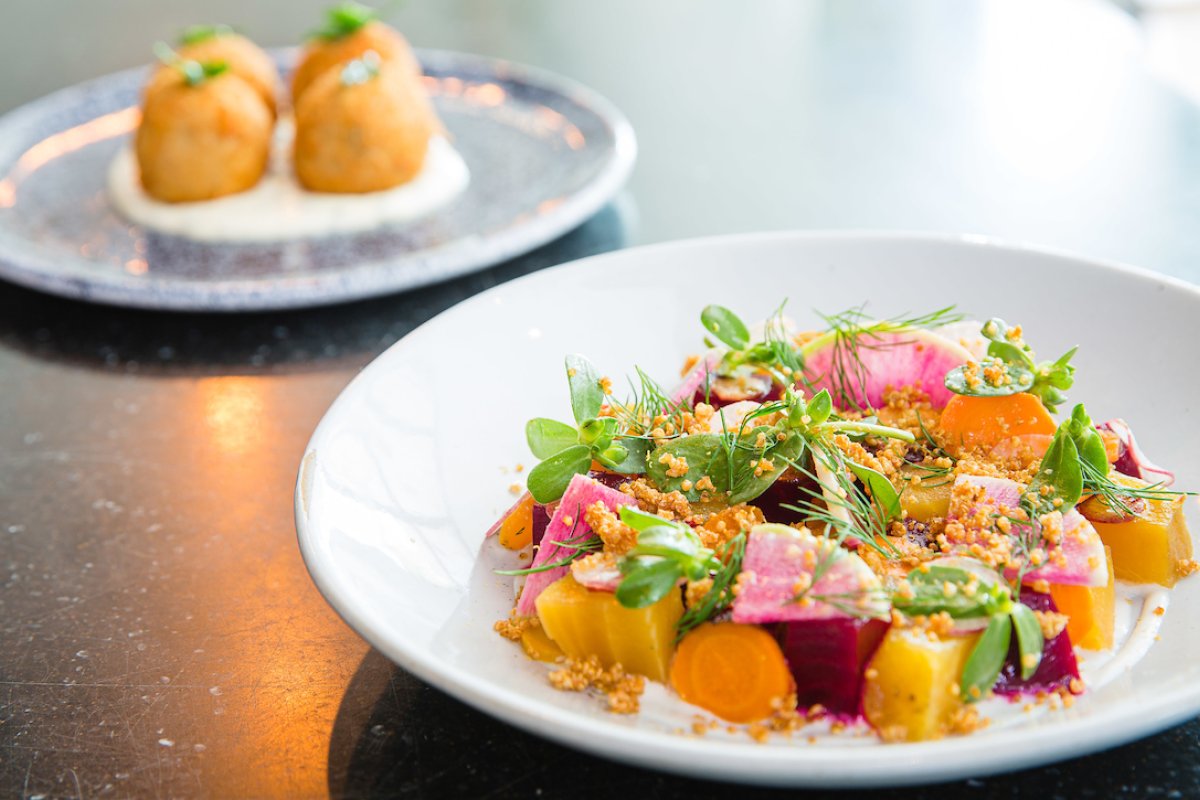 Vianda
Recently selected as one of the 20 Best New Restaurants in America by the James Beard Foundation, Vianda has quickly made a name for itself in San Juan's culinary scene since opening in 2017. Vianda's evolving, farm-to-table menu leans on local ingredients to blend cuisines in exciting ways — like a Crispy Pork Belly Con "Arroz Kimchee" with coconut broth, mushrooms, roasted bok choy, and kimchee rice. The food is complemented by an extensive wine, beer, and cocktail list.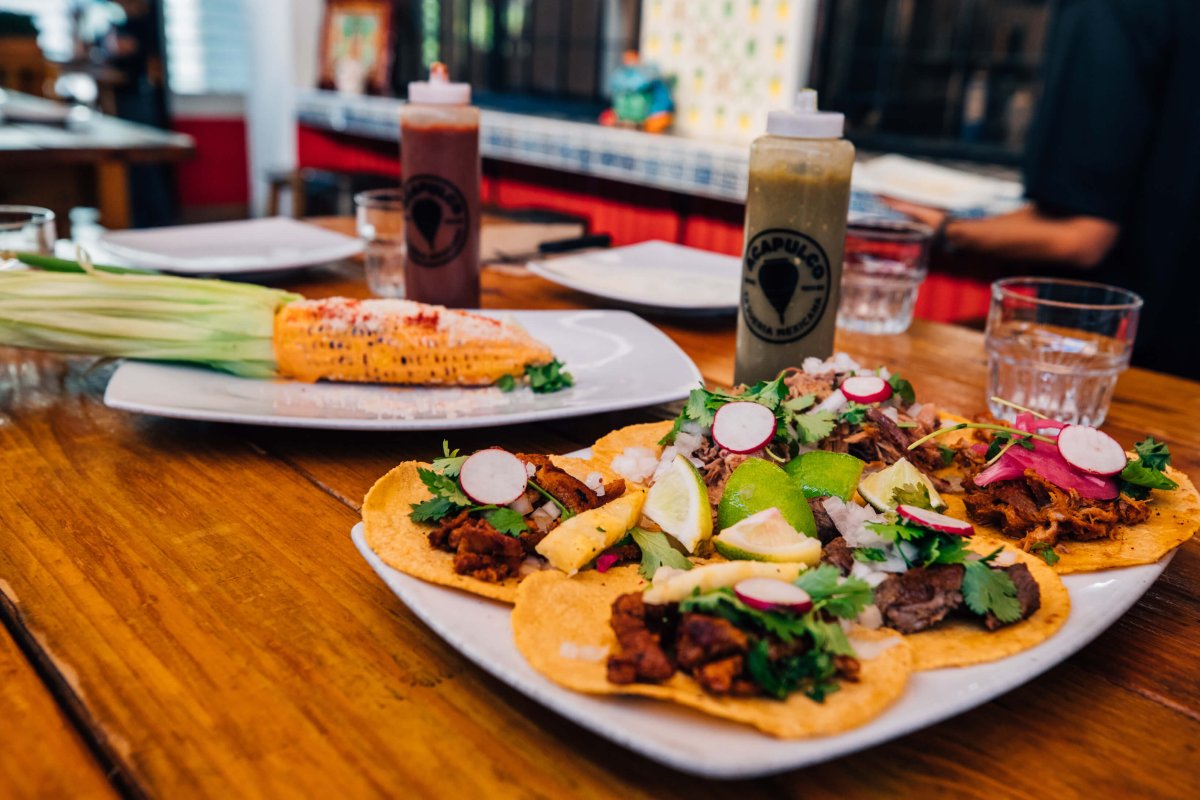 Acapulco Taquería Mexicana
You'll think you've gone to taco heaven when you step into this Mexican joint in the trendy Calle Loíza neighborhood. The team at Acapulco pride themselves on using quality ingredients and bringing an authentic South-of-the-Border flavor to the Island. Whether you're in the mood for chilaquiles, totopos, or tacos loaded with everything from carnitas to pollo al pastor, you're in for a fiesta for your mouth.
View Places Mentioned on a Map
Discover Puerto Rico's E-Newsletter
Paradise for Your Inbox
Get travel inspiration, news, tips and more delivered monthly.