Explore the Old San Juan neighborhood made famous by "Despacito."
The music video for the 2017 Luis Fonsi and Daddy Yankee megahit set off a touristic boom in the colorful barrio built outside Old San Juan's city walls. But long before "Des-pa-cito" got stuck in everyone's head, La Perla's residents and local organizations were already driving a profound transformation within their community.
In the years leading up to filming the video, houses were painted bright colors, murals appeared around the squares, and new businesses started to crop up taking advantage of La Perla's unique vantage point overlooking the Atlantic Ocean. Today, visitors can experience a different side of the walled city, and community leaders hope tourism can contribute to the growth and development of what has for generations been one of the most underserved and economically disadvantaged sectors of San Juan.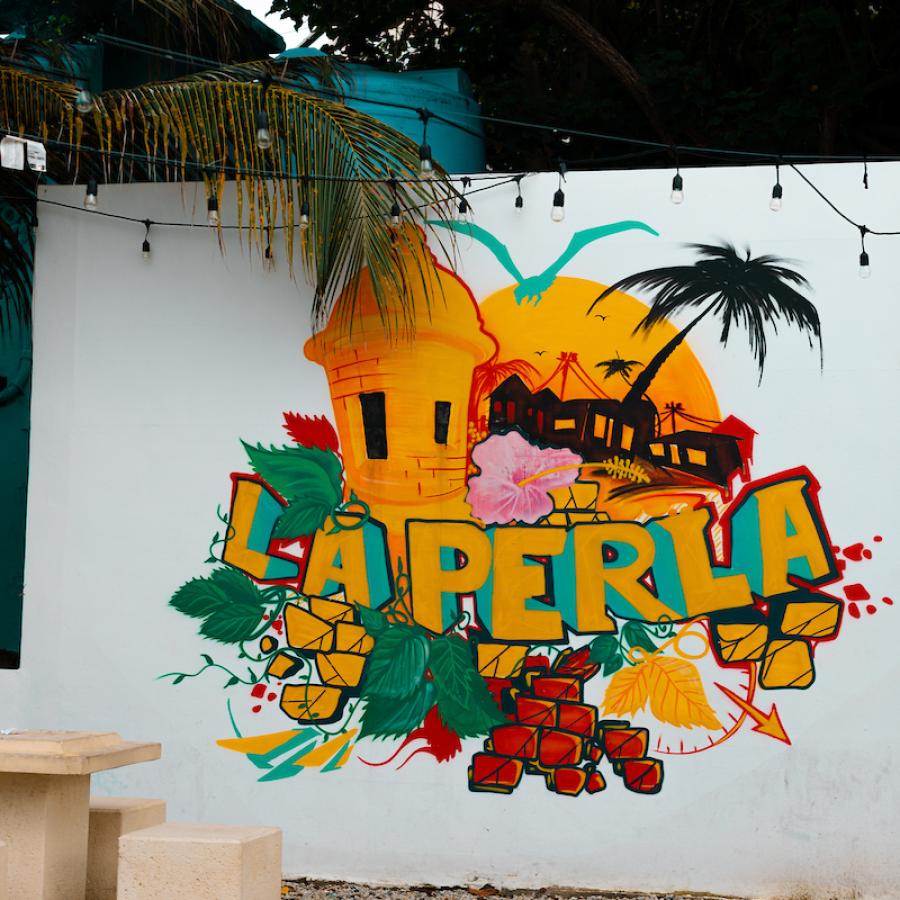 Is La Perla Safe for Visitors?
Visitors interested in seeing the neighborhood of La Perla will find it welcoming, for the most part, but like visiting any urban setting, please be respectful of residents and use common sense. For instance, ask before taking pictures of people or structures, as you are a guest to the community. While a decade ago, this neighborhood was not a place visitors would typically go, the area is growing and changing, with small businesses emerging and constantly evolving. If you plan on visiting La Perla, doing so on a walking tour during the day paired up with a local tour guide or community leader is recommended. You should avoid visiting alone at night.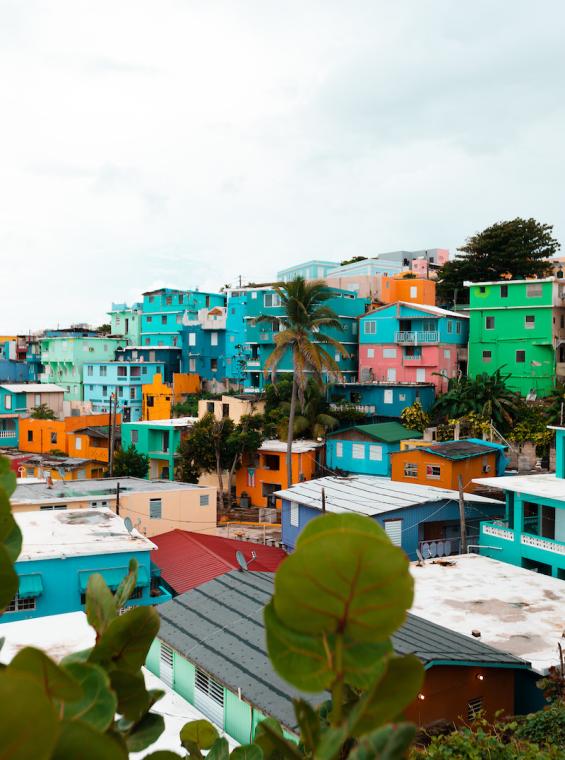 History of La Perla
In the 18th century, the slaughterhouse was established outside the city wall, next to the Santa María Magdalena de Pazzis Cemetery. (The original building called El Matadero still exists and for many years served as a community center.) Slaves had to live outside the city and built the first homes around El Matadero. In the 19th century, the poor of San Juan were forced out and jíbaros, people from the countryside, that emigrated to San Juan also settled in what became La Perla.
In the 20th century, the barrio got a reputation for being dangerous and was neglected by the central government. The community faced pressure from private interests that wanted to develop what is now prime real estate in San Juan, but the community resisted.
Over the last few years, the Junta Comunitaria de La Perla (La Perla Community Board) and other organizations have spearheaded tourism development and restoration projects. The most visible launched in 2017, called "La Perla pinta su futuro" (La Perla Paints Its Future), in which 375 houses were painted bright colors and revitalized. This project is now in its second phase: the development of a microbusiness offering guided tours of La Perla by residents. More projects such as the Carmelo Anthony basketball court renovation, the planting of two community gardens, art and music classes for residents, and even a 5K race have all come forth thanks to community efforts.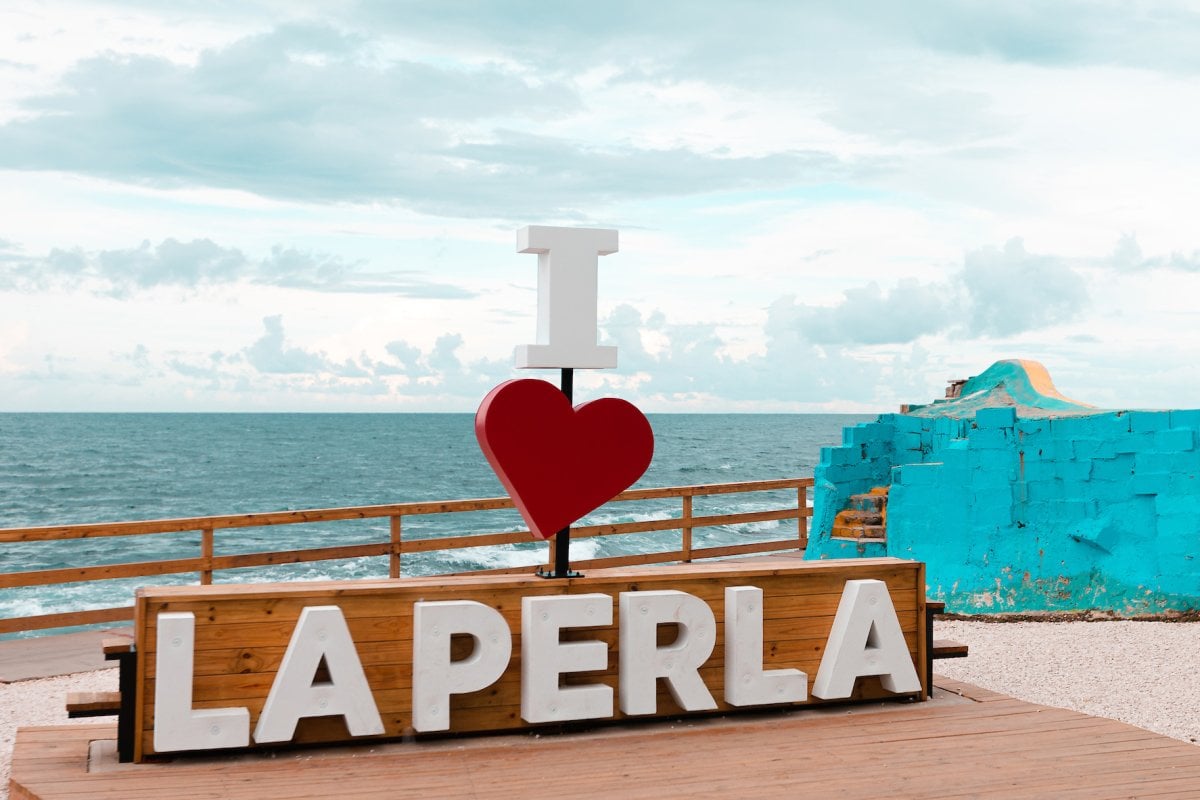 What to See in La Perla
While it's possible (and recommended) to coordinate a guided tour through the Junta Comunitaria (they can be found on Facebook under La Perla Impacto Comunitario), since "Despacito" many visitors explore on their own.
There are four access points to La Perla, one by the cemetery and three from Calle Norzagaray. The pedestrian entrance in front of the Museum of San Juan takes you straight to Colectivo Perlarte, an art studio that sells and displays artwork created by La Perla residents. They offer art and music workshops as well as host private dinner events. A little bit further on is La Garita, a restaurant serving traditional Puerto Rican cuisine, that has one of the best views overlooking La Perla and the Atlantic Ocean.
Follow that street down to the cemetery and eventually, you'll come upon the Malecón, a cement boardwalk right along the edge of the water. Here you can get wonderful photos of Castillo San Felipe del Morro in the distance. This stretch of coast is locally known as Guaypao (a phonetic spelling of the English "wipe out"). As the name suggests, surfers take advantage of the rough waves. You'll also encounter a series of gorgeous murals titled "Ofrenda" (Offering), commemorating those who lost their lives during Hurricane María.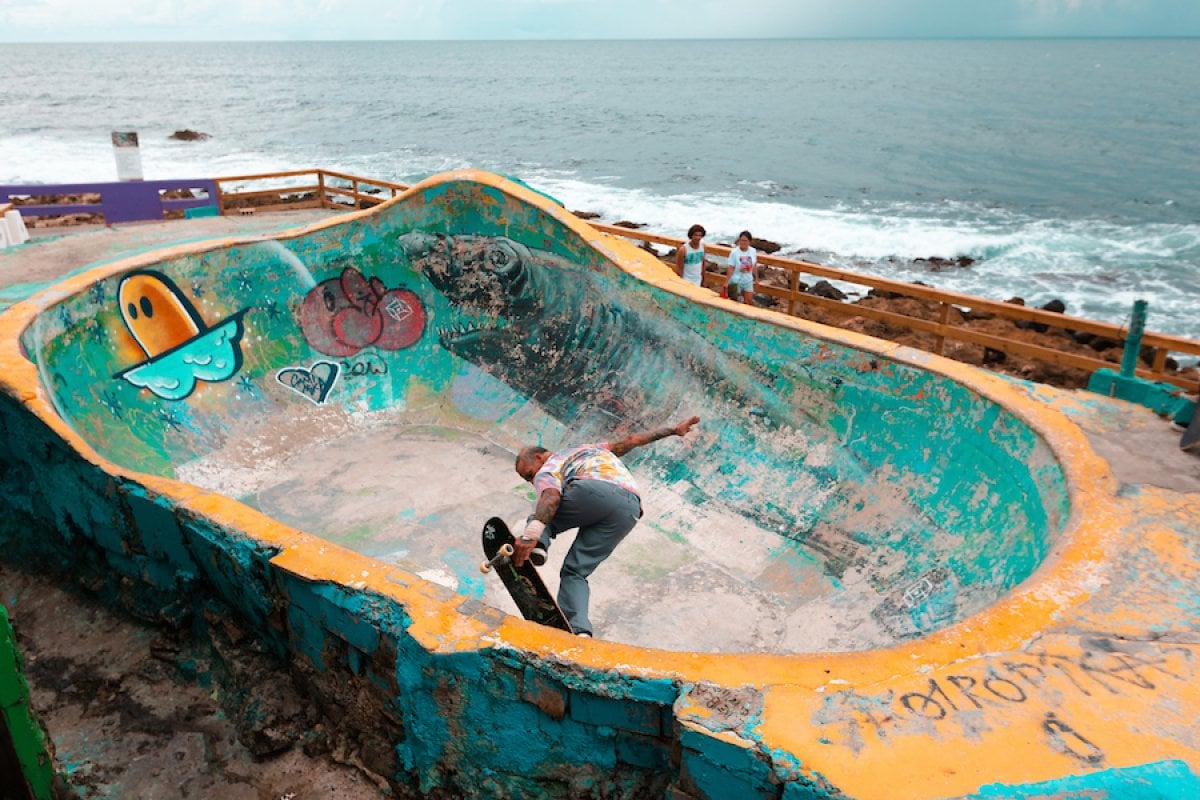 Continuing along the Malecón you'll soon arrive at one of La Perla's main touristic attractions, El Bowl. This is a skate park designed like a bowl and covered in eye-catching (and photo-worthy) designs. On weekends, El Bowl is filled with water and used as a community pool.
The Malecón ends where the fortifications of Castillo San Cristóbal begin. This is the only place where you can see up close the ominous Garita del Diablo, a guardhouse where legend has it guards stationed overnight would disappear.
Go back up into the heart of La Perla and visit one of the chinchorros, or small rustic bars. La 39 is one of the most popular since on Sunday evenings they play live music and people from Old San Juan come down to dance. Next door is the Carmelo Anthony basketball court, donated by the NBA star in 2010. Even here unique examples of the urban art that's become so prevalent throughout La Perla can be appreciated: the seats of the bleachers are painted to read La Perla and the roofs of the houses next to the court create a giant Puerto Rican flag which can only be seen from above.
Cross the basketball court to the other pedestrian entrance right in front of La Vergüenza on Calle Norzagaray. The third entrance is just a few blocks away and leads to the main square. Here you'll find a famous photo op: a building with the Puerto Rican flag painted over the facade.
If you do visit La Perla, it's easy to get swept up with all the beautiful things there are to photograph but remember to be respectful and refrain from taking pictures of people or their houses without their permission. More than a touristic attraction, this is their home.
View Places Mentioned on a Map