As the oldest European-founded city in the Americas, San Juan is the beating heart of history and culture in Puerto Rico. A place where the Old World meets the new in fascinating ways, San Juan is also a hub of more modern pursuits, including shopping, dining, and nightlife. Whether you're into tropical beaches, historic sites, art museums, salsa music, or something else entirely, you'll find it in San Juan.
Take a look at some of the must-see attractions in this Caribbean jewel.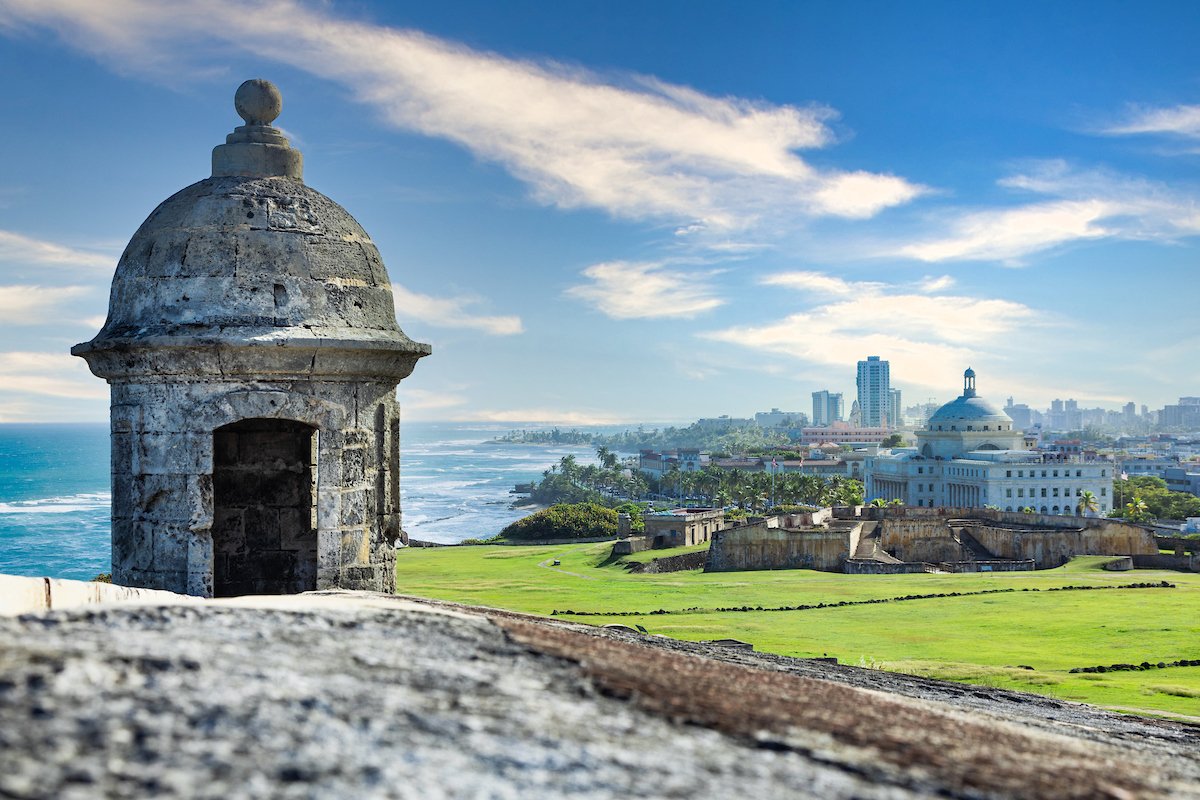 Explore the Forts of Old San Juan
Standing guard over the Old City, two major landmarks make up the San Juan National Historic Site — a great place to get your footing in the city's captivating history.
The Castillo San Felipe del Morro (more commonly known as El Morro) and Castillo San Cristóbal are two important citadels built by the Spanish to protect the city, both by sea and land. Discover the city walls, tunnels, and dungeons, explore the garitas (sentry boxes), and marvel at the original cannons that these forts still hold. A single ticket will get you into both, where you can learn the story of the Conquistadors and the many legends that have graced Puerto Rico for nearly five centuries.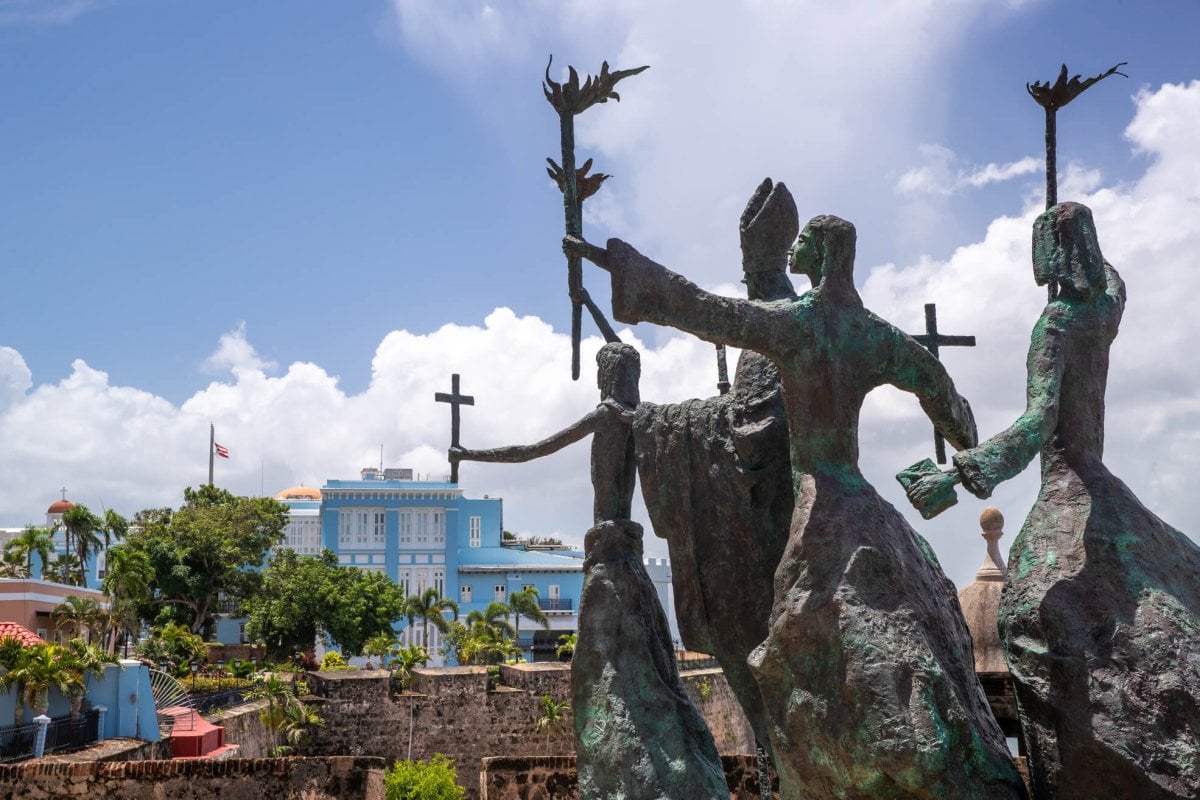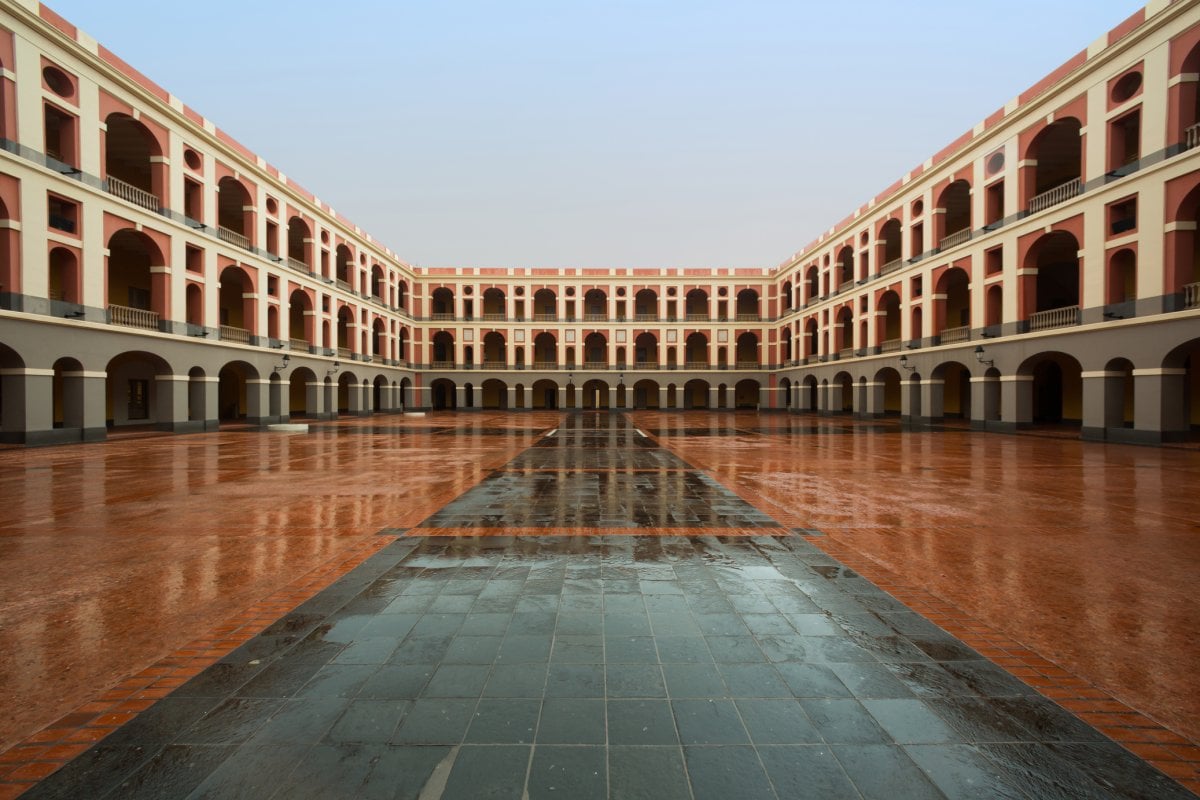 Immerse Yourself in Puerto Rican Culture
There is no better way to explore the breadth of the Boricua experience than by visiting one (or more!) of San Juan's many museums. Whether you're interested in art, literature, music, sports, or folk crafts, you will find a museum dedicated to it in San Juan. Discover relics of Puerto Rican history on display at museums like Casa Blanca, a home built for Spanish explorer Juan Ponce de León. Museo de las Américas, situated in one of San Juan's old military barracks, explores the art and cultural history of Puerto Rico and the Americas. Institutions like the Puerto Rico Museum of Contemporary Art and the Sports Museum of Puerto Rico give you an immersive journey into the Island's past and present.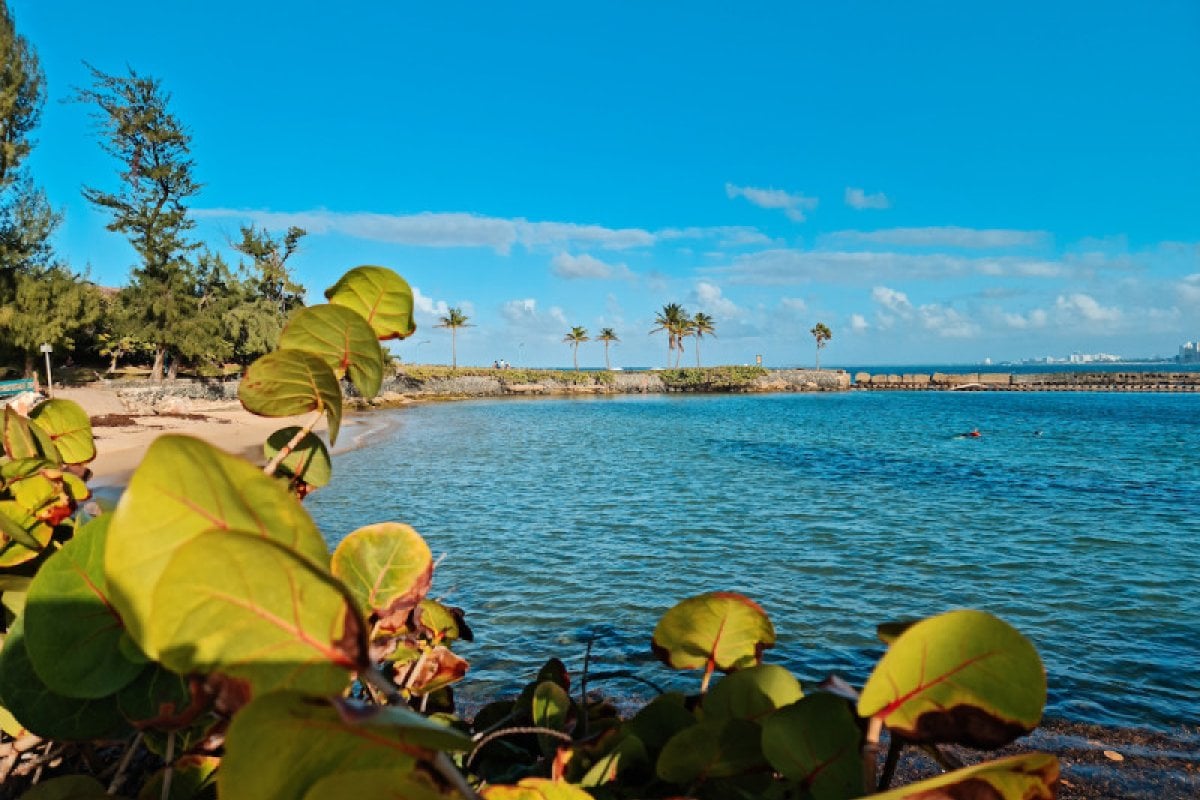 Hit the Beach
Some of the most popular and picturesque beaches in Puerto Rico are located right in the city of San Juan. Three main beaches: Condado Beach, El Escambrón, and Ocean Park Beach, offer everything from swimming and stand-up paddleboarding to jet-skiing, diving, and snorkeling. While Condado Beach and Ocean Park beach have more of a laid-back feel, El Escambrón – a Blue Flag beach – is renowned for its active pursuits.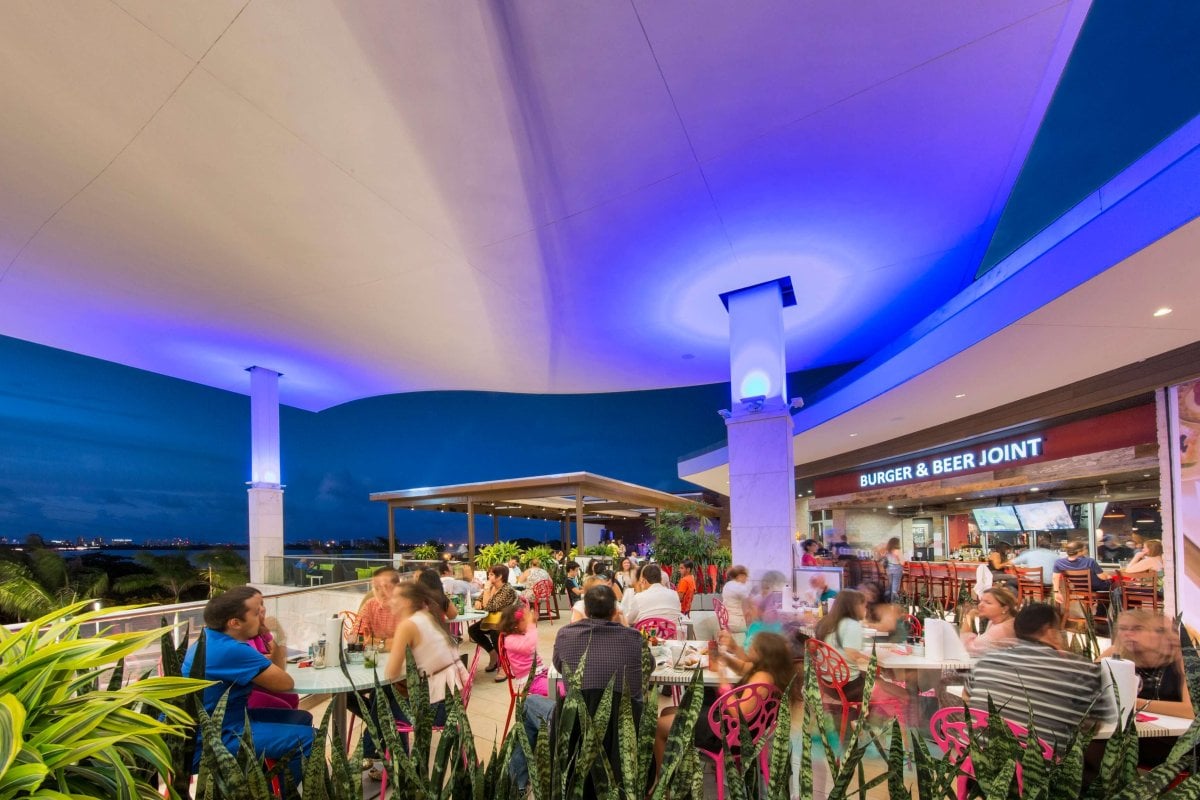 Shop the Day Away
San Juan is home to the largest shopping mall in the Caribbean, Plaza Las Américas, where you'll surely find what you are looking for (and then some). With a wide range of department stores, small shops, chain retailers, specialty boutiques, and even a movie theater, this mall lives up to its slogan: The Center of Everything.
You can also visit the Mall of San Juan, a hub of high-end shopping with a mix of international brands and upscale local designers.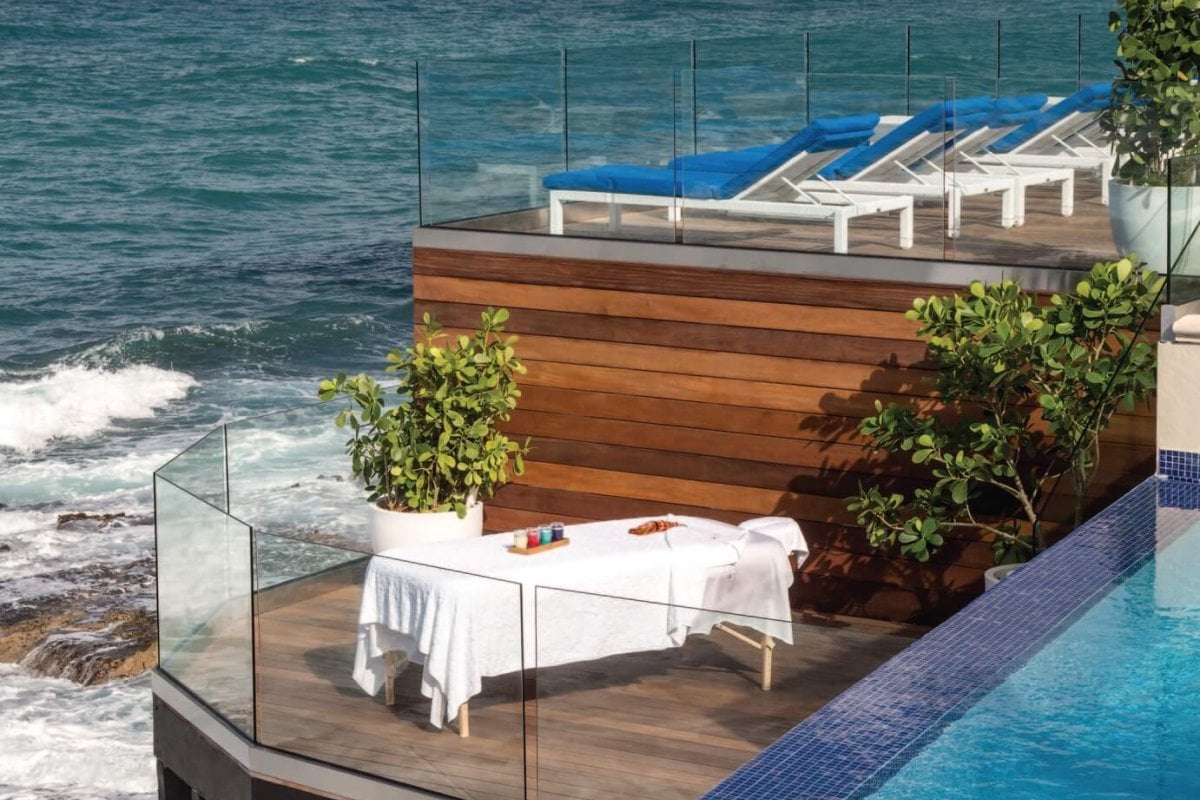 Indulge in a Relaxing Spa Day
If rest and relaxation are what you seek, San Juan has a few quiet corners that aim to pamper. With spas that specialize in various beauty and wellness treatments, indulging in a little "me time" is encouraged on your visit. Enjoy the only hammam (a Turkish-style bath) in Puerto Rico at the Condado Vanderbilt spa, or float in the dense waters of the Island's only saltwater floatarium at Cloud Spa, which also offers massage and reflexology.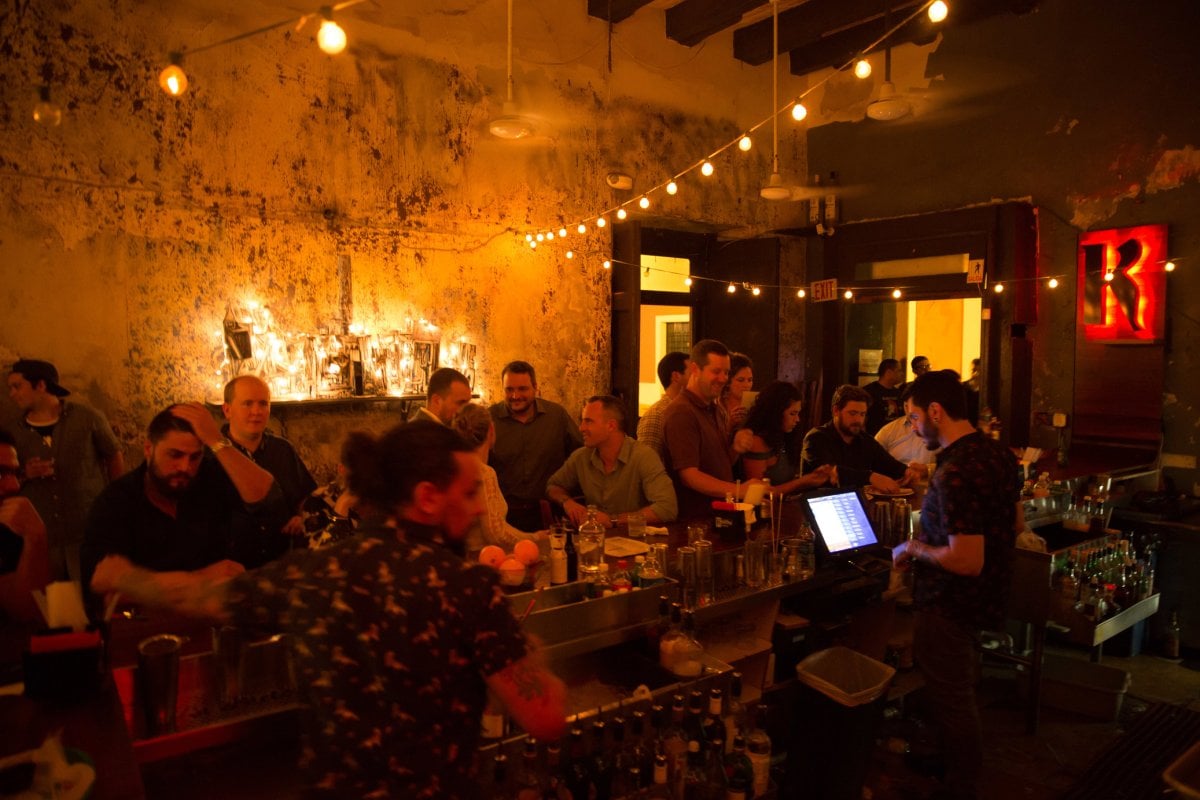 Experience World-Class Nightlife
After the sun sets, San Juan pulses with nightclubs, bars, and lounges where you can drink world-class cocktails and dance the night away.
Join the street party at La Placita de Santurce, a marketplace by day that turns into San Juan's hottest bar and restaurant scene by night. Nearby is Calle Loíza, a restaurant-rich neighborhood that is quickly becoming a major nightlife destination. And in Old San Juan, streets such as South Fortaleza (SoFo) and Calle San Sebastián are set aglow with neon and string lights after dark, as some of the best and most unique bars in the world open their doors to visitors from all over the globe.
View Places Mentioned on a Map
Discover Puerto Rico's E-Newsletter
Paradise for Your Inbox
Get travel inspiration, news, tips and more delivered monthly.