There's a good reason why Puerto Rico's popularity as a destination spikes during the winter.   
If you hail from some of the colder parts of the world, the idea of trading snow, ice, heavy sweaters, and boots for sand, sun, shorts, and a bathing suit is sufficient motivation to book a plane ticket. But you want more than just a crowded beach resort. You want some culture, adventure, and amazing food in one place: Puerto Rico has you covered.  
Whether it's your first time on the Island or you're a veteran of global hot spots, this itinerary will allow you to take in San Juan like a local, explore lesser-known parts of the Island, and still soak up plenty of warm tropical weather. Renting a car is highly recommended so you can go at your own pace. Don't worry; GPS works well in Puerto Rico so you won't get lost.  
Day one: A taste of culture
You've made it to San Juan, but you can't start your adventure on an empty stomach. So head over to whimsical Abracadabra for a "Magical Brunch" in a carnival-like ambiance  
and with a varied menu including chocolate and fruit-topped French toast or a decadent Croque Madame or Monsieur. For a more upscale option, try Sabrina Brunch and Bistro in Calle Loíza, where the menu offers some hearty dishes like Hangar Steak with Pommes Frites or a Puerto Rican version of Eggs Benedict, as well as classically-inspired modern cocktails.  
After a few passionfruit mimosas, kickstart your tour of Santurce, San Juan's urban-chic arts district, where you'll dive right into the Island's culture and history. You'll find these in abundance at the Museo de Arte de Puerto Rico (Museum of Art of Puerto Rico). Spread across a 130,000 square feet property, the highly celebrated art museum's 18 exhibition halls house the most important collection of paintings, sculptures, and carvings by Puerto Rican artists on the island, with works from the 17th century to today. Also, check out the sculpture botanical garden in the back (a Zen oasis) and be on the lookout for special events on the museum's website and social media pages.  
You can then make your way to Calle Cerra, where the Santurce es Ley festival takes place every year in early December. For several days and nights, artists paint new murals or create interactive installations while live music plays. The streets are packed with people enjoying drinks and food from local businesses (including artisanal doughnut spot, Kudough's). This impressive collection of urban art fills several city blocks, and the pieces address social issues, depict surreal dreamscapes, or portray scenes from everyday life. Think of it as San Juan's answer to Miami's Wynwood Arts District. Even if you're not here during the event, a walking tour of the murals is a great way to explore the neighborhood and soak up some inspiring visuals.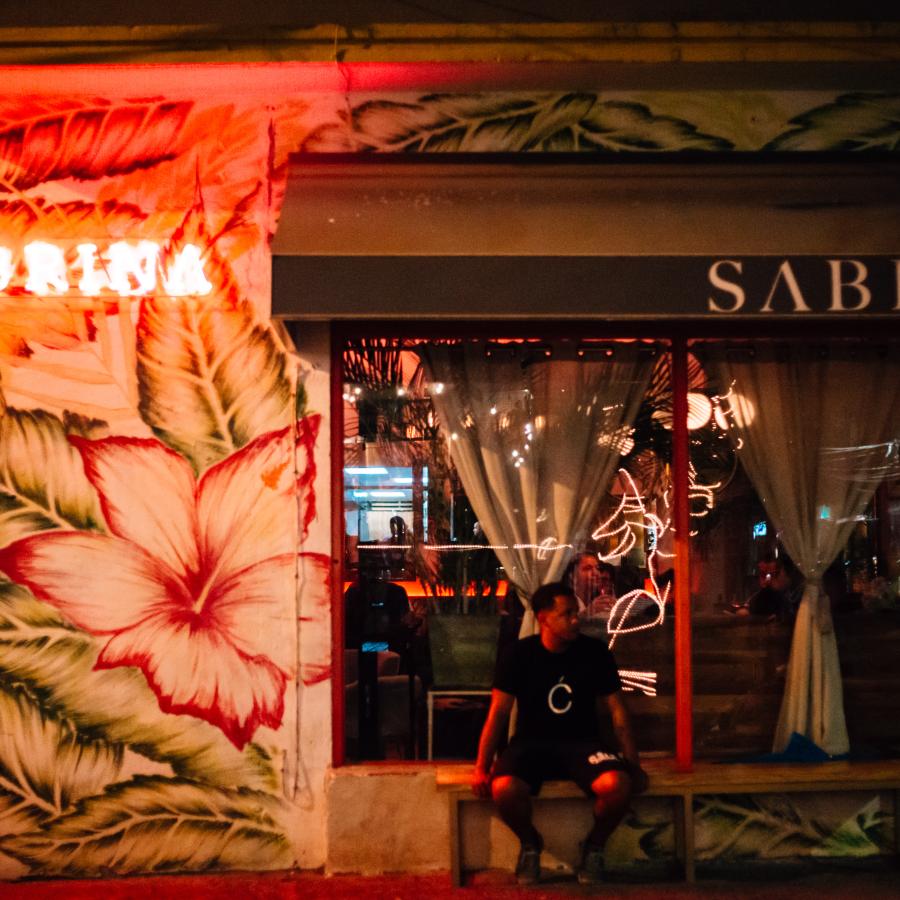 Stop for a late lunch at Graziani where it feels like you're walking into a friend's artsy studio apartment. Then, have some tapas and drinks on the rooftop before setting out to explore Santurce's coffee shops (Hacienda San Pedro in particular), bookstores (The Bookmark), and little stores that feature locally-made products (Santurce Pop). Don't miss C787Studios, a thought-provoking gallery boasting experimental and conceptual art along the way. You can also pass by the Museo de Arte Contemporáneo de Puerto Rico, where local and international artists' mixed media and multimedia pieces take up two floors of one of the most architecturally interesting buildings in San Juan.  
To wrap up your Santurce immersion, sit down for a nice dinner at Musa, where each plate is a masterpiece. This restaurant aims to elevate simple food with creativity and passion. You can also try some crafty cocktails. Or revisit Calle Loíza, where you can choose from a wide array of restaurants such as Acapulco Taquería, Café Tresbé, Yumbootik International Cuisine, or Bocca Osteria, among many others. Finally, if you're not too tired, enjoy the city's nightlife at the iconic La Placita de Santurce, where locals hang out daily, and street dancing is encouraged.  
Day two: Exploring Old San Juan
The first day was ambitious, so if there were things you didn't get to see, there's time to explore more of Santurce — after all, you're calling the shots on this trip. But if this is your first visit to the island, then Old San Juan is worth a stop. Wander around the old Spanish forts, San Felipe del Morro and Castillo San Cristóbal (the entrance fee to one will also get you into the other). Then, explore the myriad shops and restaurants along Calle Fortaleza, which crosses the old city from La Fortaleza (the governor's mansion) to Plaza Colón. Along the way, take advantage of great photo opportunities of the iconic pastel-colored houses and blue cobblestone streets. Some lovely spots for lunch include Café El Punto, which serves Puerto Rican and Chilean specialties, and Café Berlin, best known for its vegetarian and vegan menu.  
If you're a repeat visitor or prefer to get a taste of the city beyond the popular attractions, visit Museo Casa Blanca, the 16th-century home built for Ponce de Leon's family. You might also consider a tour with the Puerto Rico Historic Building Drawings Society or a food tour that combines a bit of local history with tastes in traditional Puerto Rican dishes.  
If you're a coffee lover, don't miss out on the plethora of authentic Puerto Rican coffee shops throughout Old San Juan, like Cuatro Sombras, Finca Cialitos, Café Colao, or Cafe Don Ruiz. If you prefer to cool off instead, head up to Calle San Sebastián, where you can sample some local craft beers at La Taberna Lúpulo or enjoy a specialty mojito at Cinema Bar 1950, overlooking the great lawn of El Morro, where you can watch cruise ships sail by, and families fly kites as the sunsets. If you're still around in the evening, plan for a fancy dinner at Marmalade, followed by a craft cocktail at La Factoría or The Mezzanine. Want to drink with a view? Enjoy a glass of wine or sangría at Al Fresco Wine Bar, where the rooftop spot overlooks the old city's streets.  
If you're still in the mood for some local culture, snag tickets to a symphony performance at the Centro de Bellas Artes in Santurce or catch a foreign film at Fine Arts Cinema in Miramar. For something more exciting (assuming you aren't worn out from all the exploring), book a private salsa lesson in Condado, then head to Piso Viejo, a salsa bar on Calle Loíza, or to popular local hangouts El Local or La Respuesta to practice your new moves. Visit their social media pages to learn about special events, live bands, DJs, and theme nights.  
Day three: Heading out west
Bye-bye metro area! After breakfast, prepare to embark on a nearly two-hour drive to the northwestern coastal town of Isabela, a favorite weekend getaway among local surfers, snorkelers, and beach lovers. The road trip features fantastic scenery as you venture west across the northern valleys and then are met with panoramic views of the north coast's craggy cliffs and miles of deep blue ocean.  
You'll have plenty of options for places to spend the night. For something slightly upscale and beachfront, opt for Villa Montaña Beach Resort, a plantation-style hotel with one- to three-bedroom, fully-equipped villas, each with its patio terrace and jacuzzi. If you're looking for the height of luxury, then Royal Isabela is your best bet. Guests stay in private villas high on a cliff with a dramatic view of the Atlantic Ocean, each with its private pool. Royal Isabela is also a paradise for golfers and has access to secluded El Pastillo beach. Of course, you can always opt for a more private vacation rental like Fusion Beach Villas, a colorful and oceanfront property with a wooded path that leads you to our private beach right behind the property and features its own Floral Art and Gift Gallery.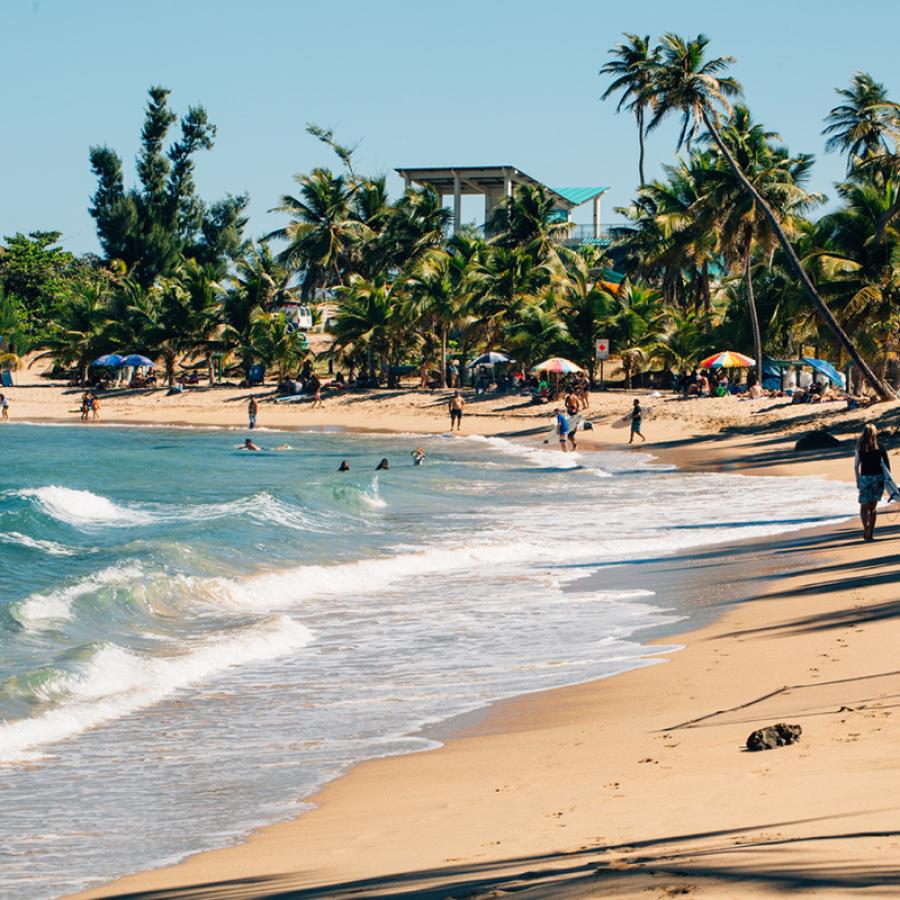 If you enjoy surfing or have been curious to try it, Isabela's beaches offer conditions for all levels of surfing experience. Middles beach is the most advanced, with powerful currents and rocky sections offshore where waves break. Jobos Beach is also very popular and has areas appropriate for swimmers and many restaurants, bars, and surf shops.   
If snorkeling is more your style, then visit Shacks Beach, although be warned the current is strong and the seabed is rocky and covered in coral reef. Montones Beach also offers excellent snorkeling and is protected from the Atlantic currents by an enormous formation of volcanic rocks, creating a safe swimming pool. There's also family-friendly Villa Pesquera beach, which has tranquil water and food kiosks nearby.  
Want to get some exercise in? The Paseo Lineal de Isabela is 4.5-mile cycling and jogging lane that follows the coast, reaching famous beaches like Jobos and Montones, with sections in asphalt, packed sand, and boardwalk. On weekends, companies like Pedalea Isabela offer bike rentals to enjoy the Paseo Lineal, although runners and walkers also frequent it.  
For dinner, check out Al Fresco Eclipse restaurant at Villa Montaña Beach Resort, offering some of the best dining in Isabela. Then head into town to try a few libations at La Central, one of the best cocktail bars on the west coast (and possibly the island). The atmosphere is intimate and relaxed. The venue hosts local bands, art shows, and bar takeovers featuring monthly guest chefs and bartenders.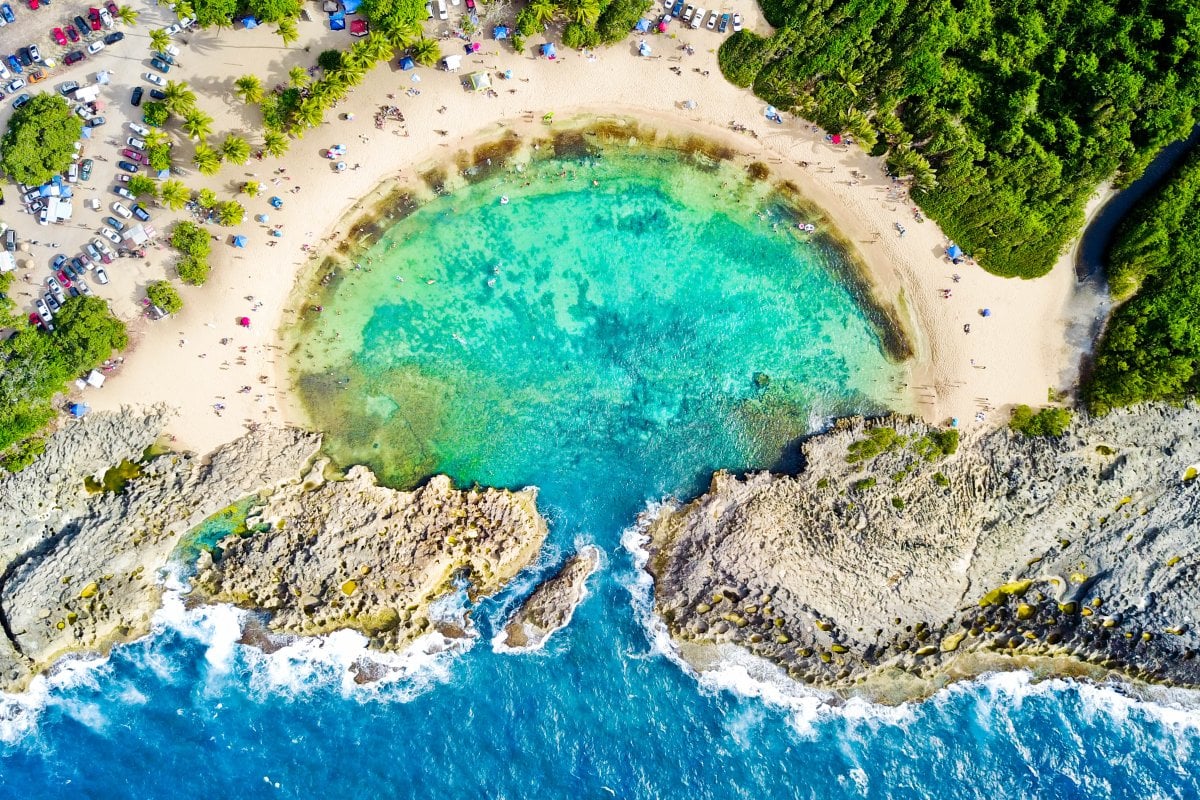 Day four: Nature walk at Hacienda La Esperanza  
Whether you're staying another night in Isabela or heading back to San Juan, there's a little-known town that lies almost at the halfway point called Manatí. There you can visit a nature reserve and enjoy some of the most unusual beaches you'll find in Puerto Rico. 
Hacienda La Esperanza, a former sugar plantation transformed into one of the largest nature reserves on the north coast, offers some wonderful hiking and the opportunity to learn about Puerto Rico's history. The property is managed by Para La Naturaleza, a conservation non-profit that offers immersive tours and volunteer opportunities for nature buffs. Be sure to book through them if you want a guided tour or stop by the Visitor's Center to grab a map and learn about the different ecosystems you can observe during a solo hike. Just a 10-minute walk from the hacienda, you'll also find Cueva de las Golondrinas, a cave formation with a small secluded beach perfect for some afternoon relaxation. 
Visiting Manatí and not trying the famous Pastelillos Lamboy is almost a crime. These fritters are ideal for a quick snack or a heavy lunch, depending on how many you have. Grab a couple and head out to the beach. One of the prettiest beaches on the north coast is Mar Chiquita, a circular turquoise pool framed by enormous volcanic rock formations with an opening in the middle that allows the intense blue waters of the Atlantic to rush in. There isn't much shade, but umbrellas and chair rentals are available. 
Go all out for your last dinner in Puerto Rico and try Su Casa Steak House, a mesón gastronómico in Manatí that serves prime cuts of meat (from skirt steaks to lamb chops) with mofongo, arroz mamposteao, or other classic Puerto Rican sides.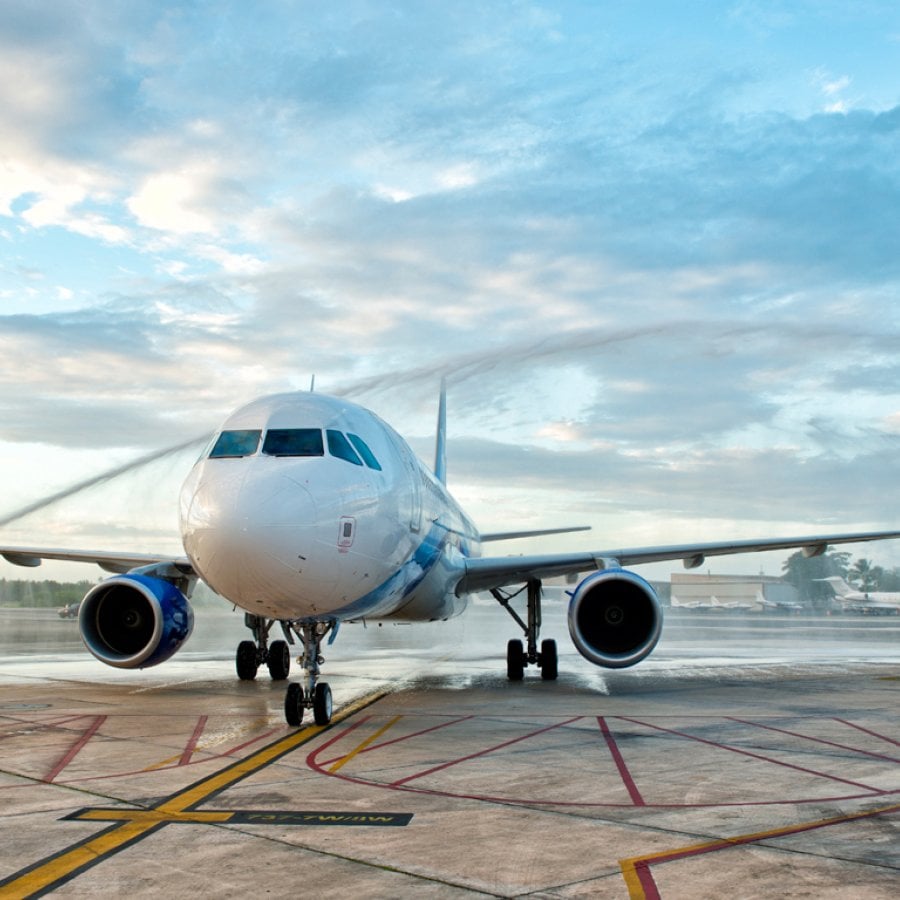 Day five: Farewell 
If you decide to spend the second half of your stay in the west, you can look into booking a departing flight from the Rafael Hernández International Airport in Aguadilla. Otherwise, if you're heading back to San Juan for your flight home, a stopover for breakfast at El Buen Café, a roadside diner that's an institution in Puerto Rico, or a more brunch-like meal, take a detour to Kaffeina Bistro in Levittown.