Discover just how family-friendly Puerto Rico can be.
Traveling with younger children can still be fun for everyone in Puerto Rico. Whether your kids are toddlers, elementary school age, or a mix, this itinerary will get you through a vacation where everybody has fun (and learns some things along the way.)
Pro Tip: Rent a car for the time beyond San Juan; it'll make moving around much easier and allow you to explore more of the Island.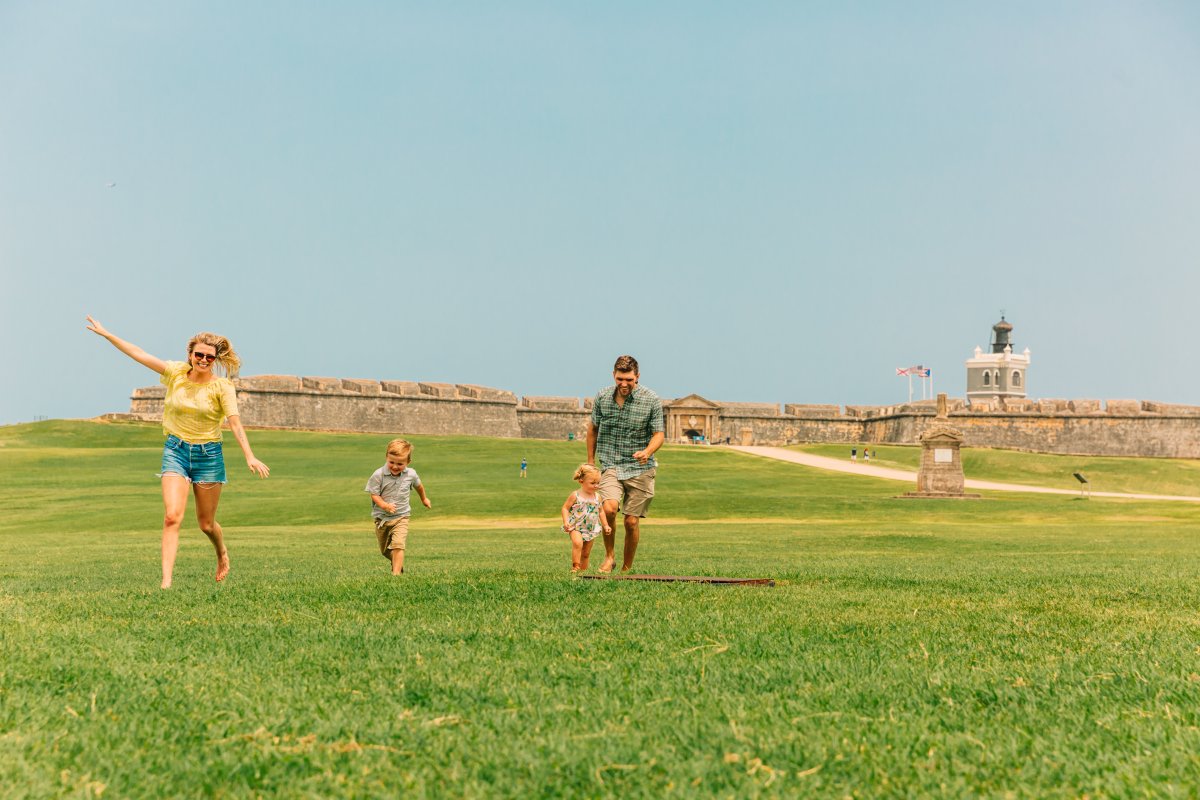 Day One: Old San Juan
Most locals grew up coming to Old San Juan on weekends with their family, and as a kid, you knew the first stop had to be Parque de las Palomas (Pigeon Park). Situated next to the iconic Capilla del Cristo (Christ Chapel), this park is known for its very friendly pigeons. Vendors sell corn to feed them but don't hold your hand out unless you want the pigeons to eat right out of it. Next door, you'll also find La Fortaleza, the governor's mansion, and the beginning of Calle Fortaleza, the main shopping strip of Old San Juan.
For a lovely family photo, look for nearby Narrow House, a five-foot-wide, two-story building. One of the original tiny houses! And just a few steps from that is Señor Paleta, where you can pick up some refreshing and delicious popsicles made with fresh fruit (or try their seasonal or fun flavors like Choco Brownie and Strawberry Cheesecake). If it's lunchtime, step into Barrachina Restaurant, famous for their claim as inventors of the piña colada (although there are dueling claims for that honor). Kids can have the virgin version while adults enjoy the original and traditional Puerto Rican food or American staples like burgers.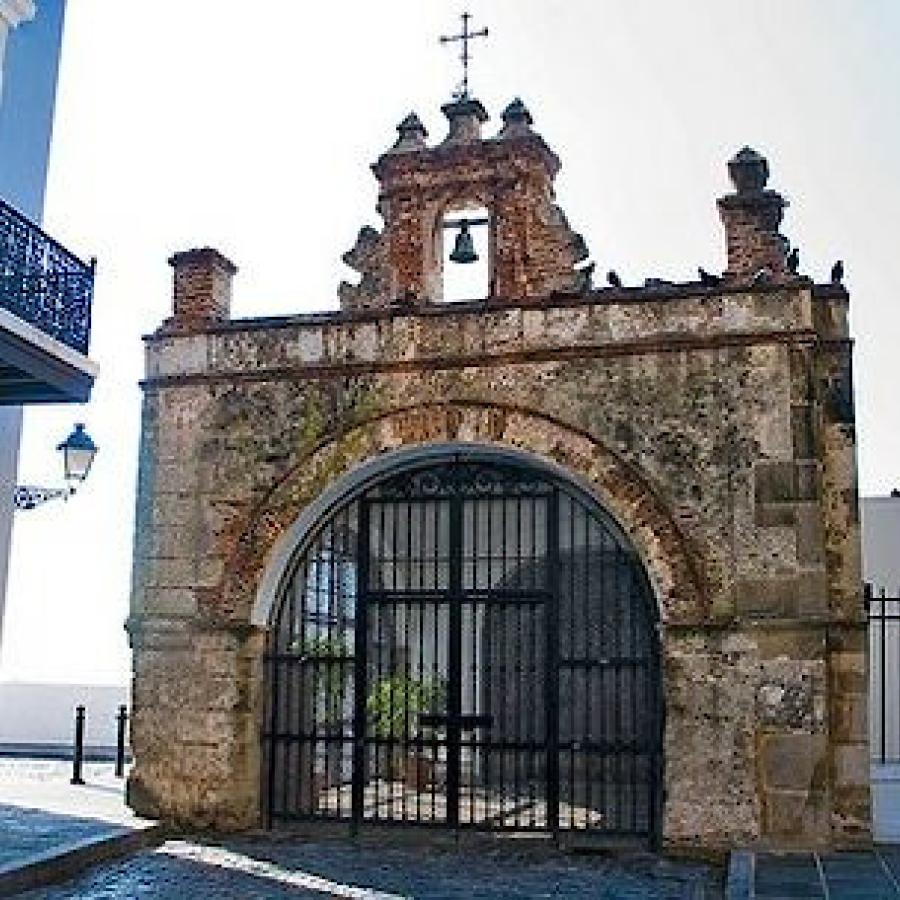 Walk up Calle Cristo to the Plaza del Quinto Centenario (also known as the Totem Plaza), where on hot days, there's a fountain that shoots up from the ground. You'll probably find kids running around in the water to cool off. If the fountain isn't on, head to the giant lawn in front of the Spanish fort called Castillo San Felipe del Morro to fly kites. Vendors around the perimeter sell disposable kites since this is a longstanding tradition in Old San Juan. You can also visit the fort, and the entrance fee will also get you into the other fort nearby, Castillo San Cristóbal.
From there, head to the La Rogativa statue, where you'll have an outstanding view of the wall that still surrounds the old city and the San Juan Harbor. Go down to the Gate of San Juan, walk through the only remaining entryway from the colonial era, and turn left toward Paseo de la Princesa. On weekends, this pedestrian street has an artisan market, but if you visit during the week, you can take the kids to the outdoor playground located around the midpoint. Enjoy dinner at Princesa Gastrobar or head up to Recinto Sur Street, where you'll find numerous Puerto Rican restaurants that accommodate families such as Cayo Caribe, Raíces, and Vaca Brava.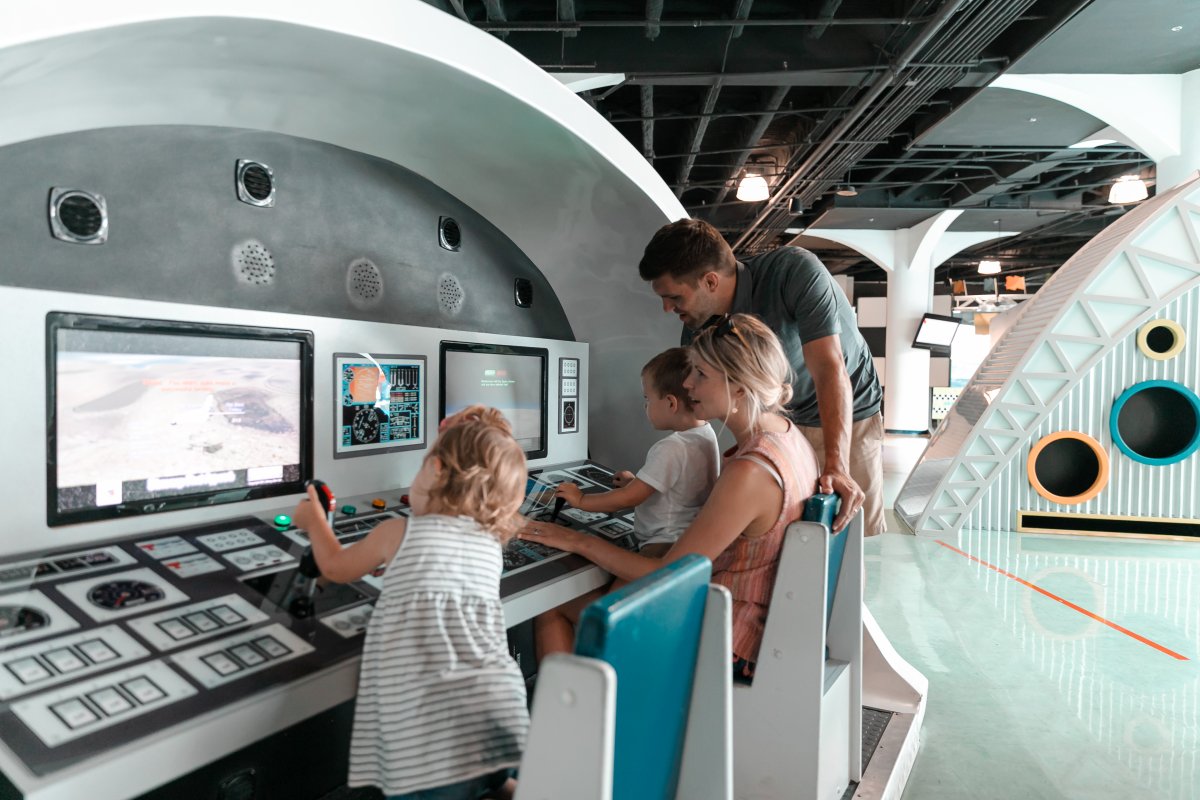 Both the airport and the touristy area of Isla Verde are located in Carolina, the town right next to San Juan. After breakfast, head over to the Museo del Niño de Carolina (The Carolina Children's Museum) where kids of all ages will be delighted with the interactive exhibits, go-karts, playground, mini zoo, boat rides, and even a real (grounded) airplane.
If you can convince the kids to leave, head to the beach next. The Balneario del Carolina is a swimming beach with a parking lot and gazebos. Or head to Piñones, where you can enjoy a dip at Aviones beach, which is surrounded by volcanic rock that creates a large tide pool. Afterward, grab some traditional Puerto Rican fritters and chicken or pork skewers known as pinchos.
In the evening, you'll find dining options at the Mall of San Juan, where they have several restaurants and an Italian food court called Il Mercato with a variety of food stations. Later, you can walk around the luxurious mall where aside from designer and big-brand shops you'll also find indoor playgrounds for smaller kids. Or, if everyone is already worn out, head back to your hotel and rest up for tomorrow.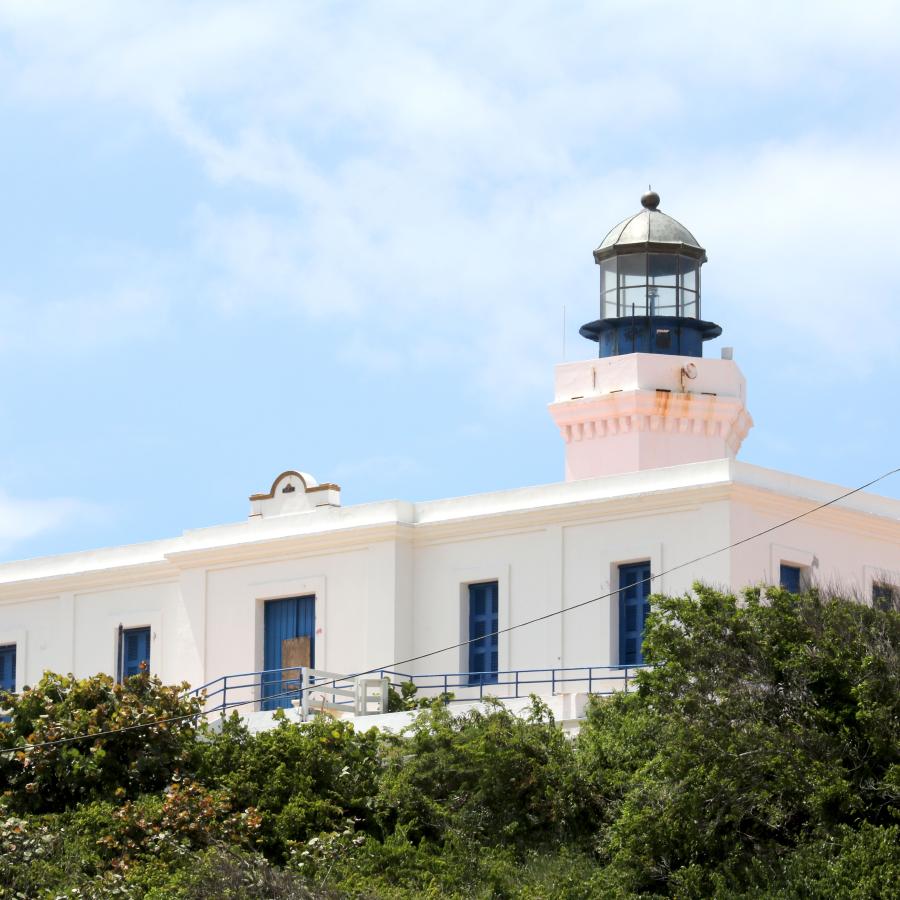 About an hour west of San Juan is the town of Arecibo, where you'll find several road-trip-worthy attractions. Spend the morning at the Arecibo Lighthouse and Historical Park, a cultural theme park built around the Arecibo Lighthouse. Kids will love visiting the Splash by the Lighthouse water park, climbing into pirate ships, and visiting the lighthouse itself.
If your kids love nature, your next stop should definitely be the Cambalache State Forest. There, you'll get to explore the variety of colorful birds and its 1,600-acre forest. You can bring a bike from a nearby rental to explore the trails or simply go hiking with the kiddos. If you want to make a day out of it, complete it with a picnic on one of the gazebos there. 
Take the coastal road out of Arecibo and stop for lunch or dinner at Salitre Meson Costero where you can enjoy fresh seafood and gorgeous ocean views. As you drive back to the highway, snap a pic of the massive Christopher Columbus statue.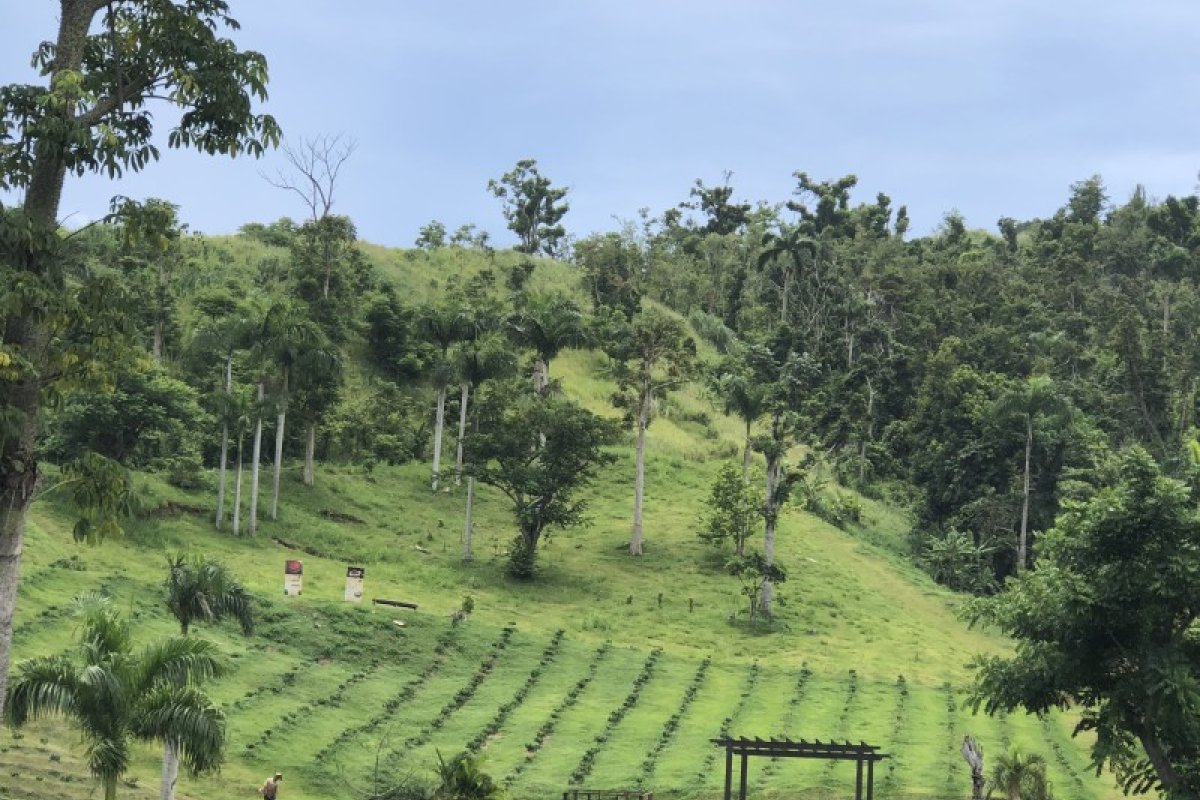 Day Four: Coffee Plantation
For a fun, yet low-key adventure, head to San Lorenzo to Hacienda Muñoz, a working coffee plantation. Take an easy walking tour of the coffee hacienda and learn about Puerto Rico's coffee history, then sit down for lunch at the hacienda's restaurant or enjoy an expertly-made coffee at the coffee shop. Kids will love seeing the farm's animals, such as peacocks, chickens, and a resident donkey.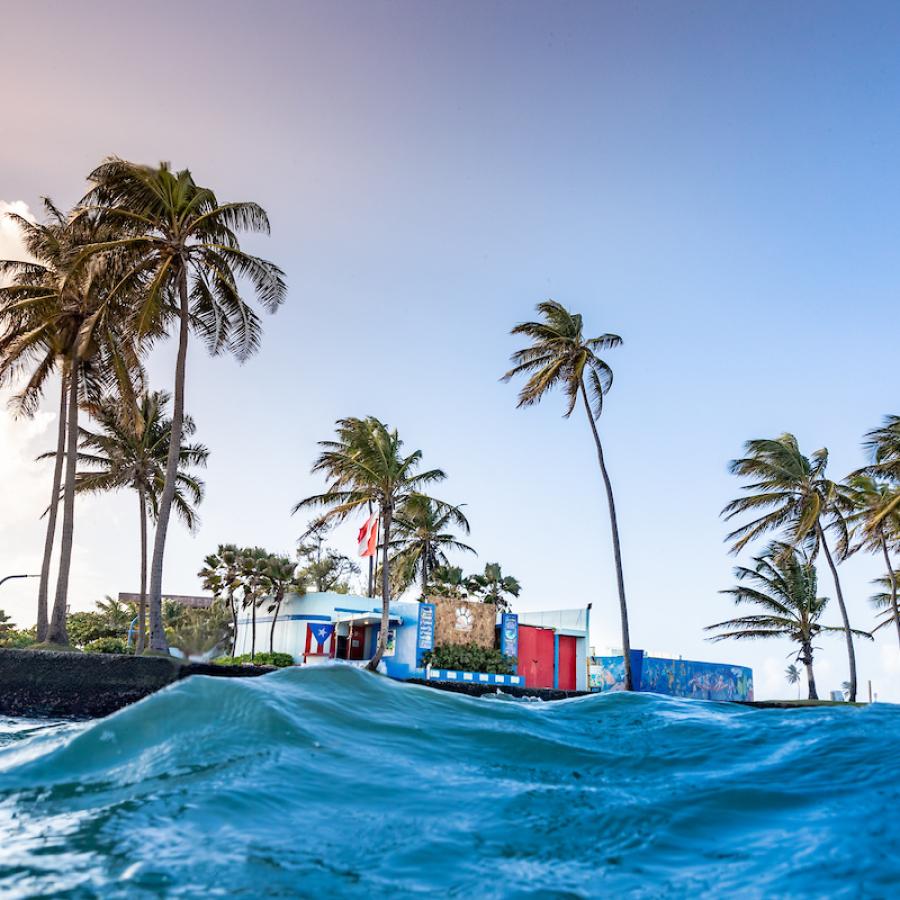 Day Five: Escambrón Beach or Hotel Pool
On your last day on the Island, relax. You can hit the hotel or resort's pool or go to El Escambrón beach, where natural rock barriers create a shallow swimming area. Older kids can even take a scuba diving lesson with Scuba Dogs.
Discover Puerto Rico's E-Newsletter
Paradise for Your Inbox
Get travel inspiration, news, tips and more delivered monthly.