A small mountainous town in southeastern Puerto Rico, San Lorenzo has several off the beaten path touristic attractions to enjoy.
This is the type of municipality that's perfect for a day trip to get to know a different side of Puerto Rico beyond San Juan or beaches. Visit a coffee plantation, take a military vehicle up a mountain to enjoy an excellent lunch with an incredible view, or head to this one particular bar that has a magic waterfall behind it. In San Lorenzo, you'll also find one of the most important Catholic pilgrimage sites on the Island.
Tourism surrounding the burgeoning coffee industry has skyrocketed in the last few years as more and more coffee haciendas are open to the public. Many offer tours of their plantation and facilities, have restaurants and coffee shops and keep a stock of specialty coffees that are typically not available outside the hacienda. If you're coming from the metro area, one of the most accessible coffee plantations to visit is Hacienda Muñoz in San Lorenzo. And just because it's closer doesn't mean it's any less gorgeous than it's harder to find counterparts.
At Hacienda Muñoz you can book an easy walking tour that will teach you about Puerto Rican coffee history and production while giving you the opportunity to enjoy the sprawling view of the plantation and surrounding mountain range. You may even run into some resident peacocks, chickens, and a friendly donkey. Next, enjoy a freshly made latte or espresso at their coffee shop or grab a bite at Yiya's Restaurant, which serves traditional Puerto Rican cuisine.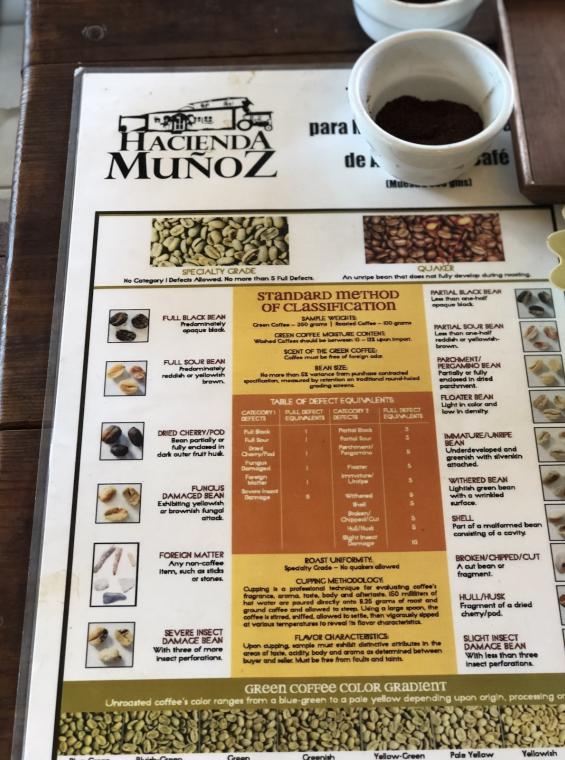 Siete Chorros
This is a unique experience. Behind the Colmado Bar González is a waterfall known as Siete Chorros (Seven Springs), which as the name describes is actually seven waterfalls about 12 feet high that fall into a natural pool enclosed by large, smooth boulders. To reach the swimming hole you have to go to the bar and ask permission to go in, the bartender will point out where to go.
El Cerro de Nandy
To reach the restaurant El Cerro de Nandy you need a 4x4 vehicle that can handle a rocky dirt road, river crossing, and extremely steep climb straight up a mountainside. If you don't have one of those, the restaurant offers transportation in a military vehicle. Once at the top, the view is absolutely stunning. El Cerro de Nandy serves outstanding traditional countryside Puerto Rican food. Come for the adventure, stay for the rice and pigeon peas, roast chicken, and rabbit stew.
Montaña Santa
Montaña Santa translates into the Holy Mountain. It's an important pilgrimage site for devout Catholics, particularly during Easter. On the top of the Holy Mountain is a sanctuary dedicated to Our Lady of Carmen and people visit this serene and silent place in order to pray and meditate.
Montaña Santa was declared a holy site in 1985 in honor of a woman named Elenita de Jesús, known locally as Vuestra Madre (Your Mother), who between 1899 and 1909 evangelized and converted dozens of followers to Catholicism. Many believe she was an incarnation of the Virgin Mary. She would come to this mountain to pray and for over a century thousands of people have followed her example.
Discover Puerto Rico's E-Newsletter
Paradise for Your Inbox
Get travel inspiration, news, tips and more delivered monthly.