Beer goes great with anything, don't you think? Especially while on vacation.
Whether you are a casual beer drinker or a true connoisseur, you'll be glad to know that Puerto Rico has as many local beer brands as it has breathtaking ocean views. From large manufacturers to local indie favorites, Puerto Rican beers are highly accessible at restaurants, pubs, bars, and microbreweries throughout the Island, and are often highlighted on menus and specials boards.
So, if you're eager to add a unique brewery experience to your list of places to visit while you're on the Island, read on for more!
Puerto Rico's Most Popular Beers
If you want a taste of local favorites, you can't go wrong with Medalla Light. It is the most popular beer on the Island — it even has its own bar in Old San Juan, Taberna Medalla, as well as a sports bar at Distrito T- Mobile. It tastes just like get-togethers and celebrations, no matter the time or place.
Two other local favorites are Residente Maibock and Residente Tripel, both created by Puerto Rican rapper and Grammy Award winner René Pérez (known artistically as Residente) for the Del Oeste brand. You can find it in dive bars and lounges alike. Both of these brands are brewed by Cervecera de Puerto Rico in Mayagüez, which was founded way back in 1937 by brothers Alfonso, Sabino, and Ramón Valdés Cobián.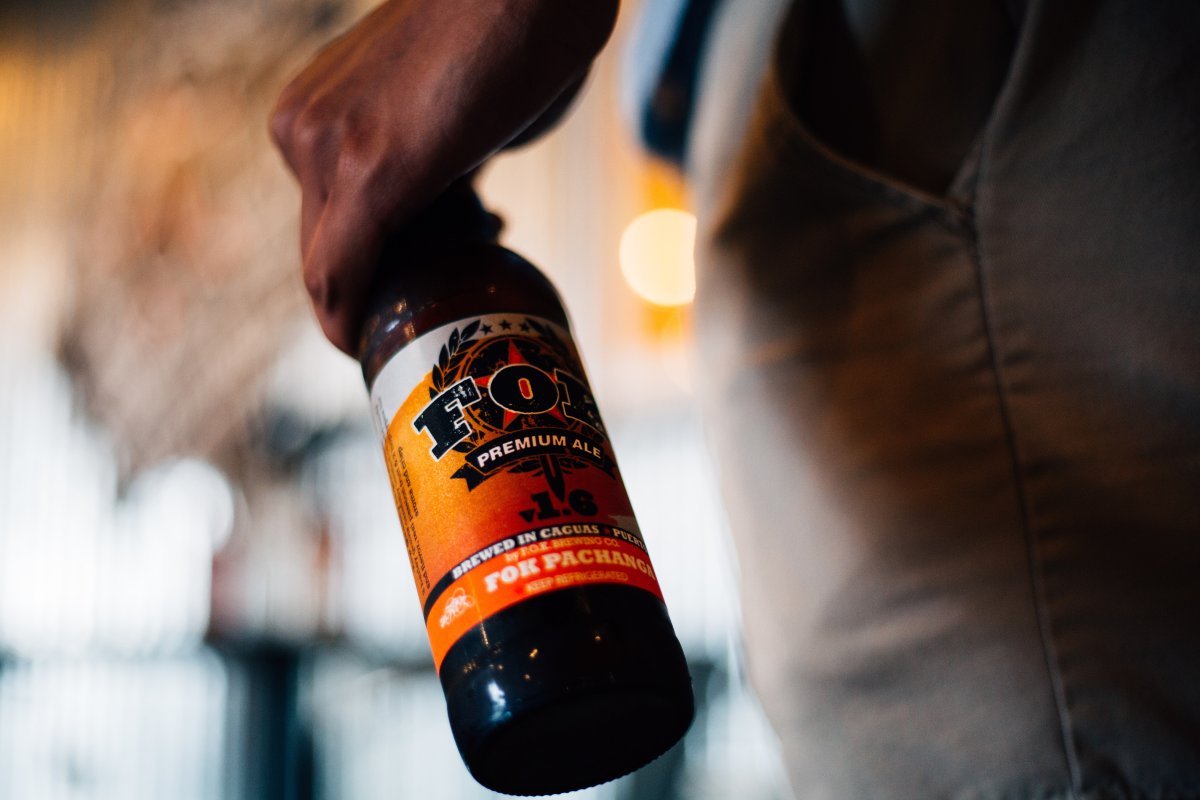 Breweries in Puerto Rico
If you thought rum was the only craft beverage on the Island, think again! Beyond the more prominent brands like Medalla Light, you'll find that Puerto Rico is filled with specialty shops, local beer gardens, and microbreweries, each with its own charm and unique flavors. 
FOK Brewing Co.
What started as a hobby among friends has grown into one of the Island's most popular beer brands – FOK Brewing Co. Located in the urban, artsy town of Caguas, FOK's beers are simple yet elegant, and use fresh, local ingredients such as passion fruit and mango. The brewery offers a large outdoor patio so visitors can simultaneously enjoy their brews and soak up the Island sun.
The Beer Box
Since opening in 2012, The Beer Box has evolved from a small microbrew to one of the largest and most forward-thinking breweries on the Island. Visitors can choose from 16 beers on tap, which include many of their in-house brews as well as a small selection of beers from other local microbreweries. The Beer Box also offers a robust selection of elevated bar food that utilizes locally sourced ingredients.
Boquerón Brewing Co.

 
An artisanal brewery hailing from the West region of Puerto Rico, Boquerón Brewing Co. is known for its unique takes on classic styles and amazing array of seasonal beers inspired by iconic spots across the Island, such as the El Yunque Pale Ale, Montones West Side IPA, Porta Coeli Amber, and El Morro Imperial Porter.
Ocean Lab Brewing Co.
Overlooking Isla Verde Beach at the Vivo Beach Club (just a few short minutes from San Juan's airport), Ocean Lab crafts beers that are meant to be sipped on the pristine sands of Puerto Rico's beaches. At their taproom, guests can enjoy a flight or pint of their home-brewed staples, like the Mayawest Puerto Rican Lager, the famous Ocean Mambo, and the Baraka Coffee Stout, made with whole coffee beans from the town of Adjuntas.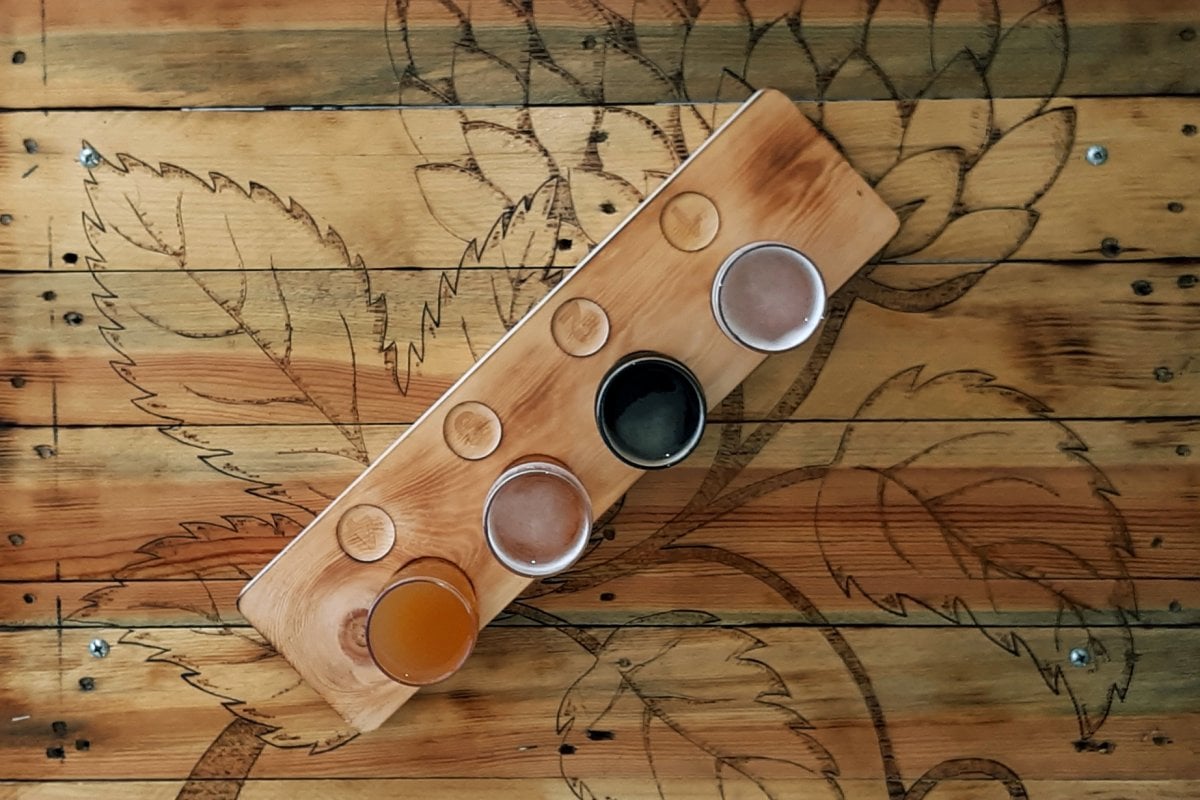 Cervecería del Callejón
Located in the heart of Old San Juan, Cervecería del Callejón is a small-batch artisanal brewery that gives bold, full-flavored twists to classic brews. Sit down in the cobblestone alley and take in the old-world ambience with their signature Rienda Suelta full-flavored IPA or seasonal Dinámica Fluida Saison in hand. 
Rincón Beer Company
With more than a dozen rotating taps and new beers released every Friday, you're always guaranteed a one-of-a-kind brew at Rincón Brewing Company. The brewery also offers a robust "beer food" menu, including fish tacos and nachos, as well as craft cocktails. Stay for the beer, bites, and good vibes, or grab your growler and head to the beach to experience one of the most breathtaking sunsets you'll ever see!
Papa Rupe Brewing Co.
Immerse yourself in Puerto Rican history at Papa Rupe Brewing Co., located inside the former home of Thomas Armstrong Toro, one of the most important figures in Ponce's history. While historic in spirit, Papa Rupe offers an innovative gastronomic experience with more than 20 Puerto Rican beers on tap, several of which are made in-house and can only be purchased in the taproom, as well as a beer-based food menu, and live entertainment from local musicians nearly every weekend. 
Other local breweries include Cervecería Takabru in Guaynabo, Reina Mora Brewing Co. in Sabana Grande, and Cold Blood Brewery in Quebradillas.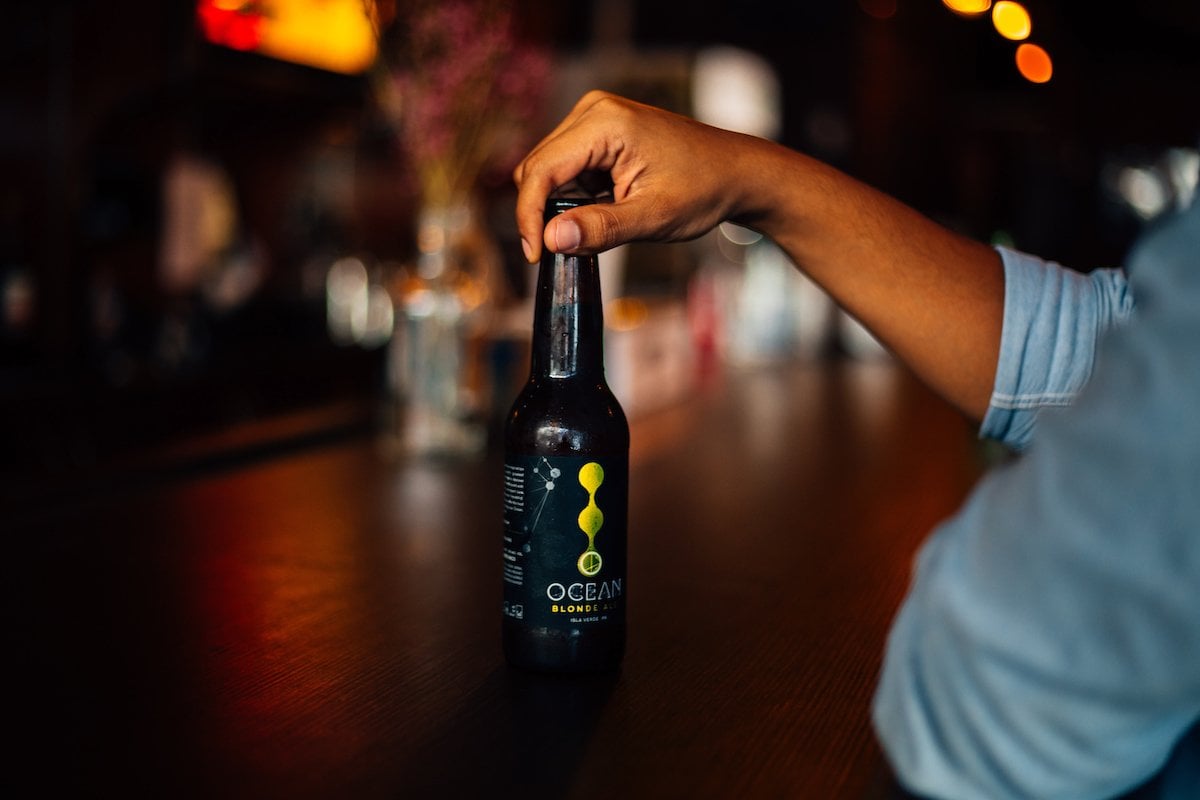 More Places to Drink Puerto Rican Beer
Outside of the brewery experience, many bars and pubs in Puerto Rico pride themselves on being premier destinations for beer lovers. Although the product selection may vary between them, all of these are great to sit down and grab a cold one.
El Tap
Situated in the middle of San Juan's nightlife hub of Calle Loíza, El Tap features more than 46 taps of rotating beers and wine, 18 of which are always reserved for local craft brews. El Tap also offers to-go beer growlers and crowlers.
Where to Find a Party in San Juan
La Taberna Lúpulo
Right on San Sebastián street in Old San Juan, La Taberna Lúpulo has one of the most diverse beer catalogs on the Island, including 50 taps and 150 bottles of brews from all over the world — and of course, Puerto Rico! Visitors can also enjoy refreshing cocktails and delicious pub food at their open-air bar.
Taberna Boricua
Taberna Boricua in the Hato Rey neighborhood of San Juan is known is known for their ample menu and beer-garden vibes. With more than 310 artisanal beers from around the world, there's something for everyone at Taberna Boricua.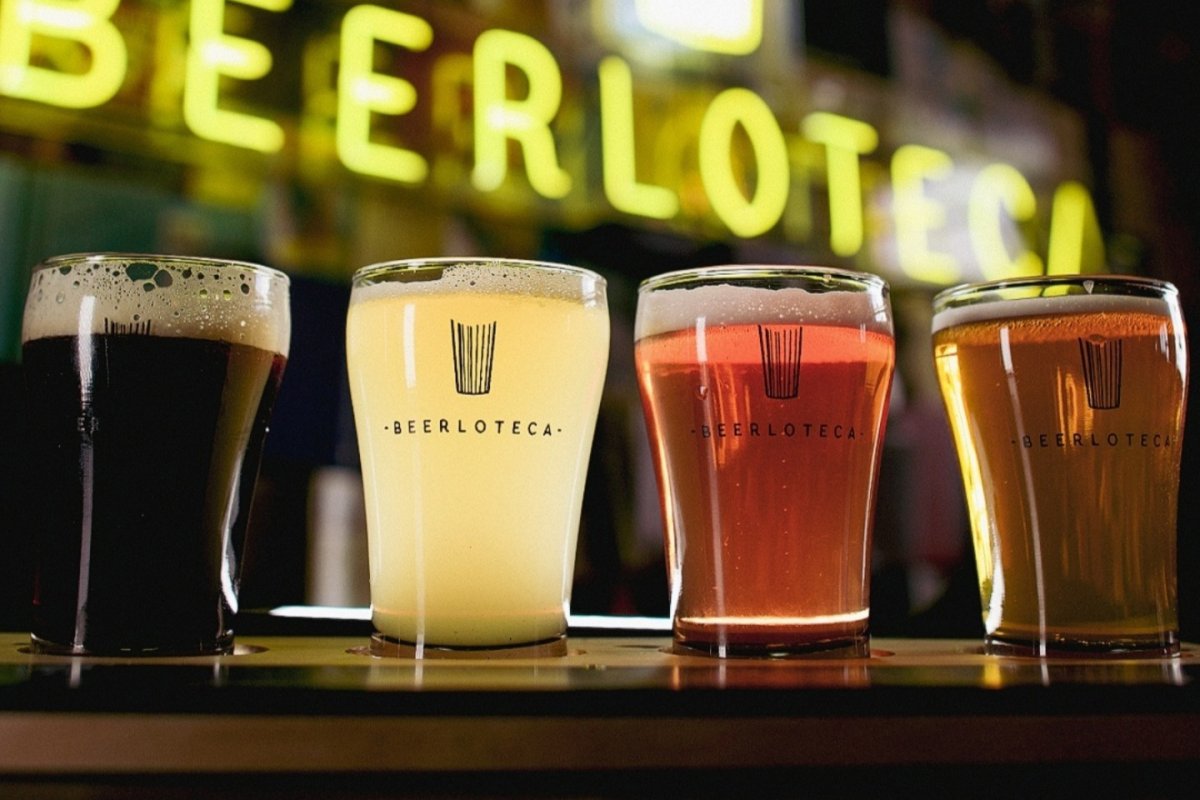 Beerloteca
If you're a literature fanatic with an affinity for craft beer, then Beerloteca should definitely be on your Puerto Rico vacation itinerary. Located on the first floor of Aguadilla Rooftop Experience, this bar and restaurant offers a thoughtfully curated collection of books and poems as well as 16 local beers on tap and a variety of unique cocktails and small plates.
Bier Garden
For craft beer connoisseurs lodging in the Central Mountains, there's no better spot than Bier Garden. Both cozy and innovative, Bier Garden's menu is filled with rich food and loads of local and imported beers, both in bottles and on draft.
El Patio de la Cerra
Nestled in the heart of Santurce's art district, El Patio de la Cerra offers 12 beers on tap from all over the world and Puerto Rico, as well as a selection of nearly 120 canned and bottled local and international brews. The bar features a light menu with innovative bar food and a large outdoor patio with several televisions, making it a great spot for game day.
Other can't-miss beer bars include La Esquinita Jardín Cervecero in Bayamón and Aibonito Beer Garden in Aibonito.