Looking for a party? You'll always be able to find one in the vibrant nightlife scene of San Juan!
Nightclubs pulsing with house music. Dive bars with karaoke and cheap beer. People dancing in the street as live drummers perform. San Juan's party scene is nothing short of epic. Venues put on live shows, bands, artistic performances, DJs, and happy hour specials every night of the week – and each night, there's something different going on.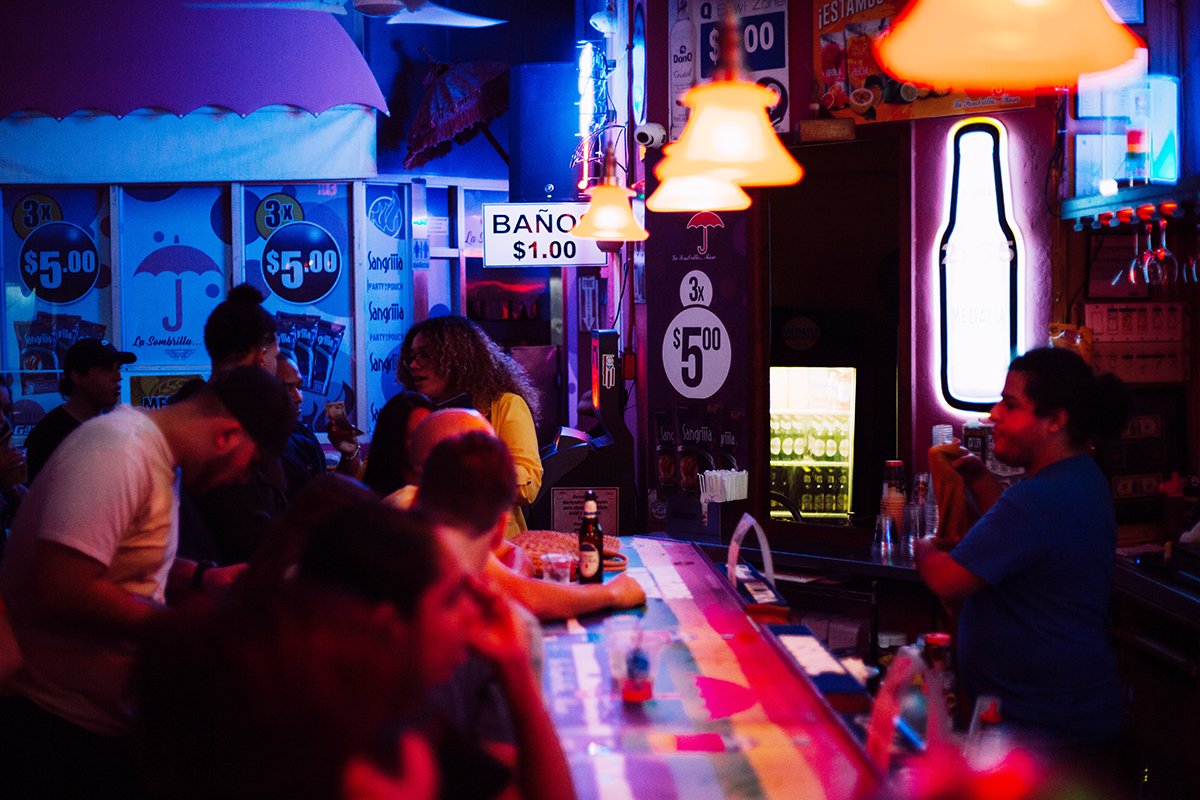 During the day, visit the forts in Old San Juan, bum around on the beach, hike in the rainforest —see and do everything you want. But leave some energy for later, because it's going to be a long night!
This is your guide to experiencing the best of San Juan nightlife.
Old San Juan
La Vergüenza Puertorrican Chinchorro
La Vergüenza Puertorrican Chinchorro is a three-story bar overlooking the ocean on the north side of Old San Juan featuring live DJs, bands, and plenty of drinks. Go on a Sunday when the drums come out and people dance bomba on the street.
La Factoría
Having three bars in one means more options at La Factoría. Hang out at the front bar for a more laid-back atmosphere, grab a bite and a cocktail at Vino, or go all the way through to Shing-A-Ling for live music, DJs, and dancing. 
La Sombrilla Rosa
Cheap drinks and loud music, La Sombrilla Rosa is the perfect dive bar to begin or end your bar crawl along San Sebastián Street in Old San Juan.
Nightclubs
Club Brava
Fairmont El San Juan Hotel, Isla Verde
This is where you go if you want a DJ blasting dance music and a mass of people moving as one. If this is your scene, get dressed up and get on the guestlist at Brava.
Industry Club/Bar
San Juan
If you're looking for house and techno with some perreo and Latin trap in the mix (you're in Puerto Rico, after all) then hit up Industry Club/Bar at Calle Loíza. And for the Latin Lovers, there's Wednesday night salsa.
EPIC
San Juan
Epic is your first choice for electronic, house, and dance music. Every week there is a new DJ line up and monthly sponsored events making it a guaranteed party.
Toxic The Club (Scandalo)
San Juan 
An LGBTQ club, Toxic, has some of the best drag shows in San Juan! Come for the house and Latin music, stay for the strong drinks and shirtless bartenders.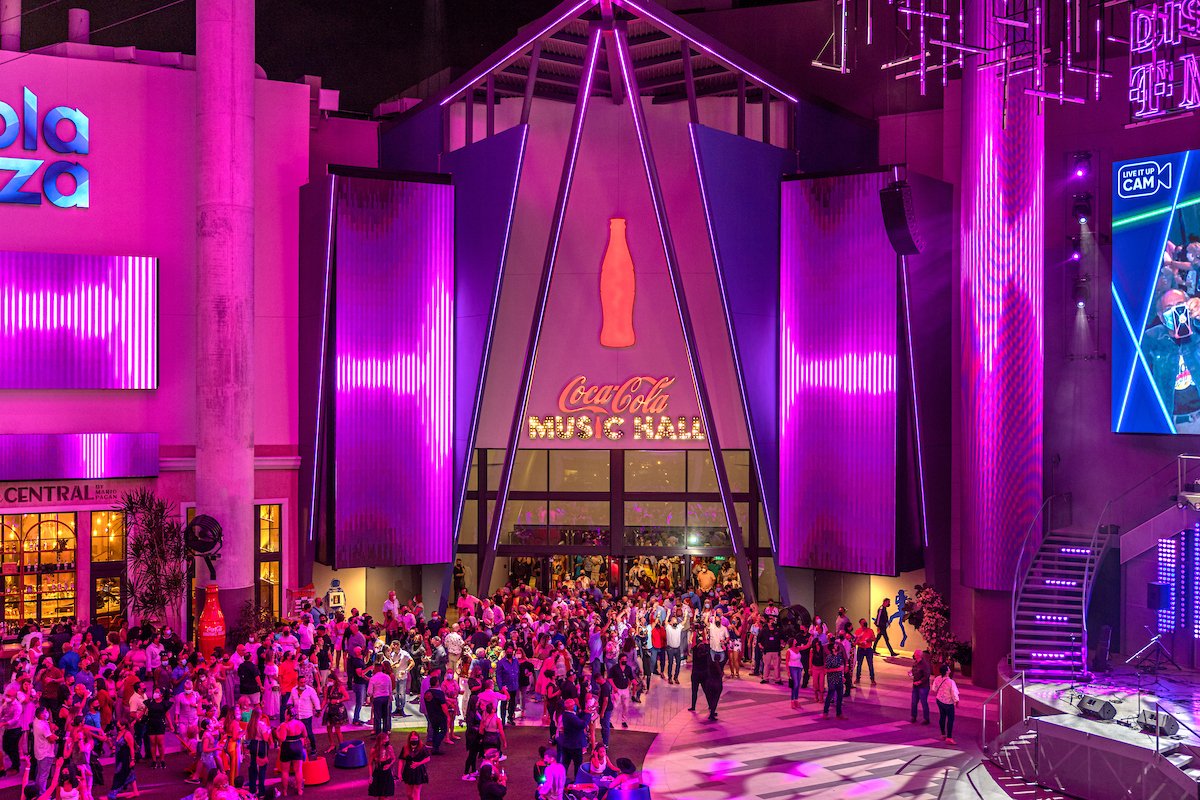 Music Venues
VIVO Beach Club
VIVO Beach Club is a beachfront entertainment complex featuring music venues, a convention center, restaurants and bars, and its own brewery. Day or night it's a unique place to go grab a beer, hit the beach, then catch a show once the sun goes down.
La Respuesta
This independent music venue has nightly shows featuring local bands and DJs, also art exhibits and theatrical performances. The mix at La Respuesta is eclectic, from hip hop, soul, R&B, and dancehall to local indie rock and jazz, so check their social media for what's going on that night.
Club 77
What are you looking for? Club 77 probably has it: local bands, DJs, drag shows, rock, punk, hip-hop, performance art... Check their social media to find out what's happening tonight.
Handlebar
Handlebar is a motorcycle bar for hard rock fans. Classic rock cover bands play regularly as well as local indie bands. The drinks are strong, and the music is loud.
Chico Cabaret
Chico Cabaret used to be a speakeasy in the 1960's, but now, the lounge at Fairmont El San Juan Hotel gives emphasis to live entertainment featuring DJs, musicians and singers, and comedy.
Coca-Cola Music Hall
The Coca-Cola Music Hall is a state-of-the-art concert facility located in Distrito T-Mobile at the Convention Center. Aside from accommodating up to 5,000 attendees, it also has a VIP-only mezzanine, a large dance floor, and full-service bars conveniently placed around the venue. Check the schedule for upcoming shows. Grab a pre- or post-show cocktail at one of the many bars or restaurants also located on-site.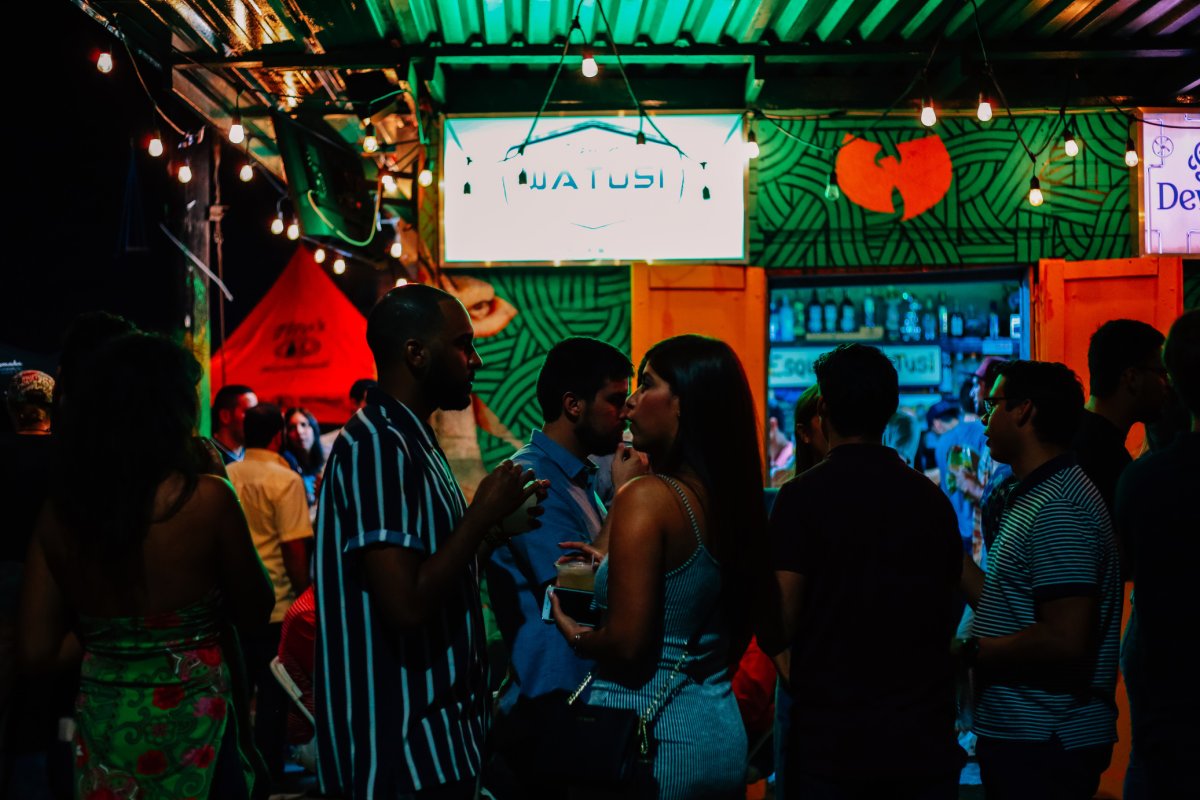 Local Scene
La Placita de Santurce
For some dirty dancing head to La Placita where you'll find a plethora of bars and restaurants surrounding what during the day is a farmer's market but after sundown becomes the heart of Santurce's nightlife. Some popular venues include Aguardiente, Garabatos, Bar El Rubí, or just follow the sound of live music playing on the plaza.
Every night there's something different going on at El Local: karaoke, movie screenings, DJ sets, live bands, late night after parties...
Fried food, cheap drinks, urban art, and plena music on Thursdays. Even the late Anthony Bourdain hung out at Watusi the last time he visited Puerto Rico.
Río Piedras
This has been a favorite hangout for University of Puerto Rico students since 1979. El Boricua attracts a mixed crowd, though, thanks to the live music including salsa, jazz, DJs, and more.   
View Places Mentioned on a Map
Discover Puerto Rico's E-Newsletter
Paradise for Your Inbox
Get travel inspiration, news, tips and more delivered monthly.