Experience San Juan, Puerto Rico's capital and center of history and culture.
What was once the crown jewel of the Spanish Empire is now the Island's historic and cultural center, as well as the most popular launching point for Puerto Rico vacations. Founded in 1521, San Juan is the oldest European-founded city in the Americas, but is home to much more than just history.
Only 15 minutes from Luis Muñoz Marín International Airport (SJU), San Juan blends elements of the Old World (cobblestone streets and colonial architecture) with modern urban life (craft cocktails, contemporary dining, amazing shopping, and vibrant nightlife). Immerse yourself in the culture and explore the wealth of art, food, adventure, and beauty that is waiting to be discovered.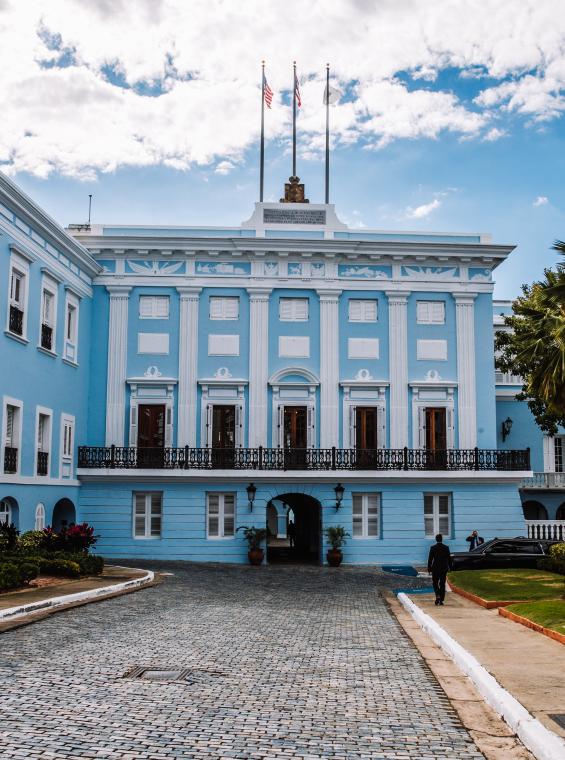 Historical Landmarks
The Old World comes alive at fortresses like El Morro and San Cristóbal. These impressive citadels, part of the San Juan National Historic Site, are two of the largest fortifications built by the Spaniards in the Caribbean during the 16th century. Other important landmarks include Museo Casa Blanca (the one-time residence of the family of Juan Ponce de León, built in 1521), the San Juan Cathedral, the Santa María Magdalena de Pazzis Cemetery, and the Museo de las Américas.
Shopping
Many local designers and artists have shops and boutiques in Condado, where you can browse stores like Mademoiselle, featuring European brands; Nono Maldonado, one of Puerto Rico's premier designers; and 1054 Ashford Avenue, featuring some of the world's top luxury brands. You'll also find some of the biggest shopping malls and outlets in the Caribbean, carrying big name brands from around the world.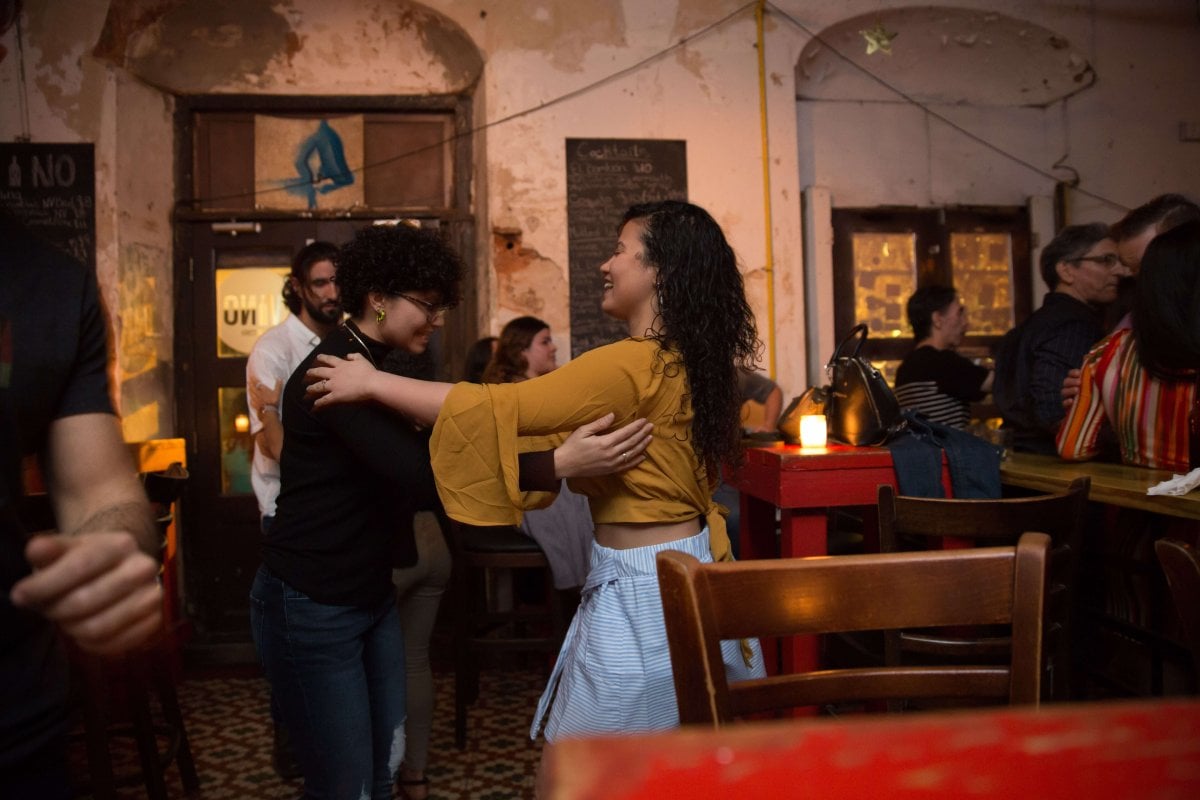 Nightlife
Old San Juan's vibrant nightlife is waiting at spots like La Factoría, one of the top 50 bars in the world; La Taberna Lúpulo, pioneers in Puerto Rican micro-brewing; or Los Tres Cuernos, where you can take a chichaíto shot in many flavors. Puerto Rico is the home of the piña colada, and since there are competing claims about whether it was invented at Barrachina or the Caribe Hilton, you should try both.
In Santurce, Calle Loíza is a street known for its great bar-hopping. Make sure to stop at Piso Viejo to check out their live bands and salsa classes, and El Tap to try their 15 local beers on tap. Also, don't miss La Placita de Santurce, the area's famous market known for its live music and great dancing, where you can join the party in the bars or on the street.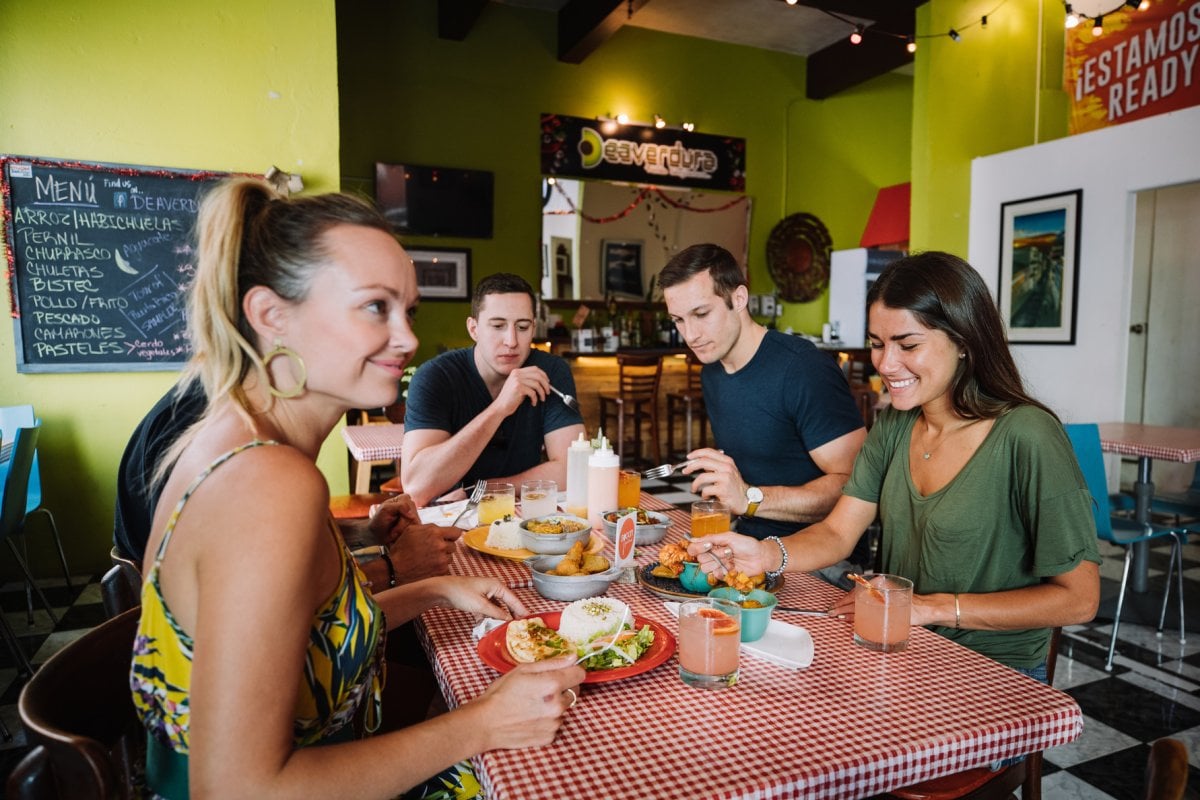 Dining
The gastronomic options in San Juan are endless — from traditional locations like Hecho en Casa and Princesa Gastrobar (try the mofongo) to more eclectic restaurants like Casa Cortés ChocoBar, with unexpected ways to mix chocolate into every dish. Throughout the city you'll find exceptional chef-driven dining experiences, humble-but-delicious local spots specializing in traditional Puerto Rican dishes, and adventurous eateries fusing Caribbean and global flavors in exciting ways.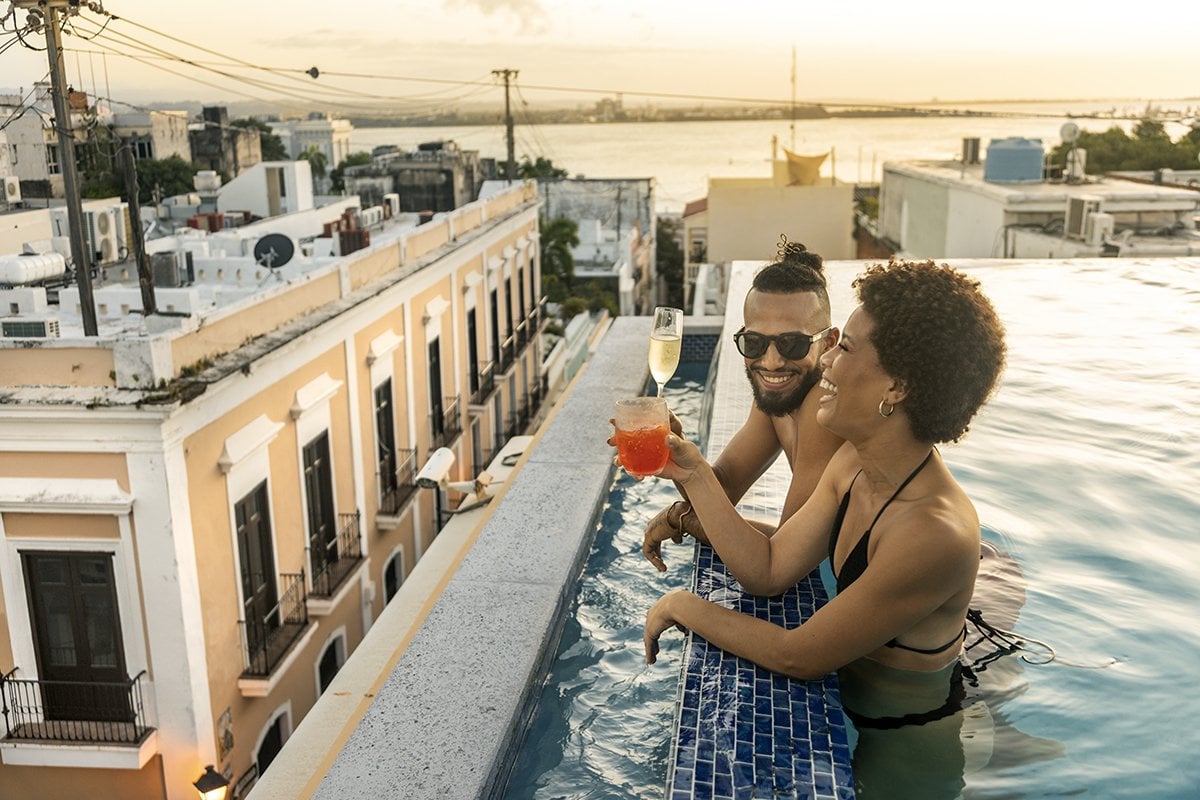 Where to Stay
San Juan's hotels and resorts offer a variety of experiences and price points. Hotel El Convento is a 17th-century convent that has been converted into a modern luxury hotel. The Decanter is a contemporary, pet-friendly hotel with a whimsical twist. Others, like CasaBlanca Hotel, Gallery Inn, and Sheraton Old San Juan provide plenty of comfort and charm. For lavish beachfront accommodations, Condado Vanderbilt is a full-service resort that has been recognized as one of the best resorts in the Caribbean.
Beyond the numerous hotel options throughout the city, you'll also find alternative lodging such as vacation rentals hosted by providers like Airbnb and HomeAway, among others.
Discover Puerto Rico's E-Newsletter
Paradise for Your Inbox
Get travel inspiration, news, tips and more delivered monthly.