"The Sultaness of the West" is the unofficial capital of Puerto Rico's west coast.
Considered the "capital" of the west coast, Mayagüez is the third largest city in Puerto Rico and is known as La Sultana del Oeste ("The Sultaness of the West,") Ciudad de las Aguas Puras ("City of Pure Waters"), and Ciudad del Mangó ("City of the Mango").
Located in the geographical center of Puerto Rico's west coast, Mayagüez lies between Aguada and Rincón to the north, Cabo Rojo and Hormigueros to the south, and Las Marías and Maricao to the east. The local terrain is quite diverse and includes coastal plains, marshlands, hills, and mountains, as well as two river valleys carved by the Río Yagüez and the Río Guanajibo.
Driving here from SJU airport takes about 2.5 hours and about 1 hour from Rafael Hernández Airport in Aguadilla.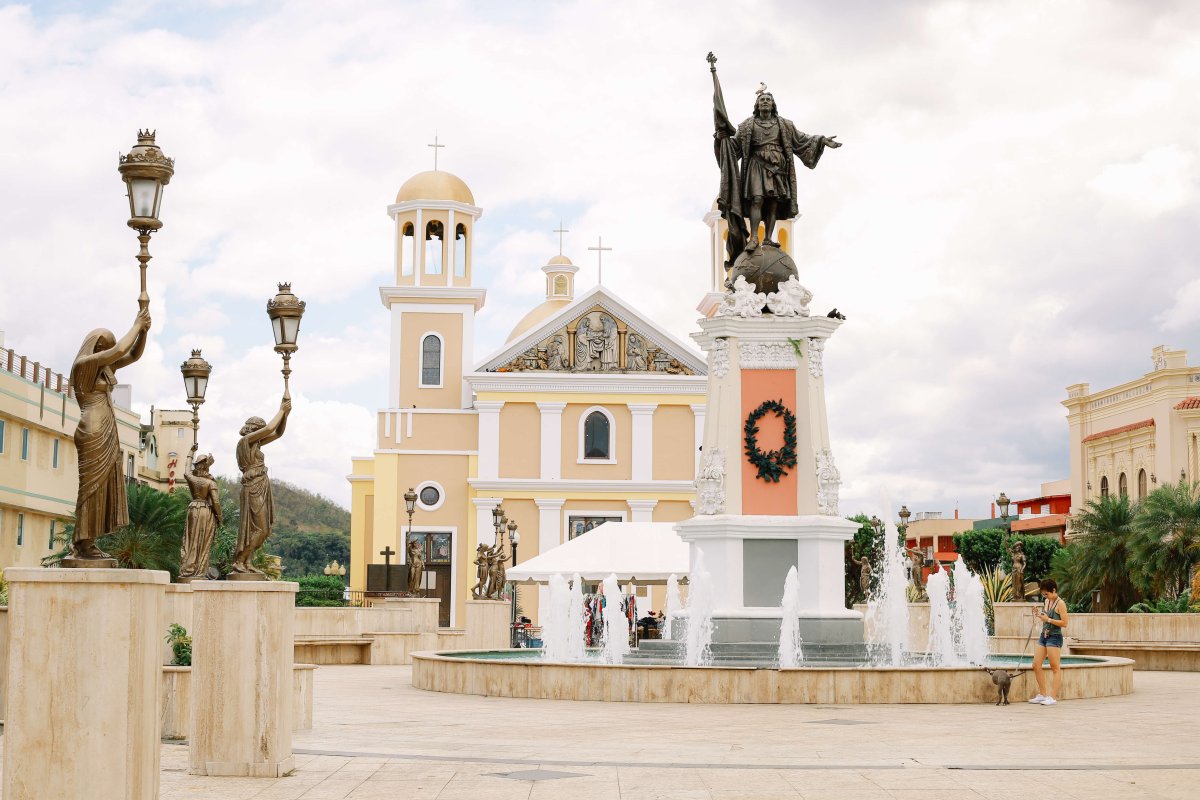 Things to Do
One of Puerto Rico's most elegant plazas is the tree-lined Plaza de Colón, an active hub where many cultural events take place. During Christmas, you'll find lights and festivities, including live music, food, crafts, and activities that take place regularly during the weeks leading up to the holiday. When visiting during other times of the year, check out the fountain commemorating Christopher Columbus (Cristóbal Colón, in Spanish), as well as the Nuestra Señora de la Candelaria Cathedral.
Another beloved Mayagüez landmark is Teatro Yagüez (Yagüez Theatre). Listed on the U.S. National Register of Historic Places, this beautifully restored theatre is an active performing arts center.
For a day of incredible shopping visit the Mayagüez Mall, the third-largest shopping center in Puerto Rico with one million square feet of retail space. Many of the stores are similar to ones you'd find elsewhere in the states — such as Old Navy, Marshalls, and JC Penney — as well as a variety of dining options.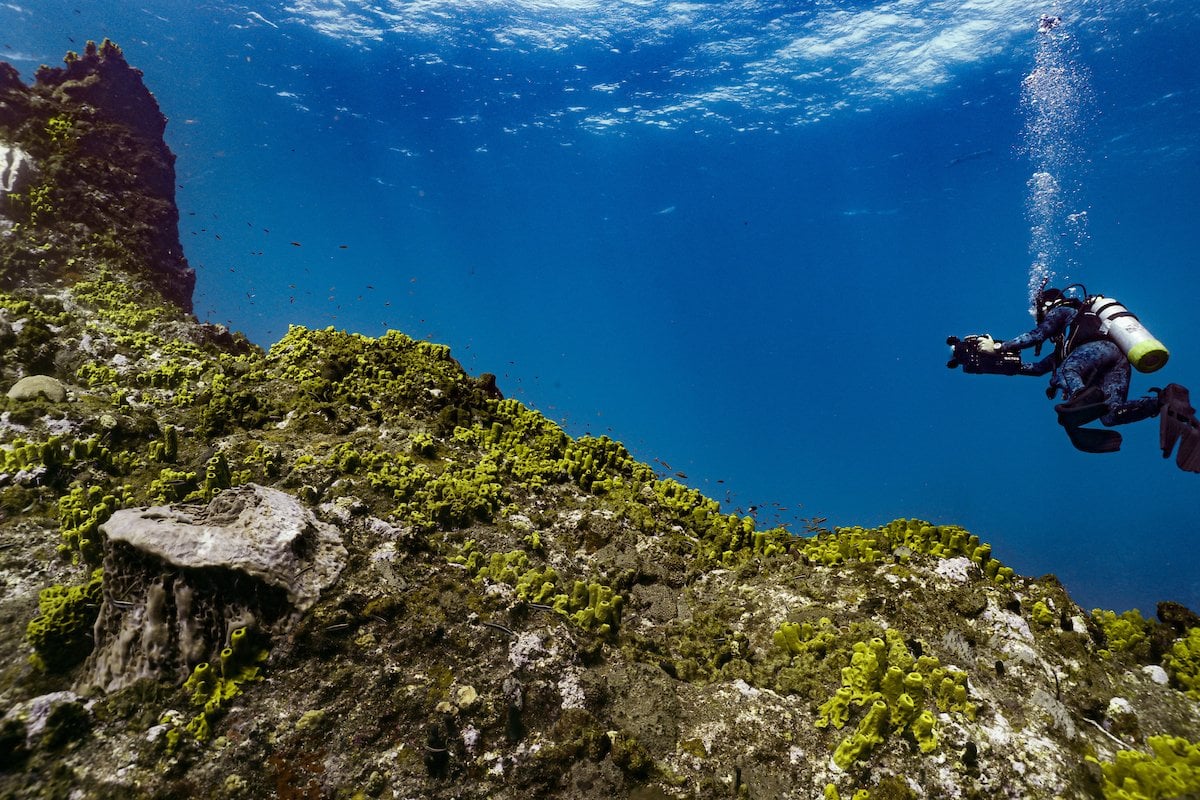 Spectacular Scuba Diving
Mayagüez is also an excellent launching point to experience some of Puerto Rico's best scuba diving locations, one of which is Isla de Mona, an uninhabited, 13,500-acre island about 45 miles off the coast (about a 6-hour boat ride). Here you'll experience clear, blue waters, brightly colored coral reefs, abundant sea life, and visibility of up to 150 ft. This trip is recommended for experienced divers, and trips of two to three days are recommended. Permits are required to camp on the island and can be obtained through the Departmento de Recursos Naturales y Ambientales (DNRA) at 787-999-2200 or by visiting their offices in Mayagüez.
Discover Puerto Rico's E-Newsletter
Paradise for Your Inbox
Get travel inspiration, news, tips and more delivered monthly.