Get the family and some friends together for a day trip to the lechoneras of Guavate.
Every weekend, the mountain town of Cayey receives droves of visitors, both locals and tourists, that come to enjoy traditional food, live music and dancing, and a party atmosphere in an area known as Guavate. Drive along Route 184 up the mountain where you'll find lechonera after lechonera serving slow-roasted whole pork (also chicken), heaping portions of rice and pigeon peas, yuca al mojo, mofongo, and other traditional Puerto Rican dishes. The lechón asado was declared a Puerto Rican gastronomic heritage. 
Most people will have a cold beer or tropical drink in hand, ready for when the music starts and the beat takes over. Here's what you need to know before taking a ride on the "pork highway."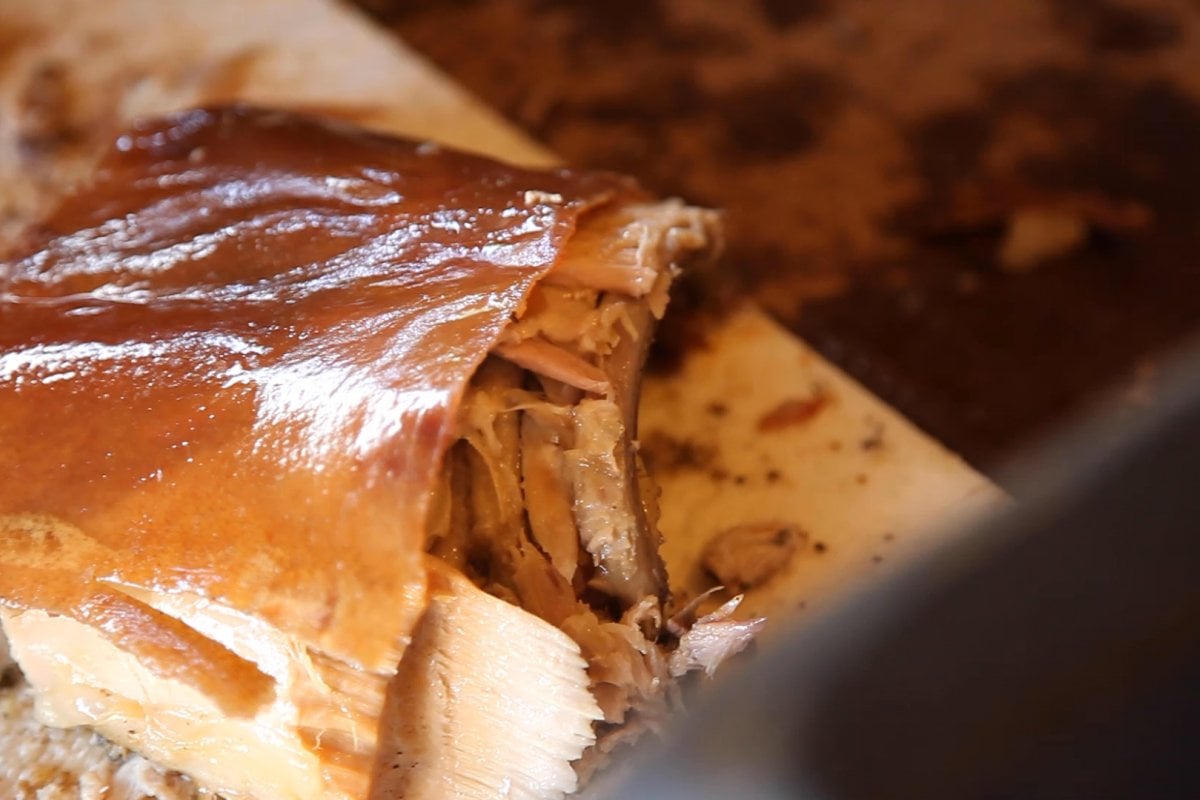 What is Lechón?
Lechón means roasted whole pork, which is cooked for hours over hot coals or an open flame, allowing the skin to get crispy while the meat remains tender and juicy. This is a dish you can typically only get in the countryside of Puerto Rico and it becomes more prevalent during the holiday season.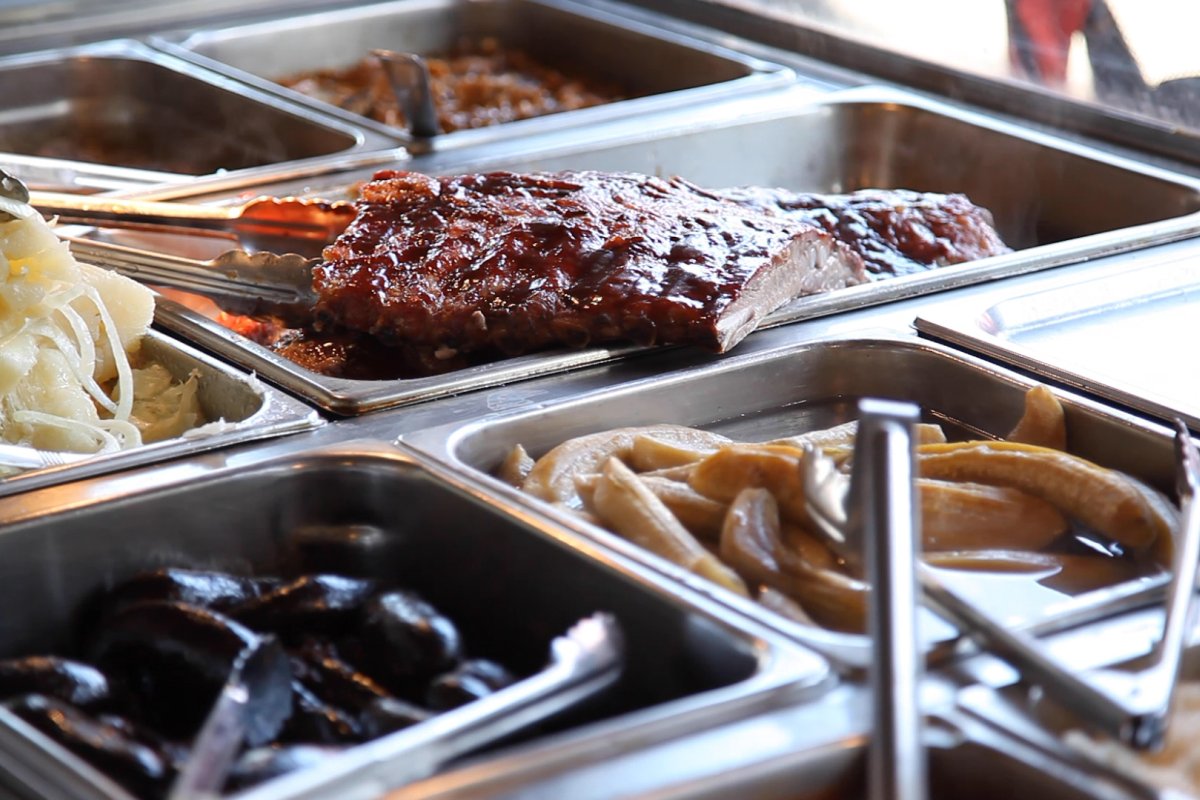 How to Order at a Lechonera
Lechoneras are restaurants that serve lechón and most have a cafeteria-style setup. When you arrive, you get in line and order right at the counter, either individual portions which include pork or chicken and two sides (called a combinación) or you can order pork by the pound, chicken by the quarter, and sides by containers (small or large). The pork is laid out on a cutting board behind the counter and chopped into pieces with a machete. Sides are steaming in hot trays with classics like rice and beans, tostones, sweet plantains, mofongo, and rice and pigeon peas, as well as less common yuca al mojo (cassava with onions, olive oil, and vinegar), boiled sweet potatoes, and guineítos (boiled savory banana). The adventurous eater will also want to try the cuajito (stewed pig stomach), morcilla (blood sausage), and longaniza (spicy sausage).
For those who don't eat pork, the chicken is a great option since it's seasoned and prepared similarly to the pork giving it a great flavor. If you're a vegetarian then the root vegetables and plantains are your best bet since most of the rice dishes and the beans will probably contain pieces of pork or ham hock as part of their seasoning.
Explore more traditional Puerto Rican cuisine
Lechonera Like a Local
Once you have your food, head to the nearest communal table (though some restaurants have regular round tables as well) and start divvying up the feast. Usually, the bar will be separate from the food station so if the place is crowded (and the good ones always are) then be strategic and have one part of the group in charge of ordering food and the other getting drinks.
After your meal, you can get in on the dancing if there's a live band playing or take a walk around the roadside stands to see if any souvenirs catch your eye.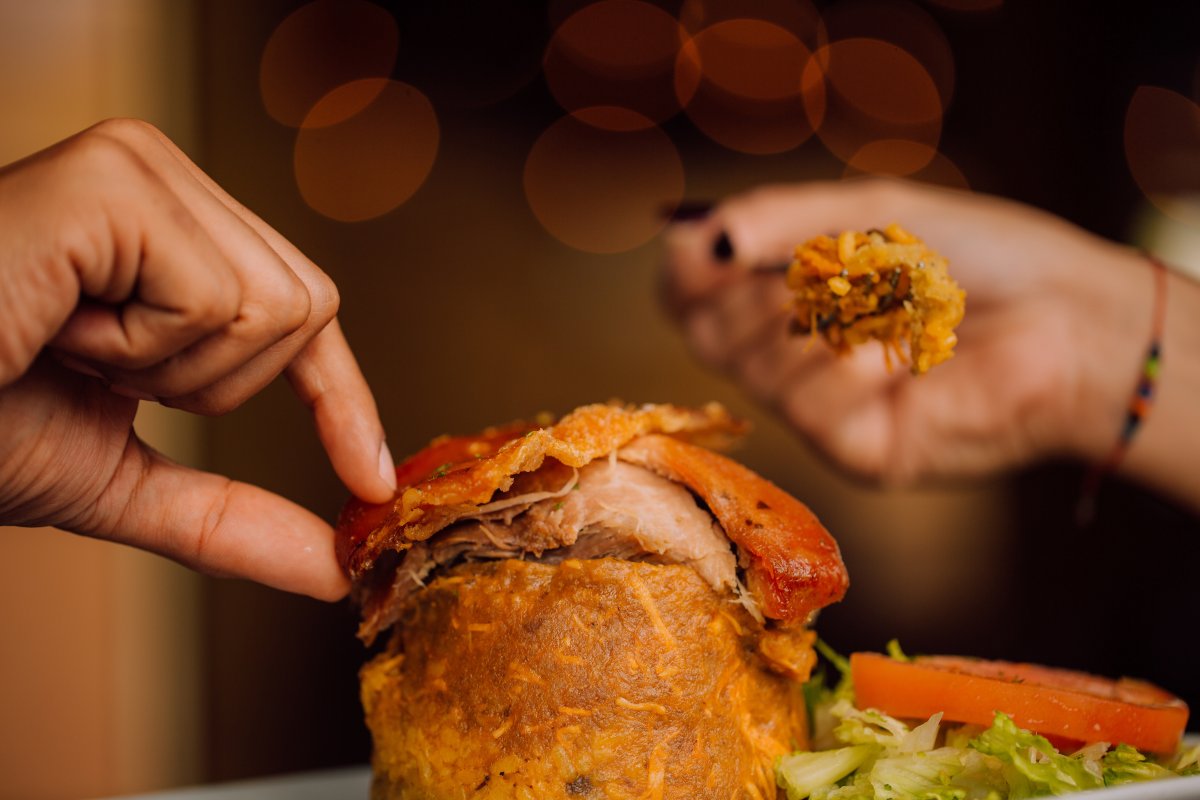 Explore Guavate
To make the most of your day in Guavate, try to arrive before noon, especially on weekends because in the afternoon the traffic going up Guavate becomes gridlocked. The first lechonera you'll come across when you get off the highway is Lechonera Los Amigos and next door is Café Prieto, a charming coffee shop with a roofed terrace overlooking a stream.
Head up the mountain and you'll immediately come across numerous other lechoneras like El Mojito, Doctor Lechón, El Rancho Original, Lechonera Los Pinos, El Rancho Nuevo, and many more. The higher up the mountain, the more likely the restaurant will have a view of the Carite State Forest (El Rancho Original and Los Pinos both do).
Which is the best? Depends on who you ask since every local has their particular favorite. Some people treat this road trip like a chinchorreo (bar hop) and sample a little bit of whatever looks good at different places. While the weekends tend to be more lively (and crowded) since most of the live bands play on Saturdays and Sundays, it's possible to have a great meal during the week since the more popular lechoneras are open seven days a week.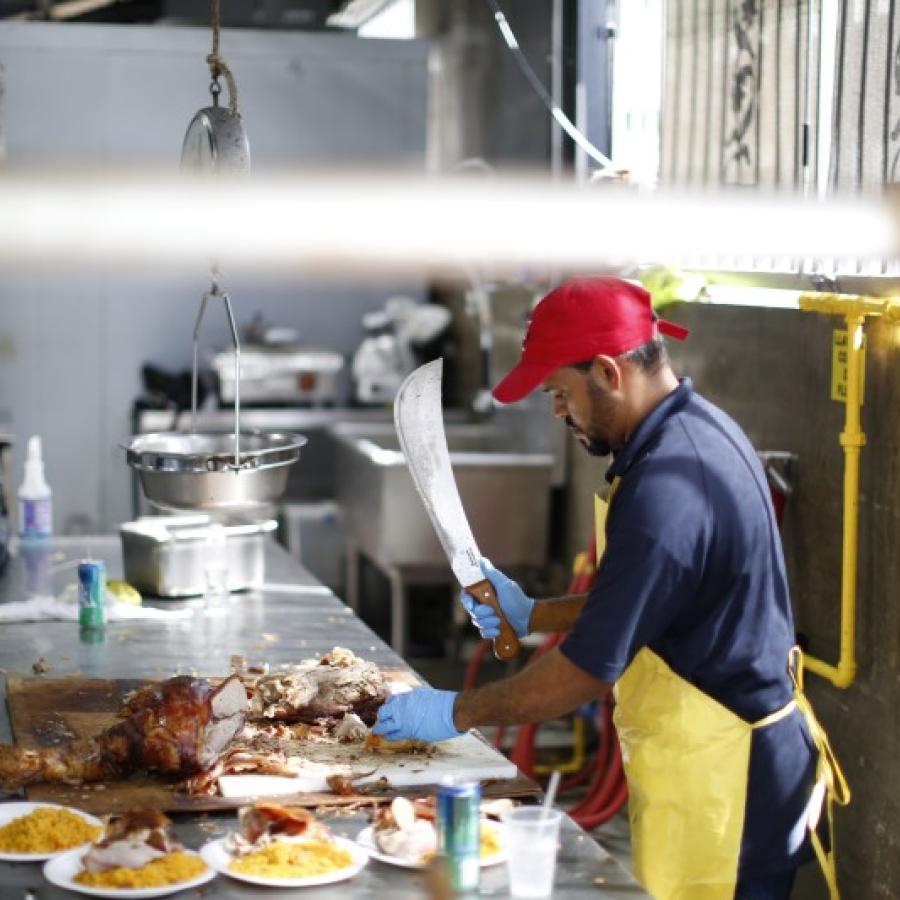 More Rutas del Lechón in Puerto Rico
Did you know Puerto Rican has three rutas del lechón? While Guavate is the most popular "pork highway" on the Island, the towns of Naranjito and Trujillo Alto are also known for their wide array of lechoneras, each of which offers its own unique take on this quintessential Puerto Rican culinary experience.
Discover Puerto Rico's E-Newsletter
Paradise for Your Inbox
Get travel inspiration, news, tips and more delivered monthly.