In Orocovis, the local delicacy is the longaniza, a sausage similar to Spanish chorizo.
There you'll find the "longaniza route," a collection of more than 15 restaurants and chinchorros (roadside kiosks) that dish up variations of the star ingredient, accompanied by tostones, arroz con habichuelas, mofongo, and other staple sides.
La Sombra is the most iconic restaurant on la Ruta de la Longaniza, and in addition to serving a variety of sausage-based dishes, they sell the sausage raw to-go. Los Naranjos, Cafetín Los Amigos, La Cobacha Criolla, Vagoneando, and many more also serve their takes on longaniza and Puerto Rican criollo (creole) food.
Whether you're going to Orocovis in search of longaniza or other great local dishes, here are some of the restaurants you should try: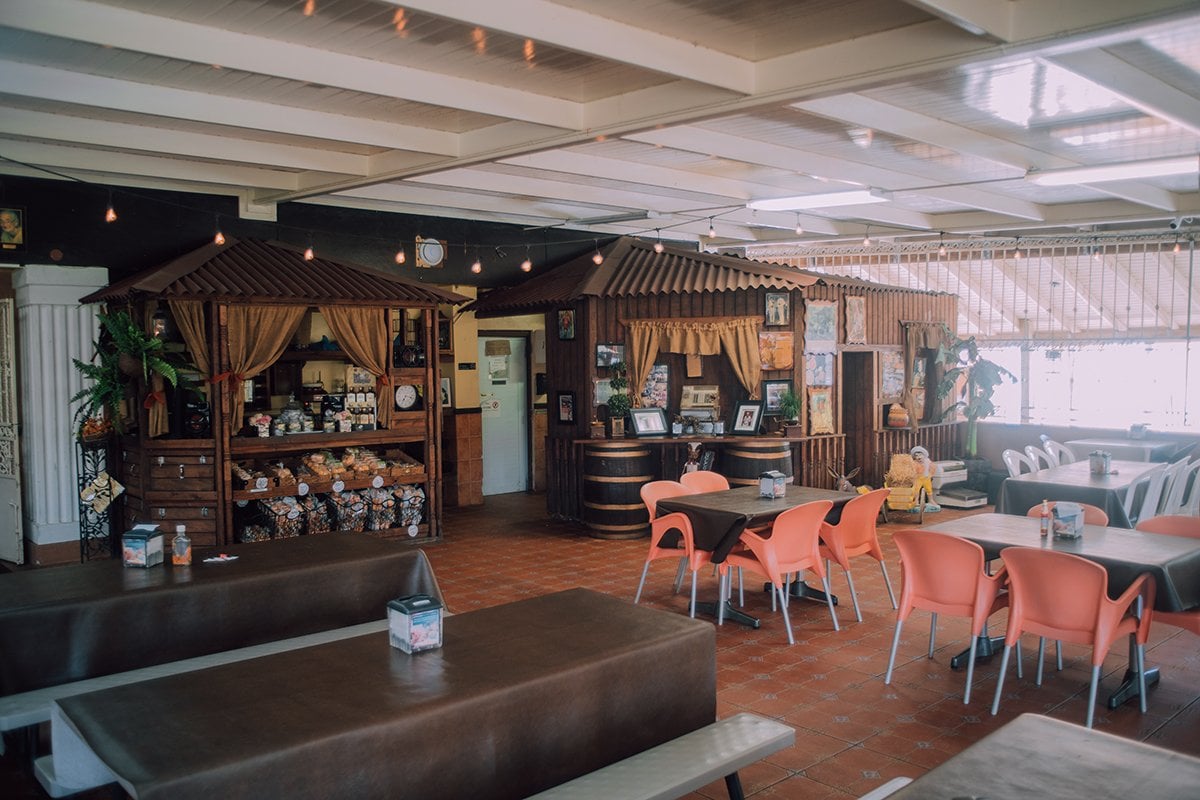 Restaurante La Sombra
Restaurante La Sombra is the undisputed king of Puerto Rican longaniza in all its forms: stuffed with chicken, pork, fish, or mixed, and paired with stewed rice and beans, tasty mofongo, or tostones. The restaurant also boasts beautiful mountain views, and prepares homemade desserts that make the perfect finale to a delicious meal. La Sombra is very popular with locals and tourists alike, so it can be busy on weekends; if possible, try to schedule your visit on a weekday, but if you do go on a weekend, just be patient — it's worth the wait.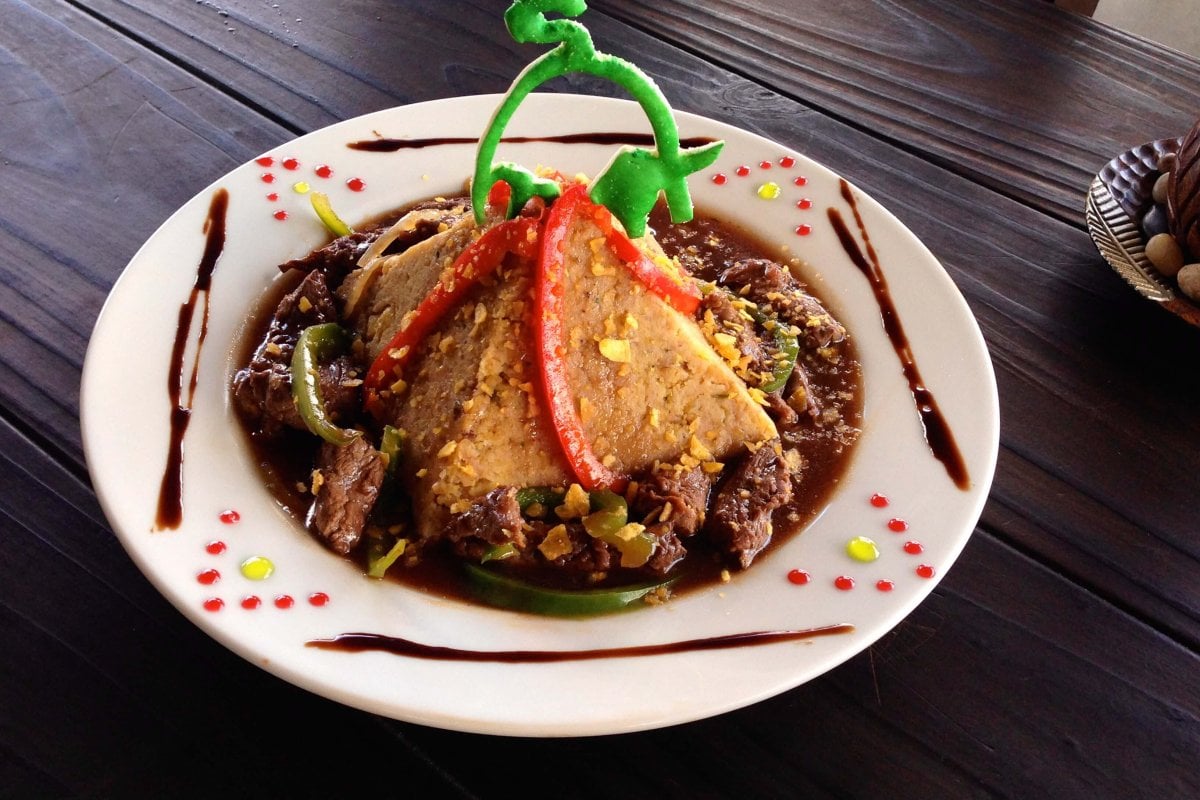 Restaurante Toro Verde
Restaurante Toro Verde is located inside Toro Verde Nature Adventure Park, and is a popular place to fuel up before or after a zipline ride. The menu, which highlights national dishes, pastas, vegetarian items and a range of soups, salads and picadera (tapas), gets an enthusiastic thumbs up from visitors. But perhaps the biggest draw is the outdoor terrace, which offers spectacular views of the mountains. While you dine, you can watch daring souls being launched from The Monster, the longest zipline in the Americas and the park's main attraction.
Las Cabañas Doña Juana
This affordable, family-friendly eatery has been around for more than 30 years. Las Cabañas Doña Juana serves dishes like the charcoal-grilled ribs, pork, rice and beans, root vegetables, and tostones are what keep the customers coming back. You'll also find a variety of fritters, including an outstanding alcapurria.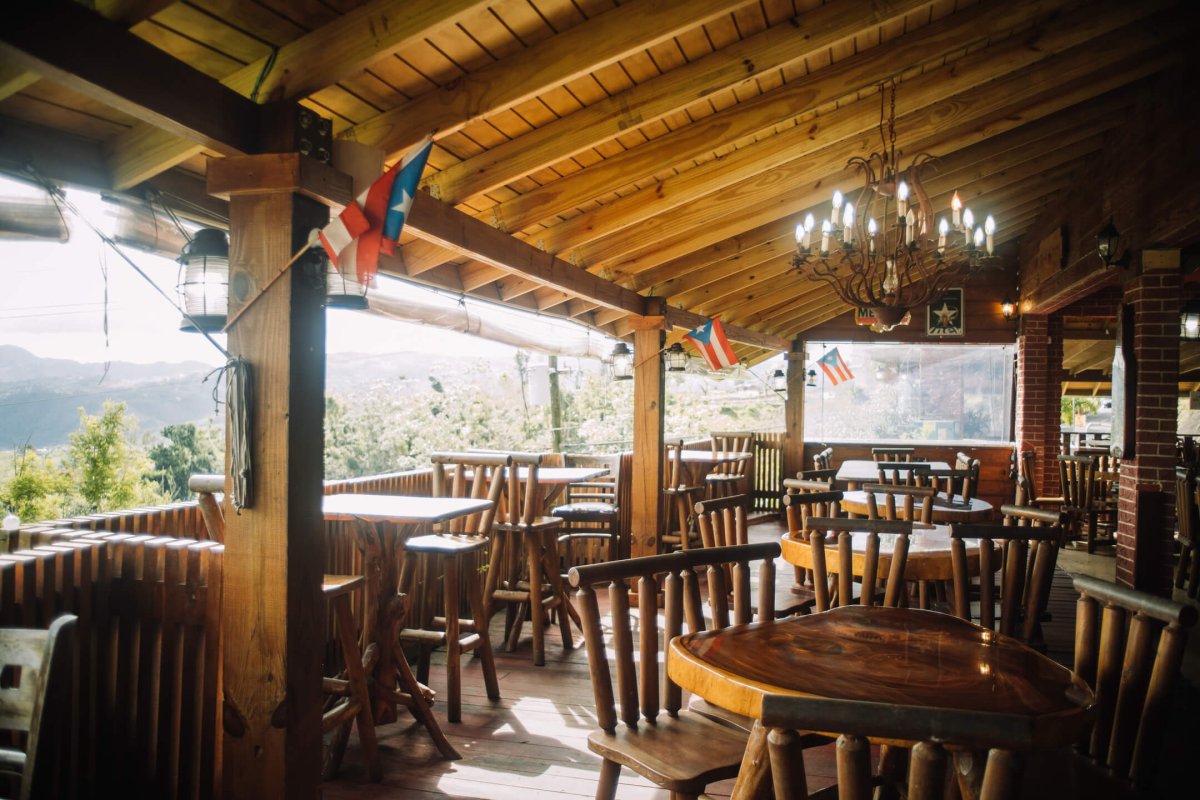 Roka Dura Wine and Grill
This quaint wooden restaurant sits at the top of a hill, very close to Toro Verde Nature Adventure Park. It is known for its sizzling churrasco, mojitos prepared with natural juices, and savory mofongos. At Roka Dura Wine and Grill the mountain views are breathtaking, there's a great list of wine and cocktails, and the service is friendly. What more can you ask for?
View Places Mentioned on a Map
Discover Puerto Rico's E-Newsletter
Paradise for Your Inbox
Get travel inspiration, news, tips and more delivered monthly.