A hub of outdoor adventure and natural beauty.
This mountainous municipality, known as the heart of Puerto Rico, is the geographic center of the Island, located amid the Sierra de Cayey mountain range. The area is home to four rivers and two lakes (the result of dams). One of them, Lago de Matrullas, is one of the largest reservoirs on the Island and is used to produce hydroelectricity. It is also popular for sport fishing and water activities such as kayaking. The mountains offer a variety of experiences and adventures for visitors.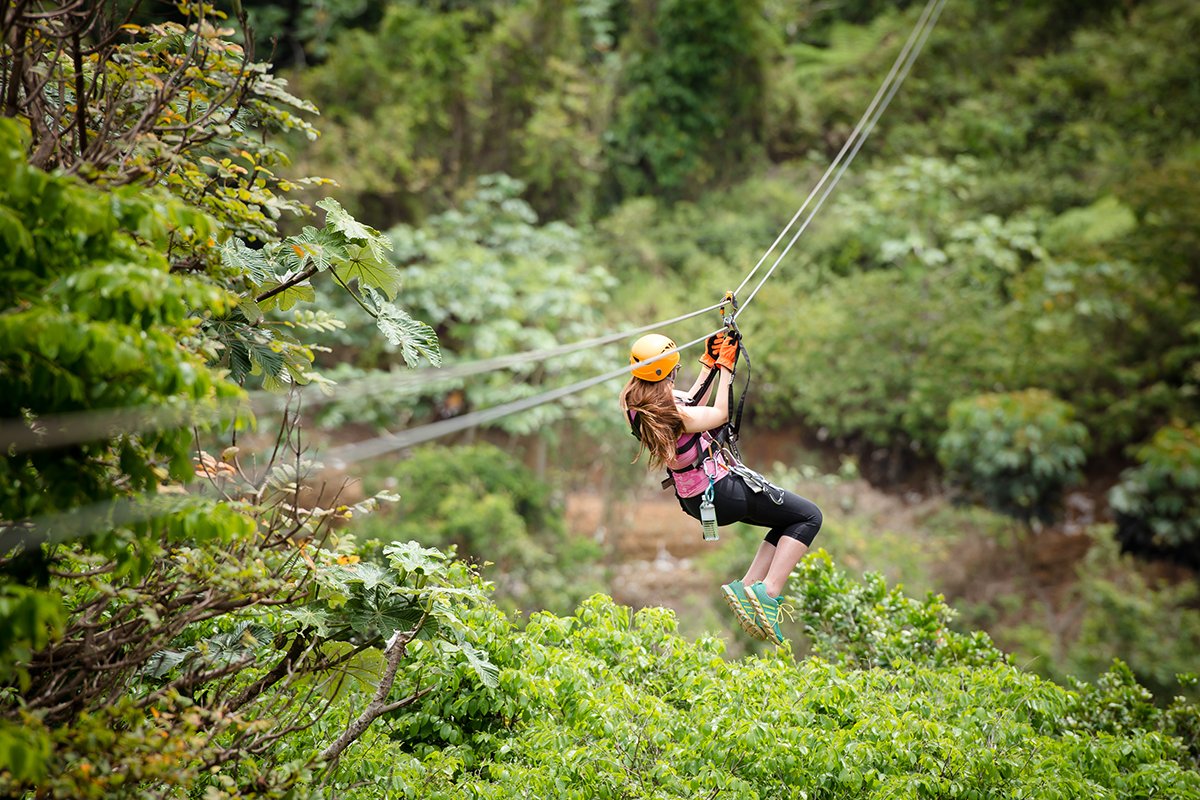 Things to Do in Orocovis
Zipline Adventures
One of the area's most popular attractions is Toro Verde Nature Adventure Park, which includes eight ziplines of varying lengths and degrees of extremity. Here, you'll find the longest zipline in America, The Monster, which is 1.5 miles long and reaches speeds of up to 94 miles per hour! 
The adventure park also has a restaurant with an excellent atmosphere — a nice spot to relax for those who do not wish to participate in bigger adventures. You can sit down to eat and drink on the balcony with a fantastic view of the surrounding mountains and zipline riders.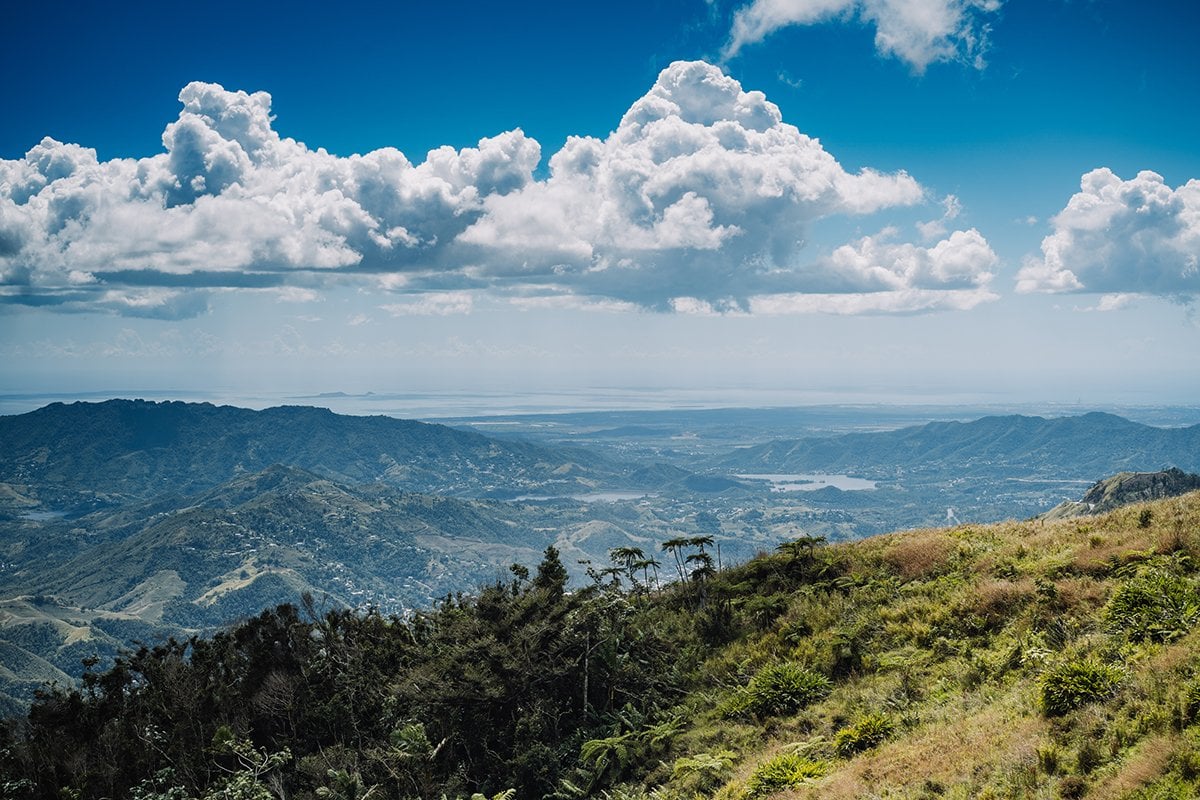 Enjoying Nature
While Orocovis is ideal for adrenaline lovers, it also has attractive offerings for those who enjoy more relaxed activities, including contact with nature, scenic views, and hiking trails. For example, you can visit the trails and camping areas of the Toro Negro State Forest, which extends to the municipalities of Villalba, Ciales, and Jayuya, encompassing a total area of about 3,000 acres.
For a great photo opportunity, stop to admire the popular Doña Juana Waterfall, which is right next to the main road on the local scenic route. It's relatively easy to access and free of charge.
Also, don't miss the Mirador Villalba-Orocovis, a wonderful spot at 4,000 feet above sea level where you can look north to the Atlantic Ocean and south to the Caribbean Sea. There are viewfinders, rest areas, and gazebos for family picnics.
Where to Eat
In the mountains, local cuisine is more focused on meats than seafood, and in Orocovis the focus is on longaniza — a chorizo-like style of sausage that is served at restaurants along la ruta de la longaniza, a gastronomic route that includes 15 restaurants. La Sombra is the most iconic restaurant on the route, and is renowned for its fried chicken, pork, and pavochón sausages in addition to its longaniza.
Other places not to miss include Casa Bavaria in nearby Morovis, which serves both German and criollo (creole) food along with a breathtaking view of the nearby mountains, and Roka Dura Wine and Grill, where you'll find a variety of meat dishes accompanied by mofongo and homemade mojitos. 
Discover Puerto Rico's E-Newsletter
Paradise for Your Inbox
Get travel inspiration, news, tips and more delivered monthly.