If you ask any Puerto Rican, they'll tell you that one of the best ways to explore the Island's beaches, mangroves, and lagoons is to kayak through them.
You'll find kayak rentals and guided trips available at locations around the Island with offerings that range from easy, scenic paddles to unforgettable experiences.
One special destination for kayakers on the Island is La Parguera and its mangroves – a cluster of tiny keys that are best explored with a paddle in hand. You will lose yourself amid the Caribbean's natural beauty.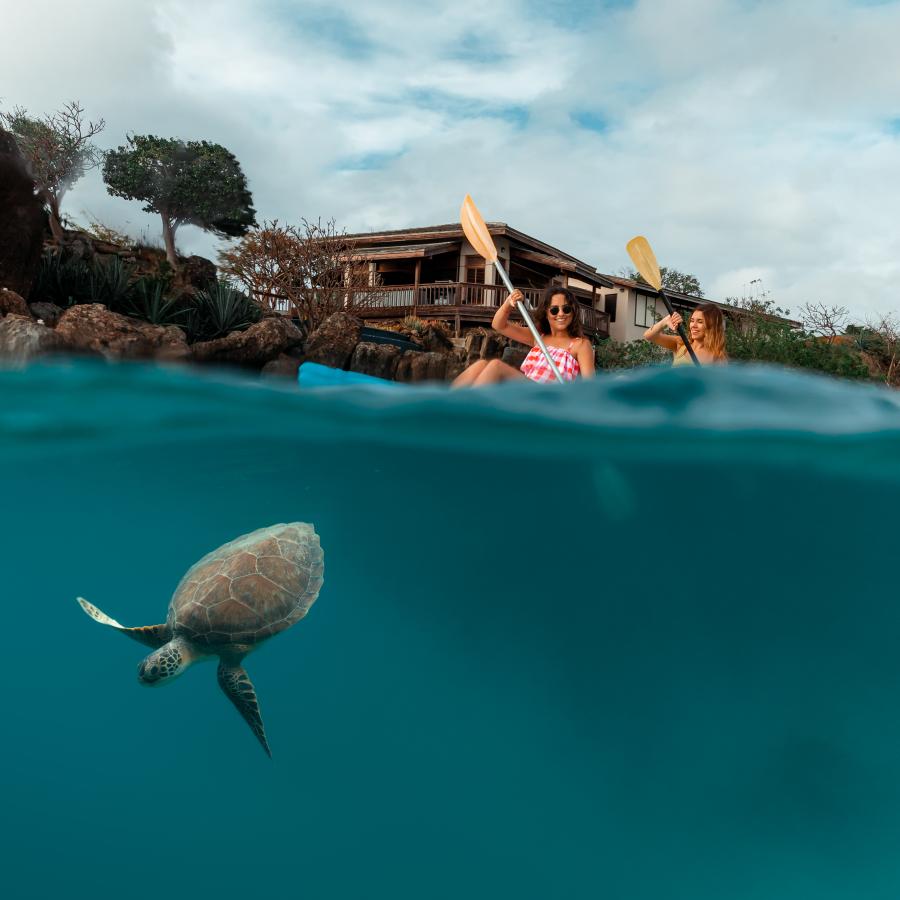 Unique Adventures
One of Puerto Rico's most unique kayaking adventures is only available once the sun goes down. The three bioluminescent bays in Fajardo (the biggest bio bay in Puerto Rico), Vieques, and Lajas are a magical marine habitat: You can cruise through the bays and watch the ocean glow in the dark thanks to particles of bioluminescent plankton. It's unbelievable when you see your oars light up inside the water!
Whether you're on a double kayak with your beach partner or kayaking solo, the peace you'll find floating on top of the Caribbean waters is bound to stay with you long after your vacation is over. Discover Puerto Rico for yourself!
Remember: If you're renting kayaks and going out without a guide, practice safety first. Be mindful of the water conditions, weather, and tides to avoid potential problems that could spoil your fun. And don't forget to put on some sunscreen!
Learn more about Puerto Rico's bioluminescent bays
Discover Puerto Rico's E-Newsletter
Paradise for Your Inbox
Get travel inspiration, news, tips and more delivered monthly.