The stunning island of Vieques, just six miles off the coast, is home to a pristine wildlife refuge, wild horses, and the world's brightest bioluminescent bay.
The biggest of the islands sometimes referred to as the Spanish Virgin Islands, Vieques lies six miles southeast of the Puerto Rico mainland. The Puerto Rican poet Luis Llorens Torres dubbed it la Isla Nena ("Little Girl Island"), alluding to its perception as Puerto Rico's little sister.
Vieques offers breathtaking scenery, unparalleled beauty, unexplored spaces, and laid-back experiences. The trade winds that blow directly over the island also provide a perfectly tropical marine climate with minimal temperature fluctuations.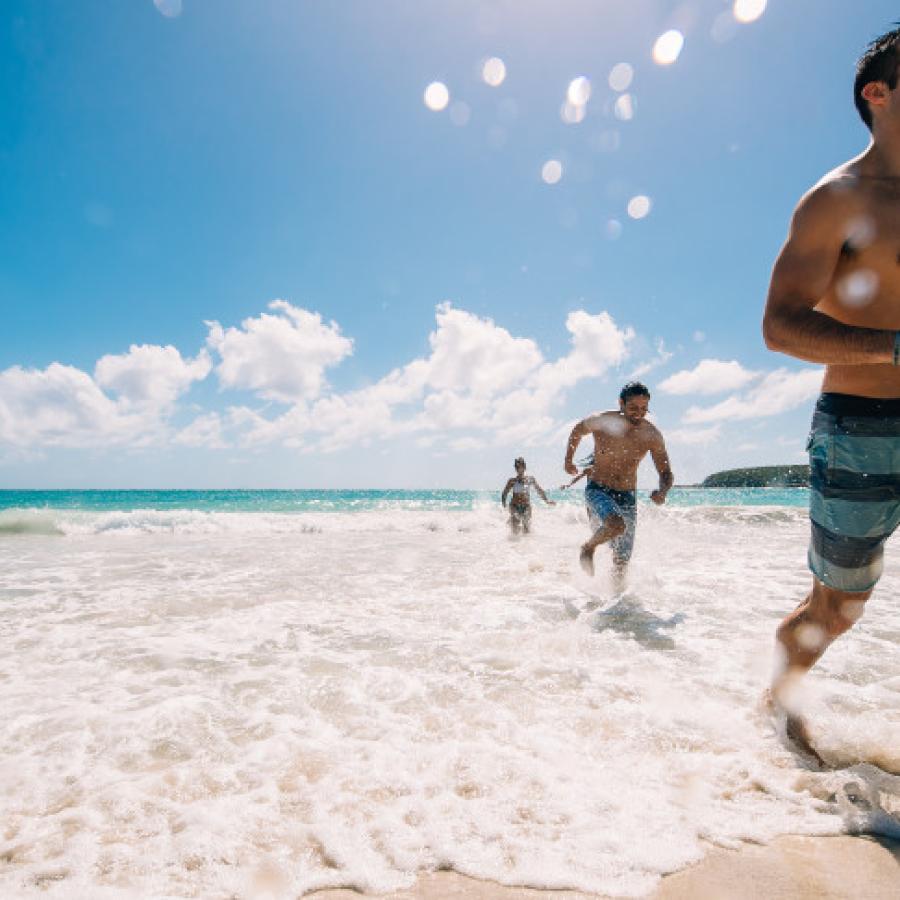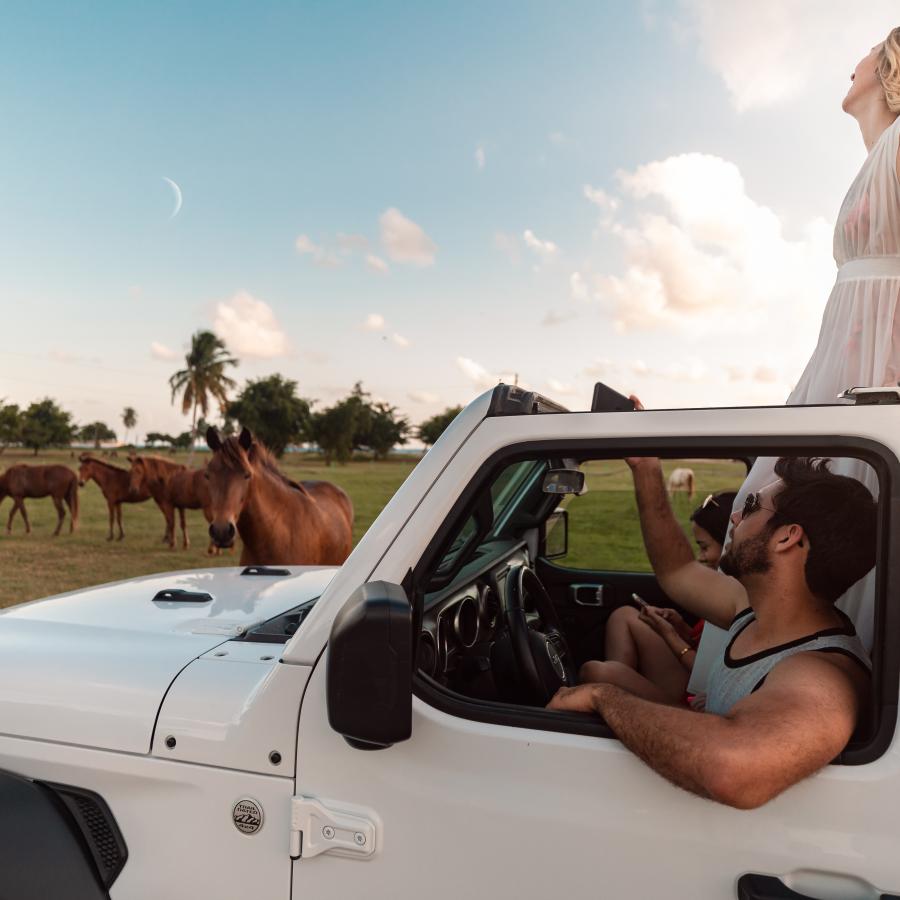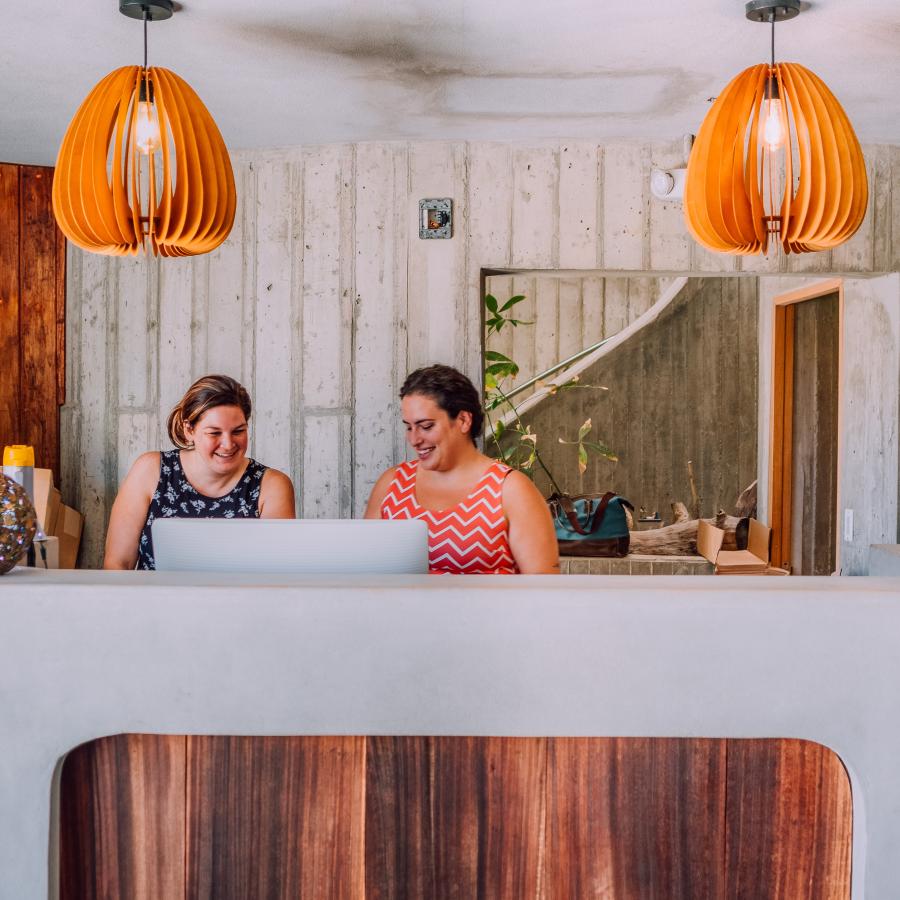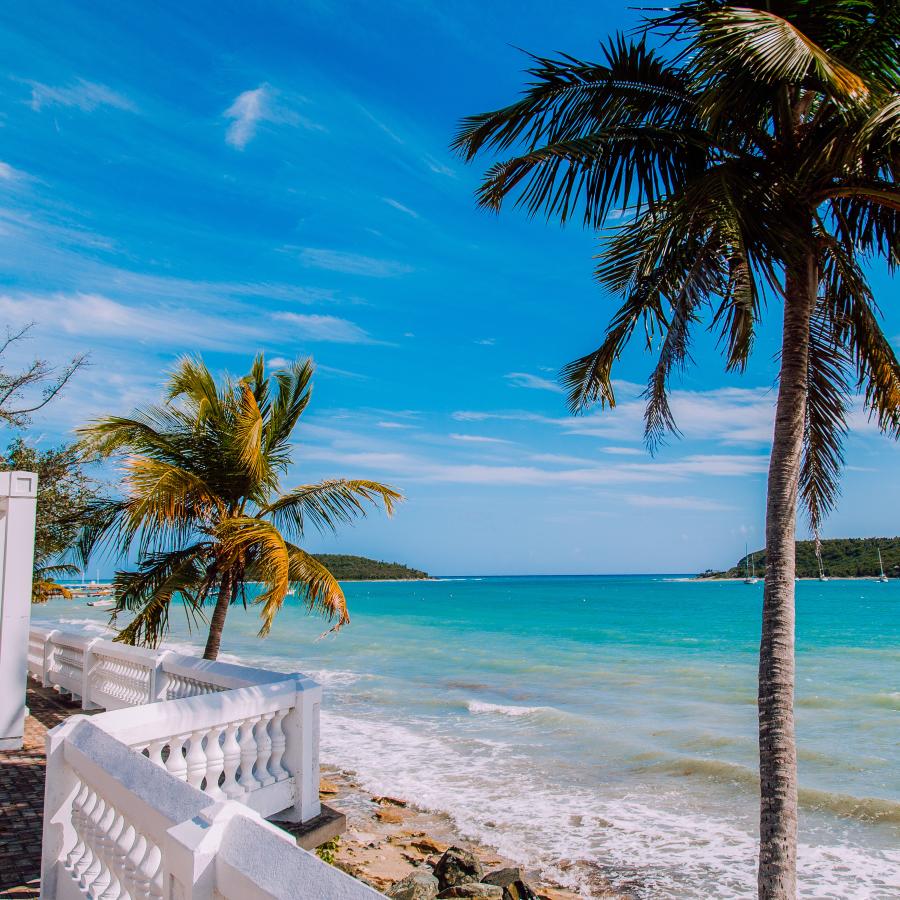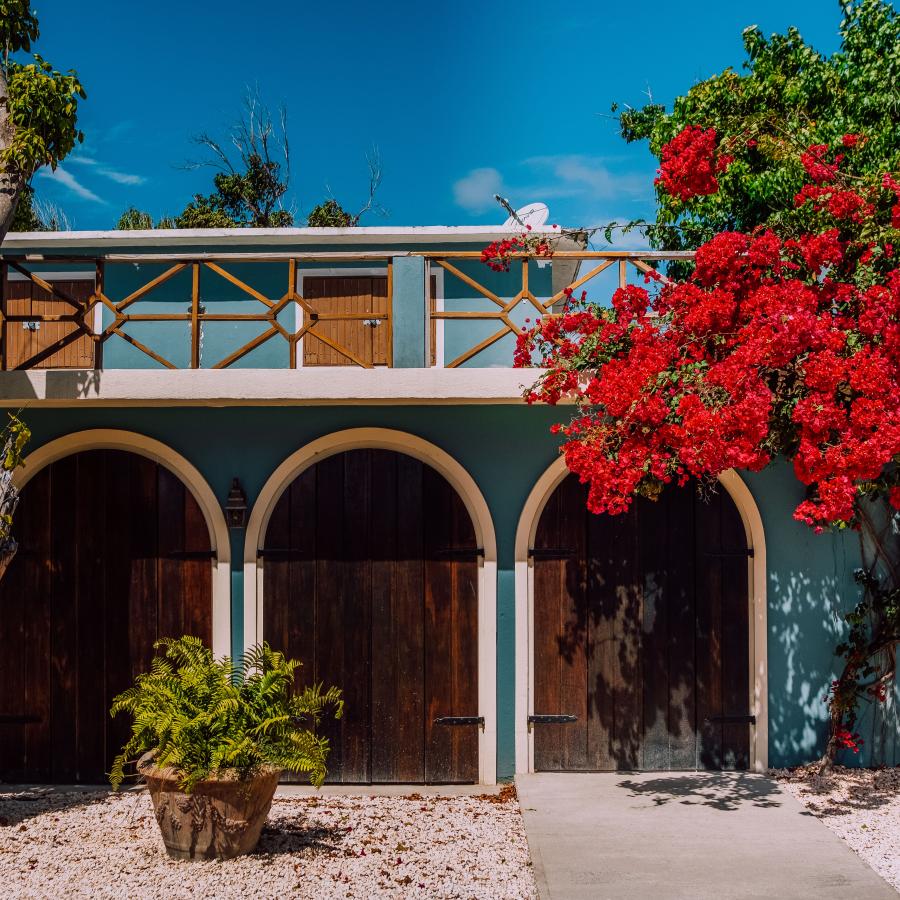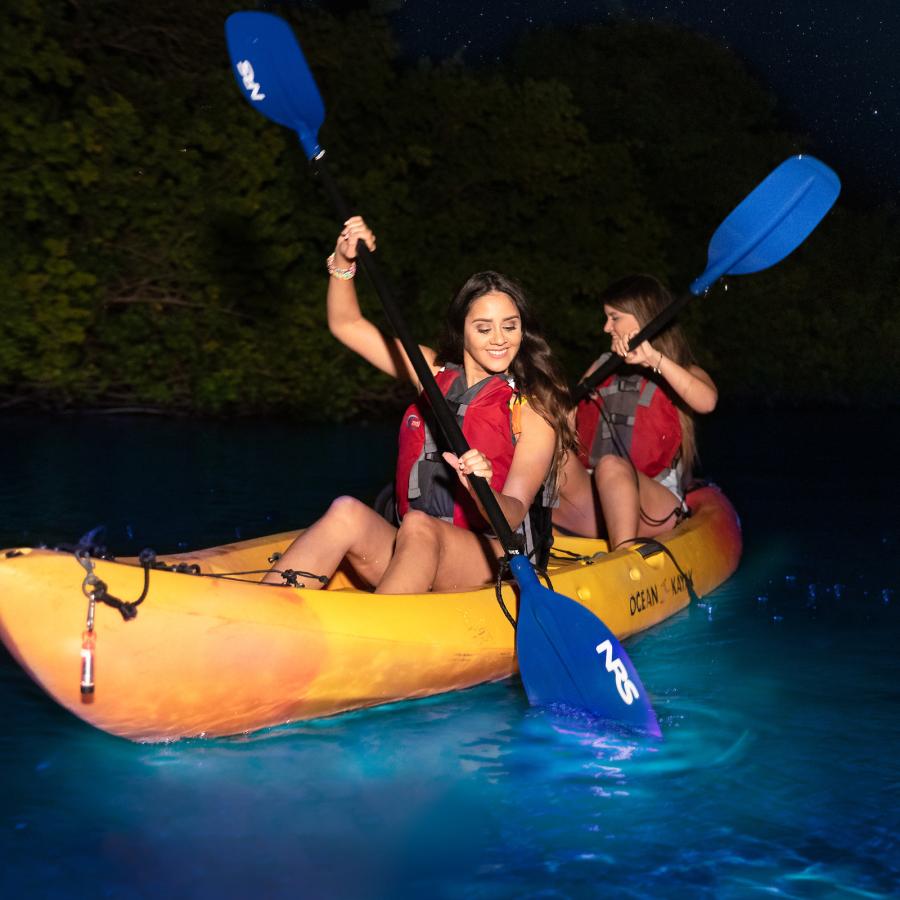 Getting to Vieques
Reaching Vieques can be done by air or sea. The fastest way is to catch a small plane departing from either SJU or Isla Grande airports (tickets range from $60–$90 per trip), and there is also a ferry that departs from the town of Ceiba (for $3-$5 and about 40 minutes from SJU airport).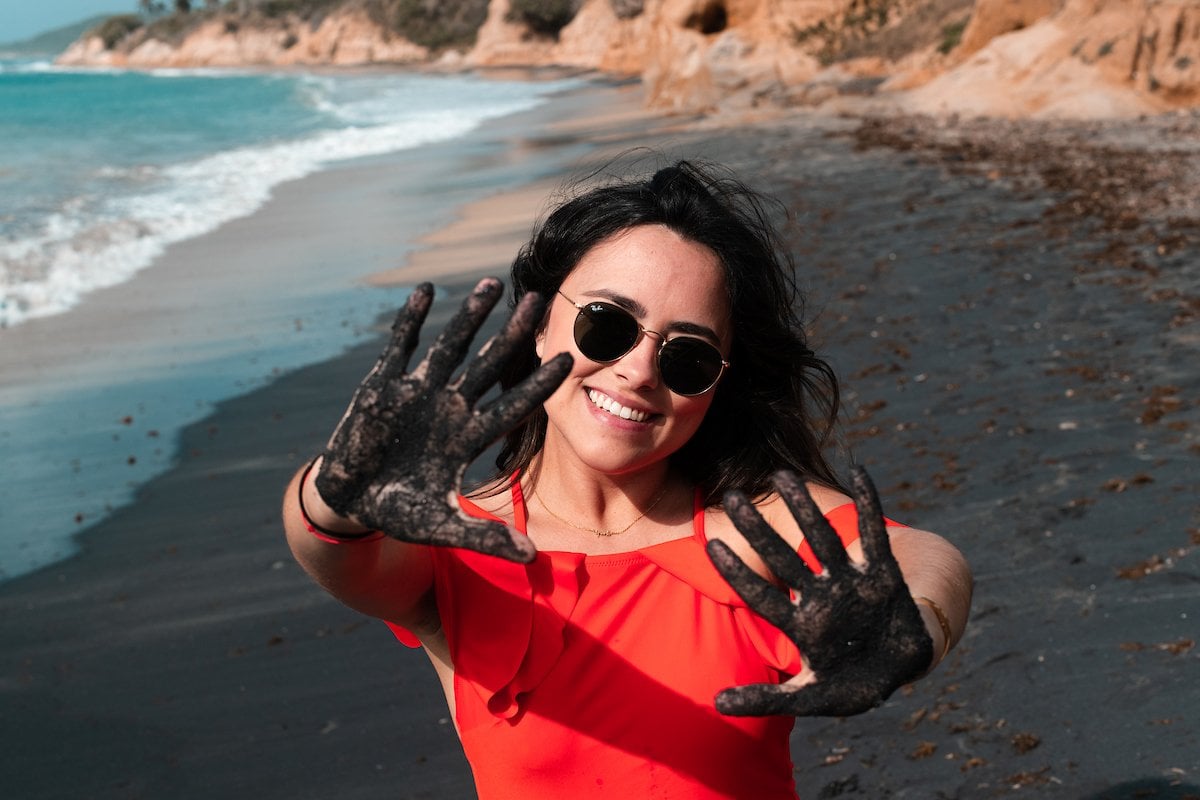 Things to Do
More than 60% of Vieques is covered by the Vieques National Wildlife Refuge, including bays, mangrove forests, salt flats, and trails, which makes it a popular spot for hiking, horseback riding, diving, sailing, and more. The refuge also encompasses some of the most astonishing beaches in Puerto Rico, like Sun Bay and Playa Negra.
For a uniquely Puerto Rico experience, book a guided kayak or boat tour of Mosquito Bay, one of the Island's three bioluminescent bays.
Dive into the history and culture of Puerto Rico while in Vieques by visiting Fortín Conde de Mirasol, the last fort built by the Spaniards in the Americas, or Faro Punta Mulas, an 1890s lighthouse turned maritime museum.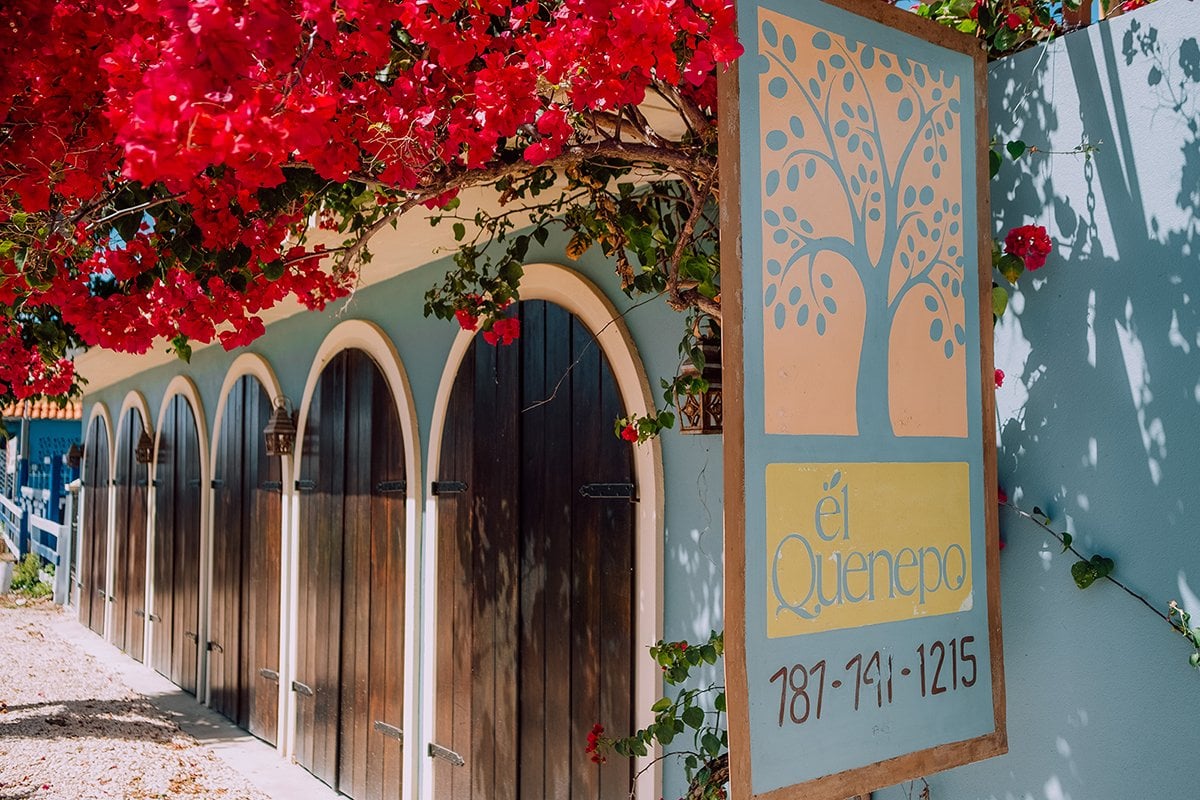 Where to Eat
Fresh seafood, farm-to-table fare, and traditional Puerto Rican cuisine are all awaiting you on Vieques.
El Quenepo offers fine dining that exalts the freshest ingredients in dishes such as traditional mofongo and tostones de pana, as well as whole lobsters, grouper, and scallops.
For a fusion of Mexican flavors with a Puerto Rican twist, try Coqui Fire Café (make sure to try their signature margarita!). Reservations are recommended at both of these restaurants.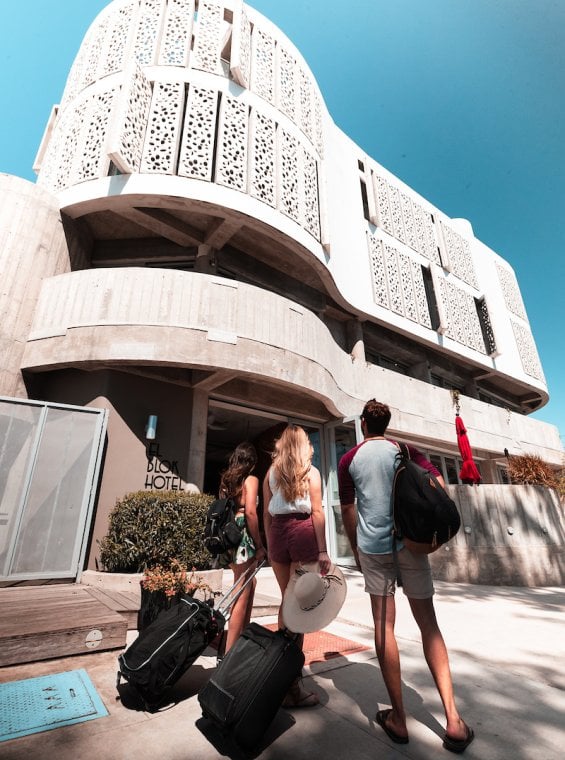 Where to Stay
Stylish and laid-back, El Blok is one of the hottest tickets in town, with its beachfront location and unique design evoking sublime underwater settings. Crafted to look like a coral piece removed from the nearby sea, its open spaces and intricate cutouts in the concrete create unique natural lighting.
Hix Island House is an eco-chic guesthouse where the outdoors become the indoors. Derived from the Japanese Wabi-Sabi philosophy, the 19 self-contained lofts surrounded by forest allow the trade winds to drift through the open, glassless windows and draped balconies.
There are also several guest houses, B&Bs, and unique vacation rentals with incredible beachfront views and comfortable amenities. Among the top choices are Casa de Amistad, which has a library, kitchen, pool, and rooftop deck; Malecón House, offering lush gardens, a pool, and private balconies; and Martineau Belle Playa, a very private and exclusive oceanfront luxury villa with pool and gazebo.
Discover Puerto Rico's E-Newsletter
Paradise for Your Inbox
Get travel inspiration, news, tips and more delivered monthly.