Vieques is Puerto Rico's Isla Nena ("Little Girl Island") and is full of natural treasures to enjoy. With nearly 20,000 protected acres of land and nine nautical miles of marine reserve, this island located southeast of Puerto Rico is a paradise for beach and nature lovers.
This small island paradise is home to the Vieques National Wildlife Refuge, considered one of the most ecologically diverse refuges in the Caribbean and the largest NWR in the region. There are dozens of stunning beaches for you to enjoy and each one is different — including both white sand and black sand beaches for variety's sake — so exploring more than one is a fun adventure.
You can arrive to la Isla Nena by air or by sea. Flying to the island is a bit more expensive than taking a ferry, but it is the fastest and most convenient way to get there. You can board a small plane at the SJU, Ceiba or Isla Grande airports for what is about a 30-minute trip. Tickets are typically between $80 and $180 per trip, and the views you'll get of the coast and islands alone will justify the cost. If you prefer to take a ferry ride, then you must go to the town of Ceiba, which is about 40 minutes from SJU airport.
Here's what to do while you're visiting Vieques: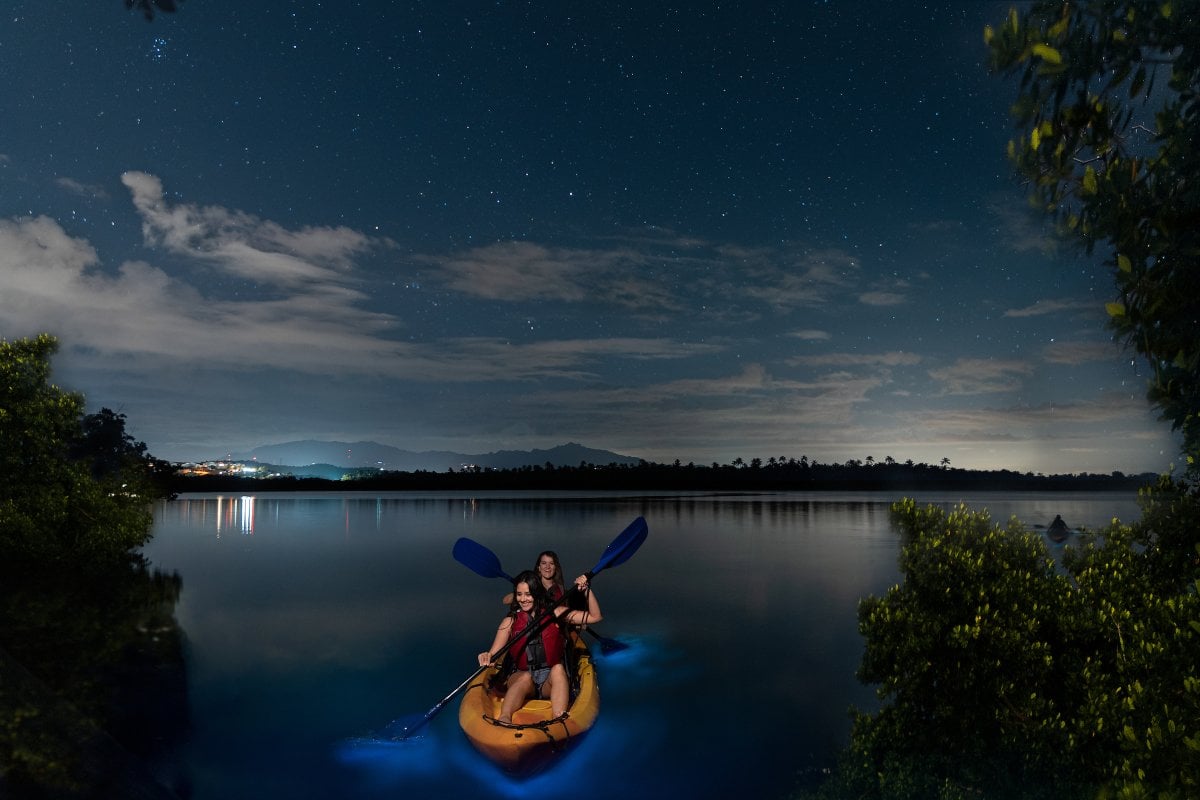 Mosquito Bay
Witness a surreal experience when you visit the bioluminescent bay, recognized by the Guinness Book of World Records as the brightest in the world due to the high concentration of microorganisms called dinoflagellates. These microscopic organisms react by flashing a blue-green light when agitated and the waters of Mosquito Bay have about 1,000,000 to 2,100,000 of those organisms per gallon of water. The lack of light pollution in the area means that a ride in a clear kayak during a new moon night is an unforgettable natural spectacle.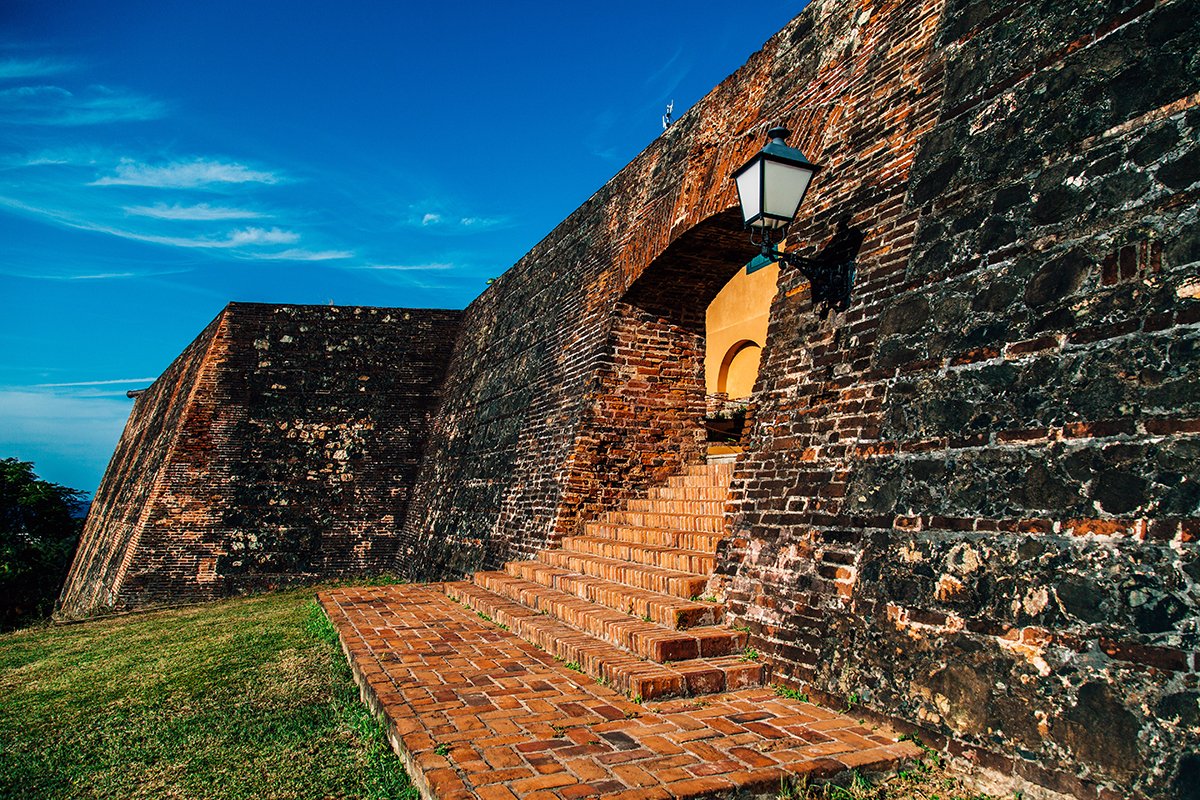 Vieques National Wildlife Refuge
The Vieques National Wildlife Refuge (NWR) occupies more than 60% of Vieques' total land mass and encompasses several beaches, bays, mangroves, and trails to explore. You can spend a whole day hiking, beach hopping, snorkeling, birdwatching, kayaking, paddle boarding, and horseback riding. Keep in mind that Vieques is popular for its abundance of wild horses, so inside the refuge you're likely to spot a few.
Fortín Conde de Mirasol
This is a small fort — the last one built by the Spaniards in America — sitting on a hill with a beautiful view towards the town of Isabel Segunda. In the place, you will find an art and history museum with Caribbean artifacts, information about the sugarcane industry, historical records, and more. There is also an important exhibition about the people of Vieques' fight against the United States Navy, which had control over the island for decades. Admission to the museum is free of charge, but a kind donation is always welcome. Fortín Conde de Mirasol opens from Wednesday to Sunday from 10:00 a.m. at 4:00 p.m.
View Places Mentioned on a Map