From stylish modern hotels to homey guesthouses on la Isla Nena.
With nary a mega-resort in sight, the island of Vieques appeals to travelers searching for beautiful scenery, intimate accommodations, and plenty of peace and quiet.
On this wonderful island, you'll find an assortment of guesthouses and small inns located near beaches, bars, and restaurants, and where the friendly owners will make you feel like part of the family.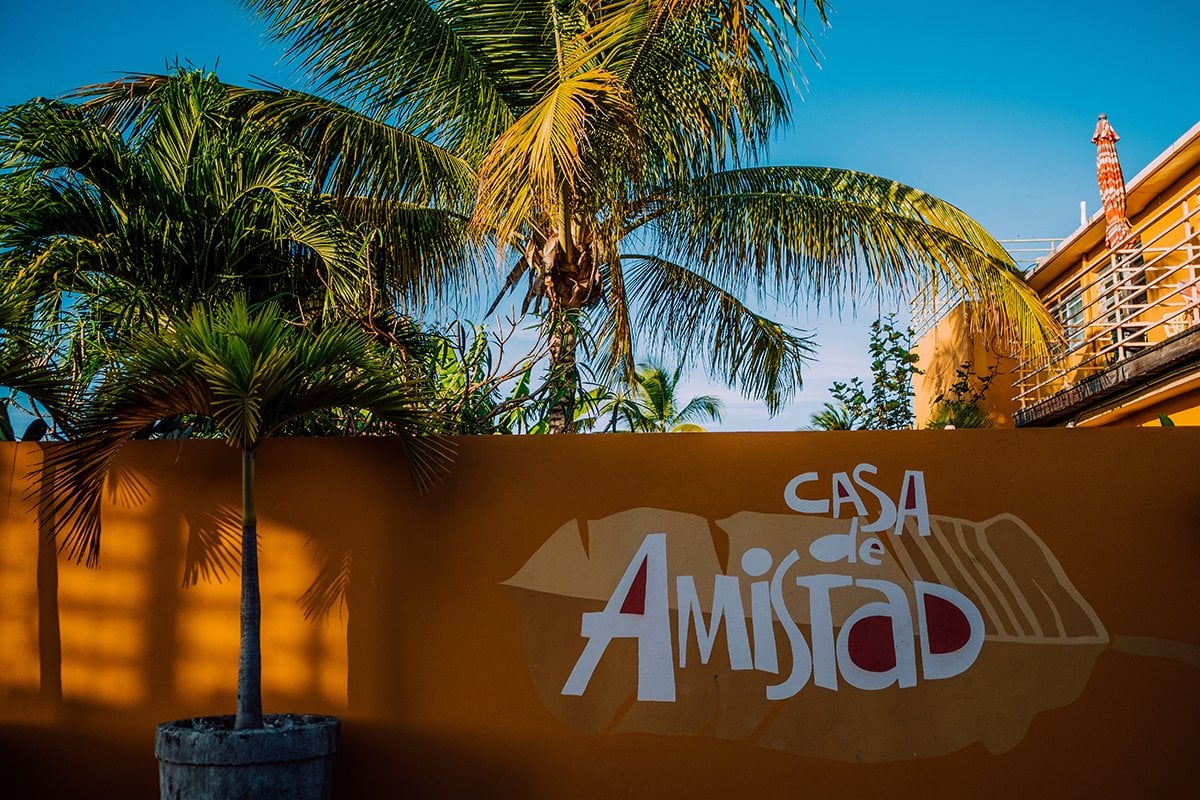 Casa de Amistad
One of the most popular guesthouses in Vieques is the charming and inclusive Casa de Amistad. The rooms are very clean and inviting, with shared kitchens, picturesque exterior spaces, and a swimming pool. Casa de Amistad is located within walking distance of numerous restaurants and bars, and your stay includes chairs, coolers, snorkel gear, and everything you need to enjoy a day at the beach.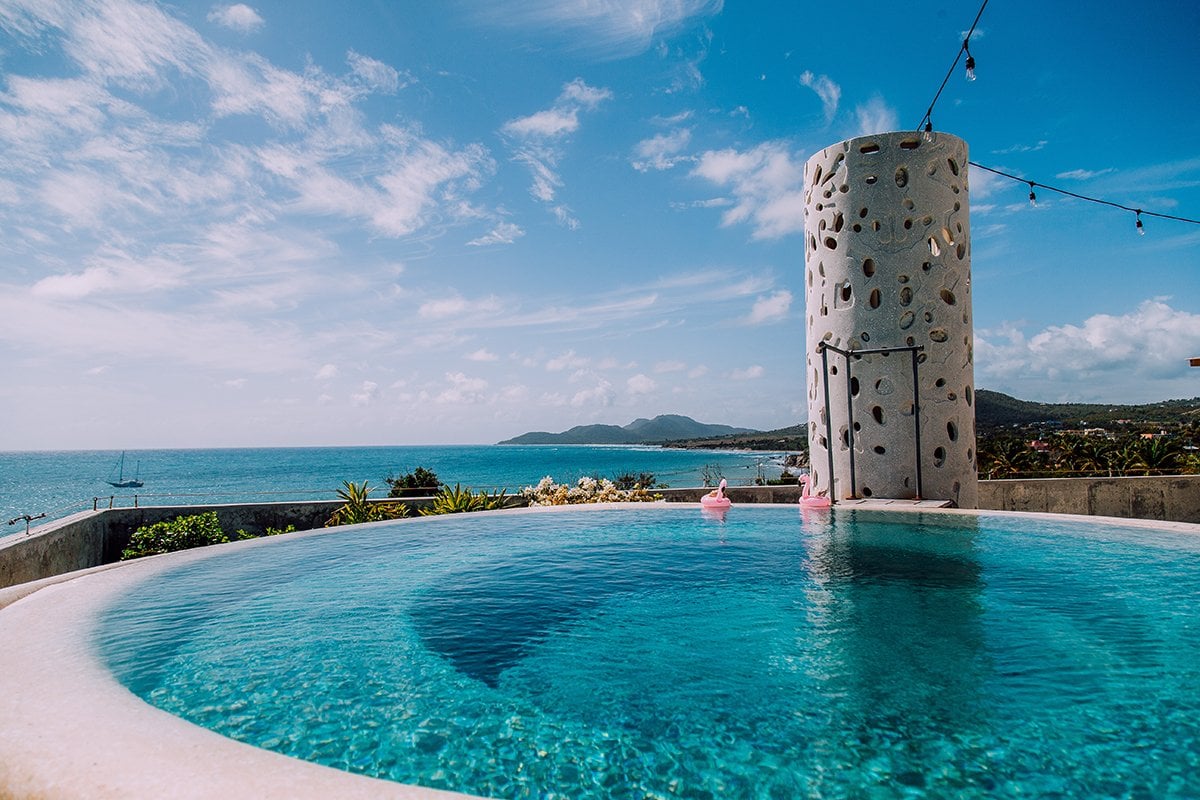 El Blok
Modern, minimalist, and super-stylish, El Blok is a laid-back hotel with a prime location on the Vieques waterfront. In addition to the beautiful architecture, the hotel offers cozy rooms and a sleek rooftop swimming pool. Another feature that makes El Blok one of the most popular properties on Vieques: it is situated near the best restaurants and bars of Esperanza town, and also boasts an on-site restaurant and bar for enjoying refreshing cocktails.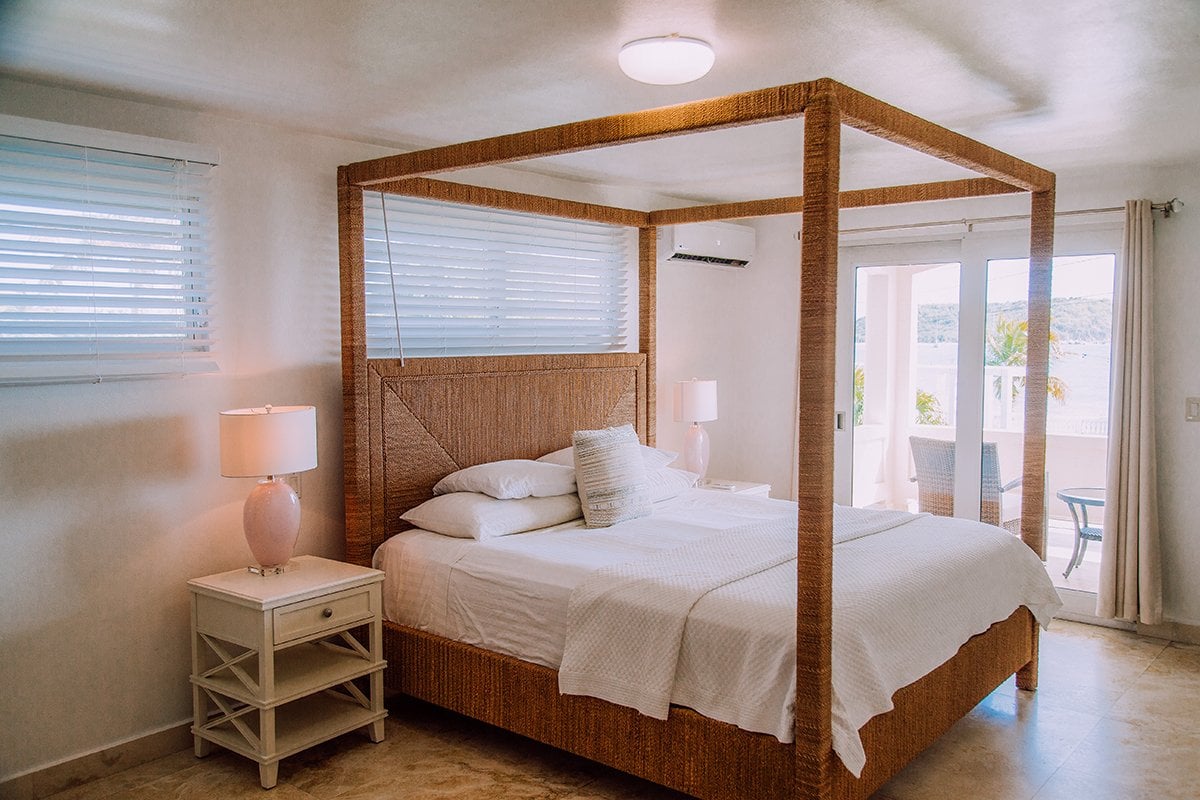 Malecón House
Another popular guesthouse is Malecón House, with lush gardens, private balconies, and an inviting swimming pool. This property is also located near bars and restaurants, so you will have multiple options for eating, drinking, and exploring during your stay at la Isla Nena (a local nickname for Vieques). A breakfast of fruit, cereals, and natural juices is served every morning.
Hix Island House
The line between indoors and outdoors all but disappears at Hix Island House, an eco-chic guesthouse that follows the Japanese Wabi Sabi philosophy. The 19 self-contained lofts feature built-in concrete dining tables, desks, and platform beds, and the open, glassless windows and balconies invite the trade winds to drift right through. There are no TVs, no air-conditioning, and no Wi-Fi, but the forested setting makes this the perfect place to relax your mind and refresh your soul.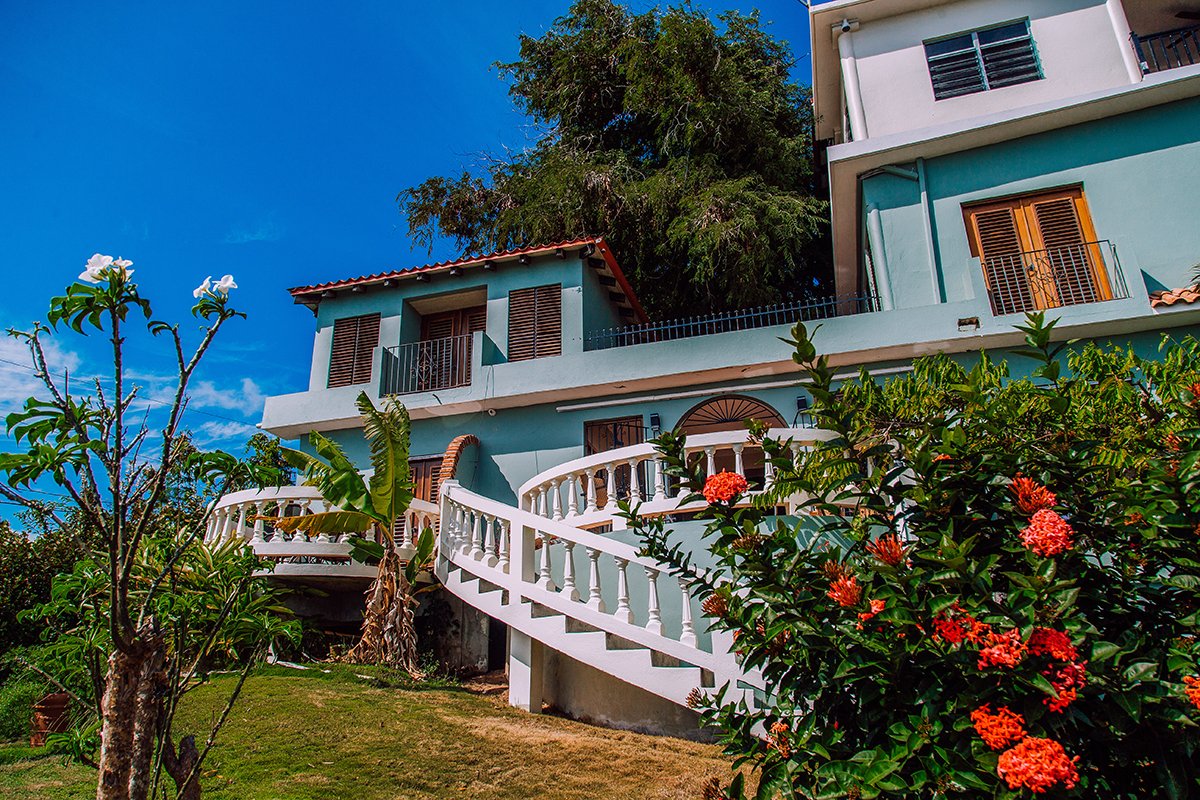 Hacienda Tamarindo
Perched on the top of a hill overlooking the Caribbean Sea, Hacienda Tamarindo is a quaint bed and breakfast is ideal for a family stay. The rooms are comfortable and private, and the service is friendly and personal. There is a full breakfast included with your stay, plus a swimming pool, and water sports gear available for rental.
View Places Mentioned on a Map
Discover Puerto Rico's E-Newsletter
Paradise for Your Inbox
Get travel inspiration, news, tips and more delivered monthly.