A place that feels like a dream, the sleepy island of Vieques offers breathtaking beauty in uncrowded environments, almost forcing visitors to slow down and feel the rhythms of nature.
The beaches of Vieques are known for having some of the most relaxed and tranquil atmospheres in Puerto Rico. Many of the top beaches are located along the island's southern coast, running from the town of Esperanza eastward to the Vieques National Wildlife Refuge — but half the fun is exploring all the hidden coves and secret beaches along the way.
Note: Some of these locations are secluded beaches where you won't find restrooms, trash cans, or other facilities. Please be mindful and help keep the island's natural resources clean by packing out everything you brought with you. 
Playa Caracas
This beach, located near the entrance of the Vieques National Wildlife Refuge, is popular among Vieques locals for a reason. Playa Caracas (also known as Red Beach) offers clear turquoise water, soft white sand, and gazebos for having lunch or taking a break from the sun. Since it's tucked into a protected cove, the waters are nice and gentle, making the beach a good option for families with children.
To get to Playa Caracas, enter the Vieques National Wildlife Refuge (entry is free) and simply follow the signs; it's one of the first beaches you'll come to inside the park. 
Pata Prieta (Secret Beach)
Known as Secret Beach, the shallow, clear waters of Pata Prieta make it the best spot for rookie swimmers and snorkelers looking for a day of fun under the sunny Vieques sky. The cove is located just beyond Playa Caracas, and you can spot an array of marine life here, such as schools of colorful fish, manta rays, and bountiful coral reefs. There are lush green bushes in the background and a few palm trees that provide shelter from the sun. Don't forget your snorkel gear and a camera!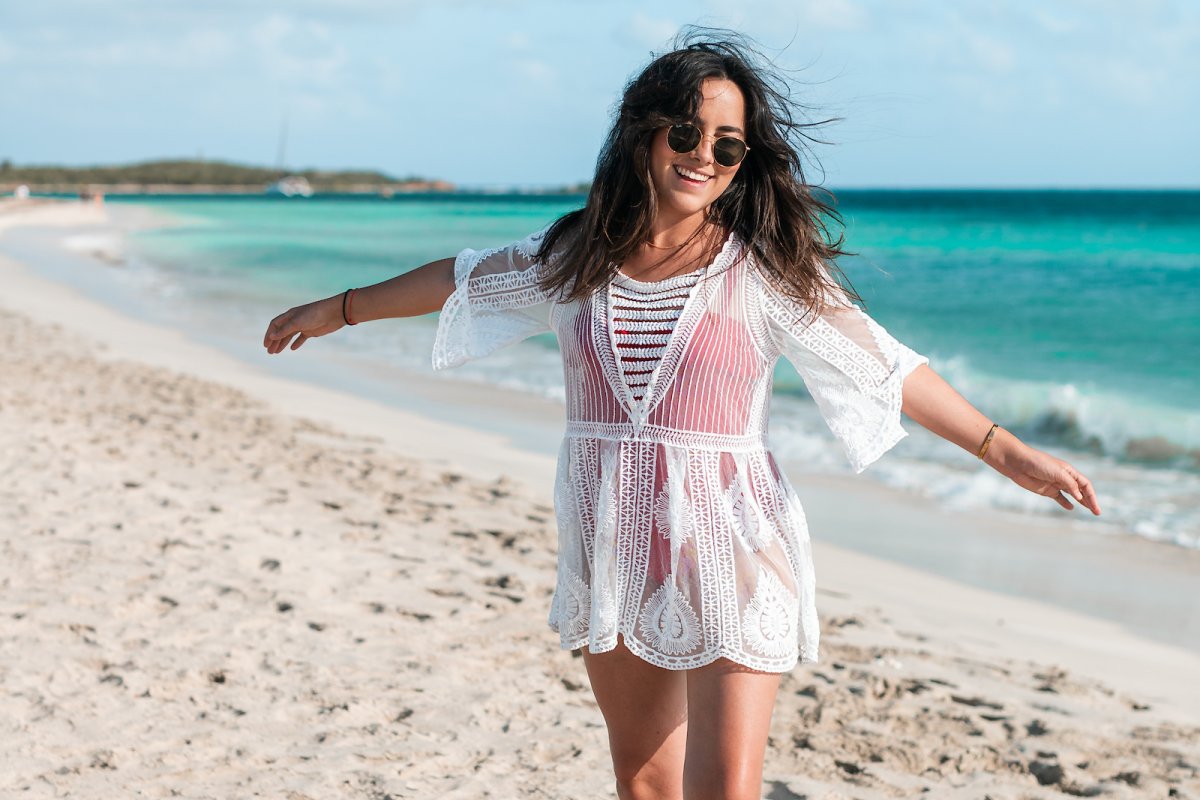 La Chiva
Often ranked as one of the best beaches in the Caribbean, you can expect diamond-dust sand and an ever-changing palette of blue water at La Chiva, AKA Blue Beach. Also located inside the wildlife refuge, the beach is lined with palm trees and rich vegetation. And while it gets pretty busy, it never feels crowded. The water, which changes shades throughout the day, is very clear, and you can see the grass beds scattered across the floor.
La Chiva's crystal-clear waters are perfect for snorkeling. There are some rocky areas for the more experienced snorkelers, and shallow ends if you just want to float under the sun. The beach has restrooms as well as a few gazebos on-site. While visitors can enjoy the beach, hikers are not allowed to venture into closed portions of the reserve.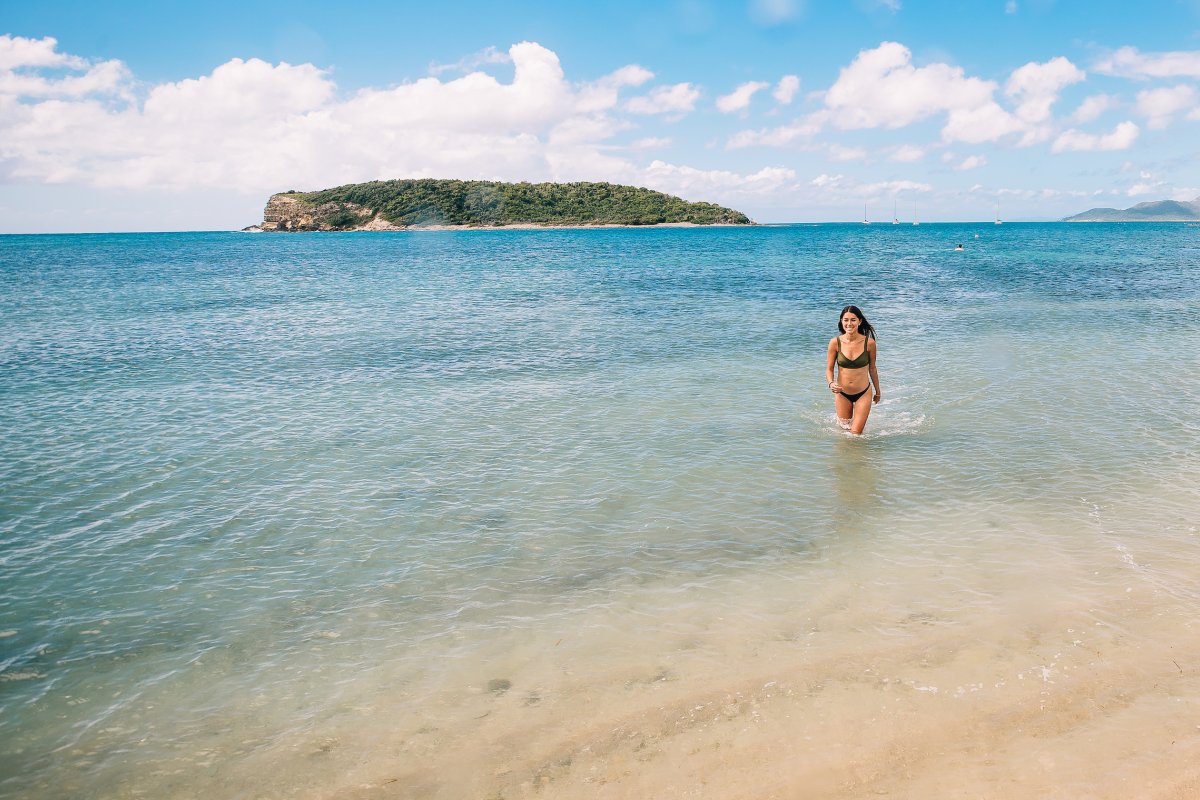 Playa La Esperanza
Just steps away from El Malecón — the buzzing strip of restaurants, shops, and hotels that runs through the town of Esperanza — Playa Esperanza is the perfect beach for travelers who want tropical scenery without venturing too far from food and facilities. Centered around the main pier of Esperanza, the beach features white sand, gently lapping waters, and lush palm trees straight out of a postcard. All of these factors make Playa Esperanza a great beach for families with children.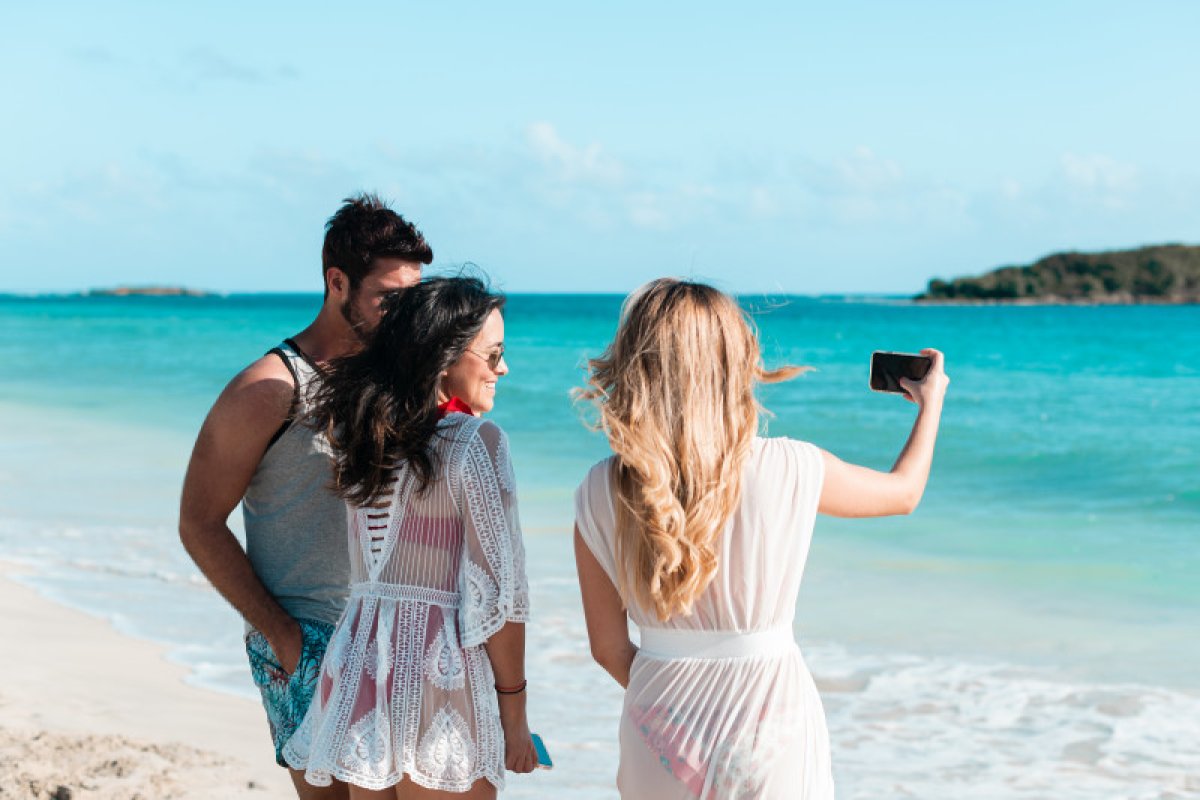 Sun Bay
A short walk from Esperanza Beach, Sun Bay is famous for its calm, clear waves. Because the two beaches are so close together, visitors could easily spend a laid-back day hopping between the two. Sun Bay is the best-equipped beach in Vieques, with showers, bathrooms, and lifeguards on duty during the day. An on-site food kiosk, Arenamar SunBay's Cafe, is great for grabbing delicious, no-frills Caribbean cuisine such as fresh-caught fish, fruit smoothies, and piña coladas.
Sun Bay's gentle waves are made for swimming, kayaking, or merely splashing around the water. Although widely popular, there is always a spot for you under the shade of a palm tree, and Sun Bay never feels too busy.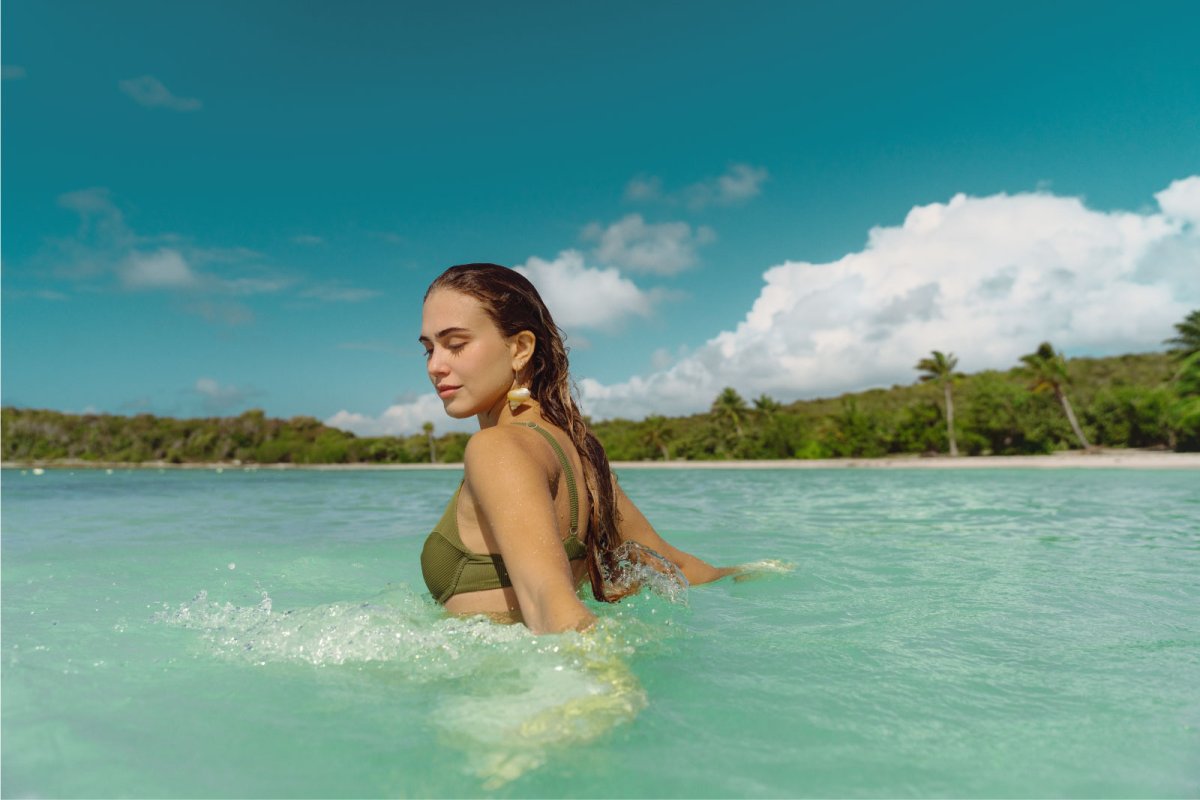 Media Luna Beach
Another ideal beach for families with small children is Media Luna, which translates to half-moon beach. A protected cove with calm waters and white sand located just around the bend from Sun Bay, this spot is perfect for exploring marine life. The tide at Media Luna is shallow enough for you to walk about 50 feet offshore to play around schools of tropical fish. Luscious green hills complement the scenery on both sides of the beach. Since there are no facilities on-site, the beach has a very secluded feel.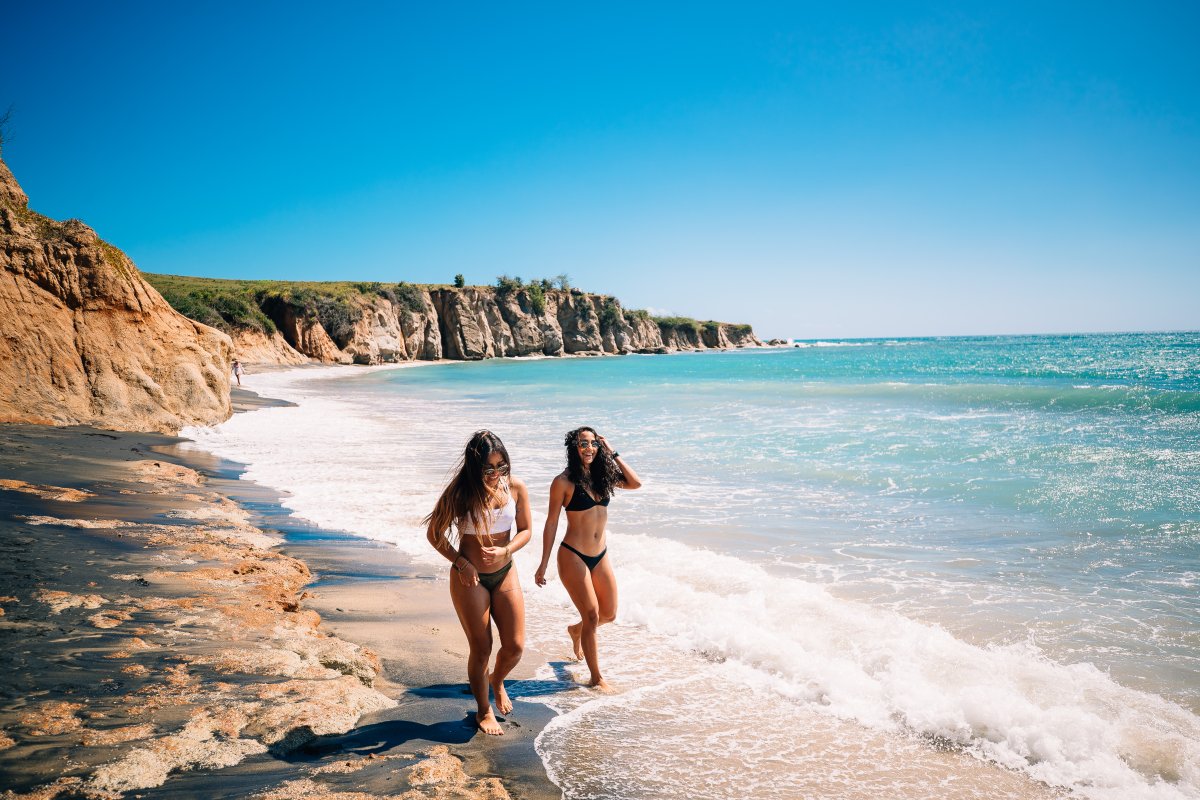 Playa Negra (Black Sand Beach)
Among Vieques beaches, this one is a standout. Located west of Esperanza, Playa Negra offers a dramatically different landscape from the classic white-sand beaches that are common around the island. Here, turquoise waves brush against black sands — a color that derives from volcanic rocks. The beach is surrounded by golden cliffs, short green shrubs, and driftwood, creating an extraordinary visual palette.
Due to the rip currents, this is not a swimming beach. However, the two-mile-long stretch is perfect for hiking, relaxing, and enjoying the awe-inspiring natural surroundings. You can access this "secret beach" through Playa Esperanza.
View Places Mentioned on a Map