Smaller cays and islets with abundant marine life surround Puerto Rico. 
In Puerto Rico, feeling blue takes a whole new meaning. With protected marine areas and pristine islets and cays with vibrant ocean life, several spots make snorkeling a dream-like activity during vacation. And isn't snorkeling the ultimate tropical vacation activity? From swimming with sea turtles – and sometimes even dolphins – to admiring different reefs and playful tropical fish, the waters surrounding Puerto Rico offer unique encounters in the ocean. 
When you go out into the ocean, remember that corals are a living creature that perishes upon touch, so be mindful that you are a visitor in their environment. You can bring your gear or rent from various companies and boat charters to your convenience. Snorkeling tours in Puerto Rico are safe, so whether you are a first-timer or an experienced swimmer, you can enjoy your day underwater down on the island. 
Note: Some islets are uninhabited natural wildlife refuges in Puerto Rico, and visitors cannot wander around the land. It is advised to book a snorkeling tour with a certified charter to guarantee a safe trip and easier access to the reefs.
Here are some of the island's best spots for snorkeling. 
Beach day, safely! 
Learn all about Puerto Rico's climate, get real-time weather updates, and find resources to help you enjoy our natural wonders safely.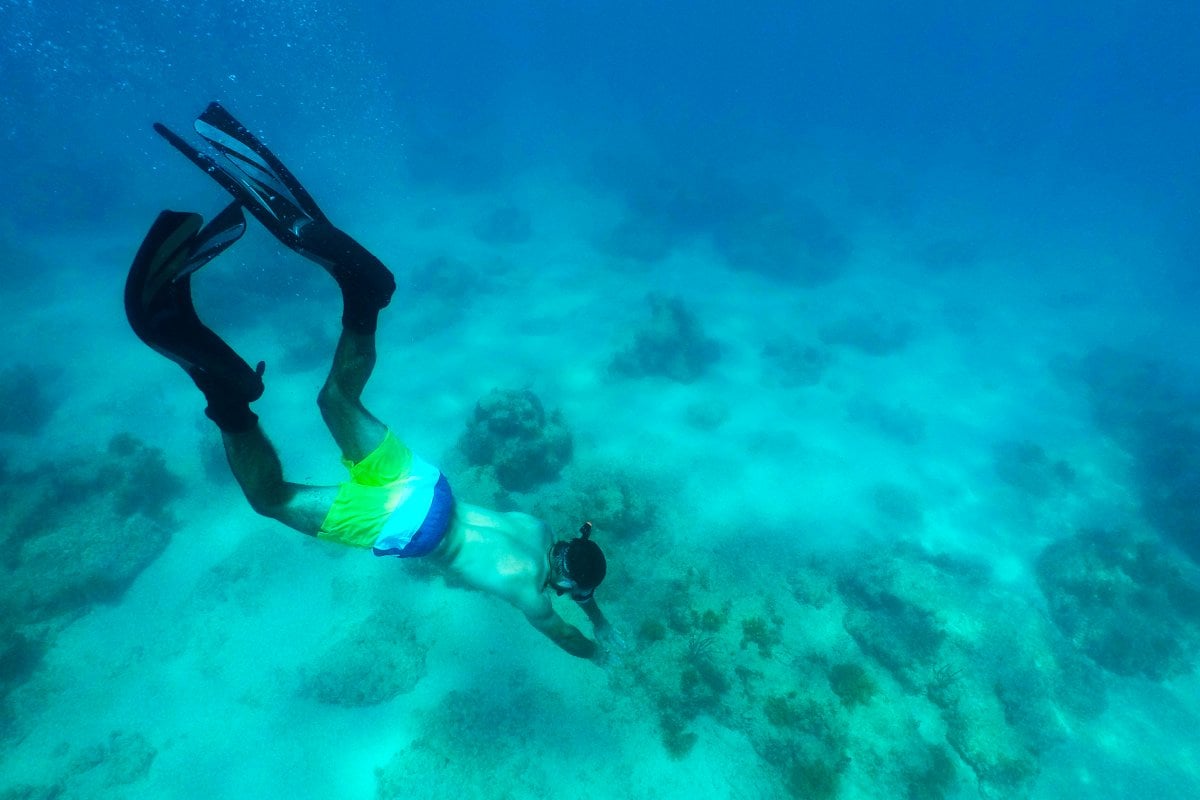 Tamarindo and Carlos Rosario 
Two stunning beaches just off the coast of Culebra with calm waters and a mountainous backdrop, their real beauty lies underneath the soft waves. With over a mile-long coastline, at Tamarindo and Carlos Rosario, you can spot sea turtles, manta rays, groupers, and other colorful schools of fish swimming around. The beaches share its waters with the Luis Peña Natural Reserve, making the sea life very active. The waters are calm, ideal for families with children or inexperienced snorkelers searching for a great day under the sun. When you ask around, guides will advise you to swim towards the left far area of the beach, where most of the marine life can be seen, and the University of Puerto Rico invests time planting coral to refurbish the reef. Water taxis and private charters arrive at Culebra through this route, so be aware of the motorboats out at sea. 
La Cordillera Nature Reserve 
It doesn't get more pristine than La Cordillera in Fajardo. The group of nine small cays, including Icacos, Cayo Lobos, Palomino, Cayo Ratones, and others, is known for covering nearly 20 nautical miles. You can arrive by a water taxi, catamaran trip, or private charter to most of the cays and spend the day exploring its active seagrass bed. In this vibrant ecosystem, you'll see turtles, manatees, sea cucumbers, starfishes, juvenile fish, queen conchs, and even stingrays. You'll also notice the variety of reefs, spanning from rocky to fiery and the endangered elkhorn reef.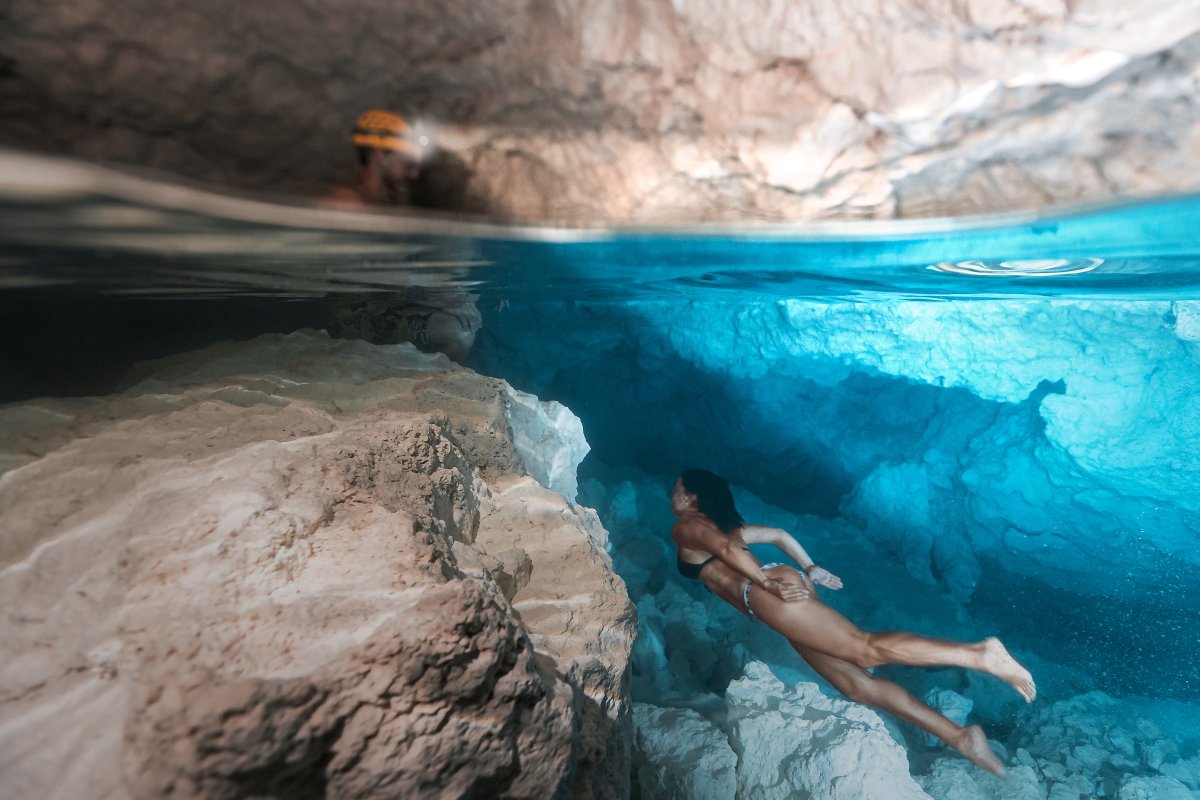 The Mona Passage
The west region of Puerto Rico is also full of colorful marine life. Off the coast of Rincón are Desecheo, Mona, and Monito, three uninhabited islands popular for snorkeling and diving. These three spots make up the famous Mona Passage known as the Galápagos of the Caribbean. These cays have crystal-clear waters that make it easy for swimmers to find their way around the colorful rocks and boulders surrounding the corals. You'll find vibrant sea fans and big schools of diverse fish, shrimp, and starfishes, turtles, and sometimes dolphins that will brighten your dive. You'll see undersea canyons and caverns you can dive into or observe from above. These protected reserves can only be reached by boat, so make sure to book a trip in advance. 
La Chiva
Formerly known as "Blue Beach," La Chiva is a secluded beach in Vieques famous for its variant shades of gentle blue waves. The calm waters with patches of seagrass here and there make the conditions ideal for first-time snorkelers and children. The water becomes clearer over the summer months, which makes snorkeling even easier and enjoyable. A little bit away from the shore, but not too far, lies some of the healthiest coral reefs in La Isla Nena, which houses a variety of bright fishes you'll find to be playful. Unlike other cays, this spot is accessible through a beach with gazebos and parking space, which can take your experience from "active" to "lounging" very comfortably.