If "unforgettable" is how you want to describe your vacation, Puerto Rico should is your place.
Puerto Rico's combination of rich history, colorful culture, astonishing scenery, immaculate attractions, warm people, and fascinating cities make this Caribbean gem a world-class destination.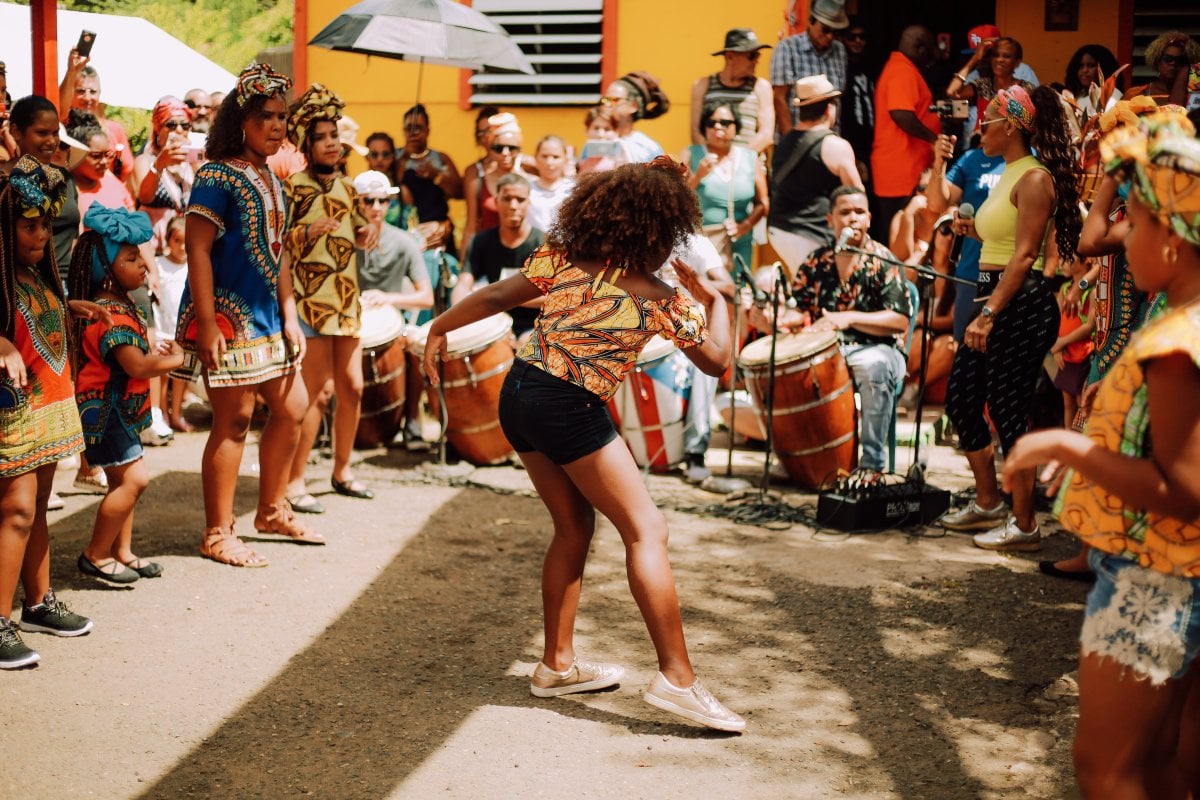 Indulge in the Culture
Puerto Rico's vibrant culture derives from a mix of the indigenous Taínos, the Spaniards, and the Africans. This integration reflects throughout the Island's colonial architecture, spirited art, robust literature, and dynamic music. 
Dance and music are essential when describing the liveliness of boricuas. From the most traditional sounds like bomba, plena, and the décima (or trova) to the urban sounds of reggaetón, the fusion of races comes through in every beat. One of the most breathtaking and folkloric demonstrations of our heritage comes alive in bomba, an Afro-Caribbean rhythm played by two or more drums led by the footsteps of the dancer. The respect with which it is carried out captivates the mind of every spectator.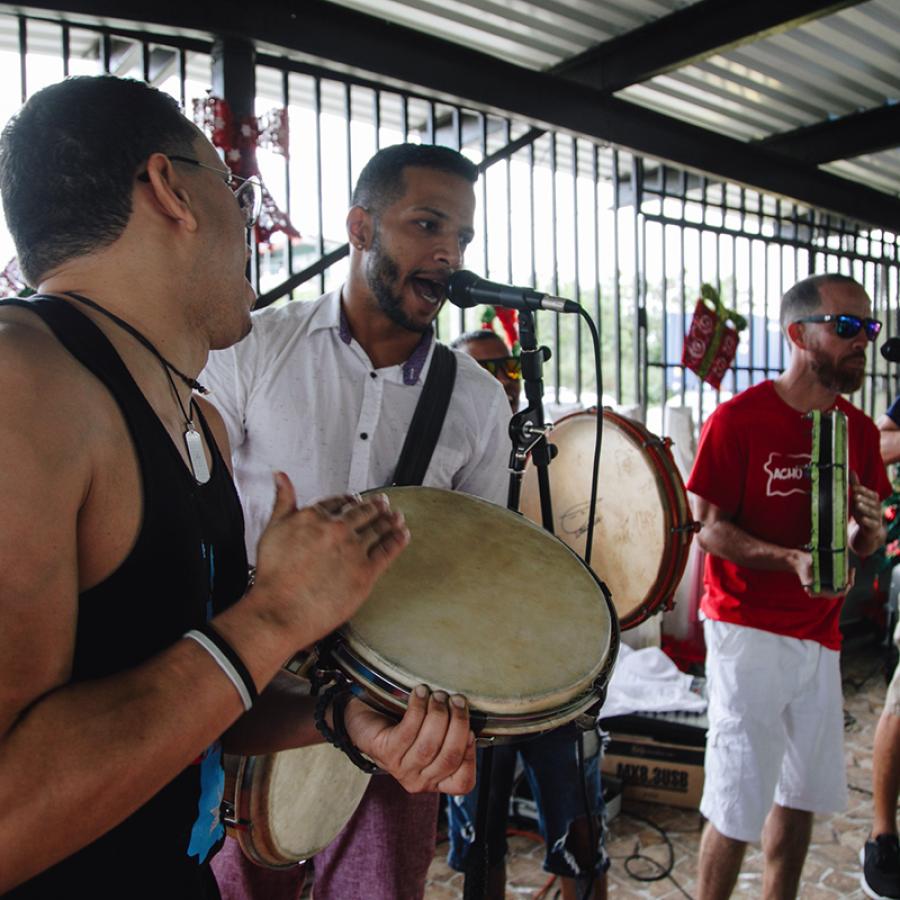 Other traditional sounds of Puerto Rico are the plena and the trova. Usually heard during Christmas time, these genres elevate popular instruments such as el cuatro and pleneros. Just like the corrido in Mexico, the narrative of the songs details the struggles and burdens of the countryside and coastal communities. Puerto Rico is also known for its flavorful salsa singers and reggaetón artists. These two genres will surely make you swing your hips and lose yourself to the rhythm of the music. 
And there is no culture without history! A great manifestation of the captivating stories that make Puerto Rico unique can be found walking down the streets of Old San Juan. There, you will see monumental fortresses, pastel-colored buildings, blue cobblestone roads, and elaborate wall carvings. 
You can find museums and galleries all over the Island that reflect the Puerto Rican cultural heritage and evolution. Ancient artifacts, pre-Columbian paintings, contemporary pieces, and even street art can be found by those with a trained eye and even the self-taught amateurs.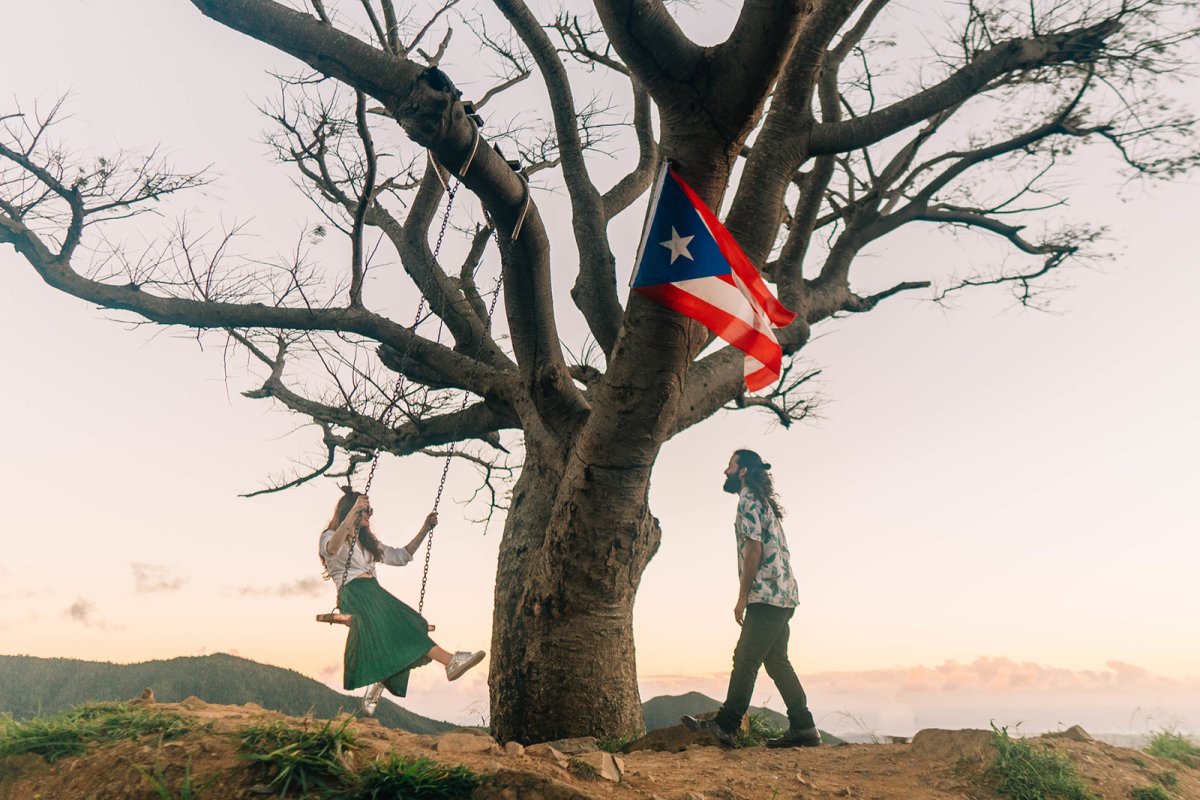 Be Captivated by Nature
In terms of beauty, Puerto Rico is astonishingly diverse. With over 36 nature reserves, 19 state forests, and five wildlife refuges, traveling across the Island quickly brings the opportunity to enjoy the contrast of scenery and get back in touch with nature. 
You can appreciate the marine life diversity across the nearly 300 beaches along the 272 miles of coastline. Each area has a distinctive quality and varied marine life with different characteristics – like colors, sand textures, and wave flow. 
If you're seeking eco-friendly experiences like no other, Puerto Rico is the place to go. The Island has three of the world's bioluminescent bays. The fluorescent waters result from a delicate ecosystem made up of single-cell organisms that release energy when agitated, giving the effect of "glow in the dark" water. Mosquito Bay in Vieques is currently the brightest bioluminescent ecosystem in the world, so – to make the most of your visit- be sure to avoid full moon nights. 
Puerto Rico also has El Yunque, the only tropical rainforest in the U.S. Forest System where it rains at least four times a day. Within its 28,000 acres, you can find over 240 species of plants, rare endangered fauna, several rivers, streams, and waterfalls. In addition, El Yunque is the most ancient area designated as a natural reserve in the Western Hemisphere. 
The karstic zone or the northern karst region is one of the most precious non-renewable resources because of the unique ecosystems developed there. For example, you can find the largest riverine estuaries, fossil deposits, and an extensive cave system with over 2,000 caverns that house the world's second-largest river. 
The beauty of Puerto Rico? You can enjoy all its diversity in a single day. 
Discover Puerto Rico's culture through its sounds
Sounds like Puerto Rico Ep: 1
Coquí in the Rainforest
In Puerto Rico's tropical rainforest, El Yunque, it is easy to have an encounter with our beloved little tree frog, the coquí, as it is a perfect habitat for this species.
Sounds like Puerto Rico Ep: 2
Let's Surf!
Relish in the beautiful views, relaxing vibes, and learn all about the surfing culture in Puerto Rico. 
Sounds like Puerto Rico Ep 3
Coffee, please!
Join us on a road trip to the central mountainous area of Puerto Rico, and we will teach you how to order a coffee cup like a local. 
Sounds like Puerto Rico: Ep 4
Birds in Paradise
Visit a nature reserve in Manatí and a forest in Utuado to learn about birdwatching in the hopes of meeting the Puerto Rican Parrot.
Sounds like Puerto Rico Ep:5
Drop the Beat
Move to the beat of our Island with urban rhythm, swagger, and of course, lots of dembow – hit the beat!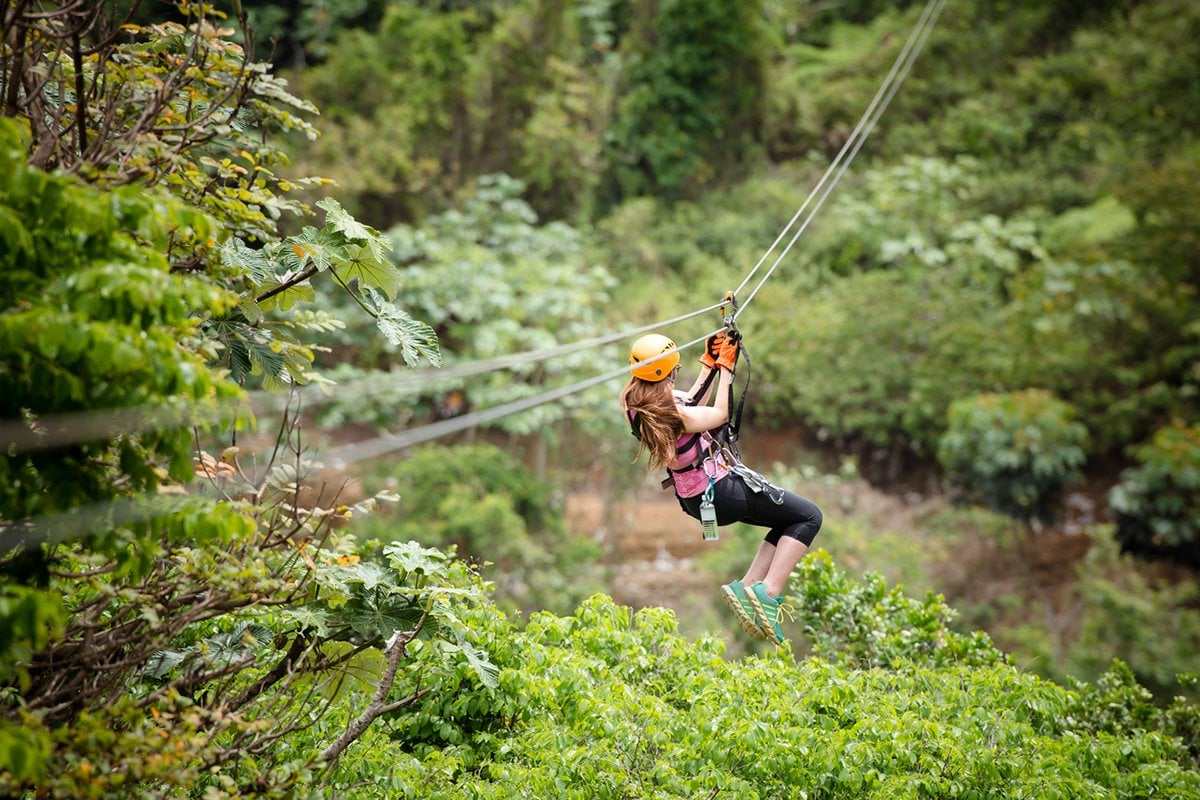 Go on an Adventure
If "unforgettable" is how you want to describe your vacation, Puerto Rico should be your destination. The tropical weather and distinct typography make the island a perfect setting for unique and extraordinary ventures. The Island has something for everyone, from bird-watching to canyoneering, kayaking, and ziplining. 
Hitting the turquoise waters of Puerto Rican beaches is one of the many reasons millions of tourists visit each year. There is a wide range of activities to choose from, like sailing, snorkeling, deep-diving, surfing, kayaking, whale spotting, or simply relaxing. 
If you're in for an adrenaline rush, go zip lining over lush trees, valleys, and rivers in El Yunque or Toro Verde Nature Adventure Park in Orocovis. You can also get off-the-beaten-path and have a canyoneering adventure, climb, rappel, and scale to the top of vigorous mountains or hike the fascinating trails these forests have to offer.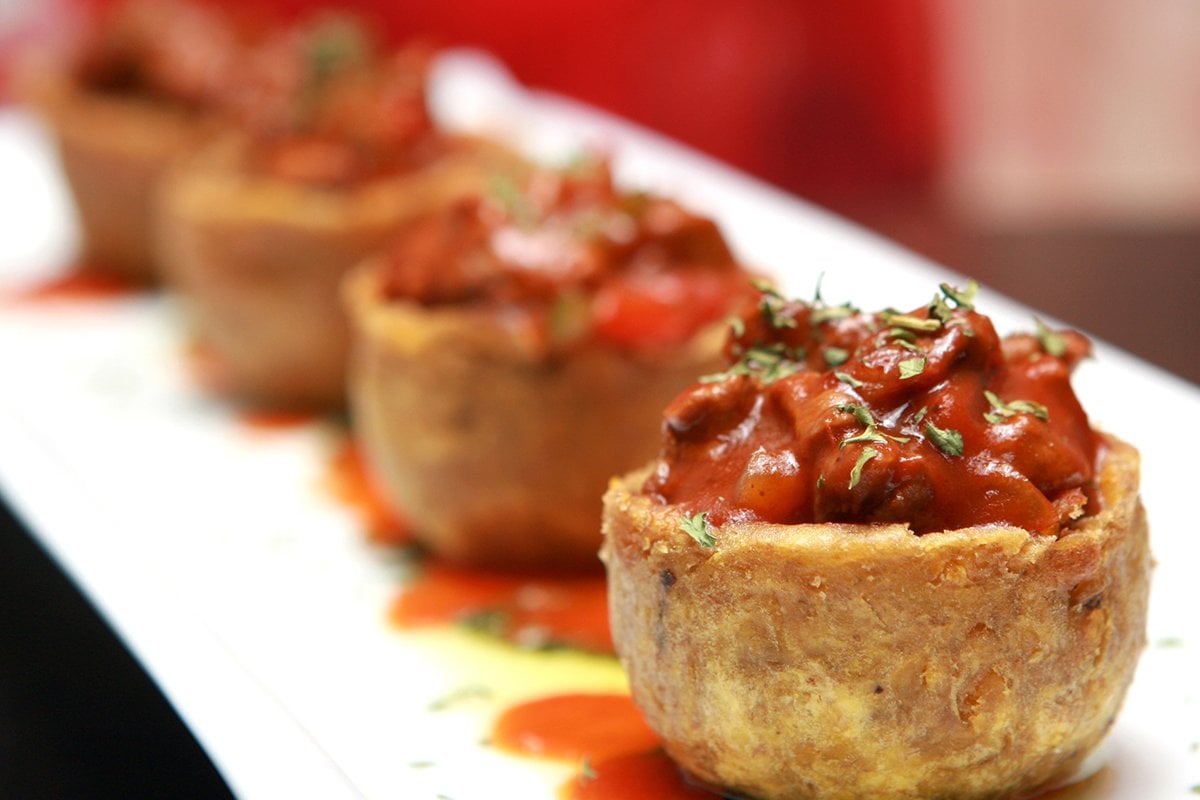 Savor the Flavors
With an explosion of flavors and a wide variety of dishes that aim to please and comfort even the most picky-eaters, Puerto Rican cuisine can be best described in three words: diverse, complex, and familiar. Whether it is a snack, a drink, some street food, or a high-end meal, every chef on the Island has the same goal: take care of people and showcase the culture through the food. 
The constant evolution of the Puerto Rican kitchen brings a combination of traditional and trendy savors that promise to make you feel at home with every culinary experience. One ingredient you will find in almost every plate is sofrito, a blend of peppers, onions, garlic, and herbs that gives any dish that extra boricua flavor to love. And, even though locals encourage visitors to try the staple dishes – such as mofongo, tostones, roasted pork, and maybe some arroz mamposteao – Puerto Rico is so much more than rice and beans. 
In recent years, there has been a movement by local chefs to elevate Puerto Rican flavors through eclectic infusions of other cultures to accommodate the palate of all visitors, while highlighting local products to maintain that Caribbean essence. 
Puerto Rico has a share of James Beard Award nominee chefs that are ready to entice your taste buds and take you on a gastronomical journey.
Discover Puerto Rico's E-Newsletter
Paradise for Your Inbox
Get travel inspiration, news, tips and more delivered monthly.