From diving to just relaxing, La Parguera has the perfect seaside experiences for you.
Blue skies above your head and water all around you — life sounds pretty good at La Parguera. Bountiful coral reefs, tropical fish, a bioluminescent bay, and the perfect on-the-water adventure is waiting for you in Lajas, a town in the south of Puerto Rico with an array of fun aquatic experiences everywhere you turn. From fishing to scuba diving, kayaking, and simply relaxing, there are many ways to explore and enjoy all the underwater treasures the Island offers.
Start your vacation chilling at a fishing village just two hours away from SJU airport (and 1 ½ hours from Aguadilla's airport) that boasts nearly 30 cays, islets, and mangroves just a mile offshore. Work your way around the cays to find out what makes this coastal destination a one-of-a-kind vacation.
Day 1: Road Trip to La Parguera
Getting to La Parguera is a road trip. After you're all settled with your rental car, head south (if you arrived through SJU) to begin your oceanfront escape. Depending on your arrival time, you can make a few pitstops to visit some of Puerto Rico's iconic places.
One great detour is Caguas Botanical Garden, a true testament to the Island's history and flora. Here, you can explore 60 acres of gardens and the remains of Hacienda San José, a 19th-century sugar plantation. It's ideal for Instagrammable memories to share with friends back at home. 
While in lively Caguas, grab a bite at La Mordida, an authentic Mexican taquería where you can find some of the best al pastor tacos and chilaquiles; or visit El After Lounge for a varied menu ranging from BBQ-style burgers to pasta. You can also drive a little further into the mountains of Cayey for authentic Puerto Rican cuisine at El Mesón de Melquíades, a mesón gastronómico known for their upscale take on local dishes.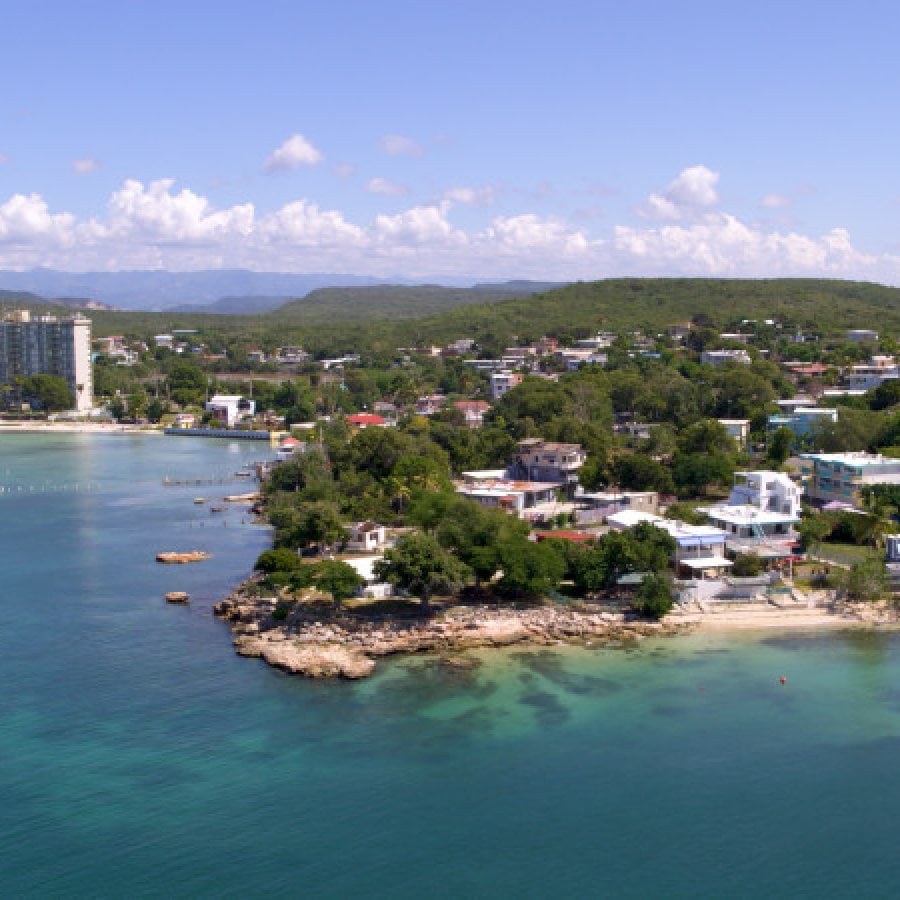 Lodging in La Parguera
After your meal, continue your drive to La Parguera and settle down in your lodging place for the week. You can choose between independent rentals like Hacienda Tres Casitas and El Bañito de Abi; or a parador or small inn like La Jamaca, Parguera Plaza Hotel, and Parador Villa Parguera, which are all just steps away from El Malecón (the town's boardwalk). If you're not too beat from your road trip, take a walk around El Malecón, where all the nightlife action is, and stroll in and out of souvenir shops and local artisans' stores.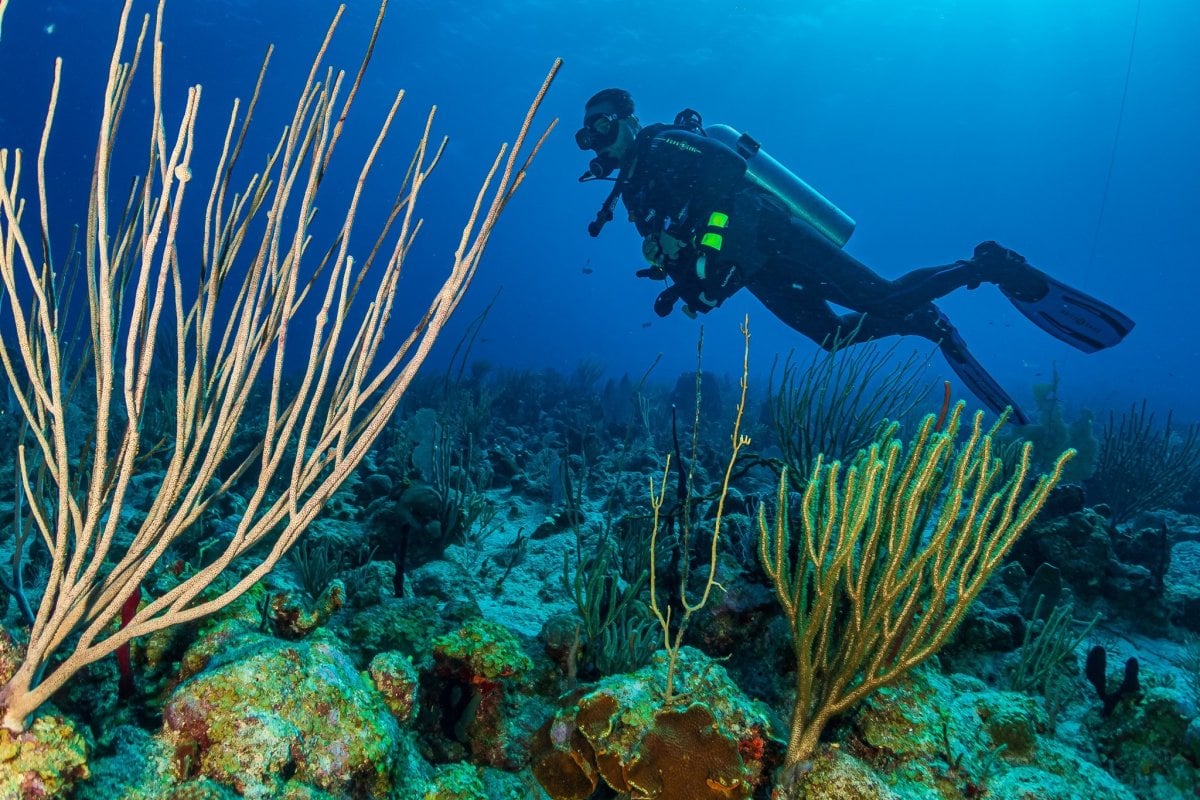 Day 2: Dive Into Adventure
Morning
Plan for a hearty breakfast at your small inn or lodging of choice – you'll need the extra energy for an exhilarating experience at La Pared, or "The Wall" – a famous diving spot and one of La Parguera's most iconic underwater sights (not to be confused with La Pared beach, a popular surfer hangout in Luquillo).
One hundred feet below the ocean's surface, you'll find a long stretch of wall covered with reef sea plants that are home to colorful and tropical schools of fish. The Wall is teeming with beautiful marine life and rare black corals that grow along with the drop. 
If you take an underwater camera, be ready to snap breathtaking images of sponges, barracudas, manta rays, triggerfish, snappers, angelfish, turtles, large crabs, and sometimes even dolphins. With low currents, this dive is suited for all levels of divers. You can book a diving trip with companies like Paradise Scuba, Papayo Divers, and West Divers, which depart directly from La Parguera.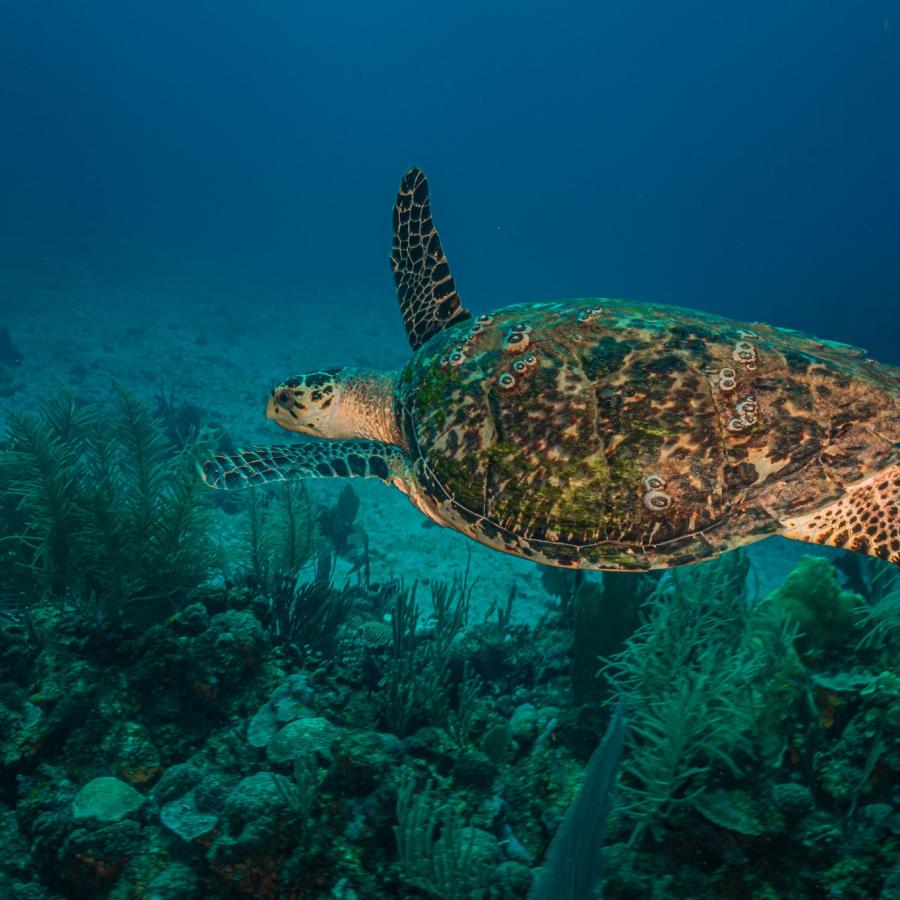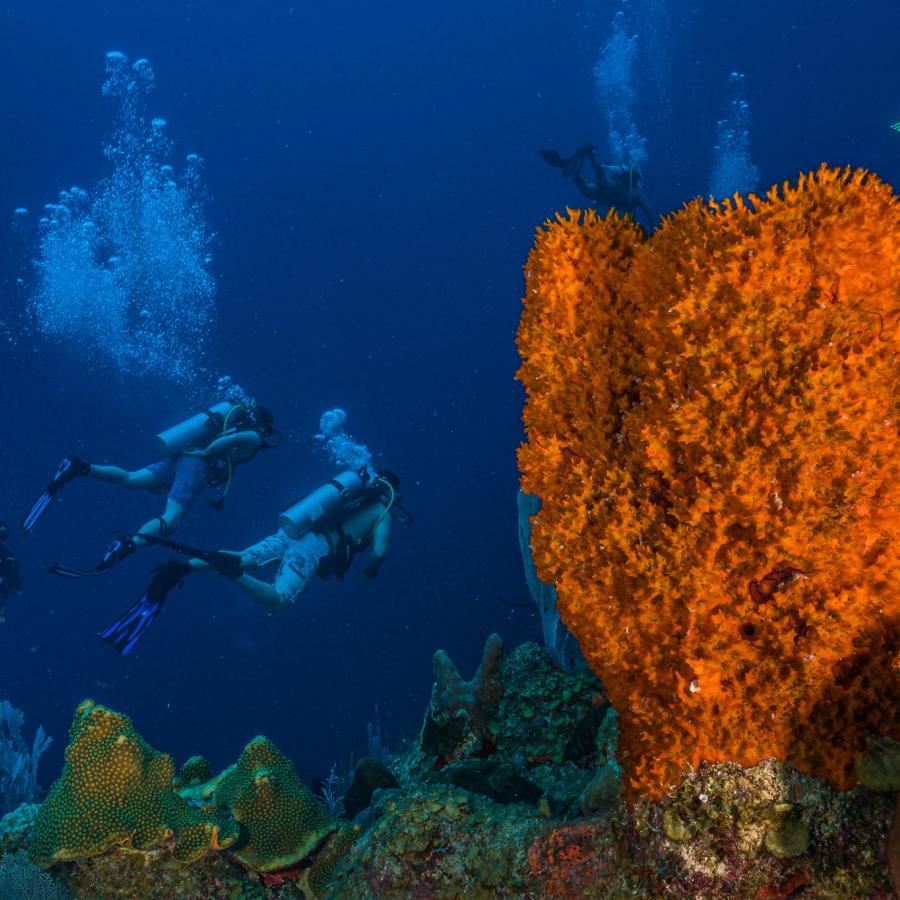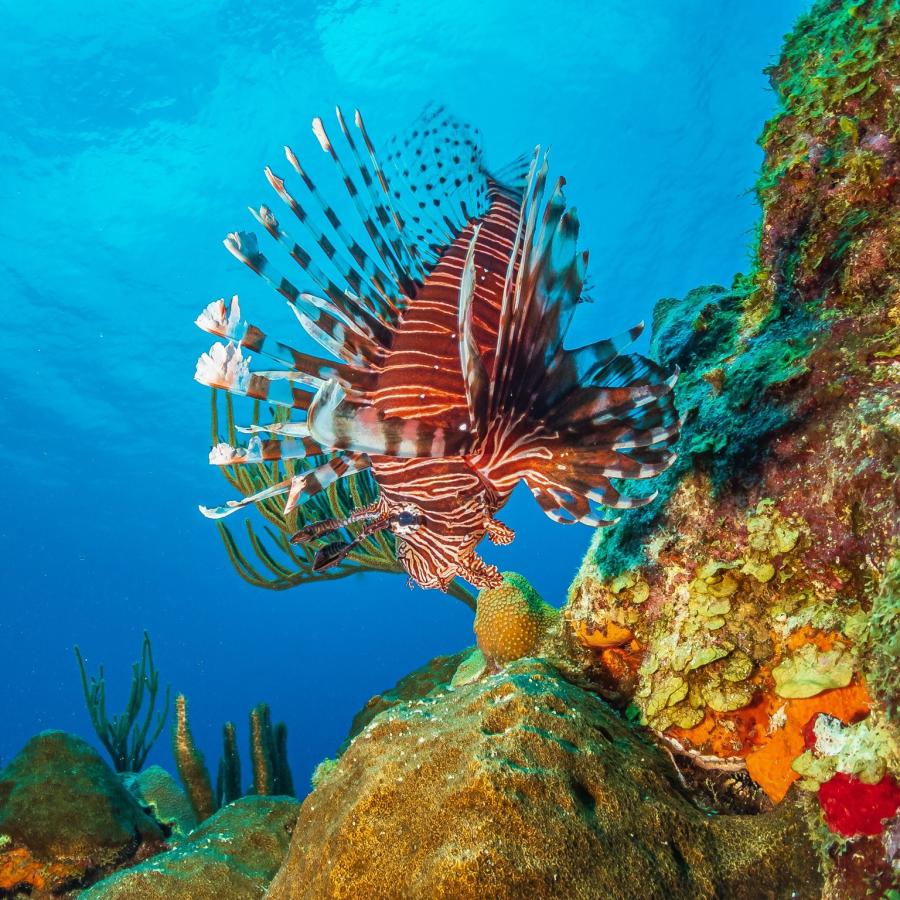 Afternoon & Evening
Diving at The Wall is such a full experience that it could keep you busy for most of your day, which is why you would want to knock it off your underwater bucket list on your first day at La Parguera. If you don't feel comfortable deep diving, you can also book a snorkeling trip around the shallow reefs in the area.
Once you're back inland, you'll be hungry, so get ready to delight in authentic comida criolla and fresh seafood. Some popular spots include Puerto Parguera Restaurant, La Jamaca Restaurant, Los Balcones D'corales, and El Karakool, just around the boardwalk.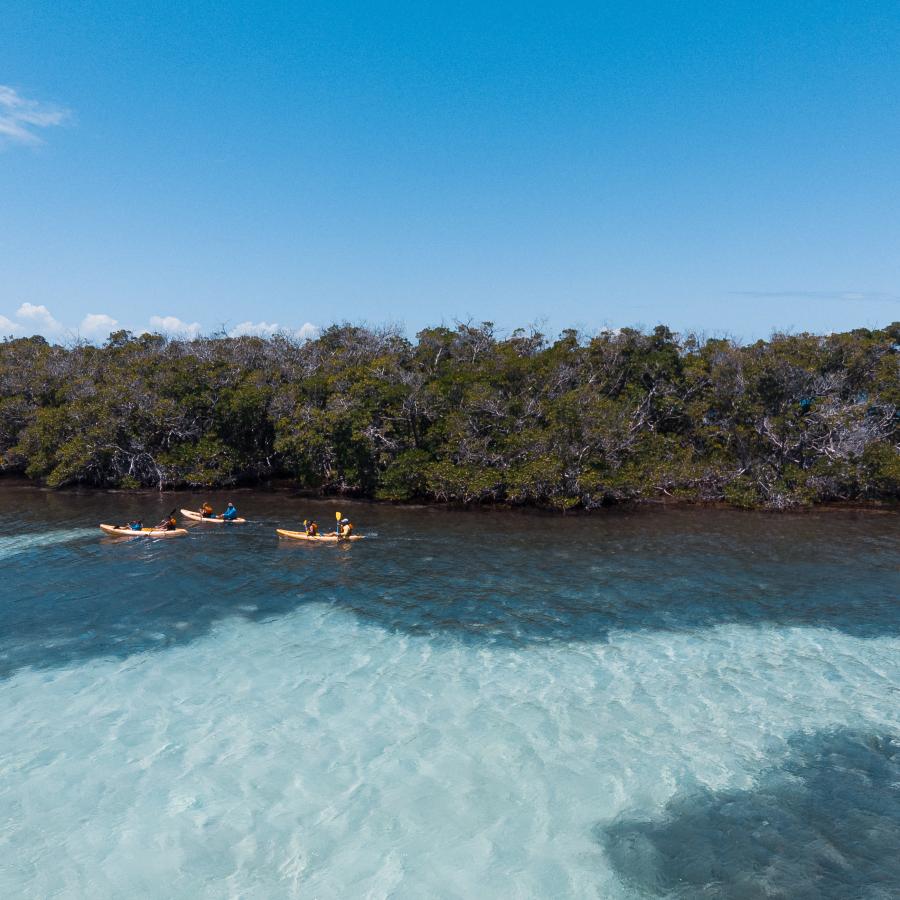 Day 3: Relax by Day, Sparkle by Night
Morning
Another day of adventure awaits, and you should start it off with breakfast at M&M Bakery Deli for a local experience. Before heading out for today's water adventure, make sure you have your camera ready, as the green and blue colors of the location will enchant you.
Since you went scuba diving yesterday, today you get a "relax for the day" pass to Isla Mata la Gata, a mangrove island perfect for a traditional day at the beach. Catch a boat ride departing from La Parguera and bring everything you might need for the day (snacks, water, sunblock) as the only facilities on site are picnic tables, BBQ pits, changing rooms, and outdoor chairs. A visit to Mata la Gata's natural pool is the perfect opportunity for sunbathing, snorkeling, or picnic by a crystal-clear Caribbean beach. There is also kayak rental available. 
After you're done splashing around in the water, you can walk along the mangroves and observe the unique ecosystem surrounding La Parguera Nature Reserve.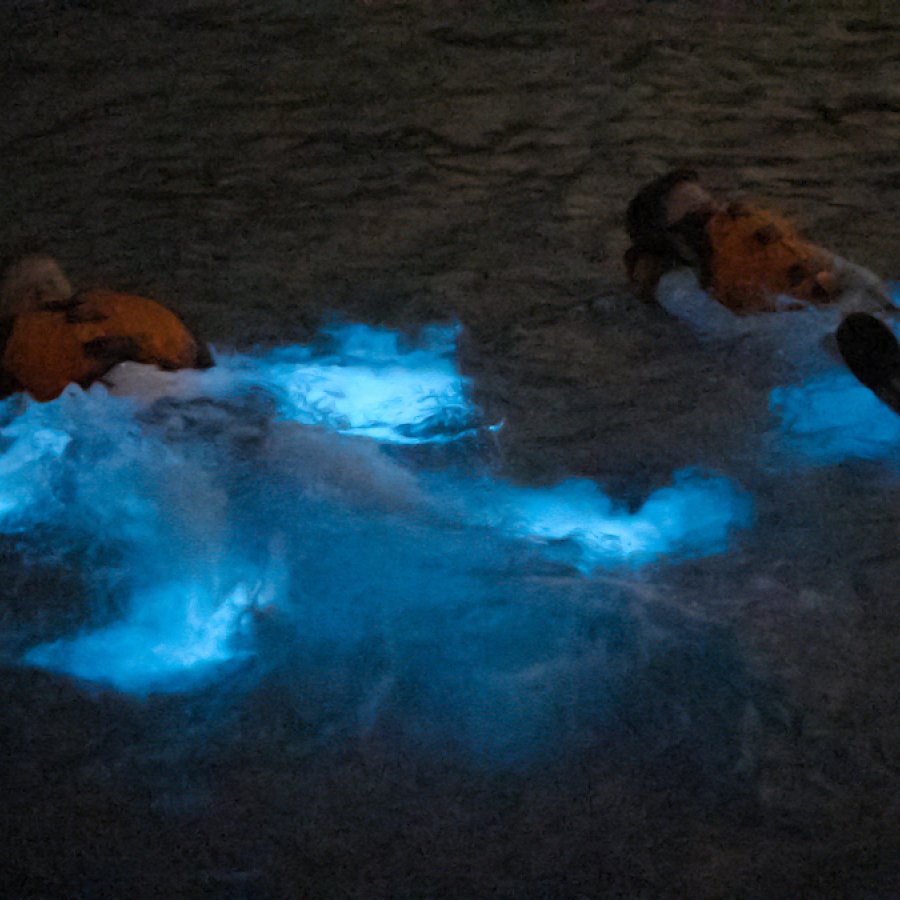 Evening
A trip to Lajas will not be complete if you don't visit La Parguera Bioluminescent Bay. After your day at the beach, head back to your parador or vacation rental and get ready for the experience of a lifetime. At the bio bay, you'll witness the magical spectacle of glow-in-the-dark water as you kayak or paddle through the water. This portion of La Parguera is one of the three bioluminescent bays in Puerto Rico, and one of five in the entire world. Some guided tours provide you with equipment so you can dive and swim after dark (this is the only bio bay where swimming is allowed), or you can book a crystal bottom kayak to see the "stars" underwater.
Pro tip: Book your tour on the darkest night possible to make the most of your visit to this rare ecosystem.
Once you dock back into La Parguera, head to El Malecón where you can have a night of chinchorreo – hopping from kiosk to kiosk eating frituras and sipping on piña coladas.
Day 4: A Day by the Lagoon  
Is any aquatic trip complete if you don't go fishing or hiking?
After breakfast, visit Laguna Cartagena National Wildlife Refuge for a different side of Lajas. The freshwater lagoon is 773 acres of wetland and was once a vast open expanse of migrating waterfowl and birds on the Island. The refuge is open to the public only during daylight, and you can book a tour of multiple activities or explore on your own. 
At the refuge, you can hike and explore the endemic flora of Puerto Rico, rent a boat and go fishing in the lagoon, or do some birdwatching to encounter over half of the birds that have been registered in Puerto Rico. Bring your camera, as you might spot a West Indian Whistling Duck, Masked Ducks, and many other rare species of migratory and resident aquatic birds.
Back in La Parguera, you should book another midday or afternoon excursion with Caribbean Chilli Boats, a water cycling company dedicated to ecotourism. Rent a water bike and pedal away through the mangroves or arrange for a well-trained host to take you around the cays as you enjoy the astounding surroundings.
Cap off your evening again at El Malecón, where you'll find live music on most days and can hop around grabbing a beer here and a cocktail there for the night.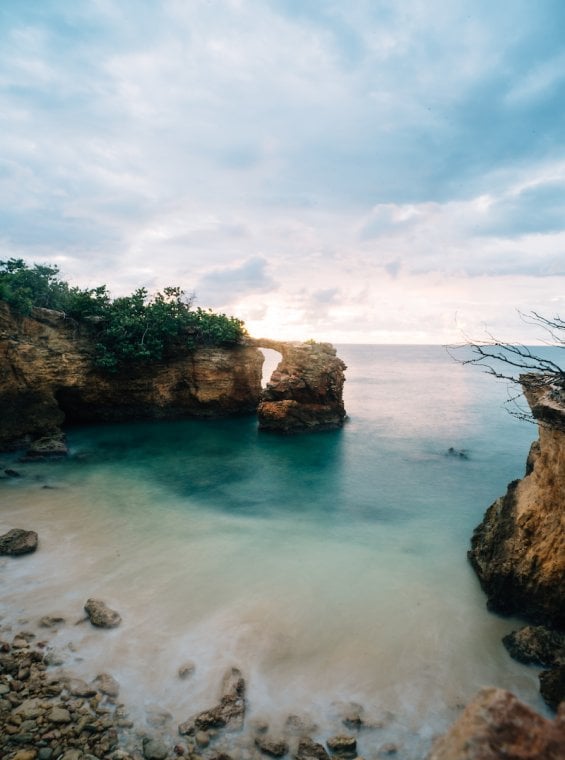 Day 5: Detour to Cabo Rojo
Since you're in the southwest region of the Island, it would be a shame not to visit the neighboring town of Cabo Rojo on your second-to-last day. This town has some of the most dramatic landscapes and natural wonders you'll find throughout Puerto Rico.
After having breakfast (which we recommend you do at a local bakery), drive to Los Morrillos Lighthouse, an elegant neoclassical building set atop a cliff that overlooks the Caribbean Sea. Once there, you can hike or bike the many trails that lead to the Cabo Rojo National Wildlife Refuge, where you'll find the colorful pink salt flats and a stunning stone bridge that will make your Instagram feed pop. Be sure to wear sturdy shoes and comfortable clothes and bring plenty of sunblock and water, as there are no kiosks in the area.
A visit to the lighthouse can be paired with a beach day, and Cabo Rojo has many locations to choose from. Playuela, which is easily accessed through the lighthouse, is one of the most popular spots for visitors and locals and is a crescent-moon shape, white-sand beach ideal for swimming.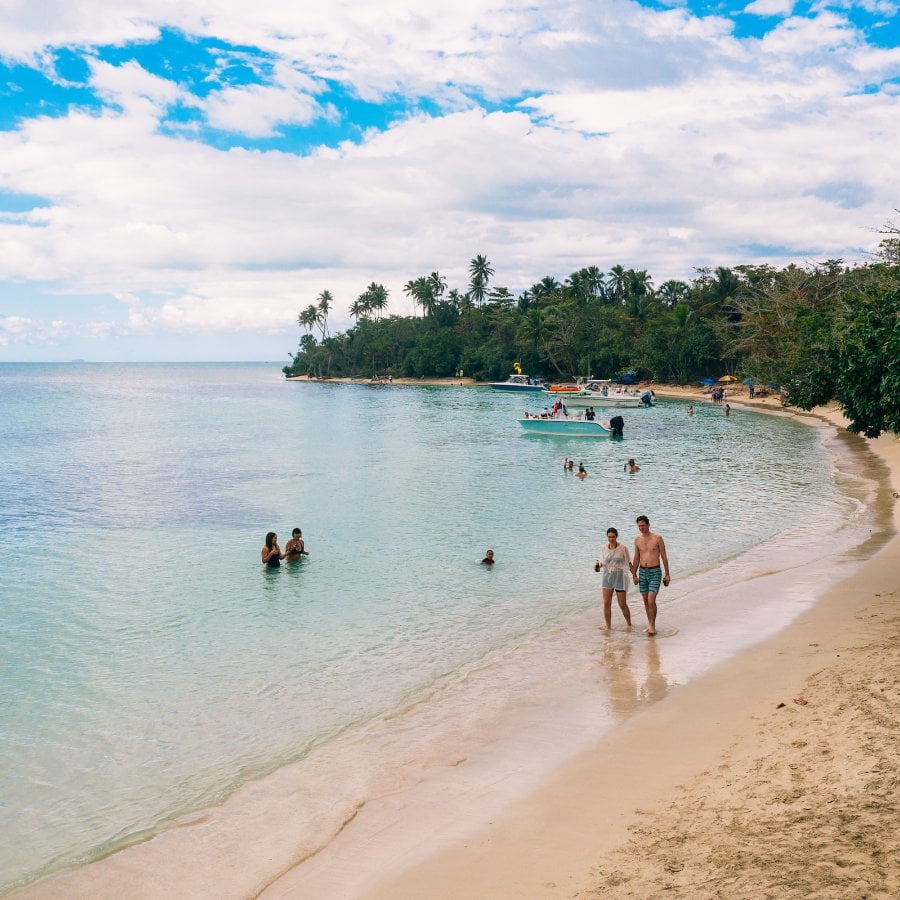 Other postcard-ready beaches in Cabo Rojo include Buyé, Combate, and the Balneario de Boquerón. These beaches offer complete relaxation complemented by the tranquil crystalline waters. 
Before returning to Lajas, you should enjoy another traditional dinner at Nautica by Poly's or Annie's Place, where you'll find fresh seafood dishes and unbeatable beach views. Don't forget to try the mofongo!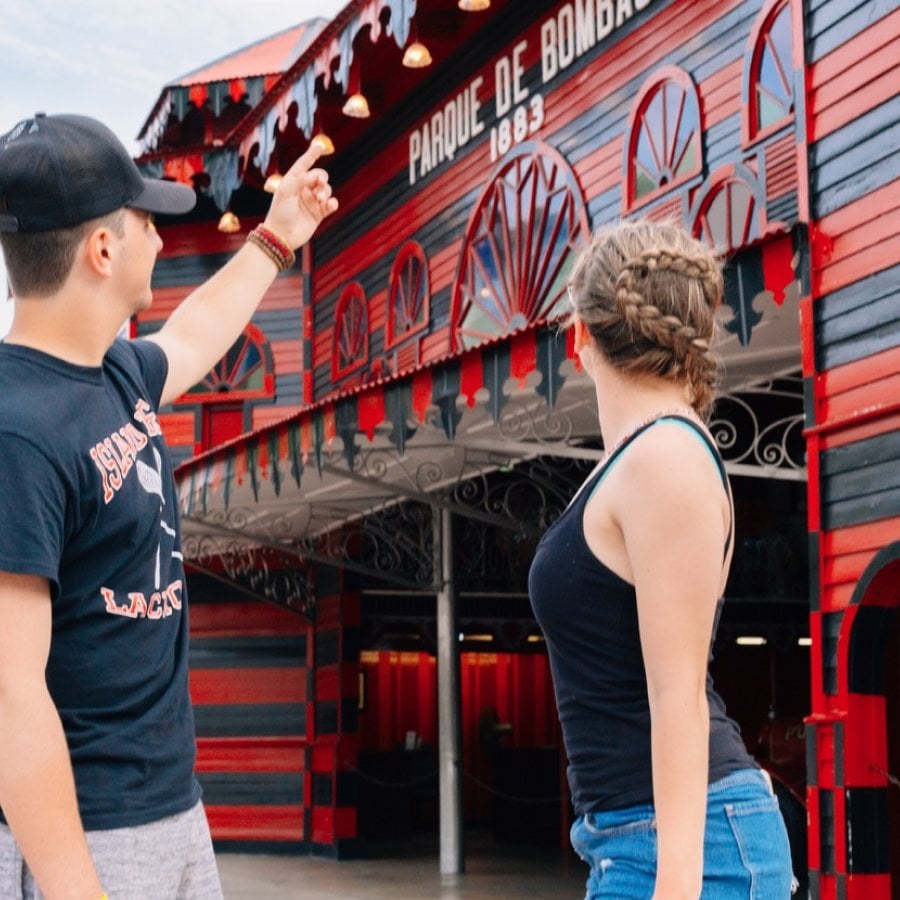 Day 6: Heading Back!
On your last day, take a final walk around El Malecón for some last-minute souvenir shopping and grab breakfast or brunch before heading to the airport. Depending on your flight's schedule, you can hit a few extra spots on the way back. For instance, take a slight detour into Ponce and walk around Plaza Las Delicias and la Fuente de Leones, or pay a quick visit to El Parque de Bombas – a firehouse turned museum right in the center of the town square. You can also grab one of the iconic ice creams at King's Cream for a memorable Ponce experience. Once you're at the airport and have returned your rental car, take some time to share all those pics with your family and friends and be sure to tag @Discover Puerto Rico.
Until next time! 
View Places Mentioned on a Map