Enjoy a coastal destination for an unforgettable aquatic adventure.
If you're looking for a spectacular on-the-water outing in Puerto Rico, you'll find it in Lajas. Sandwiched between the Caribbean Sea to the south, San Germán to the north, Guánica and Sabana Grande in the east, and Cabo Rojo to the west, the seaside municipality is a hotbed for everything from fishing and diving to paddle boarding and kayaking. It takes 1¼ hours to reach Lajas by car from BQN airport in Aguadilla and two hours from San Juan.
A Sunny Seaside Setting
The main attraction in Lajas is La Parguera, a fishing village turned boardwalk-style waterfront promenade packed with restaurants, bars, food kiosks, and artisan vendors selling handmade crafts and souvenirs.
By day, the area bustles with locals and travelers embarking on fishing, diving, snorkeling, and paddleboarding excursions. When the sun goes down, the atmosphere shifts into party mode, with a high-energy crowd sipping tropical cocktails and dancing to live music into the wee hours. Inviting hotels and guesthouses like Parador Villa Parguera, Parguera Plaza Hotel, and La Jamaca are just steps away from the action, making it easy for weary travelers to stumble home.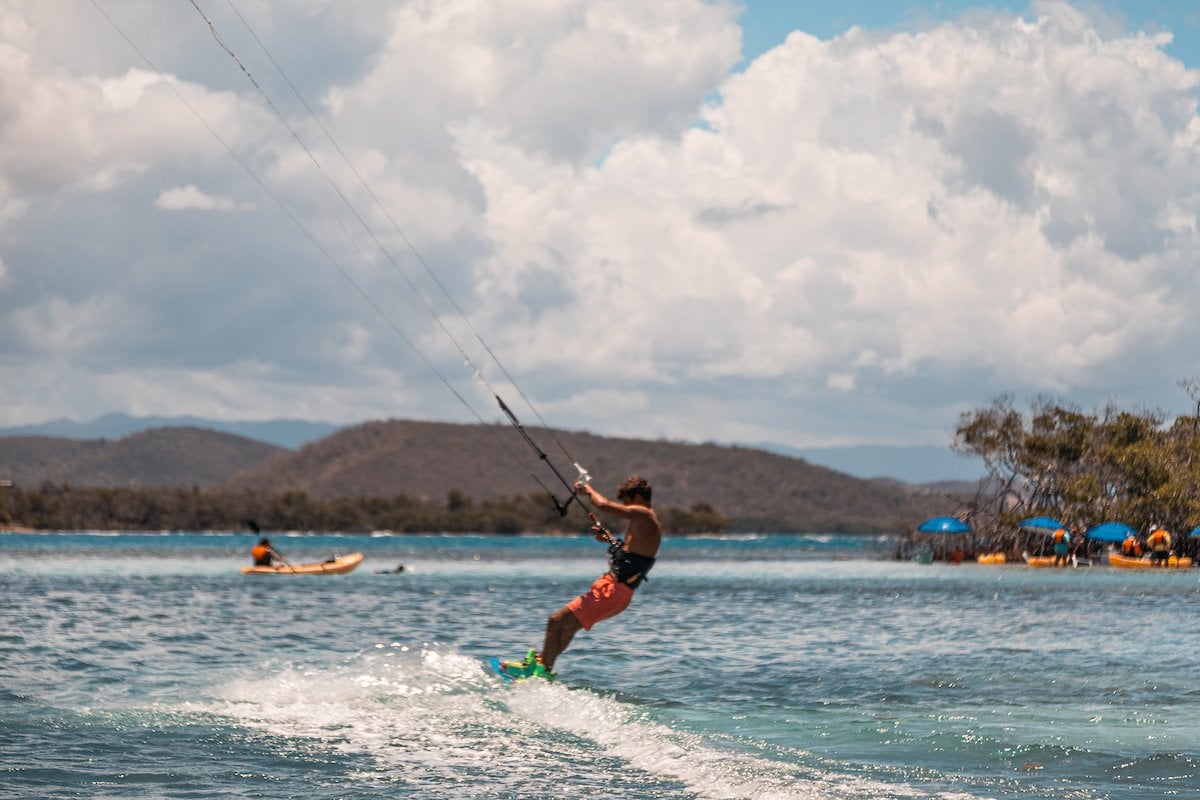 Although Lajas is located near the water, there are no sandy stretches that you'd normally expect in a coastal town. Sun worshippers travel by boat to nearby uninhabited keys, including Cayo Caracoles, Cayo Enrique, and Cayo Mata La Gata, to enjoy unspoiled, powdery white beaches and swim in the crystal-clear waters of the Caribbean Sea.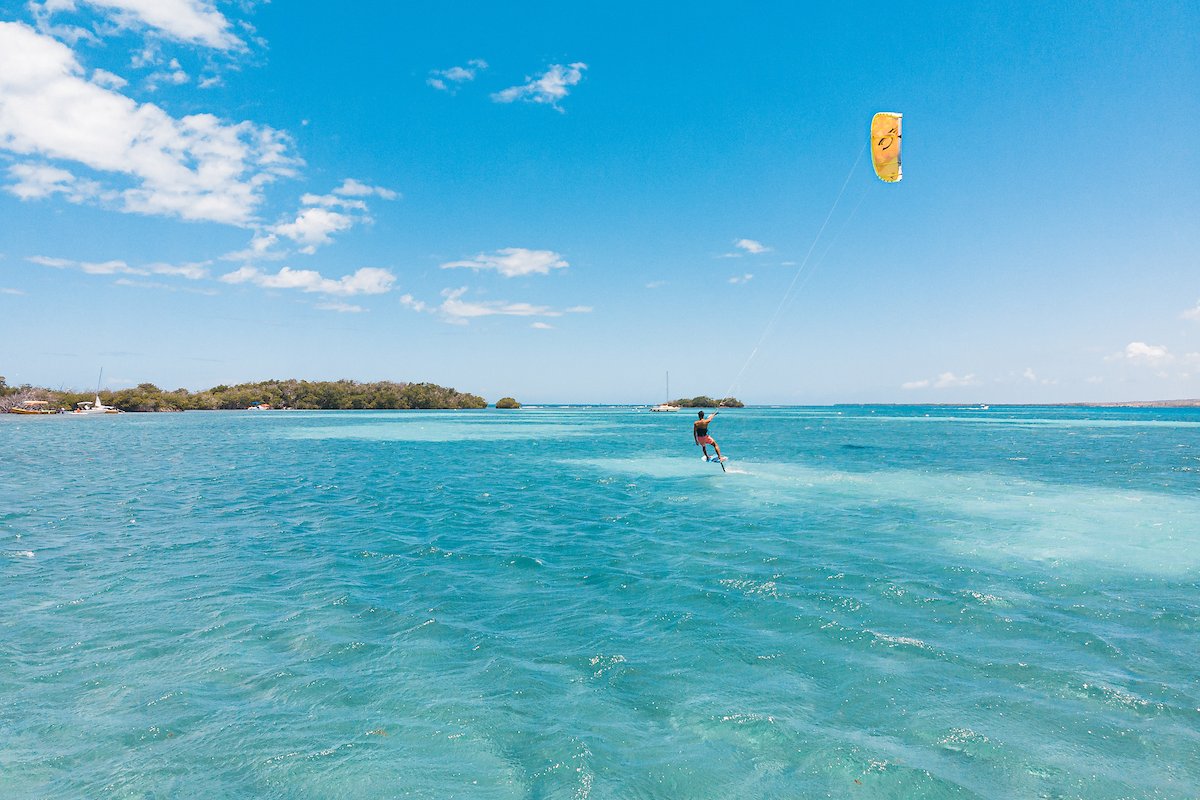 Underwater Adventures
Lajas is well known for two rare underwater phenomena that draw tourists from all over the world.
SCUBA enthusiasts make a point to "Dive the Wall" at La Parguera. Roughly five miles (eight kilometers) off the coast, a continental shelf drops vertically from 60 to 130 feet (18 to 30 meters), creating a landscape that comprises more than 30 stellar dive sites. This unique terrain, combined with warm water temperatures and calm conditions, offers an ideal environment for explorers to swim amongst sea turtles, moray eels, wahoo, and a litany of colorful sea life.
La Parguera also lays claim to one of only five bioluminescent bays in the world. The effect is due to a high concentration of aquatic microorganisms that light up as a method of self-defense; think of them as underwater fireflies. Operators like Paradise Divers and Aleli Tours run nightly group tours led by expert guides, where you'll enjoy a sunset snack before setting out through a tunnel of mangroves to experience the glow. While Puerto Rico harbors two more bio bays (Mosquito Bay in Vieques and Laguna Grande in Fajardo), La Parguera is the only one that allows swimmers to get into the water – just beware of jellyfish and other sea dwellers that are harder to spot (and avoid) in the dark than during the day.