Puerto Rico is home to more than 200 beaches spanning nearly 300 miles of coastline. From long stretches of quiet shores and calming waves to secluded coves and cozy enclaves, the Island offers plenty of opportunities for a relaxing and meditative beach experience. 
If you're looking for the perfect place to unwind in paradise, here's a list of the calmest beaches in Puerto Rico.
Beach day, safely! 
Learn all about Puerto Rico's climate, get real-time weather updates, and find resources to help you enjoy our natural wonders safely.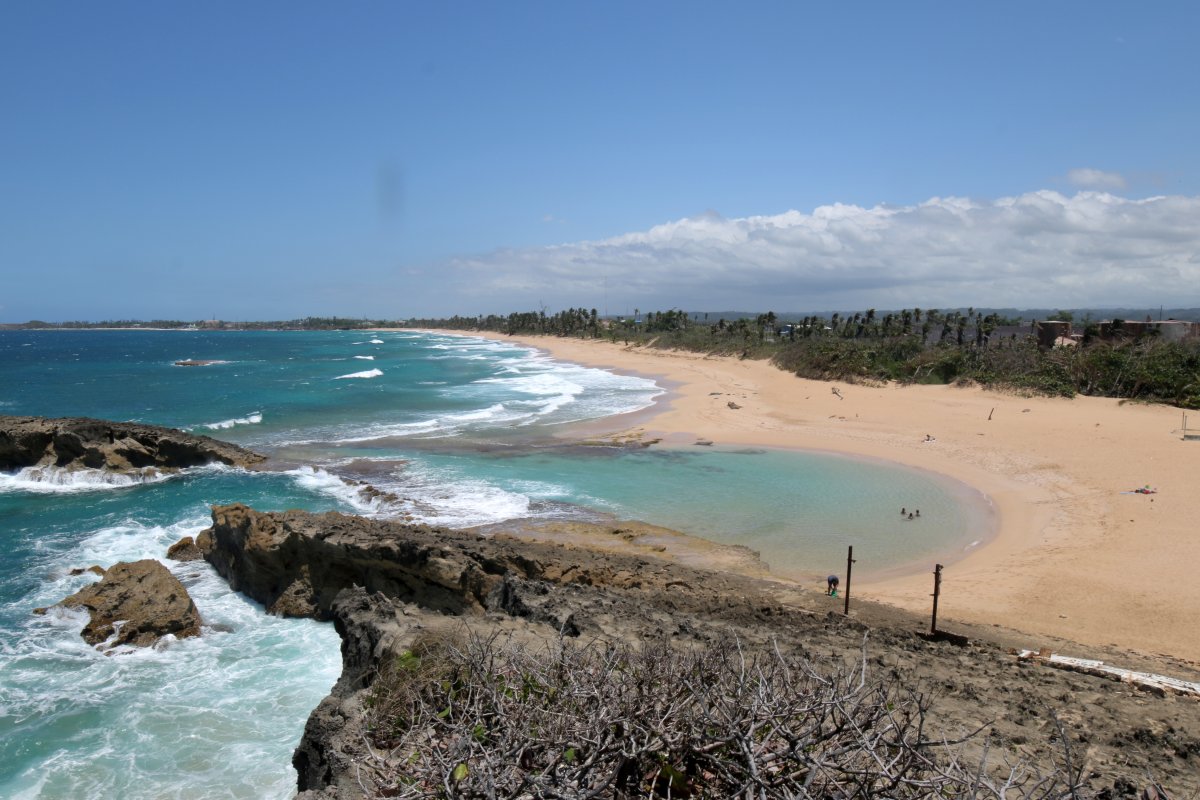 La Poza del Obispo
Tucked beneath a historic lighthouse in the northern town of Arecibo is a place that forces you to disconnect from everyday life and engage with your surroundings. La Poza del Obispo beach may be small in size, but a natural phenomenon makes it a must-visit: limestone rocks that surround the beach prevent the tide from rising, creating a natural pool of calm water. This relaxing beach is ideal for families with kids to spend the day splashing around in the clear waters and golden sand.
Keep in mind that while there is a spacious parking lot, there are no businesses around, so you will have to bring your supplies for a day of sunbathing and swimming.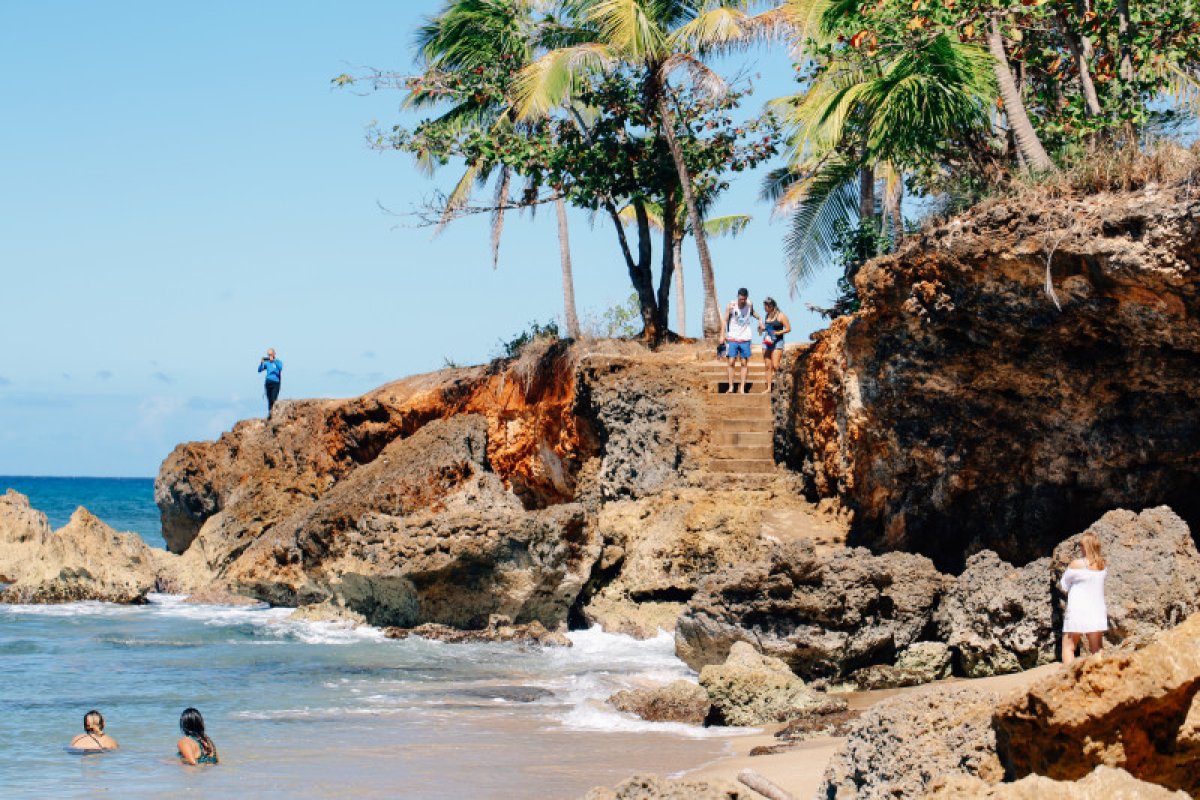 Peña Blanca
This quiet, off-the-beaten-path beach is in Aguadilla, a town along Puerto Rico's dreamy northwest coast. The first thing you'll notice about Peña Blanca is the impressive white karst walls that make up its distinctive landscape. Besides adding to the beautiful, postcard-ready setting, these cave-like hollow spaces double as shelter from the sun or an enclave for quiet meditation. You can also hang up a hammock between palm trees or throw a towel on the sand to enjoy the tropical breeze.
There is varied and active marine life beneath the water, so it is recommended to bring snorkel gear with you to observe turtles, fish, and more. The beach becomes a haven for surfers during the winter, so if it's relaxation you're after, it's best to visit between May and August when the waters are calmest.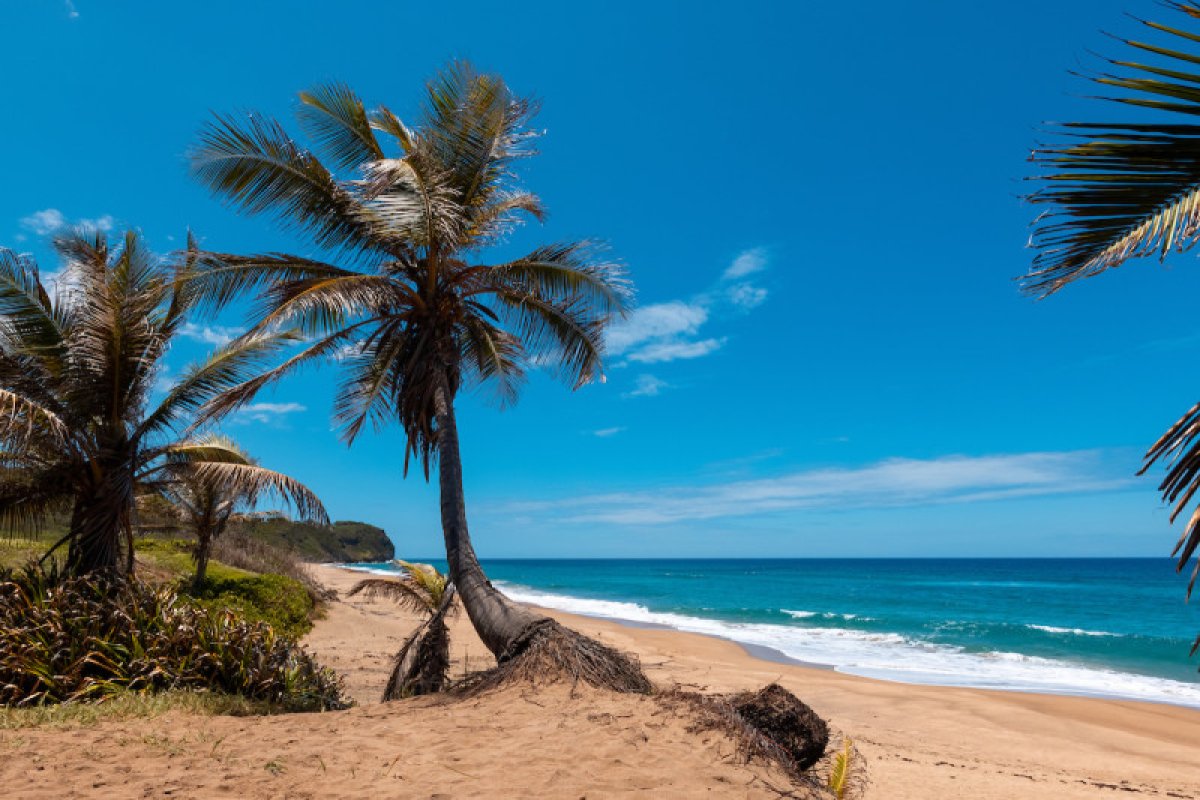 Playa Pastillo
Situated in the northern town of Isabela, this beach is locally known as Cueva de las Golondrinas — not to be confused with a beach of the same name in Manatí. Here, the lush vegetation covering the cliffs contrasts with the turquoise waves that crash on the shore, providing a serene setting for unwinding. There are no facilities on the beach, so you will have to bring everything you need for a beach day.
Although there is not much shade, you can find shelter from the sun along the hollow entrances in the cliff or under a palm tree. There is a large cave on the west side of the beach, perfect for private walks and #NoFilterNeeded photo ops. Playa Pastillo is the kind of spot to bring a beach chair and a book, or a towel to sunbathe, but it is not recommended for swimming. It is most accessible during the summer when the northern tides are at their lowest.
Playa Caracas
Popular, yet never crowded, you can find Playa Caracas (formerly Red Beach) on the island of Vieques. It is one of the beaches with easy access inside the Vieques National Wildlife Refuge, and it boasts some of the most astonishing scenery on the island, with dramatic rock formations carpeted by lush vegetation.
The soft, diamond-dust sand blends harmoniously with the intense turquoise waters, where you can do a little boogie boarding, swim, or simply float. There are lifeguards on duty, making Caracas ideal for families with children. There are a few gazebos around the beach, and although there are no bathrooms on-site, you can visit the ones at the entrance of the refuge.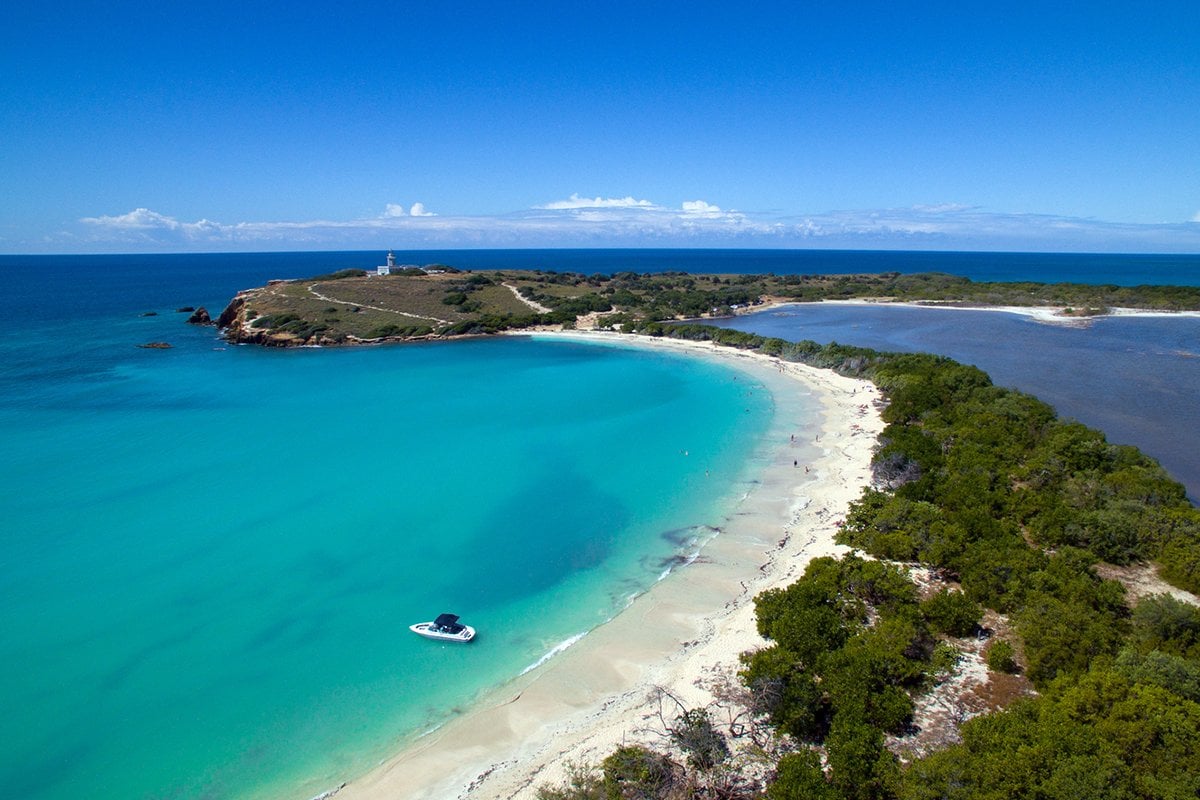 La Playuela
Commonly known as Playa Sucia, this beach is one of Cabo Rojo's most popular beaches. The breathtaking views of the lighthouse and the surrounding cliffs complement the sounds of the gentle waves crashing on the shore. As part of Cabo Rojo's nature reserve, you'll find striking landscapes and plenty of sand to recline on.
If all you want to do is some beach bumming or to work on your suntan, this is the place for you. La Playuela is just steps away from Los Morrillos lighthouse, where you can finish off your day with a spectacular sunset photoshoot to show your friends and family back home. 
Leave Only Footprints
Please leave only footprints! Most of these locations are secluded, pristine beaches where you won't find restrooms, food kiosks, or other facilities. Please be mindful and help keep these natural places clean by bringing trash bags and packing out everything you brought. 
View Places Mentioned on a Map
Discover Puerto Rico's E-Newsletter
Paradise for Your Inbox
Get travel inspiration, news, tips and more delivered monthly.