Fall in love with the many wonders of the island.
There are many layers to Puerto Rico: its rich history, the vibrant culture and art, the scenic views, exquisite cuisine, and more. From impressive colonial castles to glow-in-the-dark kayaking, aromatic coffee, and macro-murals, be sure to visit these locations so you can experience a little bit of everything the island has to offer.
Google Earth Tour
Road Trip Around Puerto Rico 
Fall in love with the many wonders of the island.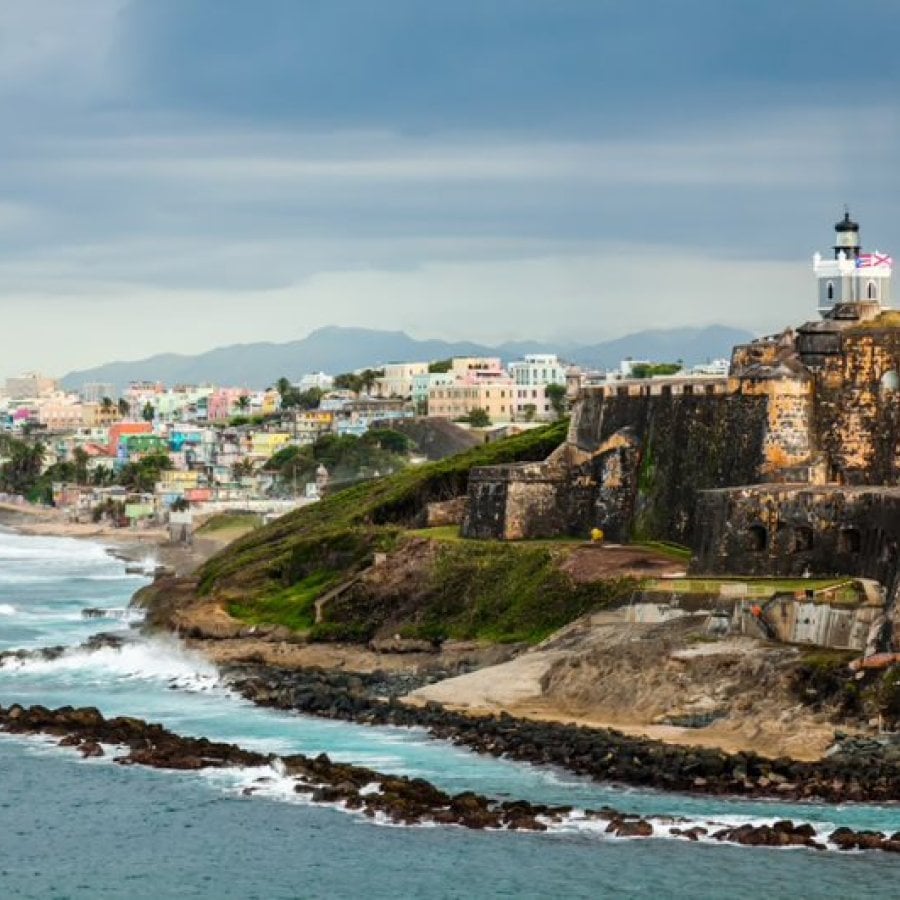 Old San Juan forts 
Centuries-old stories lie within the walls of Old San Juan's forts like El Morro, Fuerte San Cristóbal, and Cuartel de Ballajá. You can learn the history behind Spain's major military marvels in these impressive citadels. For instance, El Morro defended the island from enemy and pirate attacks by sea, while San Cristóbal protected the city from land-based attacks. You can explore the surviving fortifications and see how they changed over hundreds of years, or take advantage of the trade winds and fly kites in the extensive lawn outside of El Morro.
Meanwhile, a visit to Cuartel de Ballajá will open a window to a wider view of culture, as these ancient military barracks now house the Museo de las Américas, a museum focused in the story of the "New World." There, you'll also find Café Don Ruiz for a taste of authentic gourmet coffee from the hills of Yauco.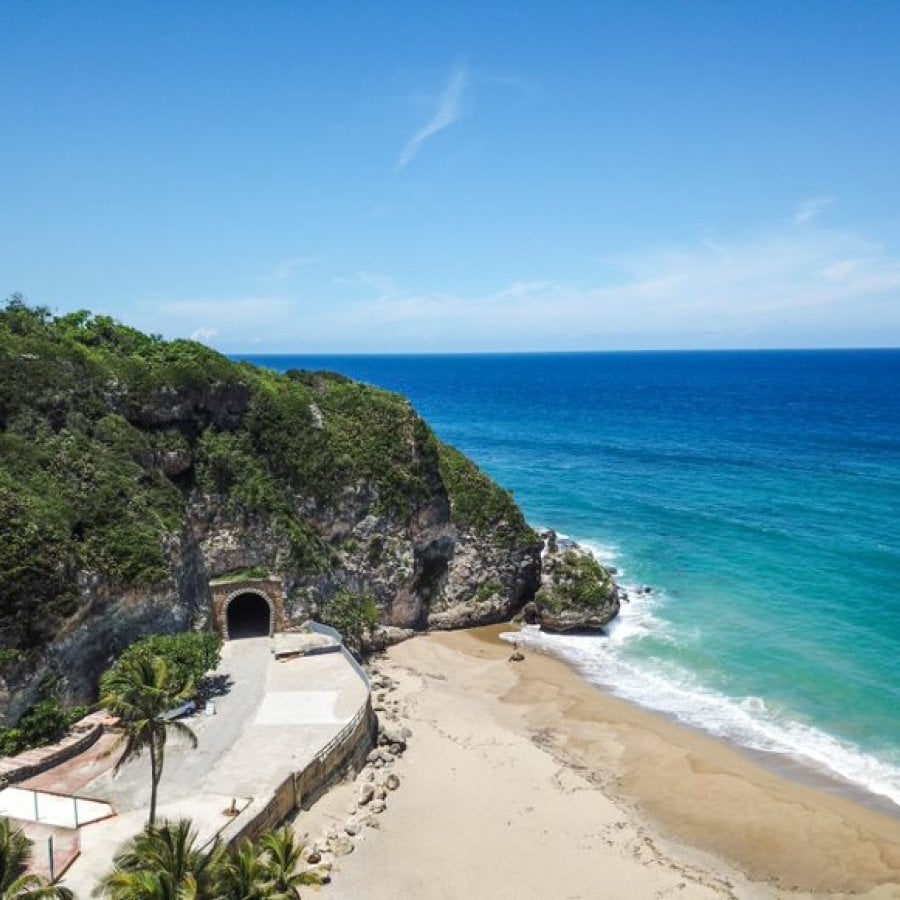 Mirador de Guajataca & Túnel de Guajataca 
You'll find a mesmerizing view of the Atlantic Ocean at Mirador de Guajataca, a scenic platform overlooking the island's northern coast. At Túnel de Guajataca, you can take a short walk through what was once part of the network of trains used for transporting sugarcane from town to town. Venture into the tunnel and through to the beach, discovering small caves, rock formations, and other beautiful sites along the way.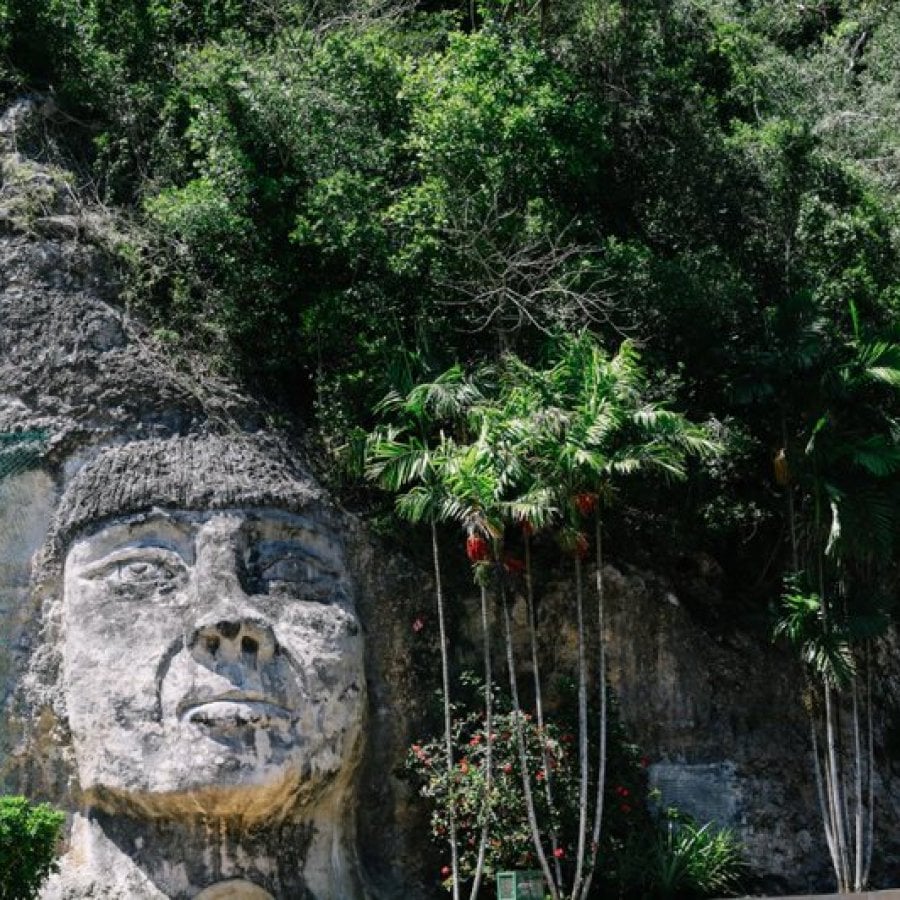 Cara del Indio & Playa Jobos  
On your way to one of the most popular beaches on the northern side of the island is Cara del Indio, an impressive rock sculpture that welcomes visitors to Isabela. The Taíno engraving represents the indigenous chief Mabodamaca and presents a great photo opportunity. As you continue your drive into Isabela, you'll find Jobos beach, a favorite among locals, and a must-visit spot while in town. This beach is ideal for making the most of water sports like surfing, paddleboarding, or simply lying on the beach under the sun. You'll find restaurants and kiosks around where you can try staple Puerto Rican dishes like mofongo, tostones, or deep-fried red snapper.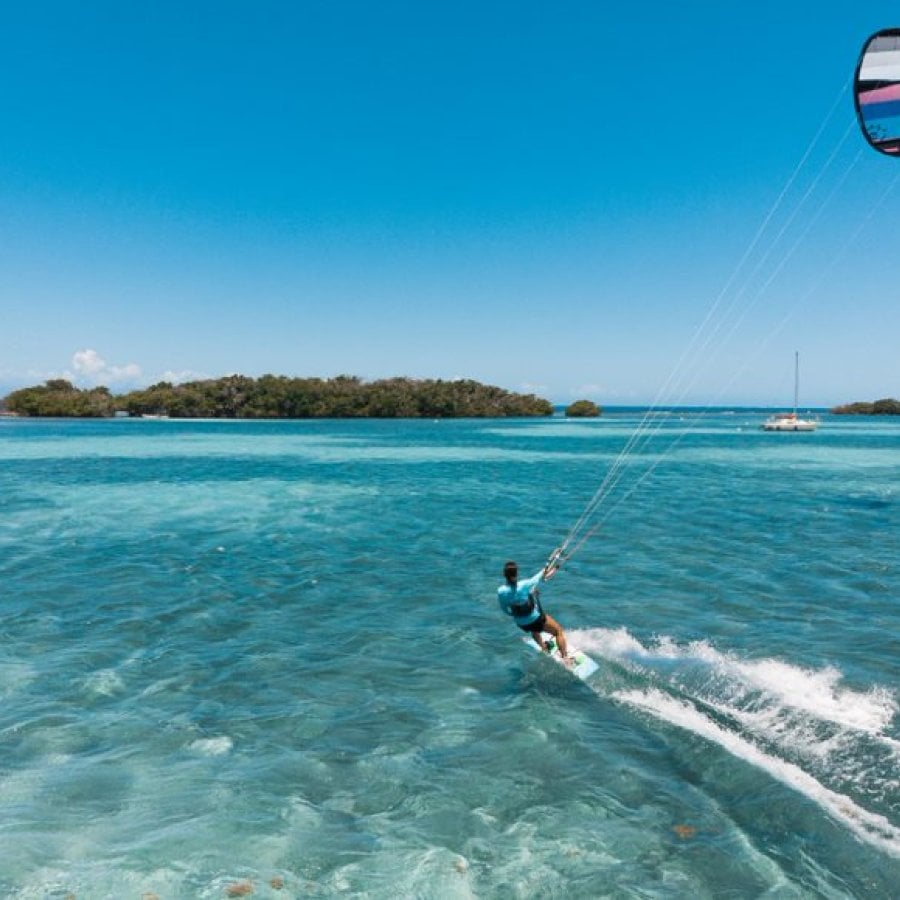 La Parguera 
A bay with glow-in-the-dark water where you can kayak, snorkel, and more, La Parguera is one of the three bioluminescent bays in Puerto Rico and is in the town of Lajas. The bay's neon glow is made possible by microorganisms that light up when agitated, and you can book a guided night tour to enjoy this unbelievable experience. You can also walk around the boardwalk in the fishing village, where you'll find establishments packed with food, cocktails, as well as artisan vendors selling crafts and souvenirs.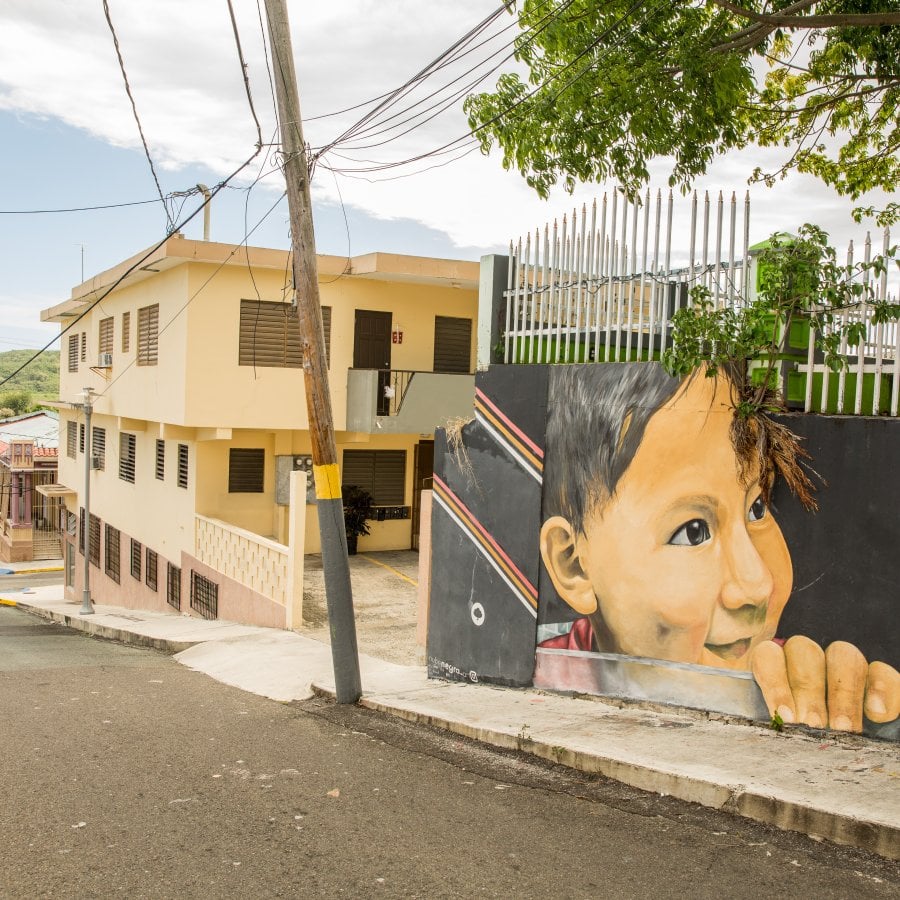 Yaucromatic
In Puerto Rico, art is not only found in museums. In the southern town of Yauco, local artists took their skills to the street and created macro murals to revitalize the town after hurricanes Irma and María. You can find large-scale paintings like "Tropical Breeze," painted with bright, neon colors across houses and businesses in a small neighborhood, and complimentary murals around the plaza and parks a few blocks away. You can find a map of all the street art and walk around town to enjoy the colorful creations.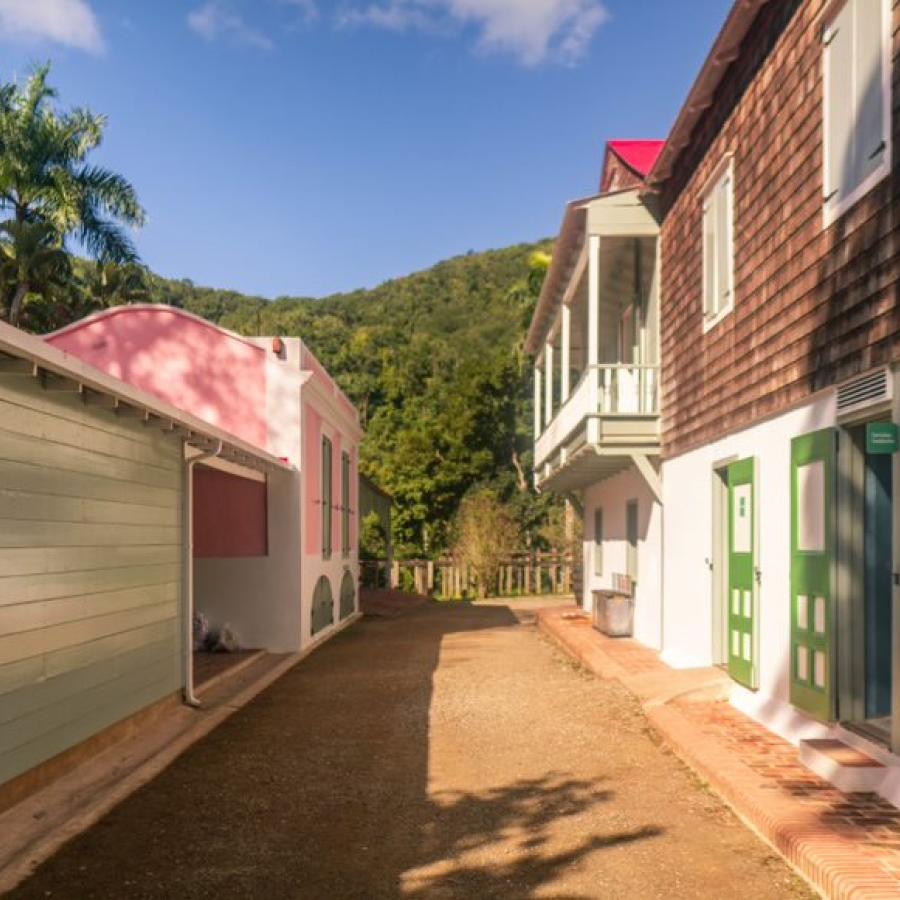 Hacienda Buena Vista 
Once a working coffee hacienda in Puerto Rico, this natural protected area serves as a learning center celebrating coffee culture on the island. Hacienda Buena Vista includes a restored historic site with several buildings, a unique hydraulic turbine, and a functioning museum that tells the tales of the hacendados. The estate is reminiscent of Puerto Rico's caffeine-fueled glory days when coffee production was one of the island's major exports. Once a year, they produce cacao here as well.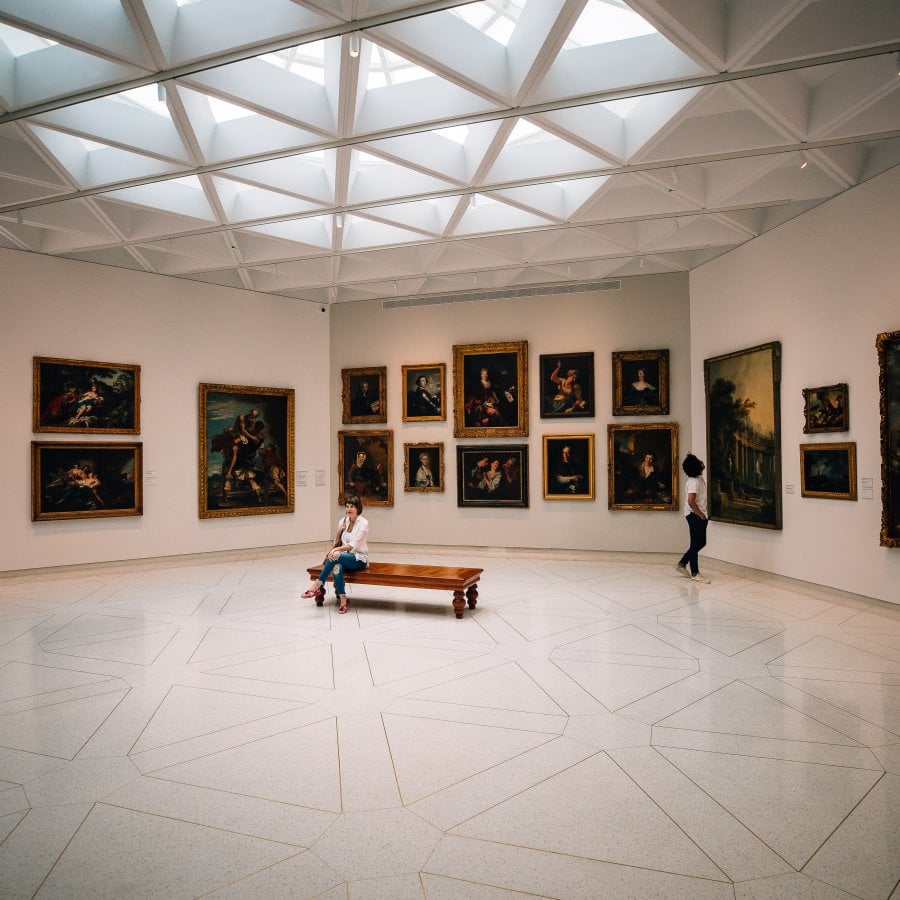 Museo de Arte de Ponce 
Take a walk around the halls and exhibitions of one of the island's top museums, the Museo de Arte de Ponce, where you can find thousands and thousands of pieces from Latin America, Europe, and Puerto Rico. From paintings to pottery and sculptures, you'll find baroque and Victorian techniques all around. Be sure to enjoy the famous "Flaming June" by Lord Frederic Leighton. This magnificent, fiery 1895 painting hangs proudly as part of the museum's permanent installments.
View Places Mentioned on a Map