Called "El Pueblo del Café" (Coffee Town), Yauco has long been a hub in the Puerto Rican coffee industry. While the area continues to produce stellar beans, it also lends itself to other crops, like tropical fruits and tobacco. 
You might also hear Yauco referred to as La Capital Taína (The Taíno Capital), a name bestowed due to its importance among the Taíno people, who originally inhabited the Island.
While downtown Yauco is inland, the southern tip features a stretch of coastline on the Caribbean Sea. The municipality borders several other towns such as Maricao, Lares, Adjuntas, Sabana Grande, Guánica, and Guayanilla. Yauco is about a half-hour drive from the city of Ponce and an hour and forty-five minutes from San Juan.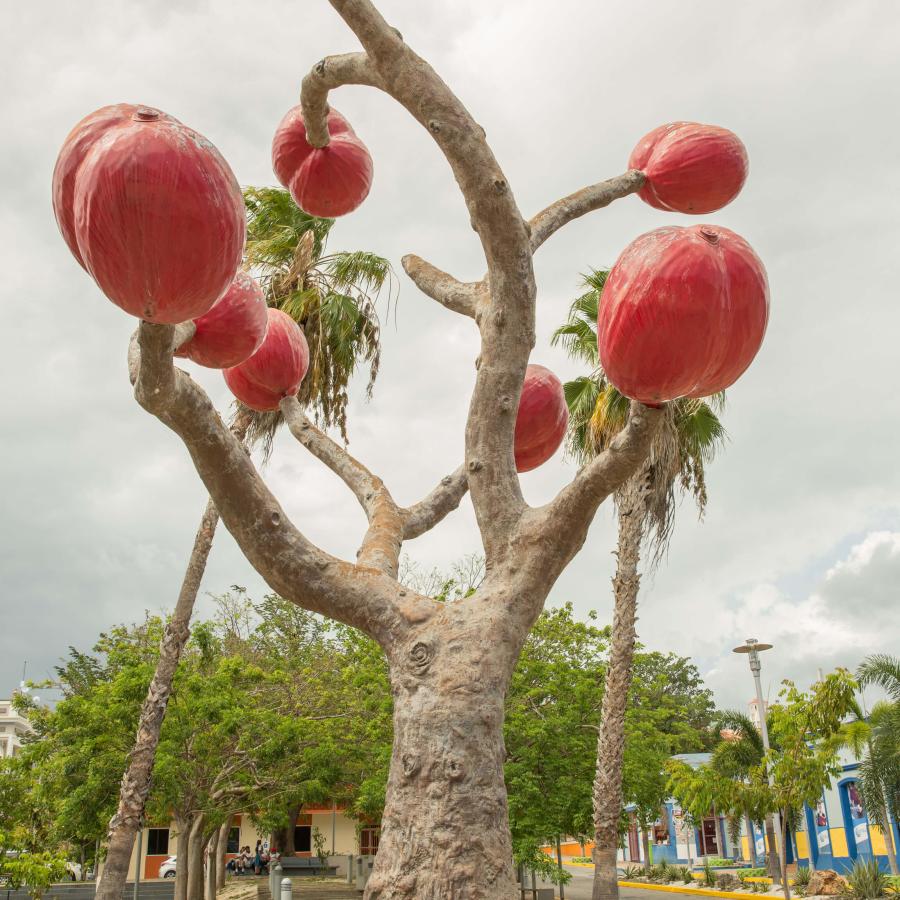 Coffee Town
Yauco's mountainous terrain and natural irrigation from rivers, such as the Río Yauco, Río Chiquito, and Río Naranjo, make the area ideal for coffee farming, and the municipality is renowned for its rich, flavorful bean varieties.
Cuatro Sombras and Gustos Coffee Company are two of the well-known Puerto Rican brands that use beans grown here. You can sample these tantalizing Yauco beans in shops and cafés throughout the Island, such as the Café Cuatro Sombras in Old San Juan. To enjoy these brews locally, stop into one of Yauco's charming cafes, like El Café de Marta.
The Coffee Festival, held annually in February, celebrates the harvest and honors the history of Yauco through a parade, music and dance, food and drink, arts and crafts, and, of course, coffee tastings.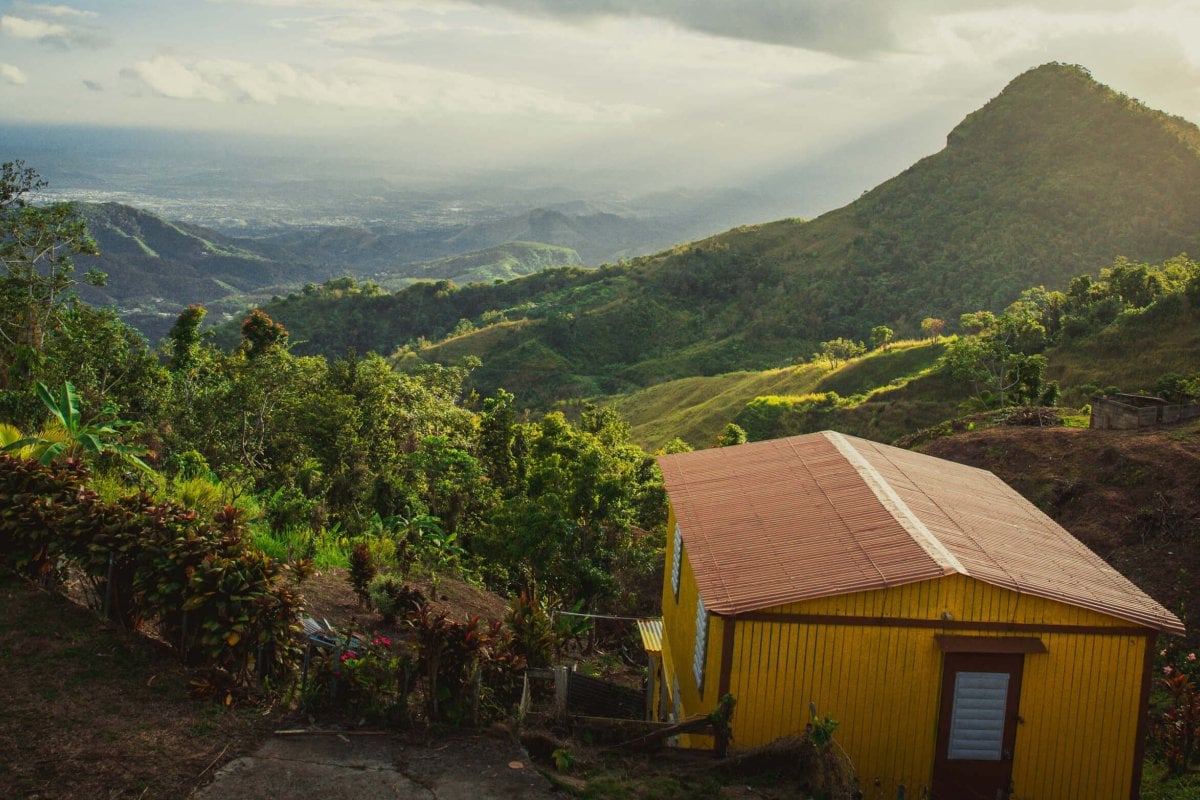 Outdoor Adventure
Yauco has much to offer travelers who want to spend time in the great outdoors. Surrounded by lush hills, Lago Luchetti is a manmade reservoir that's perfect for fishing, boating, and relaxing amid breathtaking scenery. The lake is part of the Lago Luchetti Wildlife Refuge, where you can enjoy recreational activities like camping, hiking, and bird watching.
If you're up for a physical challenge, hike to Cerro El Rodadero, a peak 2,864 feet (873 meters) above sea level, where you can see as far south as the Caribbean Sea on a clear day.
Making a trek to the Salto Santa Clara waterfall can also be rigorous, but the hour-long journey is well worth the effort when you arrive at this majestic wonder set deep in the forest.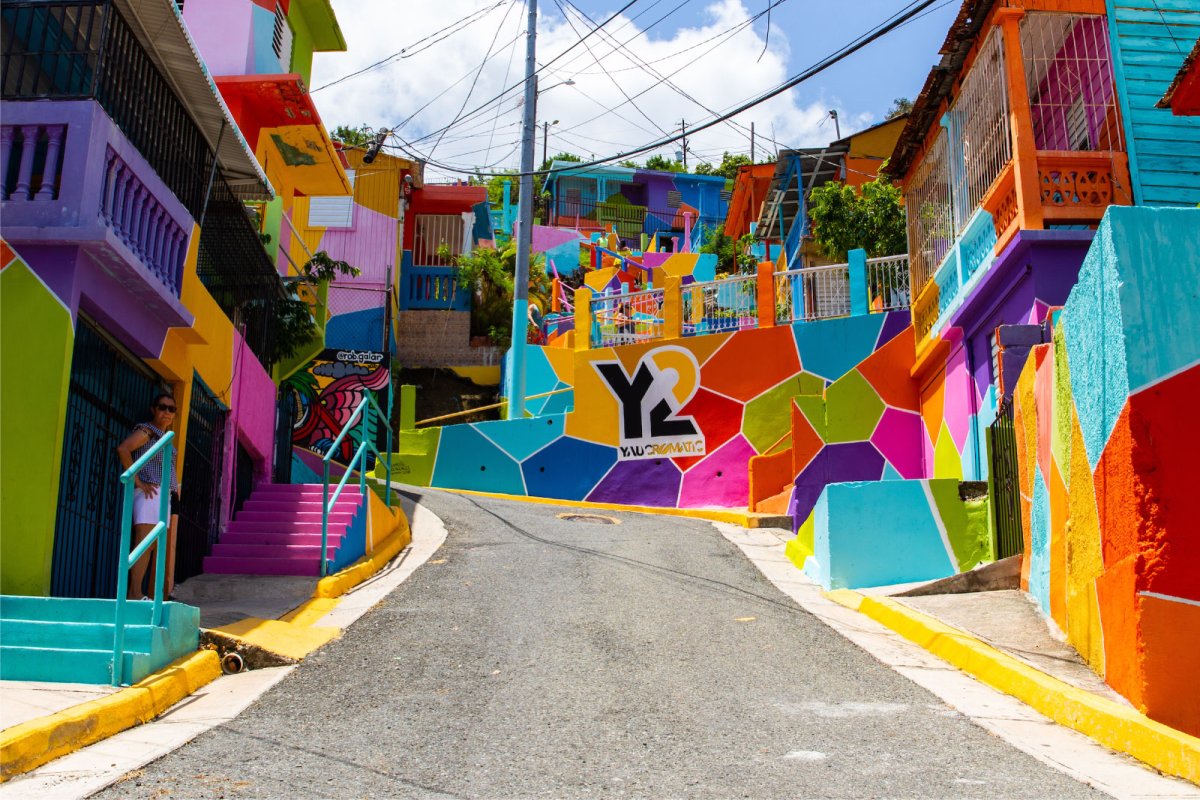 Art for All
Thanks to a group of visionary Puerto Rican artists led by local Jonathan "Pito" Hernández, Yauco is a shining example of the power of urban art. The Yaucromatic and Y2 projects have transformed building facades, replacing blank walls with brilliant murals.
In the age of selfies and social media sharing, Yauco has emerged as a sought-after, photo-ready tourist destination. You can access an interactive map online that will lead you to each of these outdoor masterpieces.
In addition to stand-alone works scattered around town, a "macromural" entitled Brisa Tropical (Tropical Breeze) visually unites a stretch of 19 homes and stairways in the La Cantera community. The brightly colored, eye-catching pattern has become an iconic image synonymous with the municipality itself.
Discover Puerto Rico's E-Newsletter
Paradise for Your Inbox
Get travel inspiration, news, tips and more delivered monthly.