Take a virtual tour and discover the Island's artistic scene.
Puerto Rico is home to impressive museums, awe-inspiring paintings, colorful street art, and remarkable sites you can explore from the comfort of your home. From murals to ancient collections of paintings and sculptures, there is art waiting to be enjoyed throughout the Island. If you are an art lover, a history buff, a culture explorer, or an inspiration seeker, Puerto Rico is a must-visit for your travel bucket list!
Through state-of-the-art technology and in partnership with Google, thousands of artworks from some of the Island's most prestigious institutions have been digitized, giving you a new way to experience it from anywhere in the world.
What is Google Arts and Culture?
Google Arts and Culture is an online platform enabling people to discover art, architecture, and other virtual exhibits from all over the world. Walk through corridors of a museum courtesy of Google Street View and learn about masterpieces unique to the Island. Google uses highly specialized cameras to capture artworks so that you can appreciate the texture and materials of paintings and other artworks from the comfort of your home. There are also opportunities to explore more about the lives of artists and the history of the places that inspired their work.
If you are logged into a Google account, you can also create collections and save specific views of the artwork to create a personalized virtual exhibition. Among the collections of Puerto Rican culture that are available, you can access artwork housed in places like the Instituto de Cultura Puertorriqueña, the Museo de Arte de Puerto Rico, Museo de Arte de Ponce, and many others.
Museo de Arte de Puerto Rico
Delve in Puerto Rico's rich history with the curated online exhibitions of the Museo de Arte de Puerto Rico. The entire portal offers a vision to the island's fascinating history and evolution. From paintings to photography and sculptures, the artifacts presented in their virtual catalog pay homage to the people of Puerto Rico, their struggles, and resilience.
From the 19th-century masterpieces like "Mother and Daughter" by Atiles y Pérez to the most recent works like "Fuera de Registro" by contemporary artist Ivelisse Jiménez, be sure to navigate some of the most iconic moments in Puerto Rico's art scene.
The Museo de Arte de Puerto Rico (MAPR), a non-for-profit organization, was inaugurated on July 1, 2000, as a legacy for the Puerto Rican people. The mission of the Museo de Arte de Puerto Rico is to enrich the lives of its diverse audiences by making accessible and promoting the knowledge, appreciation, and enjoyment of visual arts from Puerto Rico and the world.
Museo de Arte de Ponce
Have you ever heard of the famous Flaming June? You have access to it, as well as resources to learn about Frederic Leighton (its creator) and examine the strokes of oil in the painting as you venture into an online exhibit from the Ponce Museum of Art.
The art museum in Ponce is a treasure trove of European art in America and offers a collection that stretches from the middle ages to the dawn of the 20th century.
Despite his training as an academic painter, Frederic Leighton championed the ideas of Aestheticism, which believed in an "art for art's sake," independent of narrative, moral connotations and realistic detail. In Flaming June, Leighton depicts a sleeping female figure, curled up under a cascade of orange drapery.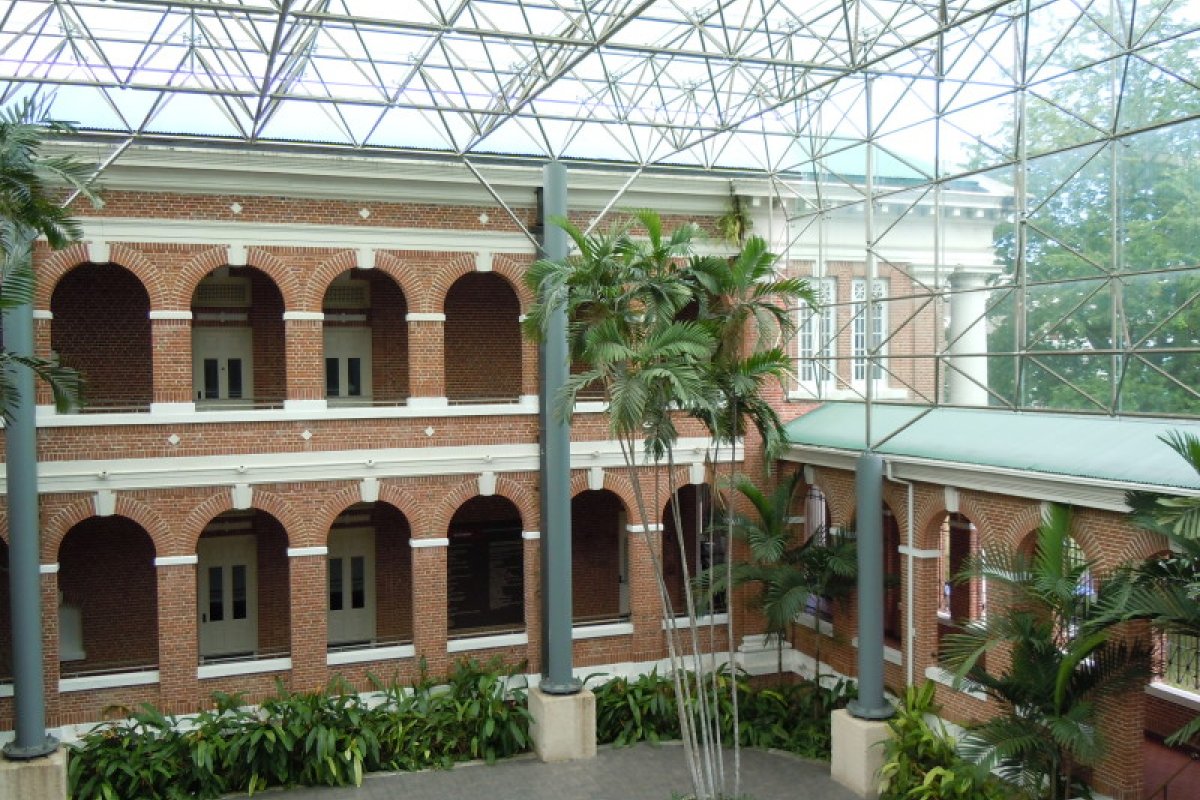 Museo de Arte Contemporáneo de Puerto Rico
The permanent collection at the MACPR is comprised of nearly 1,200 pieces of art dedicated to enhancing the island's cultural diversity to all types of audiences. Their free digital collection presents both established and up-and-coming painters, sculptors, and photographers.
Be motivated by the island's tropical colors in "Isla Vacía" by Arnaldo Roche Rabell or the Caribbean blues in "Re-Colección" by Carlos Betancourt, and many more local painters.
Founded in 1984, the Museo de Arte Contemporáneo de Puerto Rico (MAC) was born out of the will of Puerto Rican artists and cultural workers who recognized the urgency to create an alternate model for exhibiting contemporary art and its issues.
Instituto de Cultura Puertorriqueña
The Institute of Puerto Rican Culture is known for holding the most extensive national heritage collection in the entire island, with works that span from textiles and furniture to paintings and sculptures. Their impressive archive houses over 40,00 artifacts of true cultural value from the 16th century until today.
Scroll their virtual collection and explore online exhibits by classic artists like Francisco Oller and José Campeche. An excellent place to start is the sketches to famous paintings like "El Velorio" and landscapes that take you back to Puerto Rico's rural life in the early 1900s like "La Planchadora" and "El Pan Nuestro."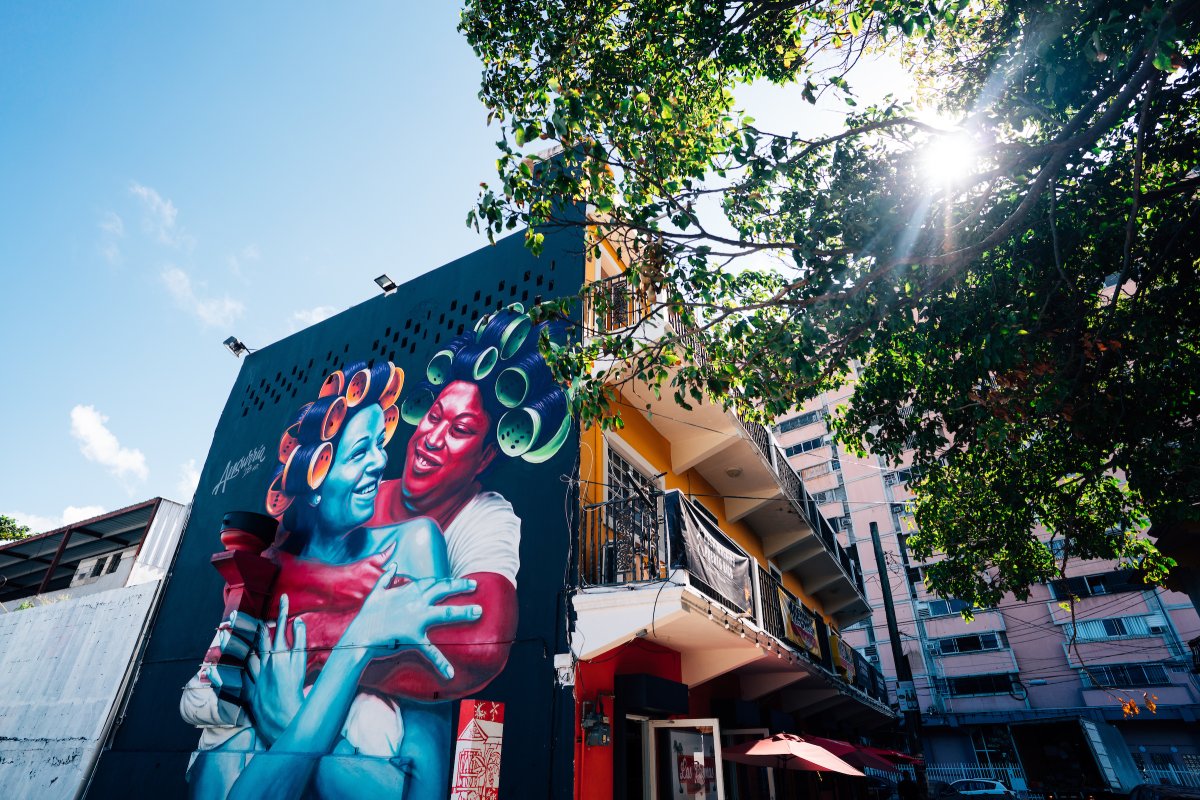 Los Muros Hablan
You can also take a tour of giant murals around the neighborhood of Santurce by exploring Los Muros Hablan (The Walls Speak), one of the largest street art projects in the Caribbean. Their online exhibition is a tour of the San Juan district where renowned Santurce es Ley was born. The mecca of street art in Puerto Rico is showcased through the works of local and international artists whose goal was to revitalize abandoned buildings throughout the city.
Walk around the borough and get to know the story behind the impressive pieces of art that adorn the Puerto Rican streets.
Discover Puerto Rico's E-Newsletter
Paradise for Your Inbox
Get travel inspiration, news, tips and more delivered monthly.