An introduction to the Island's literature.
Puerto Rico has been the backdrop of many classic and modern literary works. In most of the stories, the Island is as important as the main character, and other times, it is the birthplace and inspiration of the author. 
With a literary tradition stretching back centuries, writers enchanted by the Island span from conquistadors that narrated their experience in the "New World" to the early jíbaros that scribbled about the Island's beauty, and new generations of authors who capture the essence of the place that helped shape their identity.  
Whether it is a selection of poems, an intriguing novel, short essays, or books that are deeply rooted in Puerto Rican culture, you can get to know the heart and soul of the Caribbean through the eyes and words of people who have lived on and loved the Island. 
Don't know where to start? Whether you want something to help inspire your future travels or enrich your beach reading during your next visit, here's a selection that ranges from classic to contemporary. 
When I Was a Puerto Rican
Esmeralda Santiago
Considered to be the first of three installments that make up her memoir, Esmeralda Santiago's most prominent work "When I Was a Puerto Rican" starts in rural Puerto Rico, portraying the tropical sounds, sights, and even the poverty she knew growing up. When her mother takes off to New York with her children, Esmeralda goes from eating guava fruits and listening to the coquí every night to learn a new language and transition to a new way of living. Santiago contrasts the peaceful landscapes with her early years' turbulent family dynamic and takes the reader on her journey from the barrio to Brooklyn to Harvard. The book touches on subjects like self-discovery, immigration, and her Puerto Rican identity.
Simone 
Eduardo Lalo
Some categorize it as a love story, others as a chase. Eduardo Lalo's acclaimed "Simone" will take you deep into the neighborhoods of San Juan. Centered around Old San Juan, Río Piedras, and Santurce, the story follows an anonymous narrator – a middle-aged writer that spends his day scribbling about his life and suddenly starts receiving messages from an unknown source. Regardless of where he goes, a message destined for him awaits. As the novel unfolds, so does the narrator's love for the secret pursuer and the reader's affection for the city. Lalo received the prestigious Rómulo Gallegos Award, giving him international recognition. 
La Carreta
René Marqués 
Divided into three acts, "La Carreta" (The Oxcart) is a 1950's play by René Marqués that follows a family of jíbaros that move to the United States in search of the American Dream. From La Perla to New York, the author portrays the emotional journey of Puerto Rican migration around the time of industrialization. 
Felices Días Tío Sergio
Magali García Ramis
A Puerto Rican coming-of-age novel, "Felices Días, Tío Sergio" (Happy Days, Uncle Sergio), by Magali García Ramis, follows Lidia, a young girl whose life takes an unexpected turn after the arrival of her uncle disrupts adolescence in the care of women. A free spirit full of liberal ideas, Sergio is like no one Lidia has met before, which catches her attention. The book focuses on Lidia's upbringing and the influence of her uncle over her life, as a chain of events unravels, and you can see how this little girl navigates her feelings, thoughts, tragedy, and changes. 
La Borinqueña
Edgardo Miranda
A graphic novel that introduces a Puerto Rican superhero inspired by the Island's National Anthem, "La Borinqueña," was created by Edgardo Miranda, a writer with Marvel. Her powers, granted by a Taíno goddess when she goes exploring the caves of the Island, are derived from the Island's myths and history. La Borinqueña has superhuman strength, the ability to fly, and can control storms. 
Other books to enjoy:
"My Beloved World" by Sonia Sotomayor
"Nuestra Señora de la Noche" (Our Lady of the Night) by Mayra Santos Febres
"Songs of Simple Truth" by Julia de Burgos

"The Last Salsa Singer" by Ivelisse Rodríguez

"La llamarada" (The Flare) by Enrique Laguerre

"El país de cuatro pisos" (The Four-Storeyed Country) by José Luis González

"Mundo cruel" (Cruel World) by Luis Negrón 

"Juliet Takes a Breath" by Gabby Rivera

"La casa de la laguna" (The House on the Lagoon) by Rosario Ferré

"La Guaracha del Macho Camacho" (Macho Camacho's Beat) by Luis Rafael Sánchez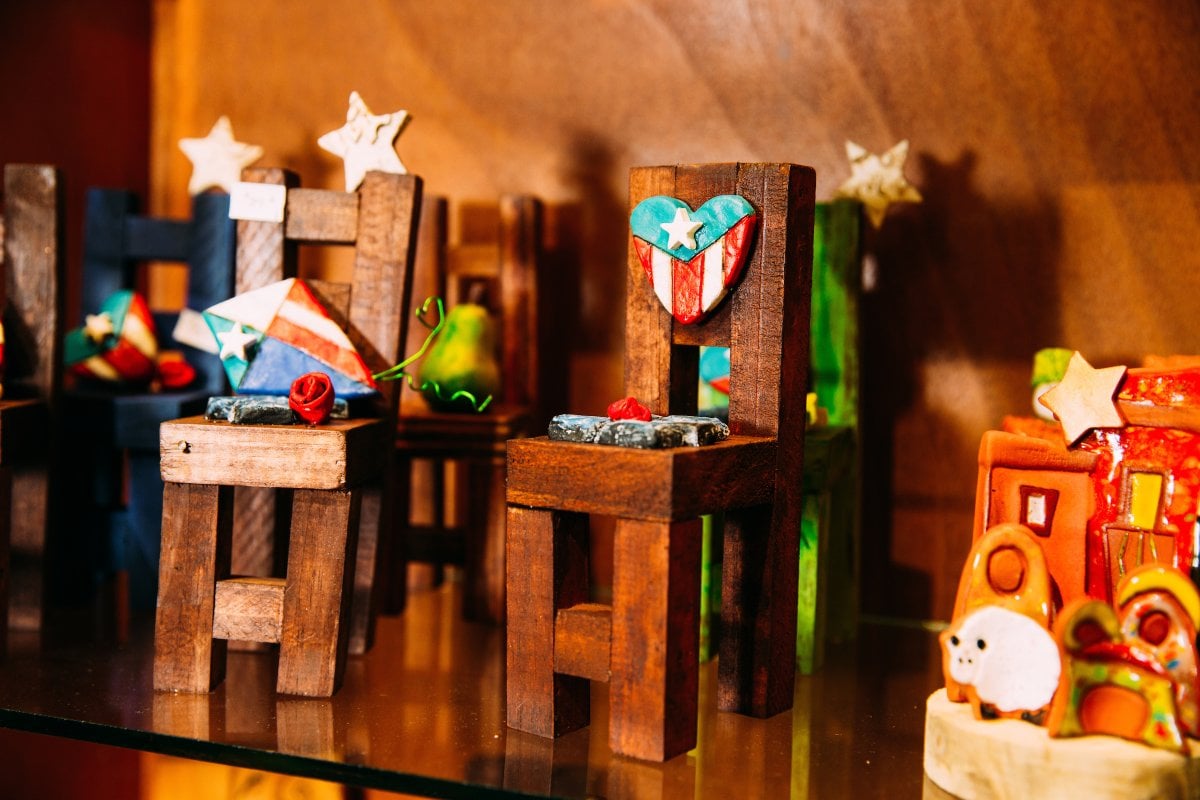 Bring a piece of Puerto Rico home
Brands of Puerto Rico seeks to tell stories through products created by Puerto Rican hands. 
To export the Island's talent and creativity, the family company Brands of Puerto Rico created a platform that serves as a stage for local artisans and small business owners to showcase their products to audiences worldwide. Find local products like coffee, bread, homemade seasoning, handmade jewelry and accessories, books, traditional sweets, and more.