With colorful costumes, action-packed storylines, fierce rivalries, energetic commentators, and daring feats of strength and athleticism, wrestling in Puerto Rico has always been about more than matches — it's a beloved part of the culture, a must-see destination for fans around the world. So it is widely known that Puerto Ricans revel in wrestling as if it were real — cheering loudly for the good guys, jeering the villains, and jumping to their feet with excitement.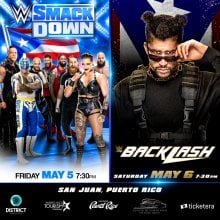 Catch Friday Night Smackdown and Backlash for the first time in Puerto Rico!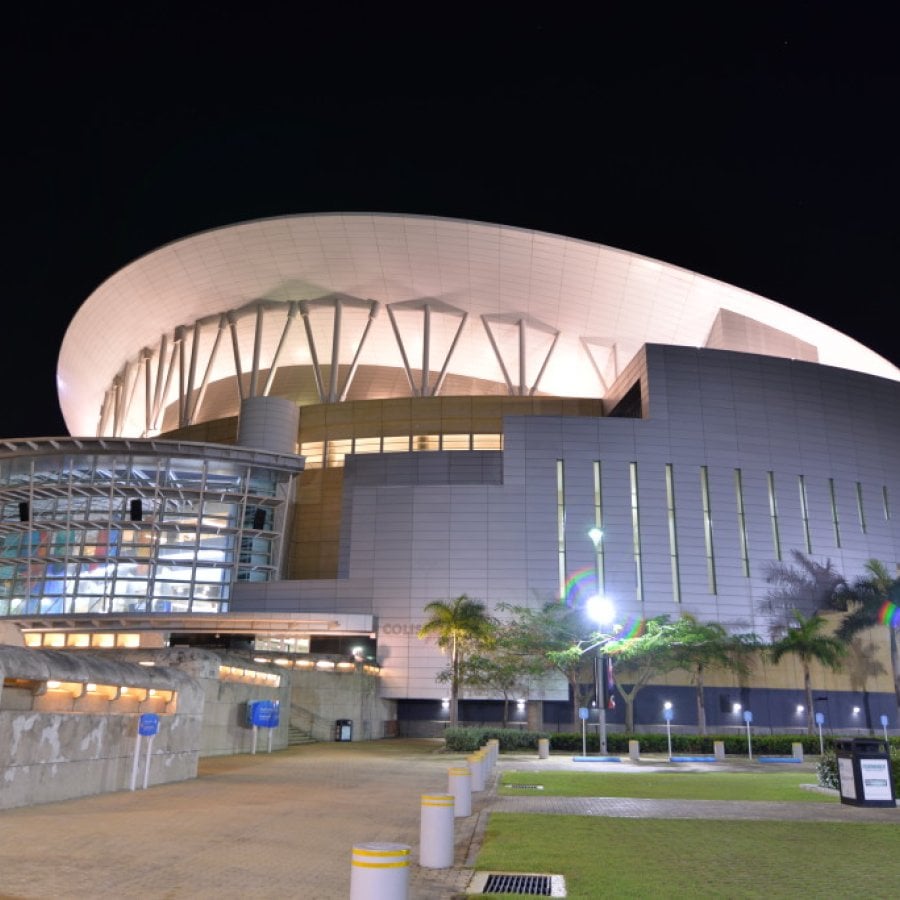 A bit of history
The sport, known locally as lucha libre, was introduced to the Island in the second half of the twentieth century through television programming and events held with foreign wrestlers. But it wasn't until decades later that it became inherent to Boricuas as the local scene grew and local wrestlers started gaining recognition on and off the Island, like Pedro Morales, Carlitos Colón, and Savio Vega, to name a few.
In time, Puerto Rican wrestling evolved into a distinctive performance style characterized by theatrical matches that often used foreign objects, such as chairs, tables, and ladders. This inspired the development of modern hardcore wrestling, where rules of disqualifications and count-outs do not apply. In fact, the Island hosted some of the first infamous fire and death matches in wrestling history.
A new wave of wrestling enthusiasts appeared when Puerto Rican reggaetón artist Bad Bunny fulfilled his childhood dream. He debuted at the Royal Rumble of the World Wrestling Entertainment (WWE) in January 2021. Since then, the superstar has participated in several matches of the wrestling promotion and will host WWE Backlash on the Coliseo Puerto Rico José Miguel Agrelot and face Damian Priest, a WWE wrestler of Puerto Rican descent, marking the first big pay-per-view WWE event to take place on the Island in 18 years.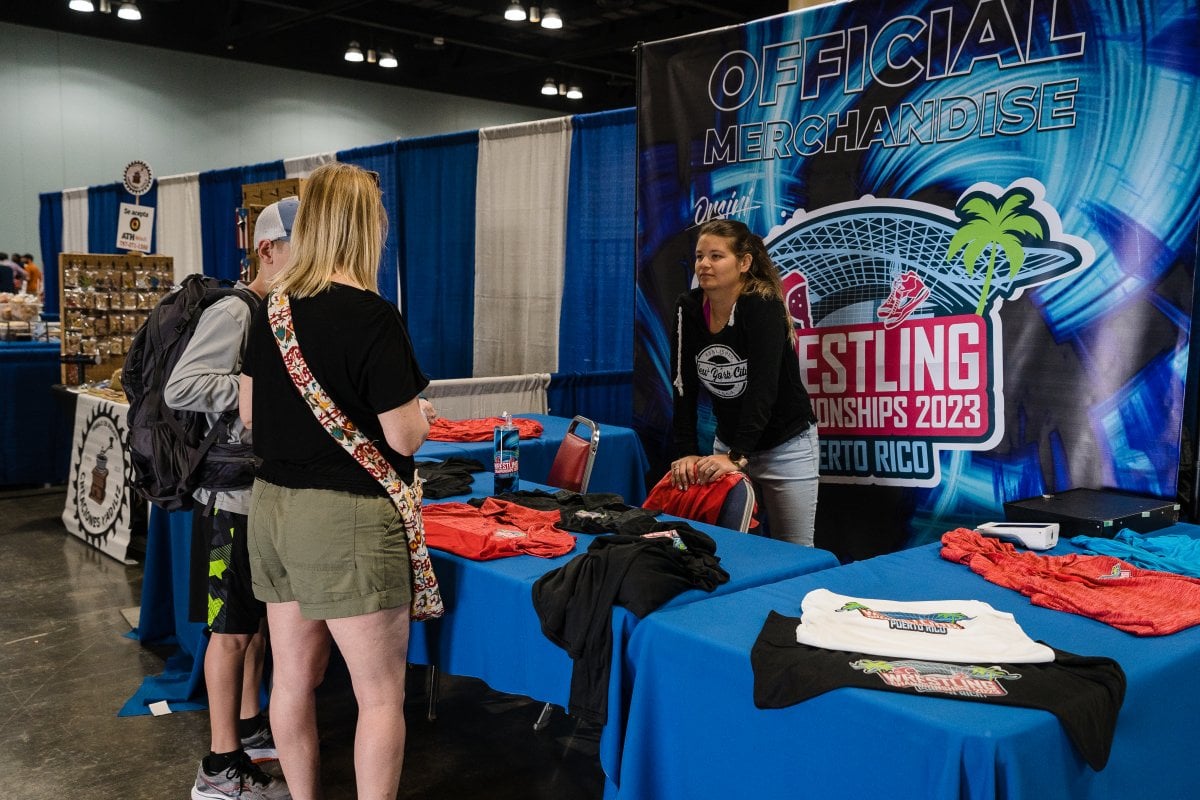 Wrestling matches in Puerto Rico
Two local professional wrestling promotions established the scene in Puerto Rico and are still committed to finding and training new talent, ensuring the sport thrives. In 1973, the legendary Puerto Rican wrestler Carlitos Colón and Víctor Jovica founded Capitol Sports Promotions, one of the most successful promotions in the Caribbean and Latin America — known today as the World Wrestling Council (WWC).
 Through their television shows, live events with explosive plots and bringing in international stars, such as Ric Flair, Hulk Hogan, and Andre, the Giant, helped to attract large crowds and cemented Puerto Rico as a major wrestling destination. The company still holds many monthly matches highlighting local and international wrestlers.
On the other hand, International Wrestling Association Puerto Rico (IWA Puerto Rico), founded in 1999 by promoter Víctor Quiñones, still focuses on pushing younger and new wrestlers and hosts live matches most Saturdays in different locations around the Island, like the Coliseo Emilio E. Huyke in Humacao, Coliseo Mario Quijote Morales in Guaynabo, Cancha El Maní Pavilion in Mayagüez and many others.
Famous Puerto Rican Wrestlers
Pedro Morales
Pedro Morales rose to prominence in the last decades of the twentieth century, and in the 1970s, he signed with the World Wrestling Federation (WWF). He became the first Latino wrestler to win the company's heavyweight championship. He held the title for over two years, making him one of the longest-reigning champions in WWF history.
Carlitos Colón
Carlos Colón Sr., more commonly known by his ring name Carlitos Colón, is often referred to as "The Father of Wrestling" in Puerto Rico and is regarded as one of the greatest wrestlers and promoters in the history of the sport. His career left him with over 70 scars on his forehead that he exhibits with pride, considering them the proof of his brutal matches. He's the founder and promoter of the WWC, which at one point was one of the world's most successful and influential wrestling promotions. He was inducted into the WWE Hall of Fame in 2014 and the following year into the Wrestling Observer Newsletter Hall of Fame.
Carlito
Carlos Edwin Colón Jr. is the son of Carlos Colón and became a rising star in the wrestling industry. However, he is best known for his time with WWE. Known under the ring name Carlito Caribbean Cool or simply Carlito, he is the only wrestler to win a championship on two separate debuts in WWE and the second Puerto Rican wrestler to hold the Intercontinental Championship.
Savio Vega
Born Juan Rivera, he began his lucha libre career in the WWC, winning the WWC Universal Heavyweight Championship three times and the WWC Puerto Rico Heavyweight Championship three times. He wrestled in WWF for a decade and, after, returned to the Island and joined the IWA, where he was a General Manager and won five titles. During his career, he went by many ring names Kwang, TNT, and later Savio Vega, the leader of a Puerto Rican stable named Los Boricuas.
Damien Priest
Damian Priest, whose real name is Luis Martínez, is a professional wrestler of Puerto Rican descent signed to WWE. He won fans over with his charismatic performances and impressive athletic skills.