From lace-knitting to sports and maritime history, learn about Puerto Rico from a different perspective. 
Museums in Puerto Rico give you a window to the island's cultural development. From the artistic movement that dominated the island for centuries to the colonial possessions that are evidence of the wealth that attracted the conquistadors, museums give you a front-row ticket to Puerto Rico's story told across time. The largest collections are housed in prominent buildings such as the Museo de Arte Contemporáneo and the Museo de La Américas, and they will grab your attention with dazzling architecture and innovative exhibits. 
However, Puerto Rico is full of smaller museums that might not have the glitz and glamour of their larger counterparts but are packed with pectacular compilations of stories and artifacts. From seafaring traditions to lace-knitting customs, these smaller institutions offer a deeper understanding of the island's history and how many different aspects have shaped hundreds of years of culture to make the island what it is today. 
For travelers interested in history and culture but not crowds these small museums are a great way to get off the beaten path to learn more about the island and its people. 
You don't get very far as an island without a strong maritime tradition. This small museum in Old San Juan offers an introduction to the island's seafaring culture and houses an impressive collection of nautical artifacts. Visitors can enjoy a remarkable collection of intricately detailed model ships (from 15th-century galleons to modern-day cruise ships), miniature ships in bottles, objects found underwater, including an array of antique tools. The museum also showcases the world's most extensive collection of life preservers.
Located on the island's west coast, this museum documents the tradition of making lace in Puerto Rico. Woven into the town's identity and economy, the museum aims to keep the tradition alive, showcasing exclusive collections of lace made by local artisans, among other items. For a hands-on experience, you can learn about traditional styles and techniques at one of their weekly workshops. Or, plan a visit during the town of Moca's annual lace festival, which features weaving demonstrations and exhibits, live music, and a knitted fashion show. 
Puerto Rico has given the world many amazing sports heroes, including baseball players, boxers and more. This museum immortalizes the outstanding achievements of Puerto Rican athletes from all different types of competitions. The Museo del Deporte houses impressive collections of Puerto Rican and Caribbean athletes, and it is among the top five sports-related halls worldwide. From artifacts to documentaries and interactive exhibits, this museum can appeal to more than just sports aficionados. One of the main attractions is a set of life-size statues of renowned athletes, so don't forget to bring your camera. 
Located inside the University of Puerto Rico in Río Piedras, this museum was designed by the renowned architect Henry Klumb. Inside, you'll find one of the most comprehensive collections of Antillean archeology in the Caribbean, as well as an assortment of paintings, drawings, engravings, sculptures, pop culture, and more. You can cover a thousand years of human history in a single stop on your own or on a guided tour. The museum also hosts a variety of conferences and workshops throughout the year, so check their schedule for special events that might be of interest during your visit.
If you find yourself visiting the neighboring island of Vieques, make Fortín Conde de Mirasol one of your first stops. This unfinished fortress, built in the mid-1800s, was the last fortification built by the Spaniards in the Americas. After being abandoned for decades, the fortress was restored and repurposed as a museum that presents the story of Vieques. Visitors can learn about the early Taíno people who resided here prior to the arrival of the Spanish and follow the island's history all the way through its decades of service as a US Navy base. Exhibitions include tools and artifacts used by Puerto Rican ancestors, as well as the remains of Puerto Ferro, a 4,000 years old Indigenous person found on the island. As you're walking around this museum you'll also be able to enjoy some of the best views on the island.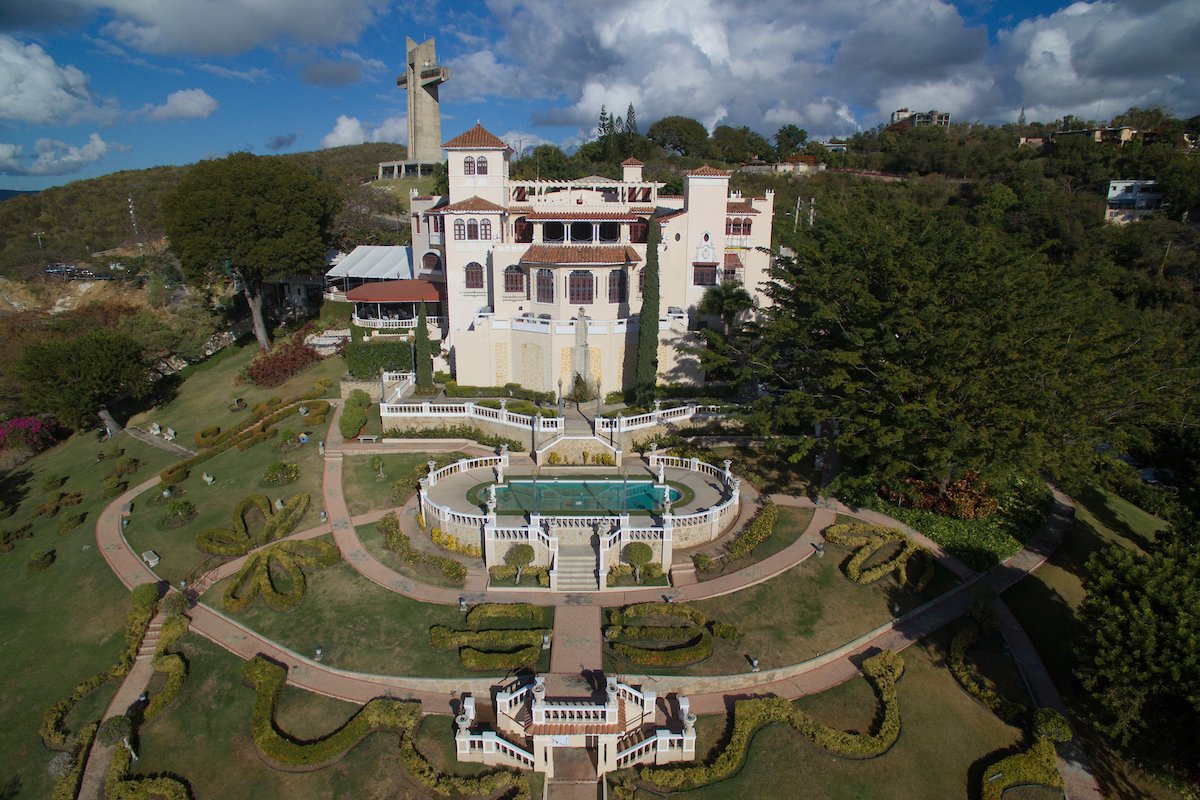 Bonus Stop
This castle-turned-museum dates back to the 1930s and was built by the Serrallés family, known for their famous Don Q rum. You can take a guided tour of what used to be their summer house and relish the era's style and décor. Halls and rooms packed with furniture of the so-called "high time," and upper terraces offer spectacular views of the Ciudad Señorial. The museum also hosts a permanent exhibit called "Hacienda Mercedita," which presents the history of the eponymous sugarcane plantation in Ponce, as well as a variety of temporary exhibitions.