Traditional crafts, modern fashion, artwork — find better souvenirs by buying local.
Puerto Rico's vibrant local shopping scene encompasses everything from artisans making traditional handicrafts to young makers shaking up contemporary fashion and design. Whether you're looking for a vejigante mask, a hand-woven hammock, or a cute top and handmade jewelry, the island has entire streets, hidden shops, and annual festivals that are dedicated to only-in-Puerto Rico finds.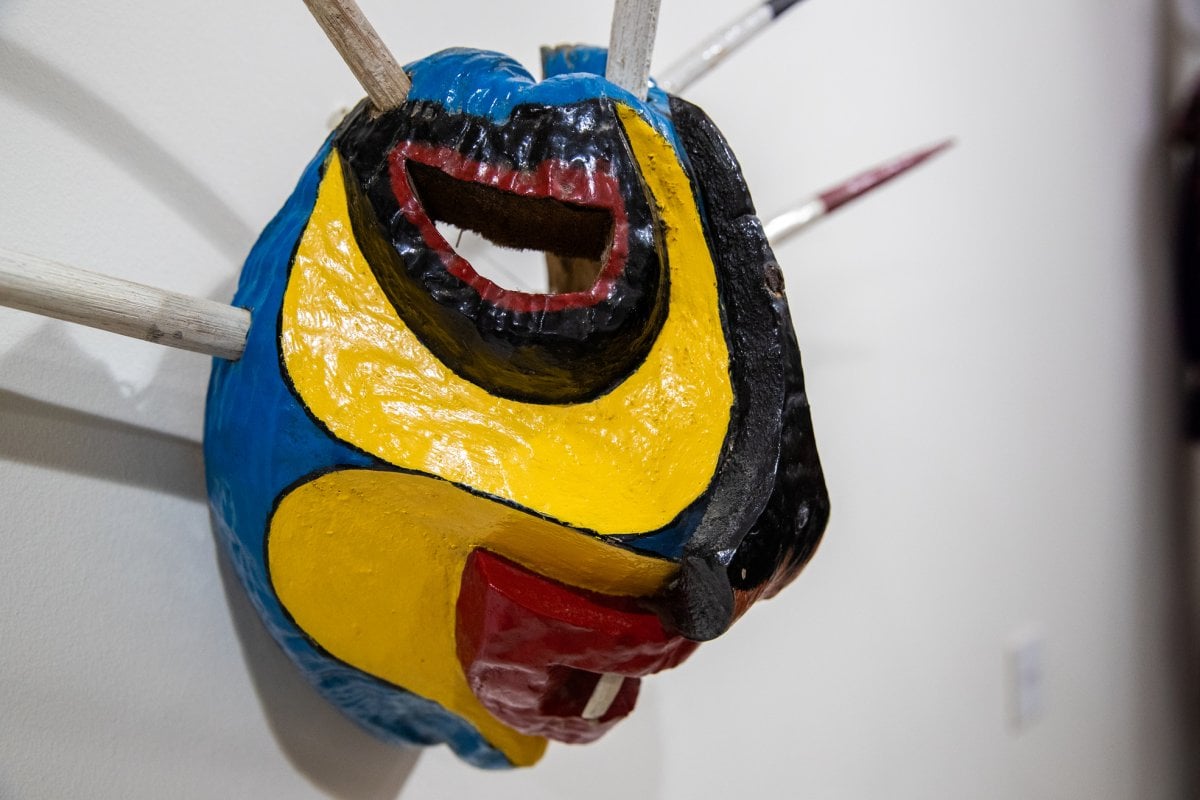 Artisan Goods
For traditional crafts and artwork, your best bet is Old San Juan. Among the most popular souvenirs are vejigante masks, which come in two styles: the classic Loíza coconut masks and the Ponce papier-mâché version.
Many shops carry woven hammocks and other home décor items, as well as ceramics, serigraphs, paintings, and sculptures, usually depicting scenes from the Old City or the countryside of Puerto Rico. Old San Juan also houses numerous art galleries, such as Galería Éxodo and Galería Botello, selling original pieces in different mediums by Puerto Rican artists.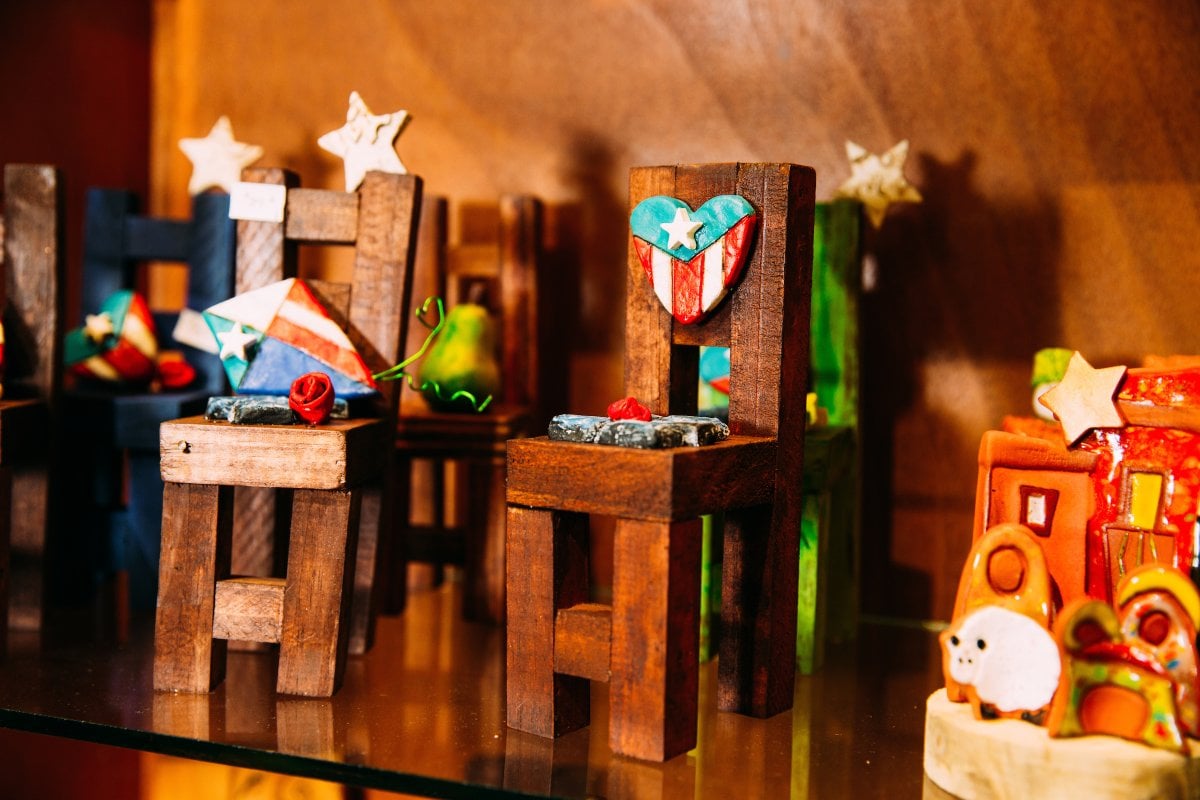 Bring a piece of Puerto Rico home
Brands of Puerto Rico seeks to tell stories through products created by Puerto Rican hands. 
To export the Island's talent and creativity, the family company Brands of Puerto Rico created a platform that serves as a stage for local artisans and small business owners to showcase their products to audiences worldwide. Find local products like coffee, bread, homemade seasoning, handmade jewelry and accessories, books, traditional sweets, and more.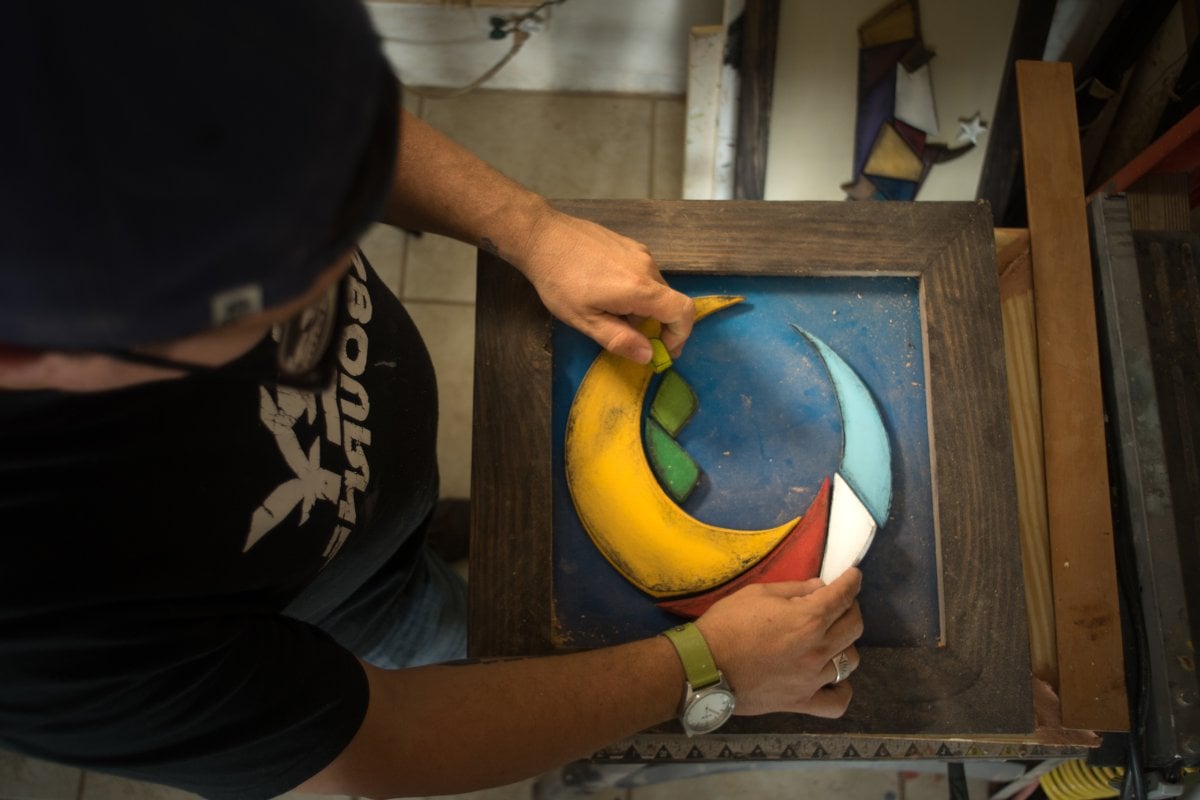 Calle Fortaleza
One of the main streets in Old San Juan, Calle Fortaleza extends from La Fortaleza, the governor's mansion, all the way to Plaza Colón by the Castillo San Cristóbal. Amid the large jewelry and souvenir stores you'll find a variety of local artisan shops, like Puerto Rican Arts & Crafts, Mi Pequeño San Juan, Olé, and The Handcraft Store. There are other shops worth checking out just off Calle Fortaleza, including The Poet's Passage (on Calle de la Cruz), Artisan Corner (in Da House hotel on Calle San Francisco), and El Galpón (on Calle Cristo near the Cathedral).
Paseo de la Princesa
Every weekend, this pedestrian avenue just outside the wall of Old San Juan is lined by dozens of kiosks where artisans sell arts, crafts, musical instruments, toys, and other handcrafted pieces. On Sundays, a live band plays salsa music in the afternoon, making Paseo de la Princesa for a lively shopping experience.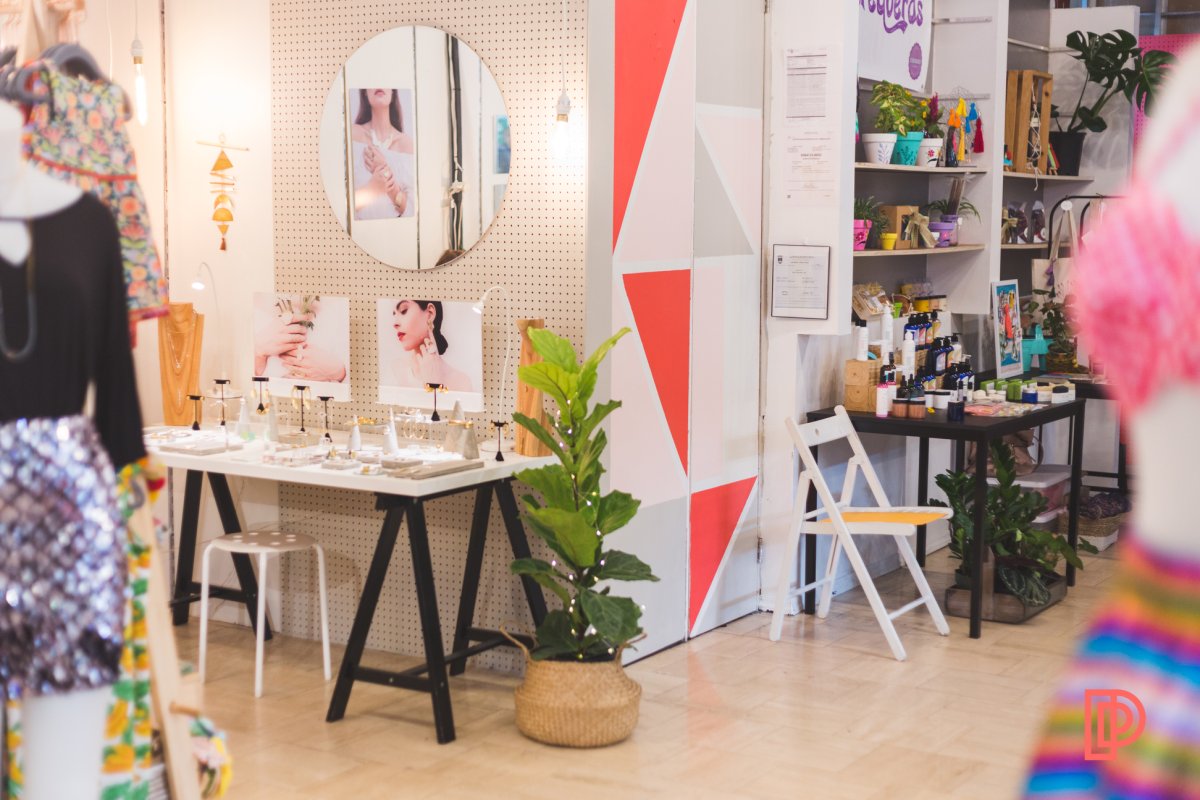 Shops Selling Local Brands
Shopconcalma
Also in Old San Juan, Shopconcalma on Calle San Francisco sells many styles of handmade purses and bags, designed in collaboration with local artists using colorful fabrics and upcycled denim. The shop also carries jewelry, clothing, and art by local designers.
Santurce POP
If you're looking for up-and-coming, independent designers, be sure to check out POP, a collaborative marketplace that showcases young creatives. POP is located in a two-floor warehouse space in Santurce, the artistic center of San Juan, and hosts pop-up markets in various venues around the island. At any of POP's locations you can find locally designed clothing and accessories, handmade jewelry, books, art, and even services like hairstyling. 
El Nido
El Nido is a concept store located in a renovated historic building in the heart of Bayamón, which is easily accessible via Tren Urbano, the urban train system. One side of the building is a store with exposed brick walls brandishing shirts, swimsuits, and artwork, as well as tables covered in locally made jewelry, accessories, and cosmetics. The other side of the building is a bar, where there are weekly music and art events.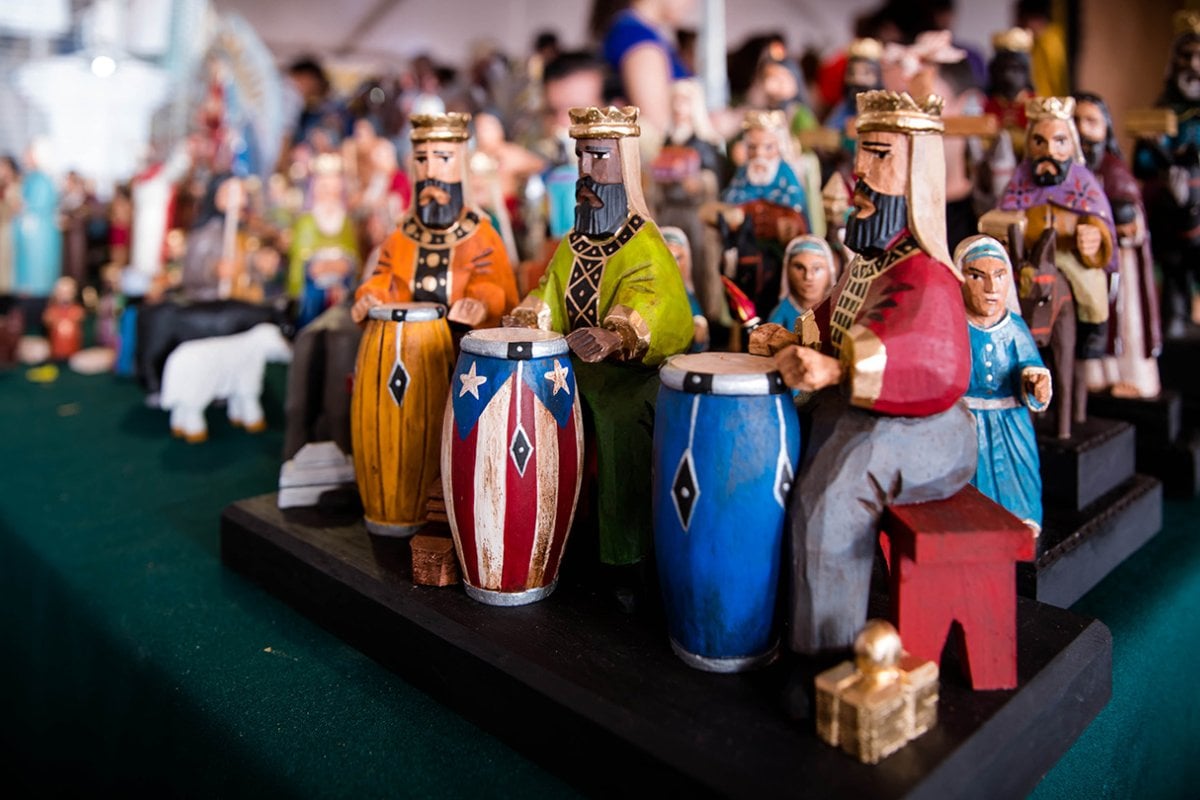 Festivals
Several of Puerto Rico's annual events celebrate its craftspeople and makers, so don't miss out on the perfect mix of fun and one-of-a-kind shopping.
Fiestas de la Calle San Sebastián
The biggest party in Old San Juan is also the year's biggest gathering of artists and makers. The Fiestas de la Calle San Sebastián are the unofficial close of the holiday season in January, taking over the Old City from Thursday to Sunday with parades, live bands, circus performers, dance troupes, workshops for kids, and hundreds of artisans in every square selling traditional folk art and other unique and colorful handmade pieces.
Timbiriche Design
This annual fair is held by the Museo de Arte Contemporáneo de Puerto Rico (MAC) in Santurce during the month of December. From Friday to Sunday, local designers gather at the museum's historic grounds to sell art pieces, homewares, jewelry, clothing, and much more, while local dance companies perform.
Festival de Claridad
Each February, this festival is held in support of the independent newspaper Claridad, and features some of the biggest names in salsa and tropical music performing live on stage. Artisans and food vendors also gather for this massive event, which is held outside the Hiram Bithorn Stadium in San Juan.