Lin-Manuel Miranda has said it, and it is true: there is nothing better for your soul than a trip to Puerto Rico.
The Tony Award and Pulitzer Prize winner can personally attest to the many wonders on the Island of Enchantment. So it's no wonder that he returned to Puerto Rico in June 2023, bringing back his award-winning Broadway musical "Hamilton" for two weeks of performances. Proceeds from the shows benefited the Hispanic Federation and Flamboyan Foundation, which have worked to rebuild Puerto Rico's educational system and economy post-Hurricane Maria. 
So, if you're searching for tips about where to visit and what to do, here are some recommendations from the Broadway star. Experience the Island's vibrancy and charm while visiting some of his favorite places: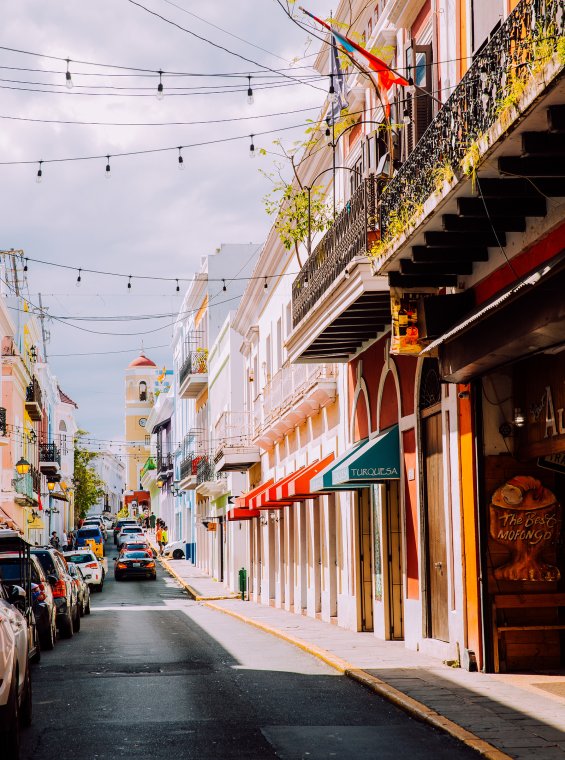 San Juan
As the second-oldest European settlement in the New World, the capital of Puerto Rico is the beating heart of history and culture on the Island. New trends merge with colonial Old-World vibes, turning the city into a one-of-a-kind hub for art, culture, shopping, dining, and nightlife. Whether you're into tropical beaches, historic sites, art museums, salsa music, or culinary adventures, you'll find it in San Juan.
Old San Juan
Take a stroll up and down the blue cobblestone streets of Old San Juan, a Unesco World Heritage Site that is also listed on the National Registry of Historic Places. With charming 16th-century fortresses, walls, patios, fountains, museums, and more, you'll feel like you're traveling back in time. Dive into the core of Puerto Rican history and culture during the day and tap into a fun and vibrant nightlife after the sun goes down. Whether you are a foodie traveler, a history buff, an art lover, or a sightseeing enthusiast, Old San Juan offers an array of memorable experiences and places.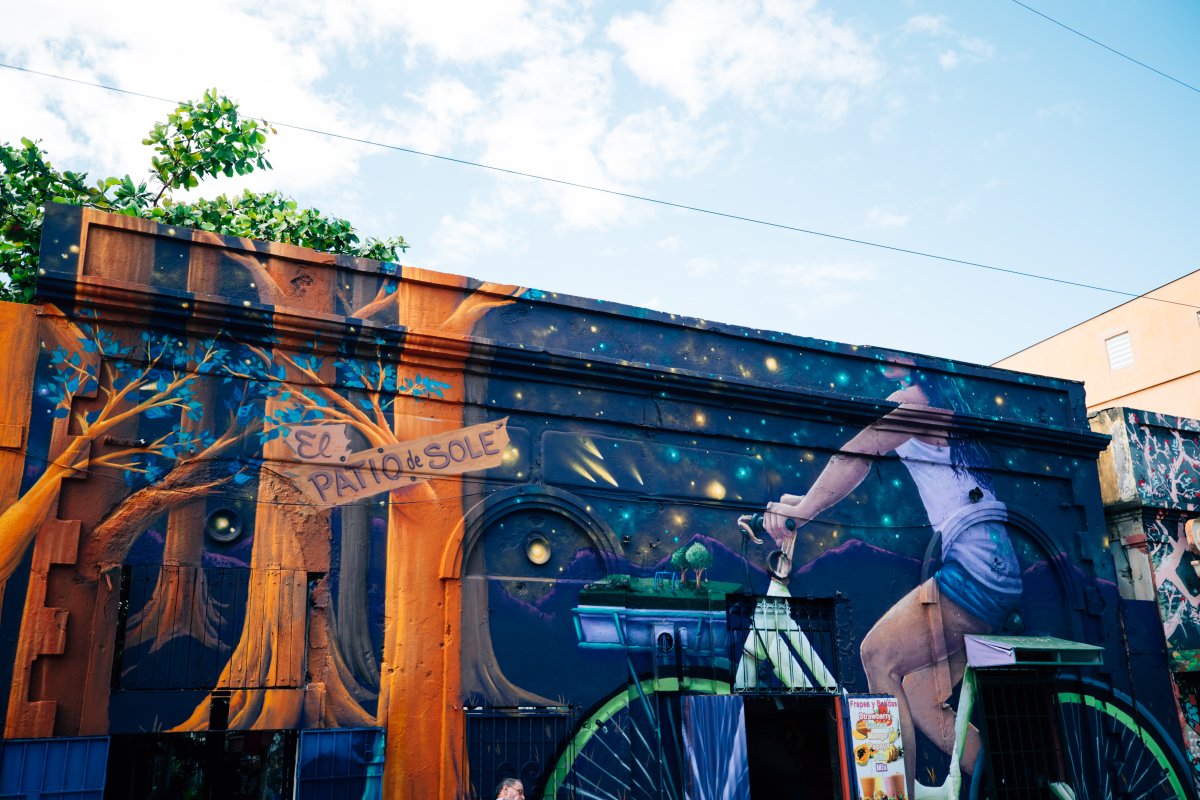 Santurce
Being a fan of Lin-Manuel means being a fan of the arts, so make your way down to Santurce, a San Juan district that oozes creativity at every turn. With impressive street art and murals throughout, the neighborhood is an open window into a colorful and free-spirited area that showcases art in all its mediums. Santurce has turned into Puerto Rico's version of the Wynwood Arts district in Miami, a place where you can engage with artists and their artwork first-hand during festivals such as Santurce es Ley and Los Muros Hablan. Find experimental art galleries, contemporary museums, and trendy local shops worth exploring.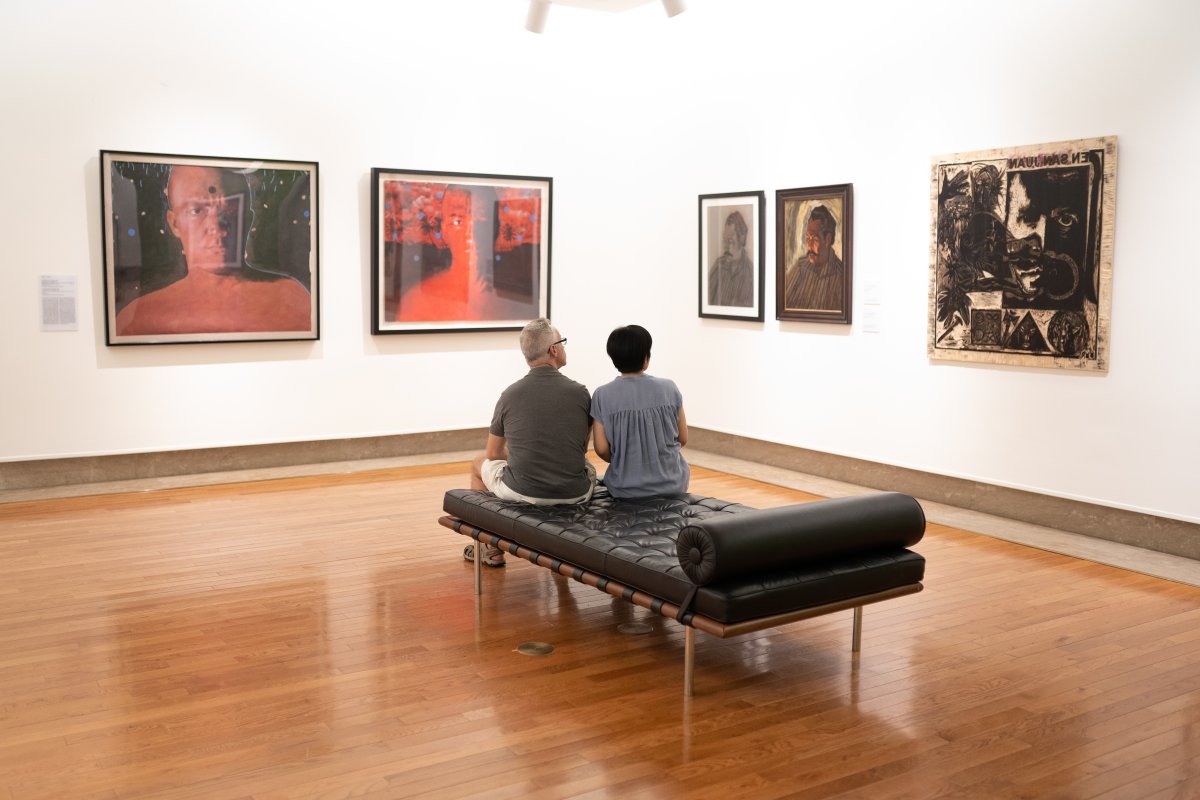 Puerto Rico Museum of Art
One of the most important art and cultural destinations on the Island is the Museo de Arte de Puerto Rico. The dazzling neoclassical building houses 24 galleries, a sculpture garden, a craft workshop for children, a restaurant, and even a gift shop. The MAPR is known for showcasing a wide variety of local masters that span from the 17th century to contemporary work. Did we mention it is the largest museum in the Caribbean? The exhibits change throughout the year and include a variety of styles and media. 
Museum of Contemporary Art
Down the road from the MAPR is the Museo de Arte Contemporáneo de Puerto Rico (MAC), a public-school-turned-museum that features artwork using mixed and multi-media. The eye-catching building has two floors filled with galleries presenting contemporary pieces that aim to encourage multidisciplinary experiences and the appreciation of art from a Latin American and Caribbean standpoint.
Luis A. Ferré Performing Arts Center
A must-see in Santurce is the Centro de Bellas Artes Luis A. Ferré, a modern performing arts center that features three concert and theater venues, a symphony hall, and a cabaret. If you're a theater or music fan, check out their year-round schedule that includes dance recitals, operas, plays, musicals in English and Spanish, and concerts. CBA hosts the Casals Festival, one of the most important classical music events in the Caribbean. Artists such as Plácido Domingo, Yo-Yo Ma, Raúl Di Blassio, and Menudo have performed at Bellas Artes. And, most recently, Lin-Manuel Miranda reprised his role as a founding father in "HAMILTON: An American Musical" on the stage here.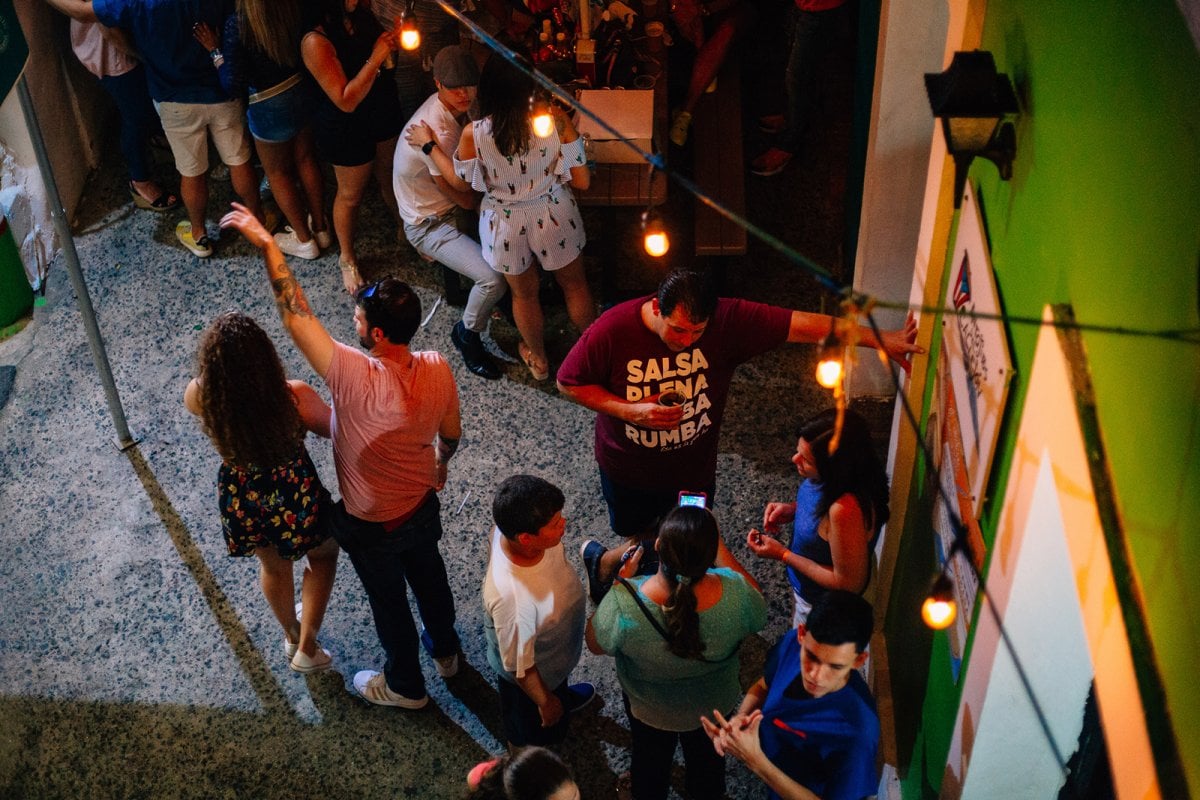 La Placita de Santurce
La Placita de Santurce is where the district's quintessential nightlife thrives. A marketplace by day turns into a huge street party at night, with some of the best dancing and mingling in the city. When the sun goes down, you'll find people bar-hopping and dancing until late. Be ready to practice your salsa dancing skills.
Lote 23
Lote 23 unites art, music, and gastronomy in an elevated food truck park in Santurce. The open-air location integrates culinary offerings from talented rising chefs and presents a modern twist on the Island's food and culture. The laidback environment includes long picnic tables, and there are frequent cultural events that make "Lote" a local favorite. Check out their schedule for fun activities like game night, movies under the stars, or live music.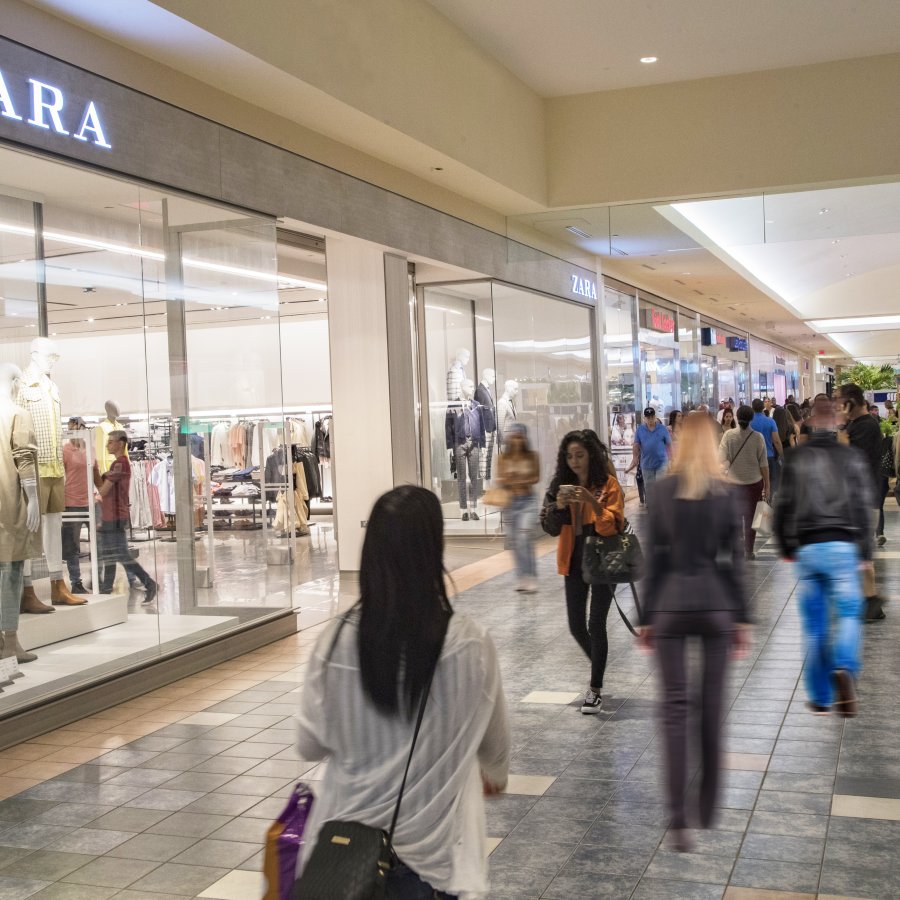 Hato Rey
Hato Rey district is San Juan's version of downtown, where you can find Plaza Las Américas, the largest shopping mall in the Caribbean; El Coliseo de Puerto Rico, the biggest concert hall and sports venue on the Island; and other venues that make this neighborhood the home of some of the biggest events in Puerto Rico.
Coliseo de Puerto Rico
Situated in Hato Rey, the Coliseo José Miguel Agrelot, known as  El Choli or Choliseo because José Miguel Agrelot's most famous character was named "Don Cholito," is the biggest indoor arena in Puerto Rico. The place has hosted all types of events, from sports to concerts, and plays. Legends like Van Halen, Phil Collins, Metallica, Madonna, the Rolling Stones, and many, many more have taken the stage at El Choli! Its impressive and modern design has a capacity of 18,500, making it the go-to for larger events venues on the Island. It also has easy access via public transportation.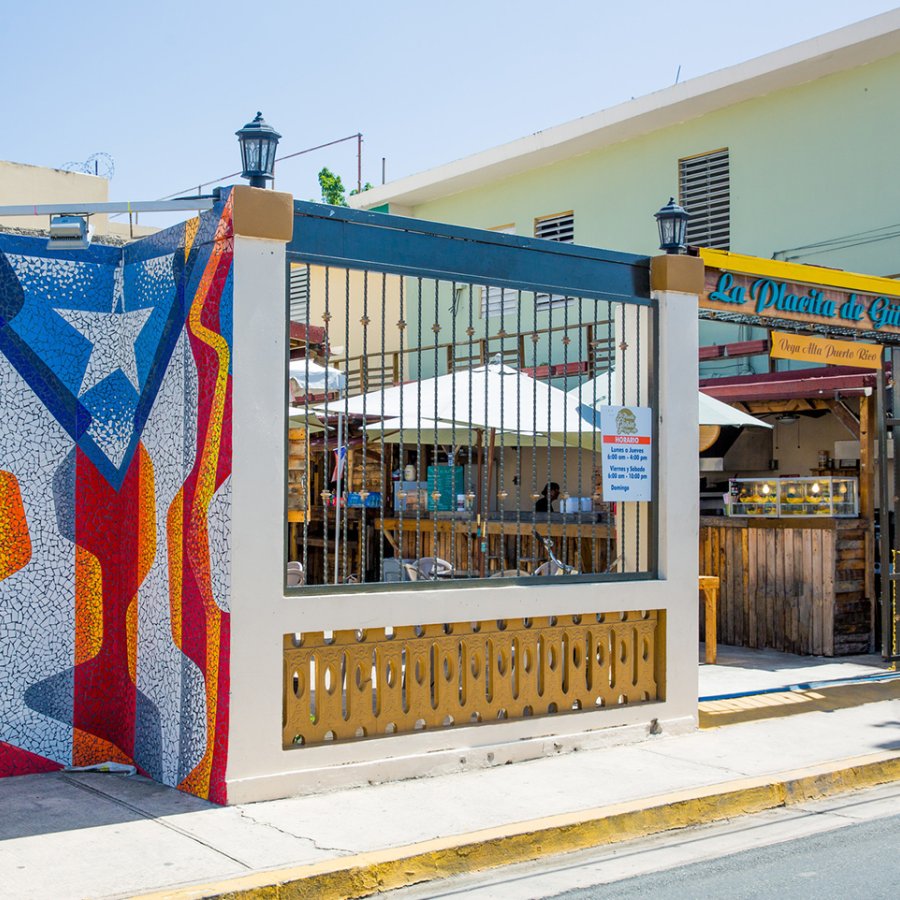 Vega Alta
Take a 40-45-minute drive from SJU airport to Vega Alta, hometown of Lin-Manuel's family, where he used to spend his summer vacations as a child. A huge billboard featuring Lin-Manuel with hashtag #YoSoyVegaAlta (#IAmVegaAlta) welcomes you to the charming small town that served as inspiration for Lin-Manuel's Tony-Award winning musical "In the Heights," and holds a dear place in his heart.
Placita de Güisin

 
Lin-Manuel is all about family, and this public space in Vega Alta highlights just that. The small plaza is built in memory of his late grandfather – community leader Güisin Miranda – and is a great place to mingle with locals, enjoy a cold drink, a cup of coffee, traditional food, and – on weekends – dance to live music. You can also visit the small gallery next door to learn about Lin-Manuel's career and enjoy some personal memorabilia – including one of his Tony Awards. Be sure to snap a pic in front of the colorful mosaic mural that pays homage to the generations of Mirandas and their love for Puerto Rico, from grandfather Güisin to Lin-Manuel's iconic role as Hamilton.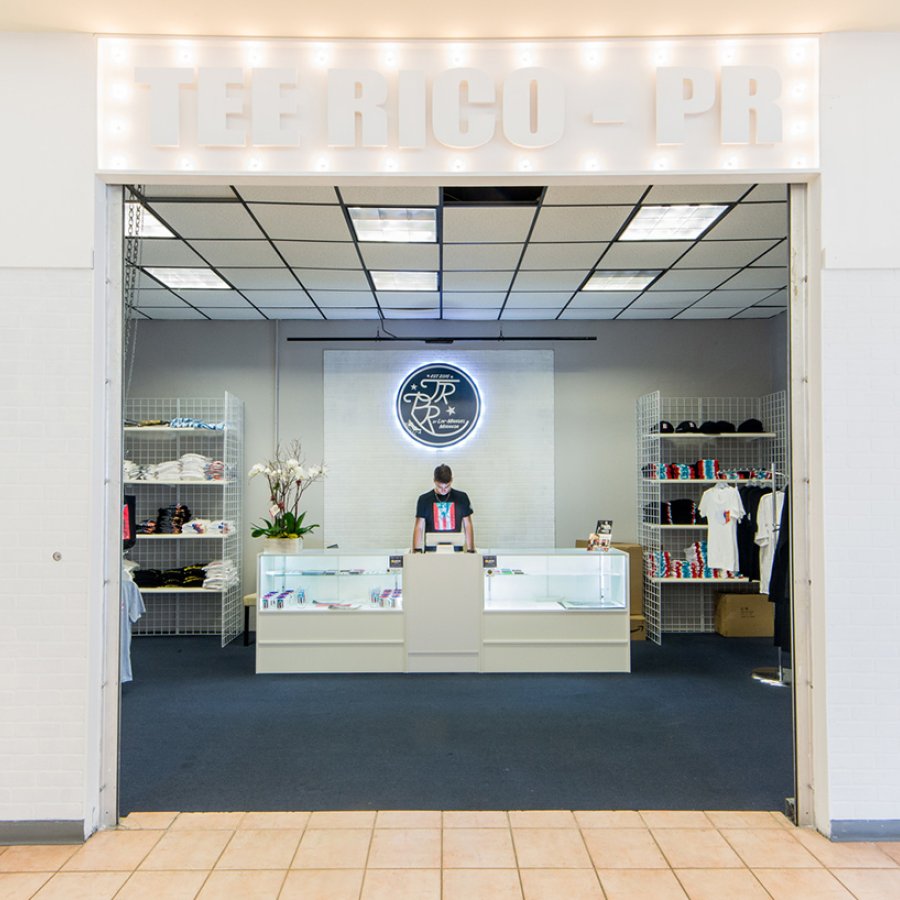 Tee-Rico
While at La Placita de Güisin, check out Lin-Manuel's official merchandise store. All the funds you spend at the first-ever Tee-Rico store benefits creative artists in Puerto Rico. You can also find their products at a recently opened location at Plaza Las Américas. Peruse unique local goods and meet local artisans. Be sure to spot Tobi, the family dog, hidden somewhere amidst all of the merchandise.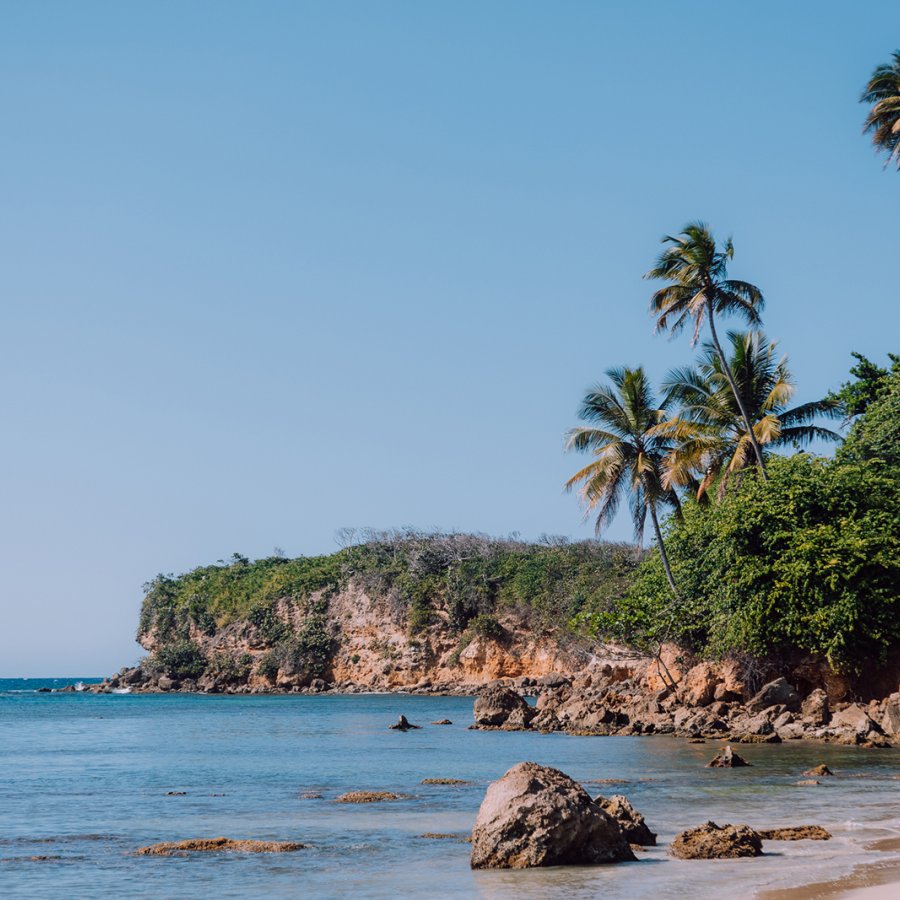 Punta Cerro Gordo
Vega Alta
Experience the natural side of the Miranda's hometown when you visit Cerro Gordo, a white-sand beach lined with palms and other trees that provide shade from the bright Caribbean sun. Gentle waves are perfect for swimming. Make a day of it and have a cookout in one of the gazebos with picnic tables. Like hiking? Cerro Gordo is perfect for it! Just follow the road up the hill where you'll find a camping area and trails. Whether you take the trail to bike, hike or run, you'll enjoy stunning views of rocky cliffs wrapped around the shades of blue of the Atlantic. Soak up some sun and breathe in the serenity.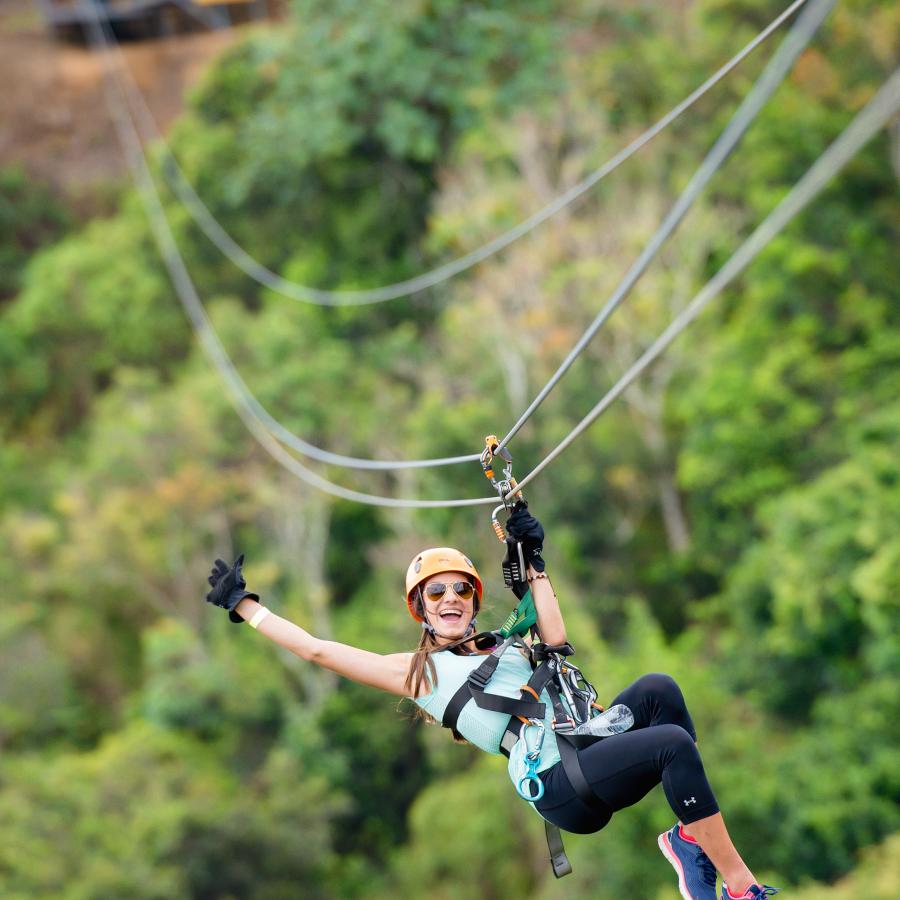 Toro Verde Adventure Park
Orocovis
Experience the second-longest zip line in the world! Join the ranks of Jimmy Fallon, Lin-Manuel himself, and thousands of others who have enjoyed the adrenaline rush of gliding above lush mountains and valleys. The Toro Verde eco-park has a network of cable bridges and zip lines for you to spend hours amidst natural beauty on an extreme adventure.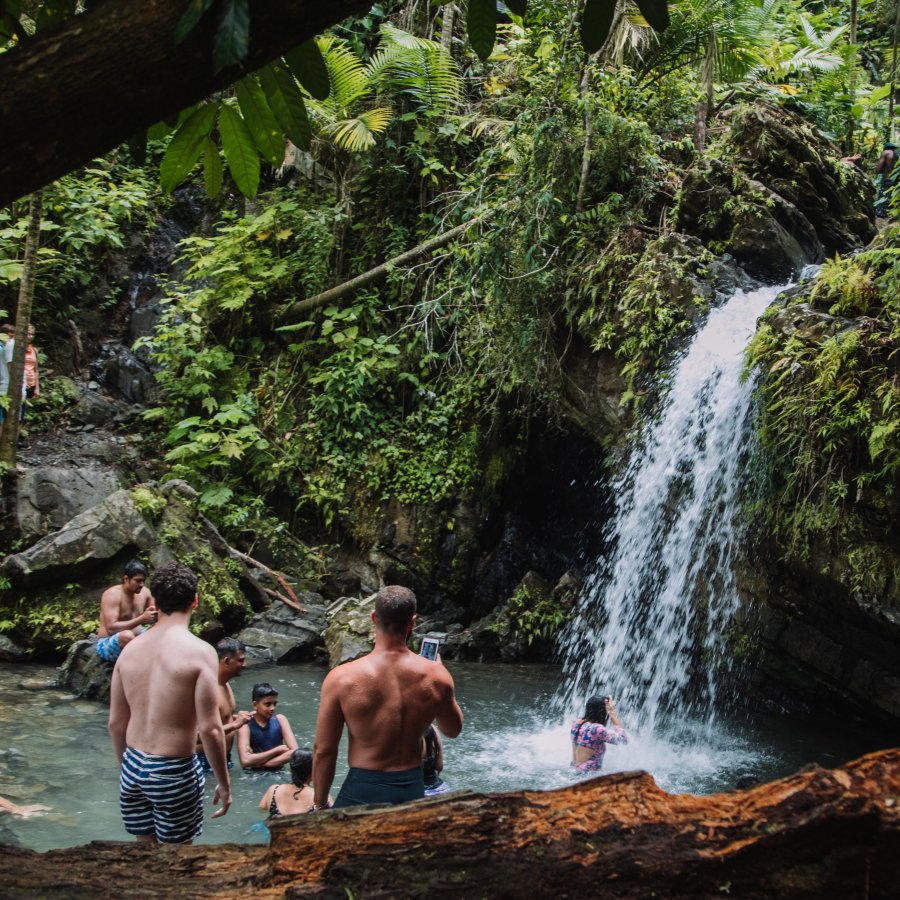 El Yunque Rainforest
Río Grande
A great way to refresh your soul – and body – is planning a trip to El Yunque, the only tropical rainforest in the U.S. National Forest System. Tap into nature with a hike, bathe in natural pools beneath waterfalls, zipline through the mountains, or simply relish the stunning scenery. The forest spans 28,000 acres of land, houses more than 240 types of trees, 25 waterfalls, abundant rivers, unique birds, and native species like the coquí tree frog. 
Para La Naturaleza
If you're into immersive, experiential tourism with a social and ecological conscience, check out the schedule of tours and adventures hosted by Para La Naturaleza ("For The Love of Nature"), an organization that curates tours, workshops, volunteering excursions, group science projects, and special events focused on the appreciation and preservation of land and nature. Tour natural reserves and protected areas, rivers, bays, historic lighthouses, museums, and other landmark buildings, or join initiatives that help save endangered species and natural resources. The group has different itinerary options throughout the year. Offerings are Island-wide, near and far, and advance reservations are required.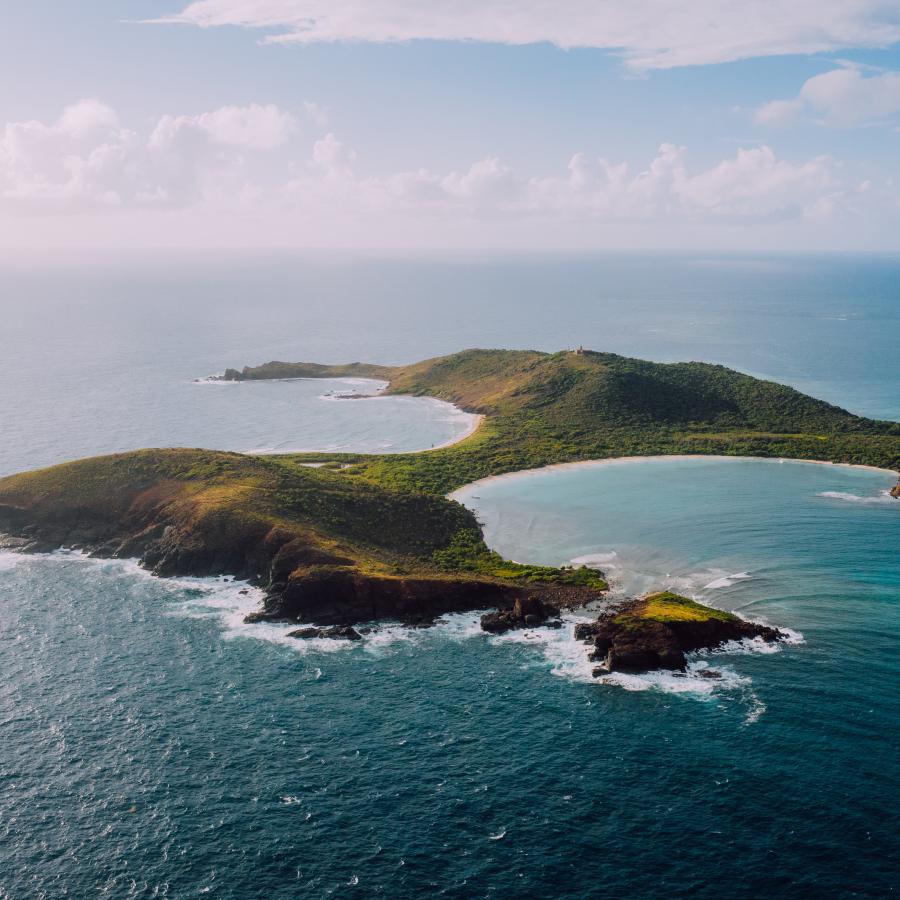 Culebra and Vieques
Once you've roamed around Puerto Rico's mainland, set out to discover Puerto Rico's best-kept secrets. The islands of Culebra and Vieques are home to the world-renowned Flamenco beach and the world's brightest bioluminescent bay, respectively. These two island municipalities are a short ferry ride or an even shorter flight from the main Island, and they are well worth the trip. Astonishing white-sand or black-sand beaches with deep-turquoise waters that change tones throughout the day, colorful reefs full of marine life, nighttime kayak rides through glow-in-the-dark waters, and more await you at these pristine, secluded locations.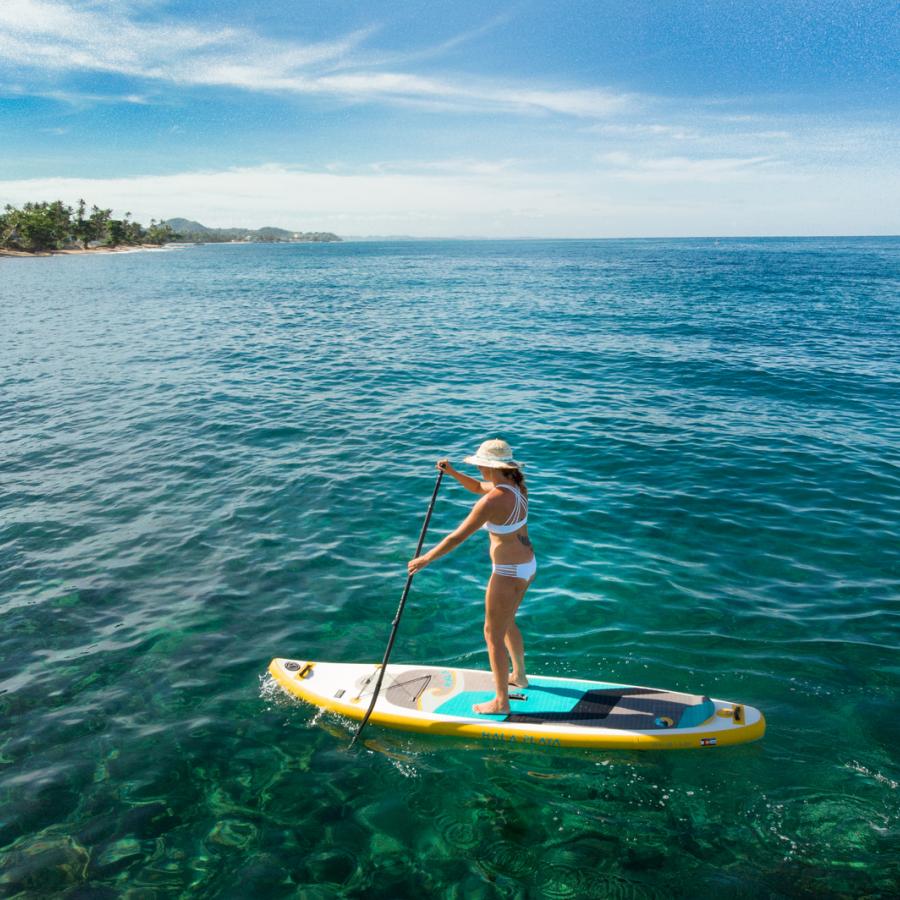 Rincón
The laid-back town, known for its picture-perfect sunsets, is Puerto Rico's surfing capital. Located on Puerto Rico's west coast, where the Caribbean Sea meets the Atlantic Ocean, it is the perfect getaway from the rush of big cities to immerse yourself in island-style relaxation. Rincón is the place to go if you want to catch a wave (amateur or pro), but the town offers varied activities, such as snorkeling, paddleboarding, horseback riding, mountain biking, and of course, delightful sunsets.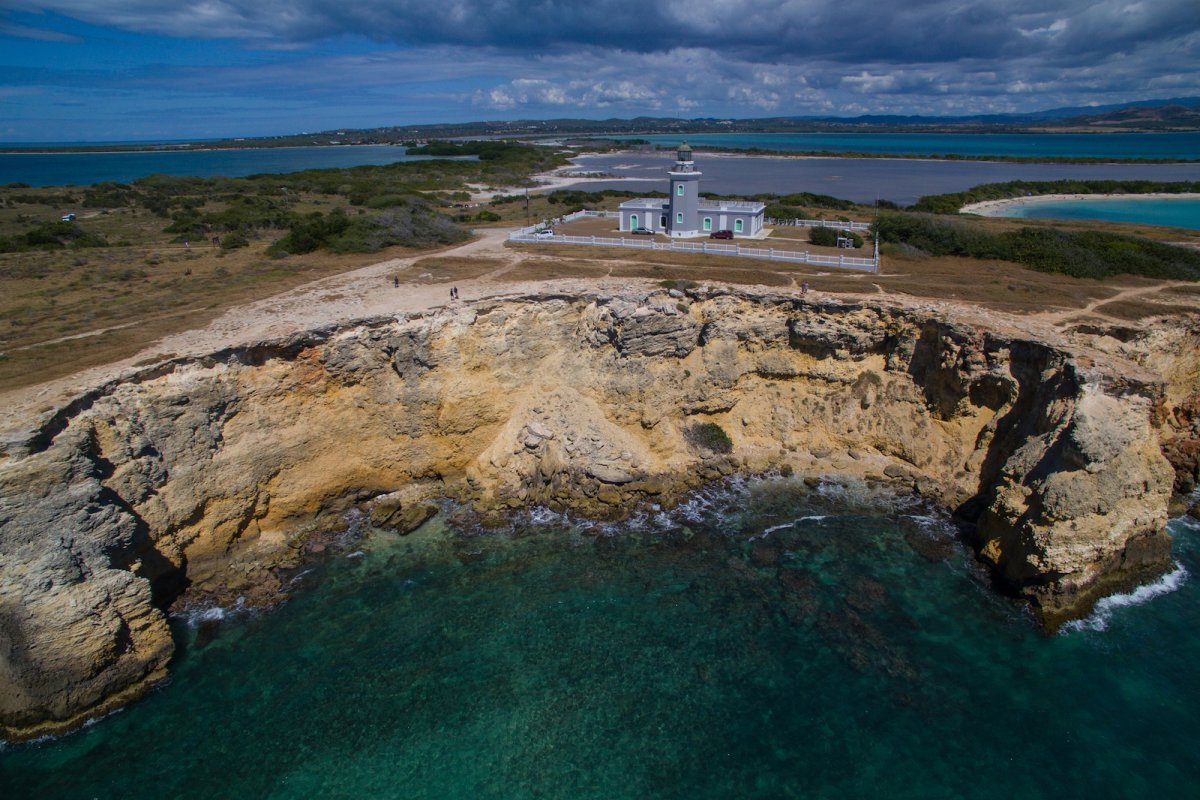 Got more time?
Los Morrillos Lighthouse and Playuela
Located in the southwestern part of the Island, the charm of Cabo Rojo includes towering limestone cliffs, stunning beaches, idyllic nature reserves for birdwatchers, and tasty restaurants. One of the best views in the area is from the historic and picturesque Los Morrillos Lighthouse. The structure is part of a maritime lighting system that was added to the National Register of Historic Places of the United States Department of the Interior in 1981.
Nearby is Playuela, a half-moon-shaped beach that will leave you in awe of its glistening waters and breathtaking scenery. It takes a little bit of hiking to get there, but it's worth the effort for the views. La Playuela is perfect for either a lazy day under the sun or an adventure exploring the idyllic surroundings.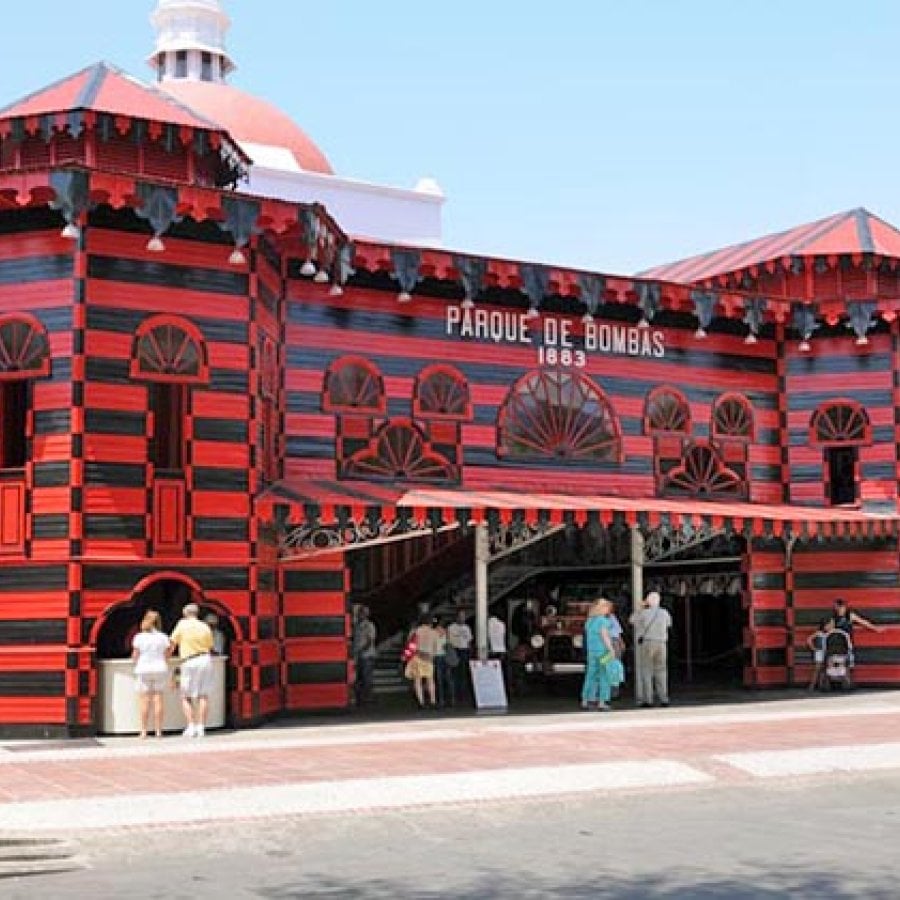 Downtown Ponce
Ponce's town square is one you don't want to miss for its culture and history. Take a stroll around Plaza Las Delicias, which is surrounded by colonial buildings and trees. You can't miss the bright stripes of the Parque de Bombas, an iconic fire station built in 1882 that was turned into a museum that celebrates Ponce's history in firefighting. Make your way around the plaza, where you'll find the striking Fuente de Leones, City Hall, and the Cathedral of Our Lady of Guadalupe.
While in Ponce, take a tour of Castillo Serrallés, a grand estate perched on a hilltop that once served as the home to the owners of the Don Q Rum distillery. Also drop by the iconic La Perla Theater for an opera, ballet, or stand-up comedy act. Or, check out the world-renowned Ponce Museum of Art, home to more than 4,000 pieces of art, including "Flaming June," created in 1895 by English painter Sir Frederic Leighton.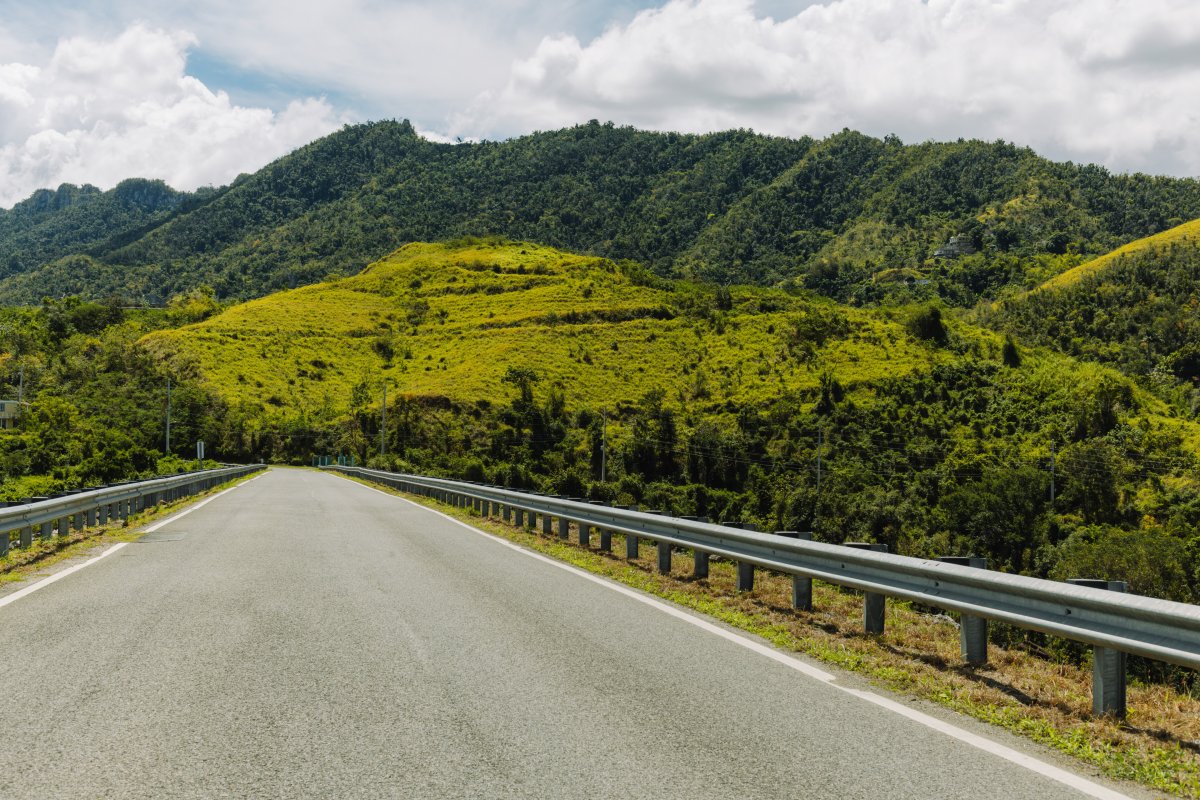 The Scenic Route
See Puerto Rico from above along this 167-mile route that crosses the Island from one end to the other through the Central Mountain Range (Cordillera Central). Enjoy the breathtaking beauty of the mountains, waterfalls, coffee and banana plantations, forests, and spectacular views that go as far as the eye can see — from the central mountains all the way to the ocean. Be prepared to make multiple stops along the way to enjoy delicious traditional food, fresh fruits, arts and crafts, and Puerto Rican hospitality.