The show's effect is being strongly felt long after closing night.
HAMILTON, the award-winning musical phenomenon created by award-winning actor, composer, and lyricist Lin-Manuel Miranda, played a historic engagement in Puerto Rico in January 2019, starring Miranda as Alexander Hamilton. While the curtains have closed on the historic production, the contribution of the show is still being felt across the island and will be for many years to come. 
Watch the Video Series!
Episode 1
Rediscover
Join award-winning composer, lyricist, and actor Lin-Manuel Miranda as he explores Puerto Rico's vibrant artistic, culinary, and cultural scenes– and some of the Island's most iconic attractions. Share in the excitement as Lin-Manuel and his father, Luis A. Miranda, Jr. witness the rebirth of the Island and resiliency of the locals, inviting you to explore and (re) discover Puerto Rico for yourself.
Episode 2
Reverse Commute
Lin-Manuel catches up with beloved actress/singer Denise Quiñones, Miss Universe 2001, after moving back to Puerto Rico following years of living on the U.S. mainland. Denise shares her tropical lifestyle, work routine, and her favorite destinations set against the backdrop of the Island's idyllic year-round summer and vibrant cultural scene.
Episode 3
Old San Juan
Experience Puerto Rico's premier tourist destination and a UNESCO World Heritage Site, Old San Juan, which is also listed on the National Registry of Historic Places. Lin-Manuel puts on his sneakers for this fun exploration of the city's charming cobblestone streets, stunning 16th-century fortresses, walls, patios, fountains, shopping, restaurants, museums, nightlife, and street festivals.
Episode 4
Vega Alta
Take a trip down memory lane with Lin-Manuel as he visits his family's hometown, Vega Alta. He and Luis catch up with living legend Lucecita Benítez at La Placita de Güisin. The small plaza created in memory of his late grandfather is where tourists and locals meet up to enjoy delicious Puerto Rican food, arts and crafts, local coffee, music performances, and cultural happenings.
Episode 5
Salsa
From concert arenas to small plazas, lounges, clubs, and impromptu gatherings, Salsa– one of the hottest dance music genres in the world– is alive and kicking in Puerto Rico. In this chapter, Lin-Manuel explores the new wave of performers and enthusiasts along with the hottest hangouts in San Juan's booming Salsa scene: welcoming everyone, from novice to expert.
Episode 6
Calle Loíza
Formerly a local shopping street within walking distance of one of the best urban beaches in San Juan, Calle Loíza has flourished into one of the liveliest and most avant-garde neighborhoods in all of Santurce. Lin-Manuel talks to the locals about the street's remarkable rebirth, buzzing with the finest restaurants, music clubs, art galleries, authentic Puerto Rican food trucks, and public artwork.
Episode 7
Public Art
Puerto Rico's 500+ years of cultural heritage makes it pulse with artistic expression and inspiration. Puerto Rico's museums are world-renowned, and so its street art – from murals and sculptures, to traditional crafts. Join Lin-Manuel as he shows you that Puerto Rico itself is, in fact, a huge museum, indoors and outdoors, and the arts take center stage as the Island's biggest export.
Episode 8
Coffee
Take a peek inside Puerto Rico's iconic coffee industry as Lin-Manuel travels into the Island's Central Mountain Range– more than 3,000 feet above sea level- where haciendas continue to produce some of the best coffee grains in the world. Then, let's talk coffee in a city cafe where Lin-Manuel and his father, Luis A. Miranda, Jr. trace the grains from the local farms to coffee cups around the world and discuss the critical efforts to strengthen Puerto Rico's coffee industry.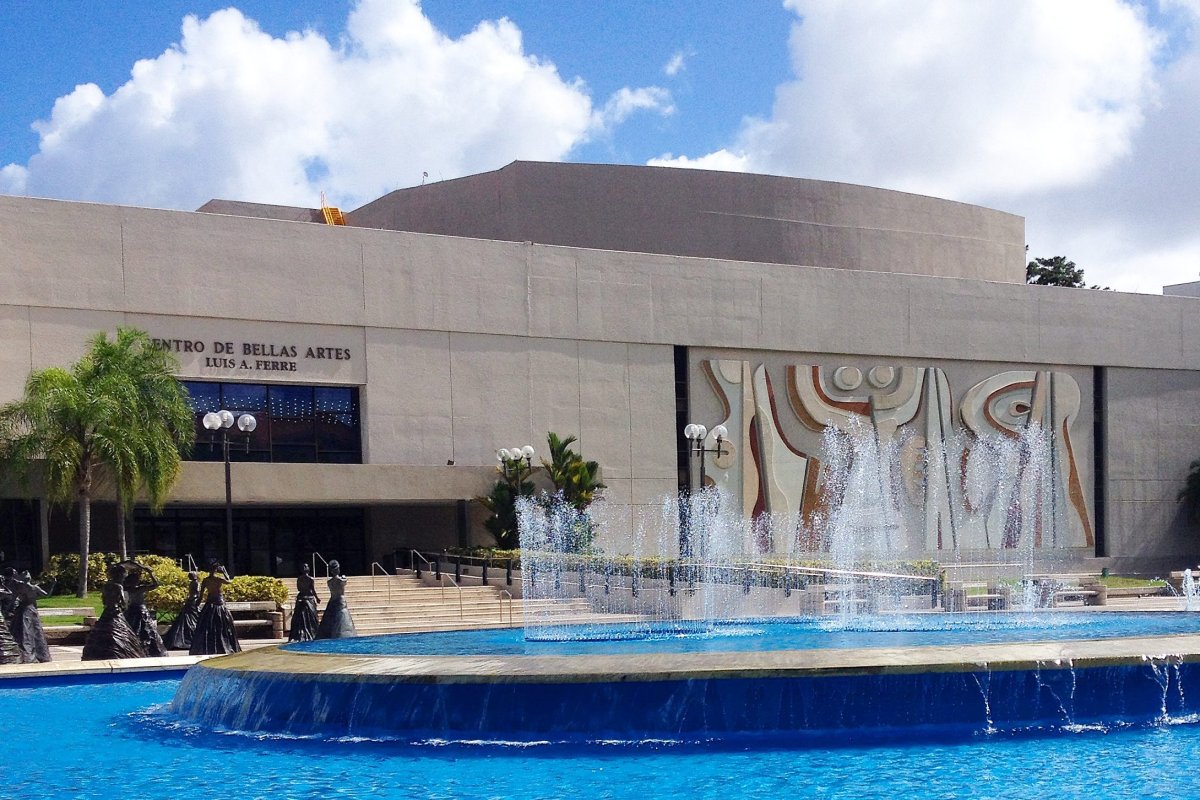 HAMILTON's 

legacy in Puerto Rico
The production of HAMILTON in Puerto Rico (Jan 11-27, 2019) raised funds for the restoration of arts and cultural programs in the aftermath of hurricanes Irma and María. The funds — a combination of box office revenue, humanitarian grants, sponsorships, and other donations — will be distributed by the Flamboyán Arts Fund created by Lin-Manuel and the Miranda Family in partnership with the Flamboyán Foundation.
In total, almost $15 million were raised and are being distributed to local arts groups, cultural organizations and independent artists with long-term initiatives geared toward self-sustainability. Grantees so far include Andanza Dance Company, CREARTE Arts-In-Education Organization, Beta Local, Ballet de San Juan, Música Pa' Culebra, Taller Cinemático, Taller Folklórico Central, Y No Había Luz Theater Company, Museo de Arte de Puerto Rico, and the Museo de Arte Contemporáneo. A proposal submission call was launched in the Spring 2019 and additional grantees will be announced in upcoming months.
Even though the curtain has closed on the production at the Luis A. Ferré Performing Arts Center, the show left a longstanding impact on the island that goes beyond the proceeds of the play, empowering and benefiting dozens of local artists and institutions for the future, while also spotlighting the island as a world-class tourism destination and sharing the story of the island's recovery post the hurricanes. 
Unprecedented Partnership
The production joined forces with Puerto Rico Tourism Company (PRTC) and the island's Destination Marketing Organization, Discover Puerto Rico, to provide travelers with "The Hamilton Experience," travel packages curated around HAMILTON (the show) and different themes. Nearly 2,000 tickets were allocated to four travel operators endorsed by PRTC, offering 3 to 4 nights stay packages for visitors to the island to venture out and enjoy an itinerary of local experiences, and then catch a performance of HAMILTON in San Juan starring Lin-Manuel.
Rutrex, Vámonos Tours, Rico Sun Tours, and Castillo Tours curated diverse itineraries to highlight culture, gastronomy, adventure, and art. This was the first time that a coalition of public and private partners across multiple industries joined forces to create a comprehensive tourism and economic development initiative built around an iconic cultural event in Puerto Rico. The initiative was a success with all packages sold out by the time that the show began its 24-performance run on the island.
"The idea was to ensure that tourists coming into Puerto Rico to enjoy HAMILTON, did not come only to see the show, and leave without truly experiencing the island. These tour packages included tickets to a performance but also a unique itinerary of experiences so that world travelers and regional tourists could flavor some of the great attractions and experiences that only Puerto Rico can offer," said Luis A. Miranda Jr., Lin-Manuel's dad and one of the creators of this initiative.
All proceeds from the HAMILTON Tours went to Puerto Rico's tourism industry, institutions, vendors, and operators, as they continue to recover and rebuild from the impact of hurricanes Irma and María. 
The Tonight Show, from San Juan!
While HAMILTON was packing the Luis A. Ferré Performing Arts Center in San Juan, Jimmy Fallon and the crew of "The Tonight Show," one of the most watched late-night talk shows in the world, arrived in Puerto Rico for a special edition that celebrated the island's arts, culture, and tourism sites, along with its recovery since Hurricane María. For a few days, Fallon hung out with locals, visited some of the area's landmarks, and interviewed noted personalities. The episode aired on January 19th, 2019, to much acclaim. 
Want to learn more about the special edition of "The Tonight Show Desde Puerto Rico," watch clips and discover the exciting places featured during the episode? Check out our article Celebrate Puerto Rico à la Jimmy Fallon.
Conventions
HAMILTON in Puerto Rico also helped to show that Puerto Rico is an ideal destination for conventions, summits, and other special events. 
While the show was on stage at the Luis A. Ferré Performing Arts Center, the Latino Victory Fund's Annual Convention was held in Puerto Rico for the first time. Dozens of leaders from across the United States attended the event intended to discuss Hispanic affairs, policy, empowerment, and representation in government. The summit also brought the largest delegation of sitting lawmakers to ever jointly visit a U.S. territory, with over 30 representatives.