Hit the streets during your visit to find locations featured on the Tonight Show.
Can you say Wepaaaa? That's all you need to know before travelling to Puerto Rico and experiencing the enchanting locations featured on "The Tonight Show with Jimmy Fallon."
As a love letter to the island, Jimmy and his crew flew to Puerto Rico to film a special episode highlighting the island's resilience and recovery since Hurricane María. What they encountered was a place full of culture, adventure, buena gente people, and delicious food.
So, get inspired by Jimmy, Tarik, and Questlove's weekend trip, and visit the places they fell in love with while visiting Puerto Rico, the Island of Enchantment: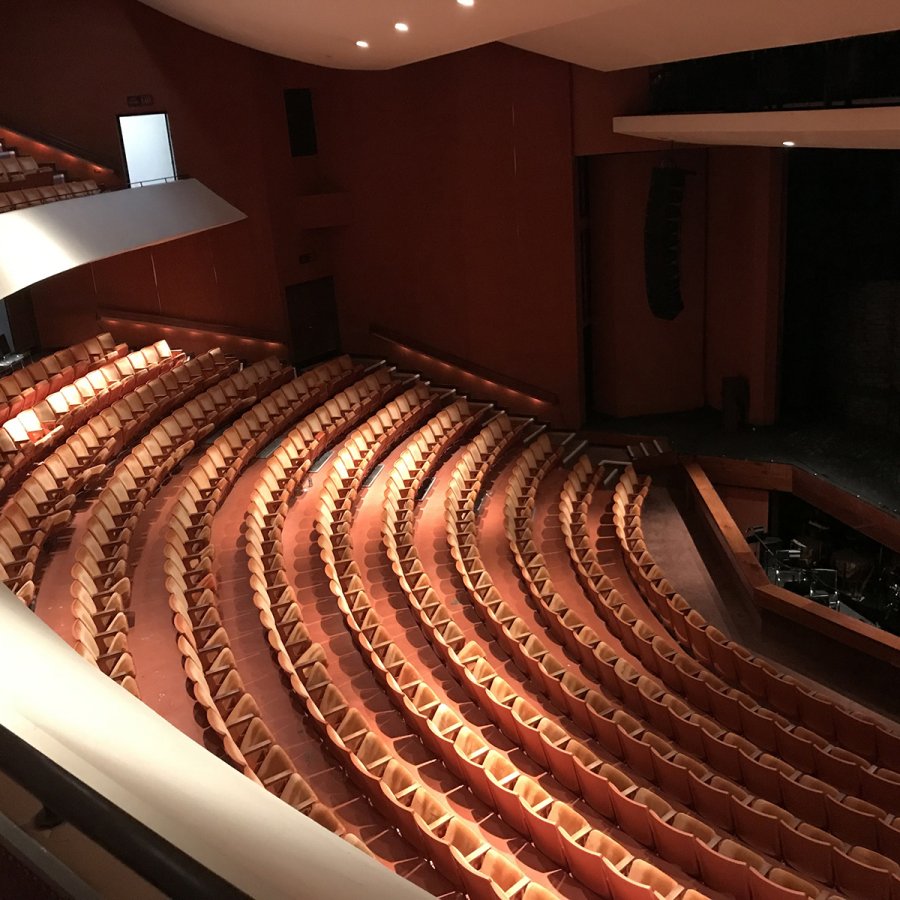 Centro de Bellas Artes Luis A. Ferré
Kick off your Tonight Show-themed visit at the very first location Jimmy Fallon and The Roots visited. This state-of-the-arts performing arts center features three concert and theater halls, a symphony hall (home of the Puerto Rico Symphony Orchestra), and a cabaret. The year-round schedule includes dance recitals, operas, plays, musicals in English and Spanish, and concerts by the most renowned local and international artists. Every February and March, the center hosts the Casals Festival, one of the most important classical music festivals in the world. Artists such as Plácido Domingo, Yo-Yo Ma, Raúl Di Blassio, and Menudo have performed at Bellas Artes, home of the San Juan engagements of HAMILTON and In The Heights, both starring Lin-Manuel Miranda.
As a guest at HAMILTON, Fallon toured the venue with Lin-Manuel Miranda. If you're a theater or concert buff, plan to see a show at this performing arts center. Also check out the outdoor plaza, fountain, and on-site restaurant. You might also want to explore the neighborhood, home to multiple art exhibits, museums, murals, food trucks, other theaters and performance spaces, music clubs, and restaurants.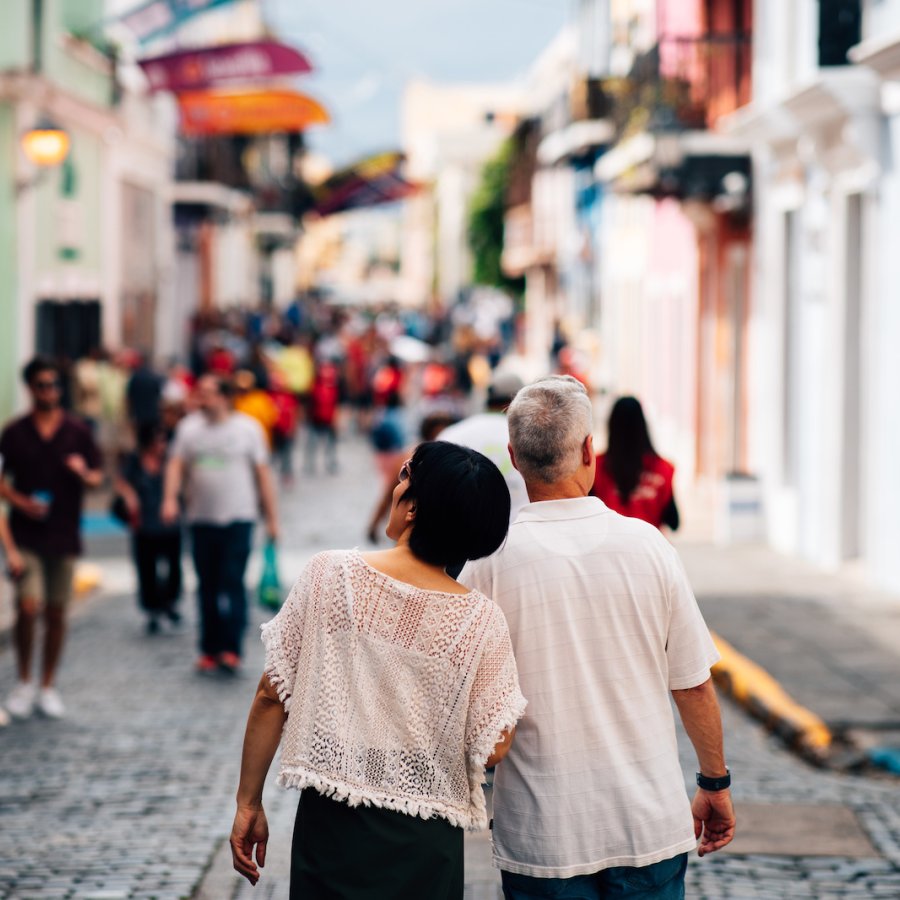 Old San Juan
Like Jimmy, The Roots, and urban singer Bad Bunny, you can strut the blue cobblestone streets and join the celebrations that take place around every corner in Old San Juan. Find yourself in historic Calle del Cristo and Calle Fortaleza, where the "MIA" video shoot took place, and snap a picture under the colorful umbrellas, an installation that has become iconic in the historic walled-city. Be amazed by the impressive citadels and fortresses, pastel-colored buildings, captivating museums, innovative restaurants, local shops, and more. Take a tour of the second-oldest European-settled city in the Americas, a place where you can dive into history and culture by day, and tap into a fun and vibrant nightlife when the sun goes down. Whether it is at a famous bar like La Factoría or dancing bomba and plena at Plaza Colón, Old San Juan is where everyone can enjoy a great night out in Puerto Rico.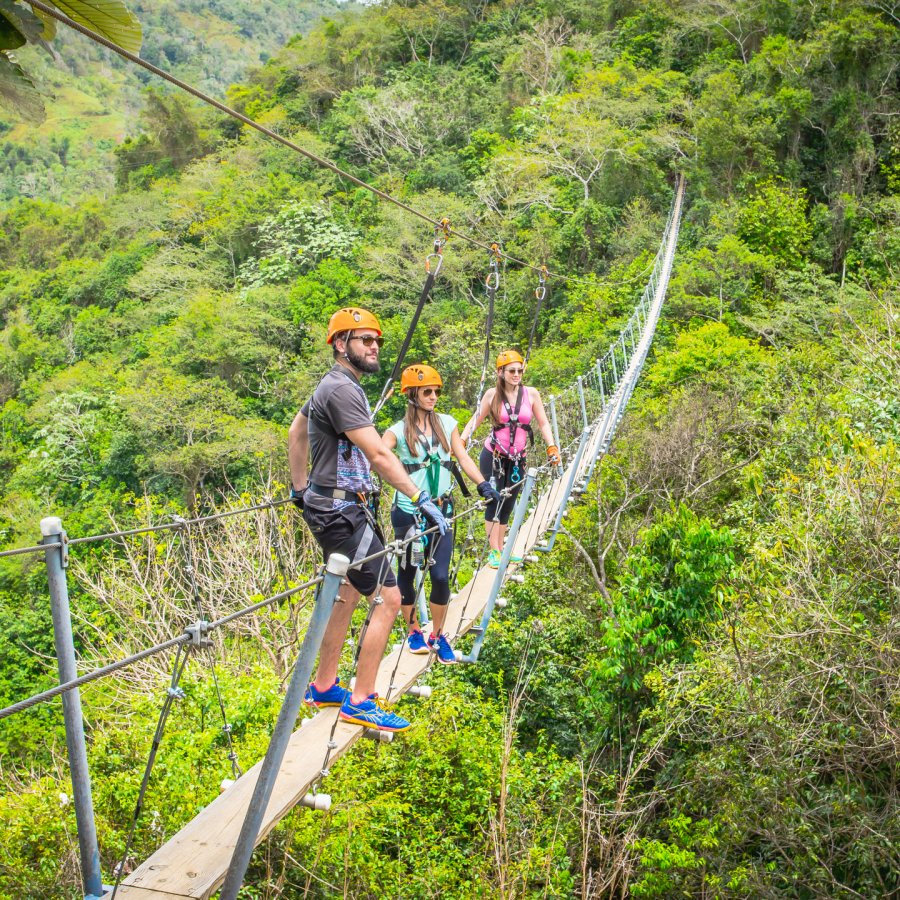 Toro Verde Adventure Park
Orocovis
Do you dare conquer "The Monster" like Jimmy and Tarik? The 2.5-kilometer-long zipline is the second longest in the world, and the main attraction at Toro Verde, an eco-adventure park nestled in the mountains of Orocovis. Enjoy the adrenaline rush as you soar over some of Puerto Rico's most spectacular mountain views. Walk along a network of suspension bridges, glide across long and short ziplines, and spend hours immersed in nature. To make the most of your trip, be sure to wear closed-toe shoes and comfortable clothes, bring sunscreen and bug repellent. If all the excitement makes you hungry, stop by the park's restaurant or make your way to Roka Dura for a taste of local longaniza sausage and other Puerto Rican dishes. 
Note: Each zip line has a minimum height requirement of 4 to 5 feet, and a minimum and maximum weight ranging from 100 up to 300 pounds. You'll be provided with a helmet and harness.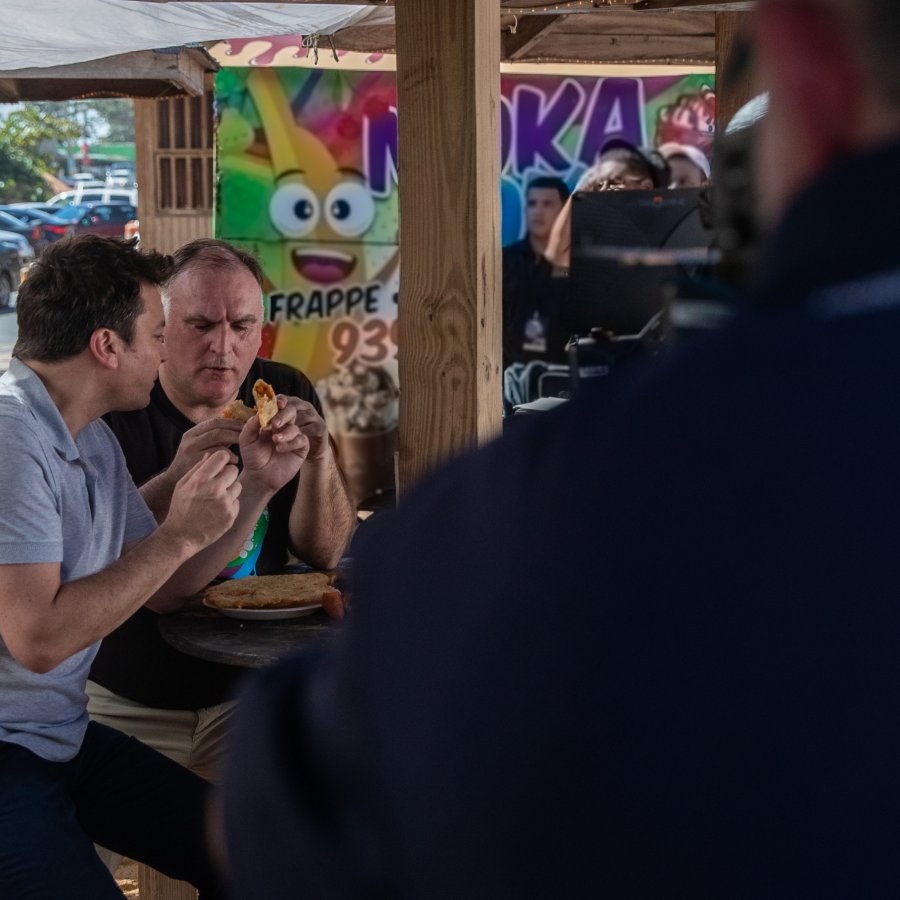 Piñones
If you want to enjoy a truly local dining experience, be sure to stop by Piñones, where you can practice the art of chinchorreo, which consists of sampling delicious specialties at dozens of food stands. You'll travel along one of Puerto Rico's most picturesque ocean drives — from Carolina (starting right behind the Luis Muñoz Marín International Airport) to Loíza — where you can stop at beaches and food kiosks along the way. Discover the alcapurria, a fritter shaped like a torpedo, made from shredded root vegetables like yuca and yautía, stuffed with your choice of meat or seafood, and fried; a pastelillo, which is a version of an empanada; or a bacalaíto, a simple batter with chunks of cod fish and parsley, deep fried into what looks like giant corn flake. And make sure to try mofongo, a green plantain delicacy also stuffed with your choice of meat or seafood!  Pick a secluded patch of sand at beaches like La Pocita and Vacía Talega, to enjoy the peaceful waves. The best part? You can slide back and forth from the beach to a chinchorro for ice-cold beer and snacks while you enjoy the Caribbean sun.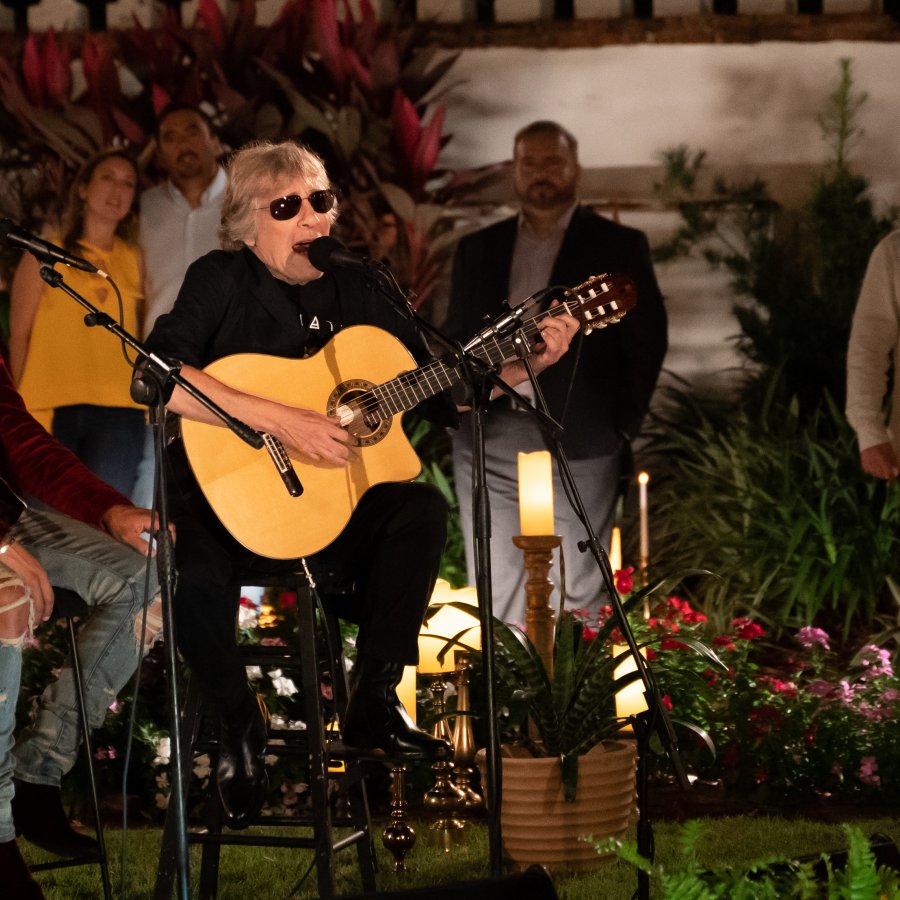 La Fortaleza
Music stars José Feliciano and Ozuna delighted international audiences with a performance of "En mi Viejo San Juan" (In My Old San Juan), one of Puerto Rico's most beloved tunes, in the gardens of La Fortaleza. Did you know the site is also the Governor's mansion? The Palacio de Santa Catalina, known as La Fortaleza, is the oldest executive mansion in continued use in the Western Hemisphere. The charming blue and white palace was built in 1533 and preserves traditions such as dining rooms lit only by candles and original Spanish furnishings that date back hundreds of years.
Did you miss the Tonight Show's special in Puerto Rico? Don't worry! Check out the trailer and other segments here: