You haven't experienced Puerto Rico to the fullest until you've visited the south region of the Island.  
Its eleven municipalities are bursting at the seams with breathtaking outdoor experiences, spectacular beaches, unique historical gems, and some of the best seafood and comida criolla on the Island.   
A can't miss location to explore on the Island; you'll find extraordinary cultural sites that go beyond traditional museums, hidden ponds, and waterfalls you will remember forever. Immerse in this region's history, tradition, and natural wonders over the next six days and go back home with a suitcase full of unforgettable experiences and maybe some souvenirs.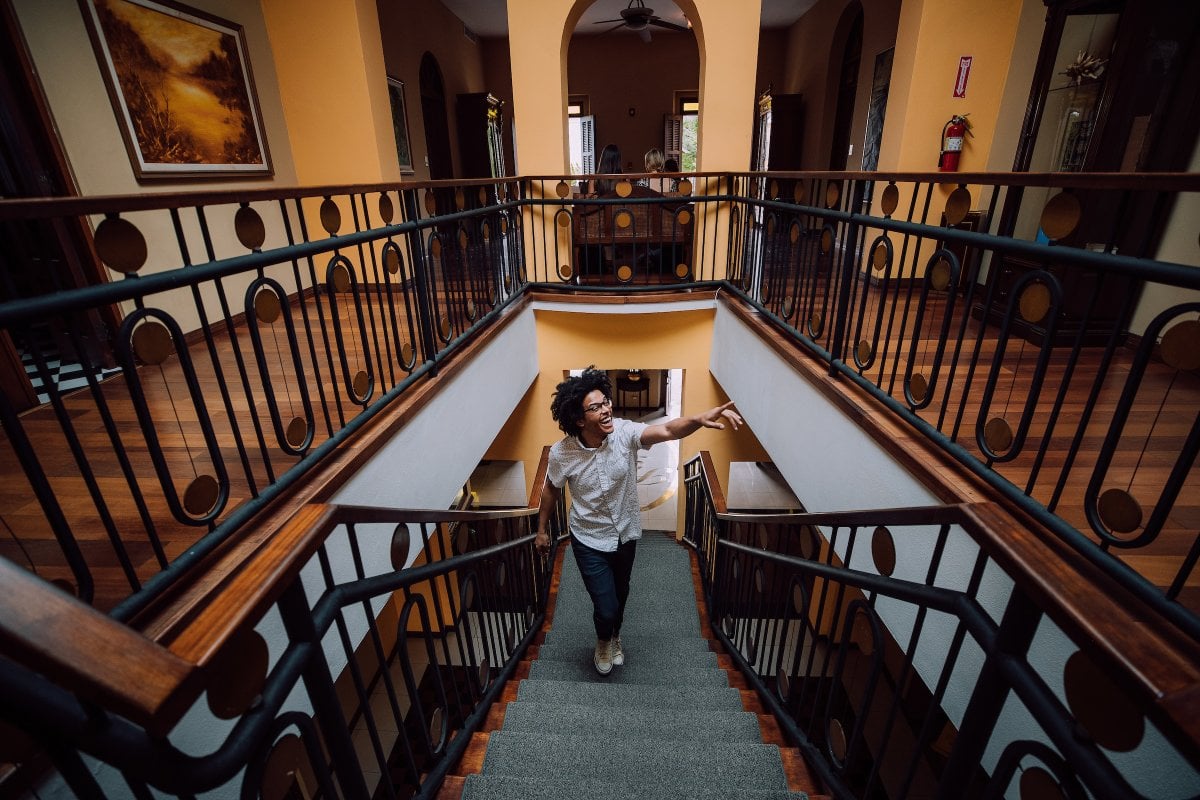 Day One: Arrive and dine  
If you're arriving on the Island via the Luis Muñoz Marín International Airport, expect a 1.5 to 2-hour car ride to where you'll stay in the south, depending on which municipality you choose to stay. However, if you book your flight directly to the Aeropuerto Internacional Mercedita, you will arrive directly at the heart of the region!   
Your lodging options are as varied as the experiences you'll have during your trip. The Ponce Plaza Hotel & Casino and The Fox Hotel will place you right in the center of the town of Ponce, with walkable access to restaurants, coffee shops, bars, and cultural landmarks like the Parque de Bombas and the Teatro La Perla. The Hilton Ponce Golf & Casino Resort offers guests a more luxurious resort experience with a wide range of amenities that include a spa and a golf course by the sea.   
The region is also home to many short-term rentals that provide you with an immersive lodging experience. For example, Finca Corsica in Patillas is a great option for travelers looking for a more rustic stay. It features various rooms that range from beachfront shacks to glamping experiences.   
Other lodging options include the Aloft Ponce, the Holiday Inn Ponce & Tropical Casino, the Solace by the Sea in Ponce; The Costa Bahía Hotel in Guayanilla, and the Full Moon Hotel in Salinas.  
 
Once you settle in, your first great adventure in the South will be picking a spot to eat! Beyond your hotel's culinary offer, you'll find mouthwatering eateries for every type of palate. If you're in Ponce, you can't miss out on Campioni Pizza Birra & Tapas, which boasts some of the best wood-fired pizza in the region. La Ceiba and La Guitarra in the neighboring town of Coamo are amazing alternatives if you're looking for authentic Puerto Rican dishes. If a beer garden is more your style, visit Papa Rupe's Brewing Co. to savor beer-based food and over twenty beers on tap.   
After enjoying that amazing meal, it's time to rest up for the exciting day ahead!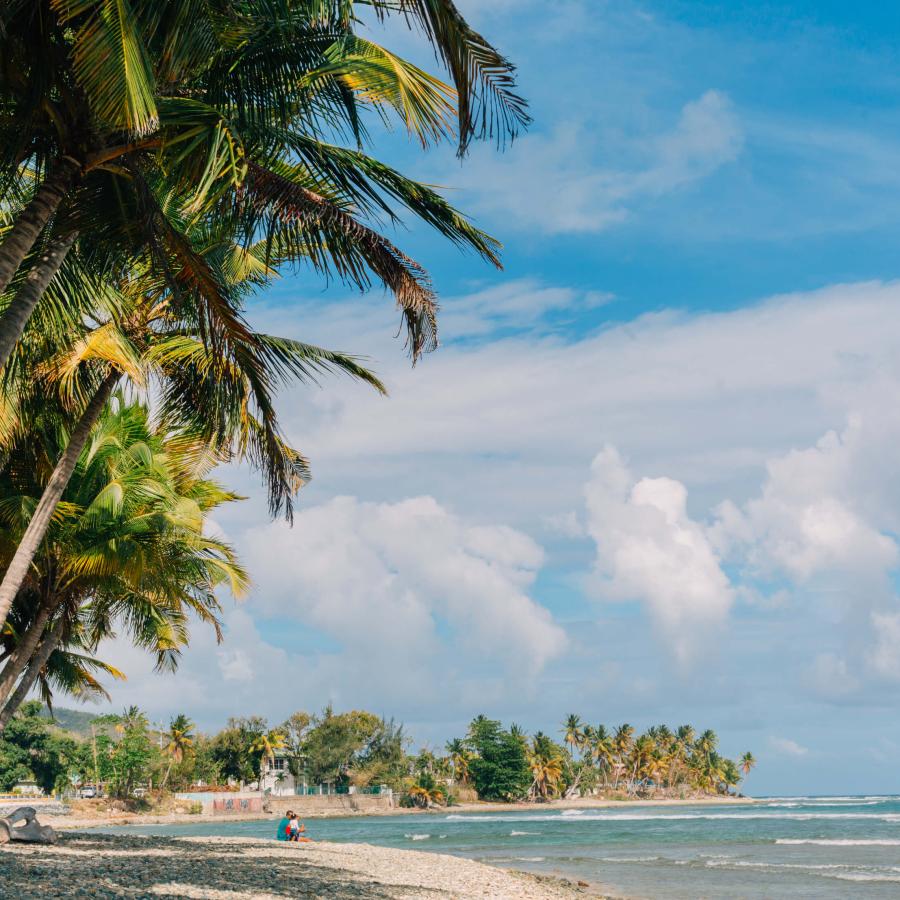 Day Two: Start off in the sand  
If you planned a trip to Puerto Rico, you already pictured yourself on the beach! Start your beach day off with a cup of Puerto Rican coffee and a tasty breakfast from the local panaderías (bakeries) around the region, like La Piñata Bakery in Santa Isabel, Panadería Siglo XXI in Ponce, or Alba Bakery in Villalba, to name a few – trust us, you'll see plenty of panaderías to choose from! Café Melao Coffee Shop is another great option if you're around Ponce and are looking for a more elaborate brunch or breakfast experience, complete with their signature coffees.  
Then head out to an on-island beach experience. There are plenty of beautiful seascapes to enjoy. Tamarindo Beach in Guayanilla, Punta Guilarte Beach in Arroyo, and Villa Pesquera Beach in Patillas are just a few of the many spots where you can sink your toes in the sand.   
After a long day at the beach, there is no better way to experience the sunset than at La Guancha in Ponce. This beautiful spot is next to the Caribbean Sea and is a great hang-out for kids and adults alike. Enjoy delicious street food while taking a stroll, then head to a bar to grab a drink before returning to your hotel.
Spotlight: If you want to extend your beach day into the night, keep in mind that there are several camping grounds in the south of the Island, where you can set up your tent and spend the night under the stars. Villa Pesquera in Patillas and the Punta Guilarte in Arroyo offer designated camping areas for visitors to take their adventure to a new level! Remember to call beforehand and reserve.  
Day Three: Explore the great outdoors  
The adventure continues! Put on your best hiking sneakers and head to the southeast for an excellent outdoor experience! Start your day off eating a mouthwatering breakfast at Tazza D'Oro Caffe in Guayama before heading to the Aguirre State Forest. This natural reserve mangrove forest has walking trails, a boardwalk, and a kayaking area. It is home to over 180 species, which makes it perfect for birdwatching. A few minutes away, you'll find the Bahía de Jobos, a natural reserve and research center, where you can enjoy interactive exhibitions about the surrounding ecosystem, the history of the Central Aguirre, and much more. And it goes without saying, the views from the bay are unparalleled! 
After your ecological adventures in Guayama, head to the neighboring town of Salinas for lunch, just a step away from the Caribbean Sea. Check out restaurants like Restaurante El Dorado, Ladi's Place, Sal Pa'dentro, and El Pelícano Restaurant and enjoy fresh seafood while overlooking the ocean. You'll know it's from-sea-to-table.  
Be sure to pack a swimsuit so that, after lunch, you can treat yourself to the famous Baños de Coamo. This hot spring oasis, which features two thermal pools, a spa, and a coffee shop, is a perfect way to unwind after a day under the sun. It is open until 9:00 p.m., so there's no need to rush your relaxation.
Spotlight: Are you an avid runner looking for a race with a view? Don't miss out on the San Blas Half Marathon and Villalba Half Marathon, the two most challenging courses to run on the Island. These races happen yearly, in February and November, respectfully, so plan accordingly!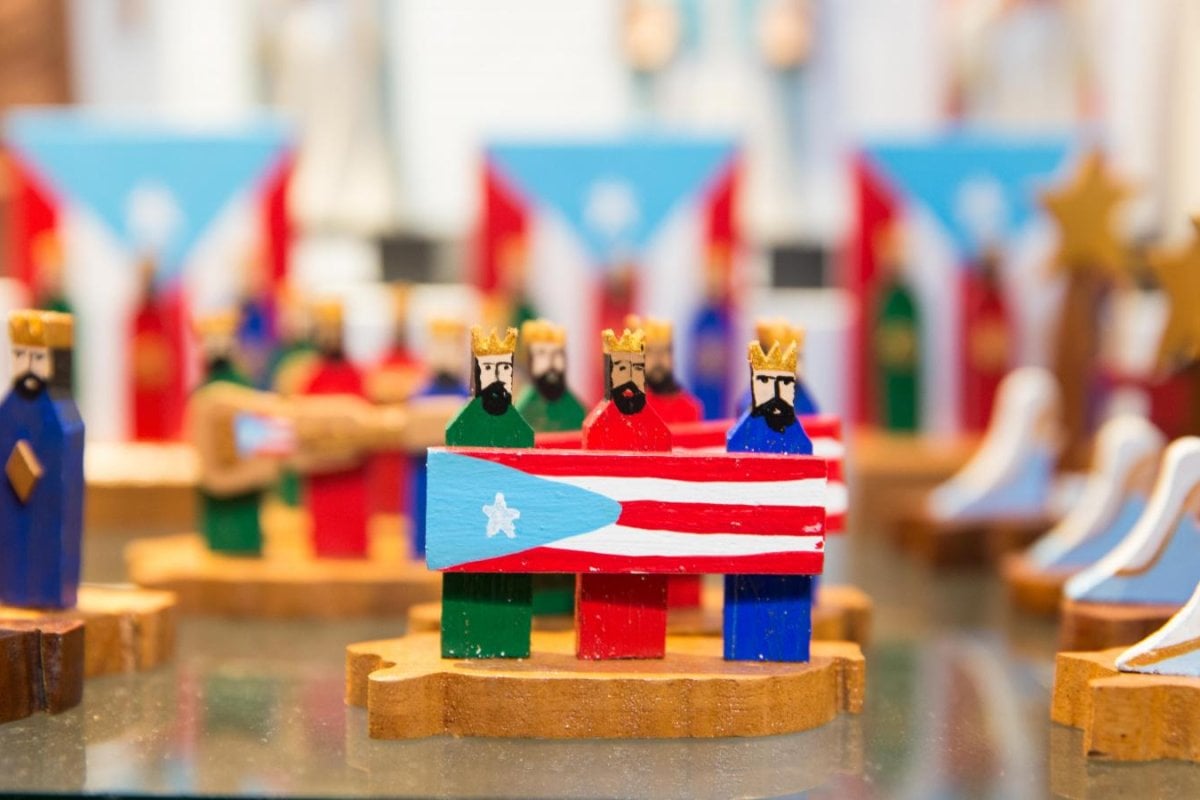 Day Four: Immerse yourself in history and culture  
Today is all about immersing yourself in culture. The south region is a hot spot of historical landmarks and educational marvels. If you're looking to dive into the local culture, take a trip to the Centro Ceremonial Indígena in Ponce, where you will find ancient ruins that archeology experts indicate were active between 400 and 100 AD. At this historic site, you can learn all about Puerto Rico's Taíno roots and how those influence the Island's culture to this day. Cueva Lucero, a cave and archeological site that still preserves over 100 pictographs and petroglyphs from indigenous ancestors, is also a twenty-minute ride away in the neighboring town of Juana Díaz.   
And while in Juana Díaz, the Museo del los Santos Reyes is a must on any cultural connoisseur's itinerary. This was the first museum solely dedicated to the history of the Three Wisemen tradition that is still celebrated throughout Hispanic and Latin cultures.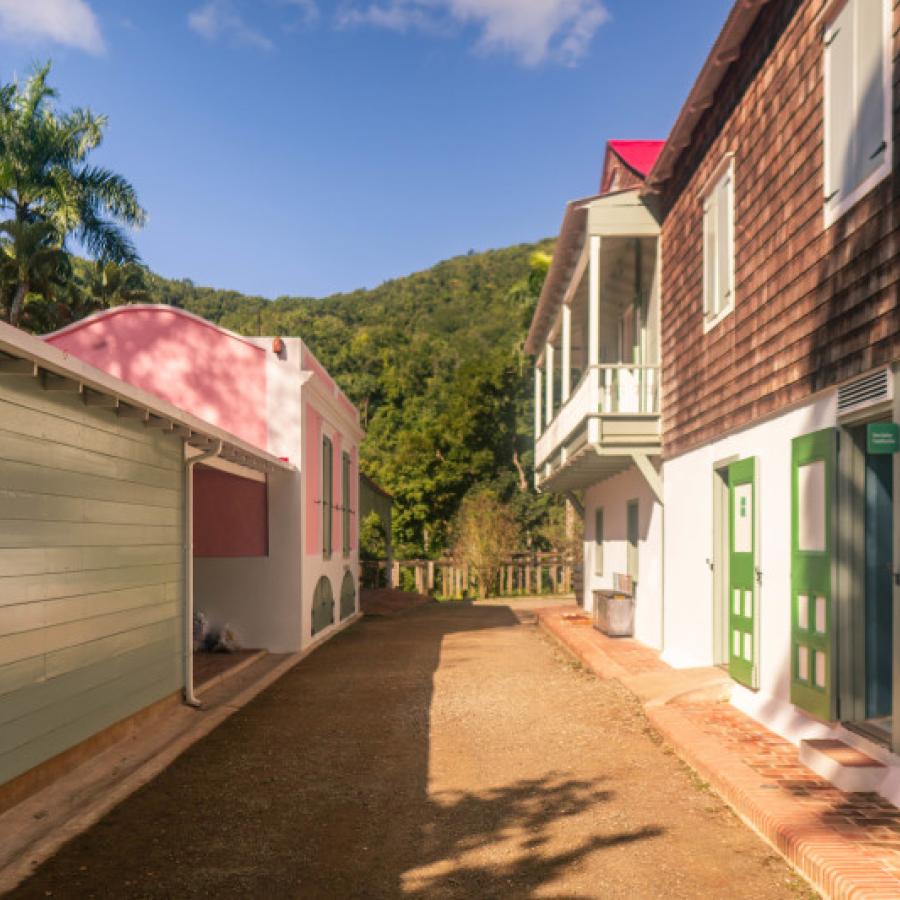 After lunch head to Hacienda Buena Vista in Ponce for a unique, more rural cultural experience. This coffee hacienda offers walking tours to learn about the coffee-making process and enjoy your freshly brewed cup afterward. 
Other museums, cultural centers, and haciendas to visit in the region include the Museo Olímpico de Puerto Rico in Salinas, Casa Cautiño in Guayama, and Casa Paoli and the iconic Castillo Serrallés in Ponce.  
Pro Tip: Make sure to call museums, historical sites, and coffee haciendas before your visit to ensure operating hours and make reservations if needed.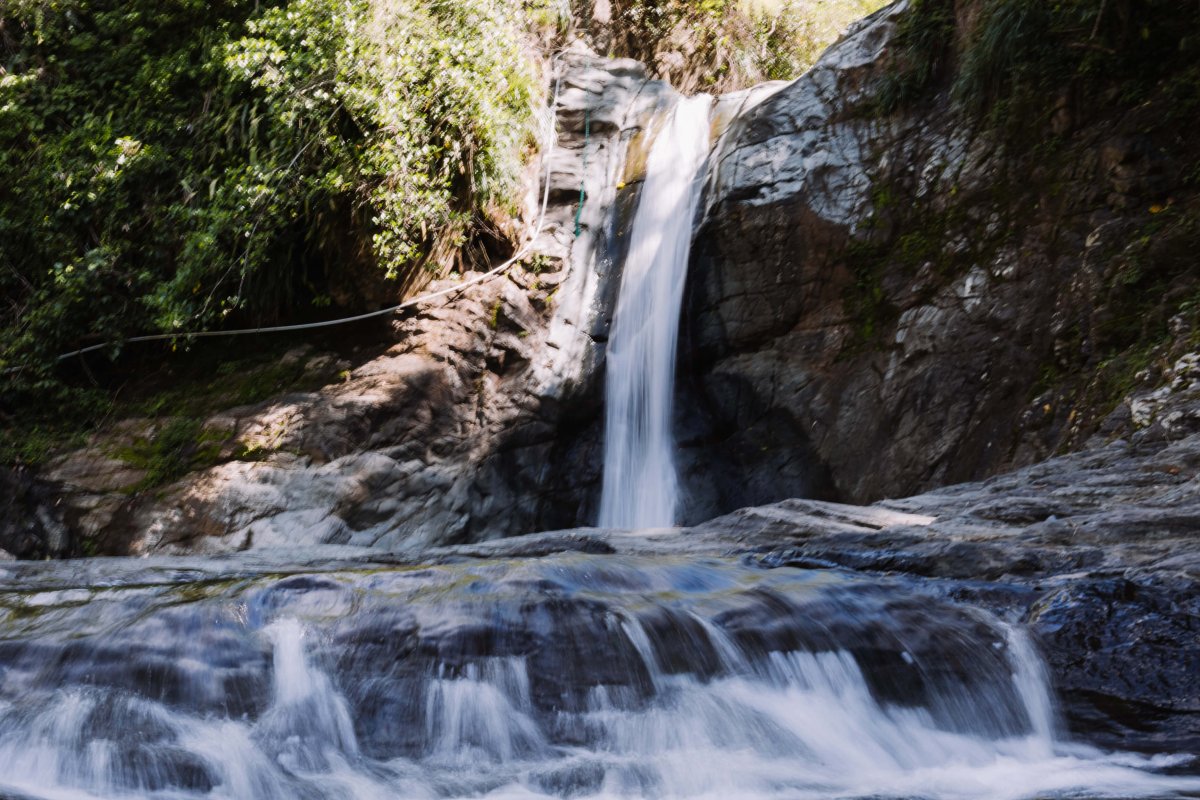 Day Five: Another day of sun  
You've already seen the beauty of Puerto Rican beaches, but its waterfalls and charcas do not fall behind! Take this day to visit some of the most famous freshwater ponds and waterfalls on the Island, starting with La Soplaera in Peñuelas. This natural haven is easily accessible - it only takes a 10-minute walk from a parking lot to be in paradise! The pond is deep enough to swim in but do so with caution, as it is profound. If you enjoy La Soplaera, you will not want to miss out on Salto de Collores in Juana Díaz. Like La Soplaera, this pond is just a short walk from the parking lot. It features a breathtaking waterfall that's perfect for combating the warm weather. Make sure to bring comfortable shoes with a grip; the rocks surrounding them tend to be slippery.
If you're still energized after a full-day adventure, dress up and hit the town for a nightcap. Around the center of Ponce, you'll find a significant number of bars and lounges for having fun and unwinding, like Asturias Lounge Bar, La uni, and the 80's-inspired Chango Bar. You can also head to the Malecón de Arroyo for drinks at of its exciting dive bars with an unbeatable view of the sea.   
Day Six: Until next time!  
It's time to wrap up and lay back before your flight back home. Enjoy your hotel's amenities, take another walk around the block, and enjoy the Puerto Rican sun before heading back. So much is left to do in the south of Puerto Rico, which is a great reason to make a list of the places you missed during your visit and start planning your trip back!