Thanks to its location on the fertile southern slope of the Central Mountain Range, Coamo's main economic engines are agriculture, poultry farming, and cattle. This makes Coamo an excellent place to enjoy simple but tasty dishes made from the plentiful local bounty.
Stop by one of the many food trucks to try charcoal-grilled chicken accompanied by baked root vegetables, like yams and sweet potatoes or yucca with mojo — a staple marinade made with herbs, olive oil, and lots of garlic. If you prefer something with more service, there are many charming restaurants to visit. Be sure to try mofongo, a Puerto Rican specialty dish made with fresh plantains and stuffed with a variety of succulent meat cuts, products of the cattle raised just outside of town.
Any of these dishes combine perfectly with a refreshing mojito, sangria, or freshly squeezed juice made from locally grown guanábana, tamarind, or grapefruit.
Restaurants in Coamo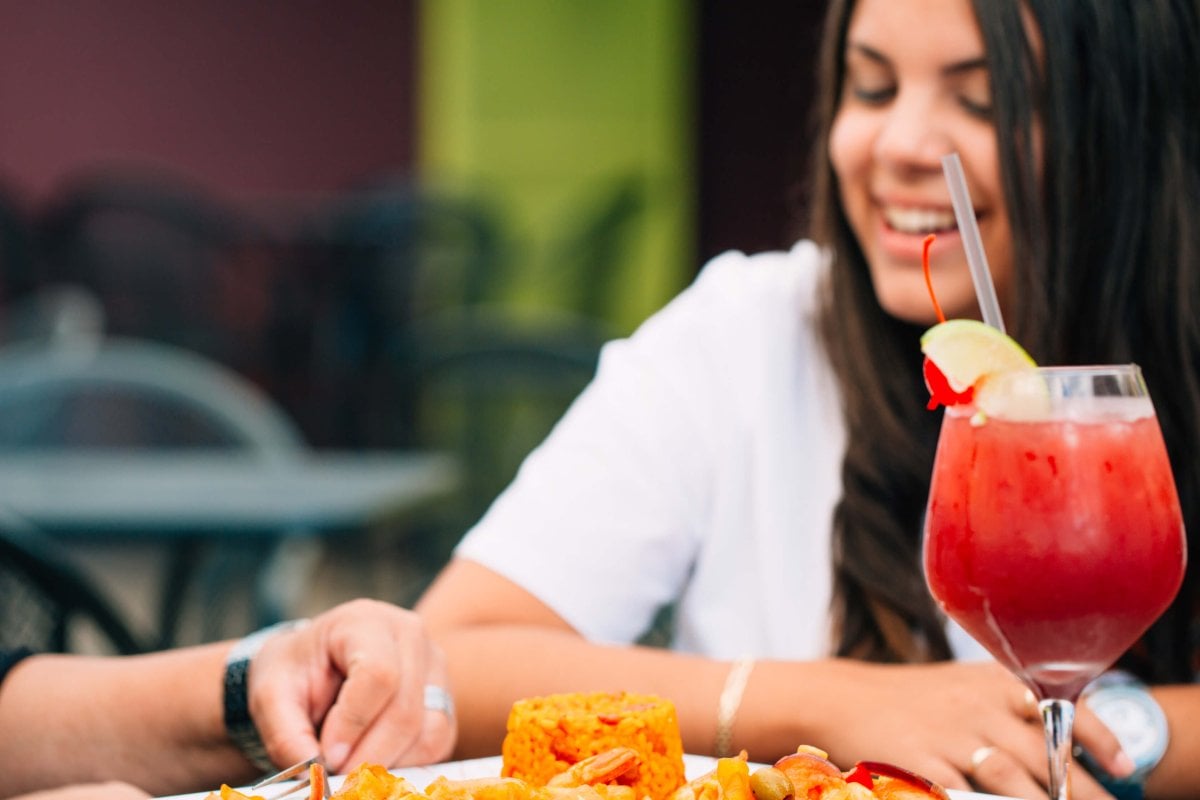 La Gota de Rojas
This family-owned restaurant located in a historic building close to Coamo's town plaza is known for its excellent service and delicious Caribbean and Puerto Rican cuisine. Don't miss the mamposteao rice with chuletas can-can (deep-fried pork chops) and tostones (fried plantain wheels), or the ever-popular homemade mojitos and sangrias. La Gota de Rojas is open Wednesday through Sunday, and features live music on weekends.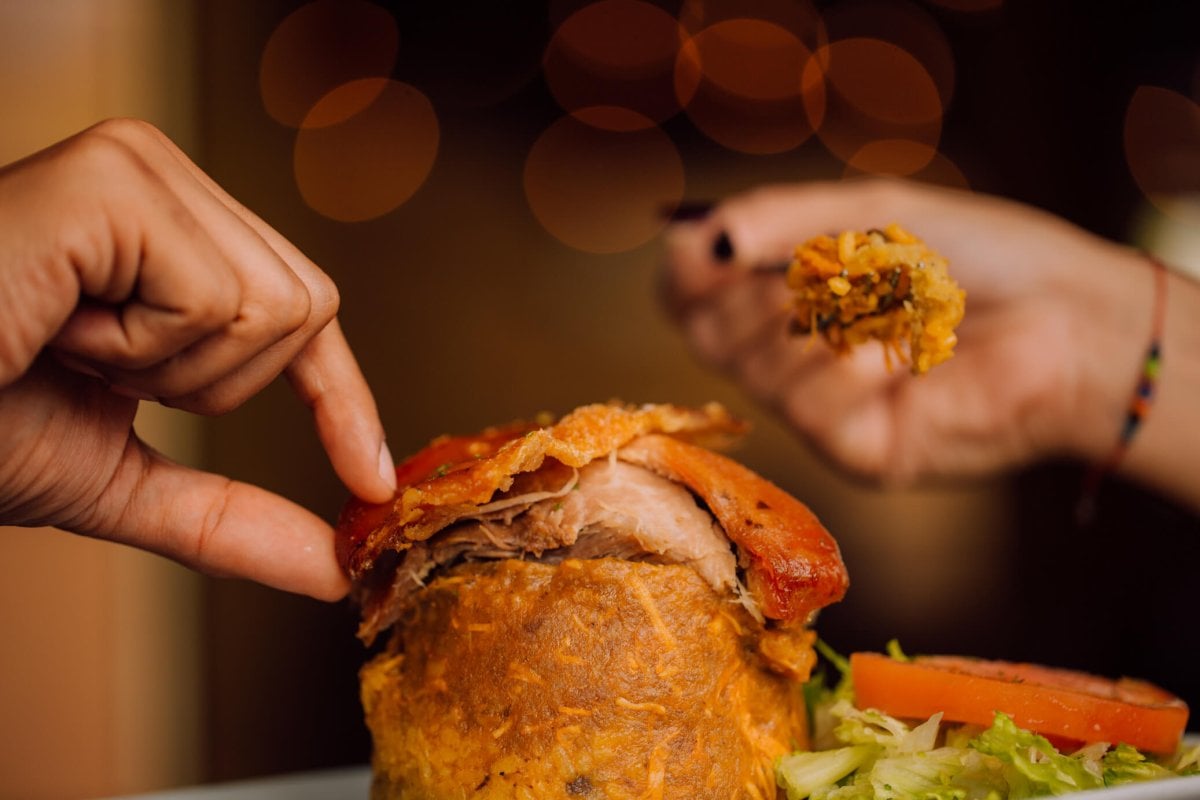 La Ceiba Bar & Restaurant
Did you get to Puerto Rico and fall in love with mofongo? If the answer is "yes" then this is the place for you. Go ahead and try the trifongo, made with yucca, green plantain, and ripe plantain, stuffed with chicken and bacon, and bathed in a creamy white sauce. If you prefer to keep things simple, opt for the mofongo stuffed with grilled skirt steak and topped with mushroom sauce — two examples of the numerous variations you'll find of this Puerto Rican staple. You'll find La Ceiba on the main road that leads to Coamo's town square.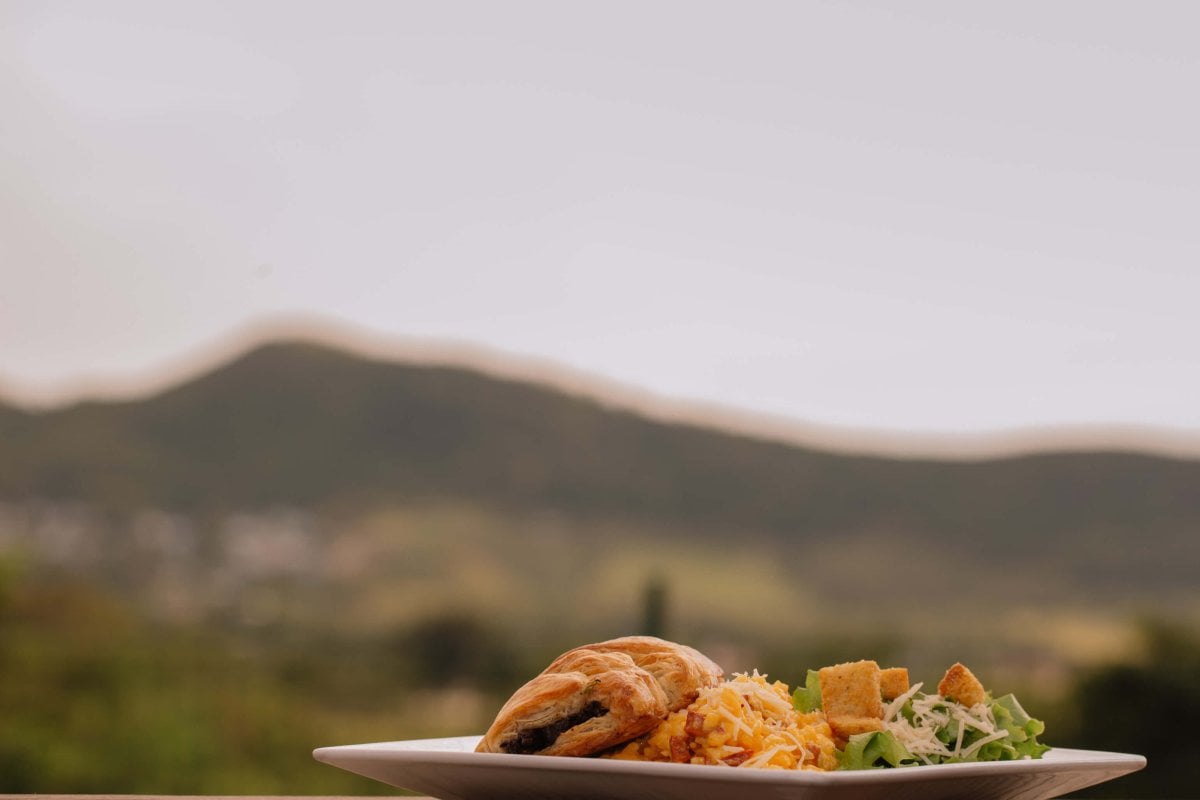 Restaurante Hacienda Don Juan
Fine meat cuts are the specialty at Restaurante Hacienda Don Juan, located in the Los Llanos neighborhood of Coamo. Among the gastronomic offerings here include La Hacienda, a puff pastry filled with juicy steak, smothered in mushroom sauce and served with chorizo risotto; or the Mar y Tierra, a sirloin steak combined with a lobster tail and tostones. Other offerings include flame-grilled filet mignon, rib-eye steak, and lamb ribs, or ripe plantain lasagna stuffed with veggies for the non-meat-eaters in your party.