Pack your first visit to the Island with adventure and fun.
If you're visiting Puerto Rico for the first time, you'll probably want to see a little bit of everything.
Your first time in Puerto Rico should be all about experiencing new sights, unique flavors, thrilling adventures, and experiencing Puerto Rico's vibrant culture. From city life to mountain retreats to rainforest walks and beach bumming, get ready to fall in love with this tropical destination over the next seven days. 
Experience what the heart and soul of the Caribbean have to offer and use these ideas as a jumping-off point for your Island adventures. 
Note: For exploring beyond San Juan, it is recommended to rent a car and discover the Island at your own pace. To ensure attractions are open and available, it's recommended to call and make a reservation
Google Earth Tour
7-Day Itinerary for First Time Visitors
If you're visiting Puerto Rico for the first time, you'll probably want to see a little bit of everything.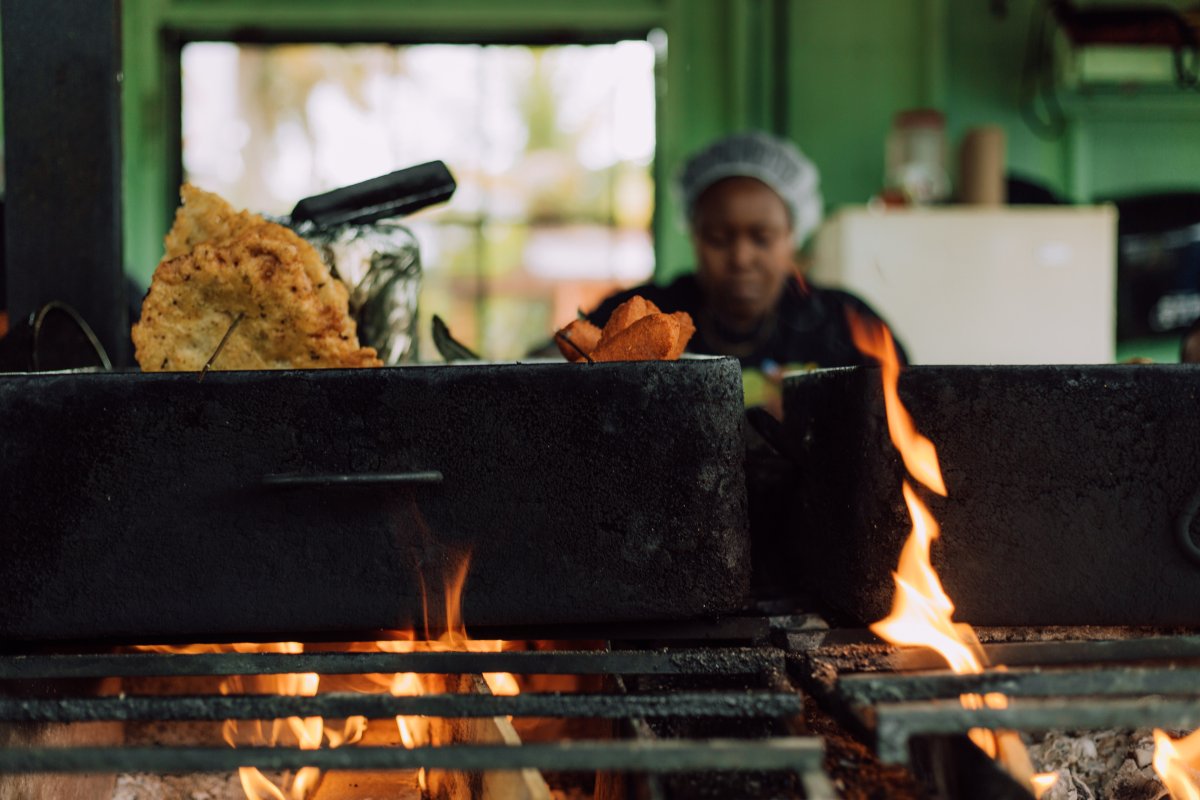 Day 1: Take in the tropical vibes
On the day you arrive in San Juan, get an authentic taste of the Caribbean by heading straight over to the Piñones neighborhood of the nearby town of Loíza. This picturesque strip of oceanfront kiosks and restaurants is just a 15-minute drive out of the city (and about five minutes from the airport). You can opt to have a sit-down lunch at one of the many restaurants like Hook'd, Donde Olga, or El Nuevo Acuario (among others) and enjoy fresh local seafood platters like whole-fried red snapper, shrimp-stuffed mofongo, or garlic mahi mahi. Or go kiosk-hopping (what locals call chinchorreo) and grab your first taste of Puerto Rican fritters like alcapurrias, bacalaítos, and piononos. Be sure to wash them down with an ice-cold beer or fresh fruit frappe.
Change into your swimsuit – if you haven't already – and head over to La Posita, a quiet beach framed by rock formation that creates a giant shallow tidepool. Spend the afternoon floating in the water, lounging on the sand snacking on fritters, and taking in that ocean breeze before heading to your accommodation.
Your lodging options span from luxury hotels like the Condado Vanderbilt, Fairmont El San Juan Hotel, and La Concha Resort to boutique hotels like AC Hotel and O:Live Hotel, or cosy vacation rentals in the Condado or Isla Verde neighborhoods. The best choice solely depends on your preference and budget.  
If you aren't still stuffed from your meal earlier, you can have an upscale dinner at Cocina Abierta, 1919 Restaurant, or Mario Pagán Restaurant. These kitchens are led by some of the top chefs on the Island. 
Spend the rest of the night walking around the Condado neighborhood, where you'll find bars, boutiques, and some hotel lobbies where live bands play and the dance floor is packed. Or if you're looking to relax, head back to your hotel and unwind by the pool.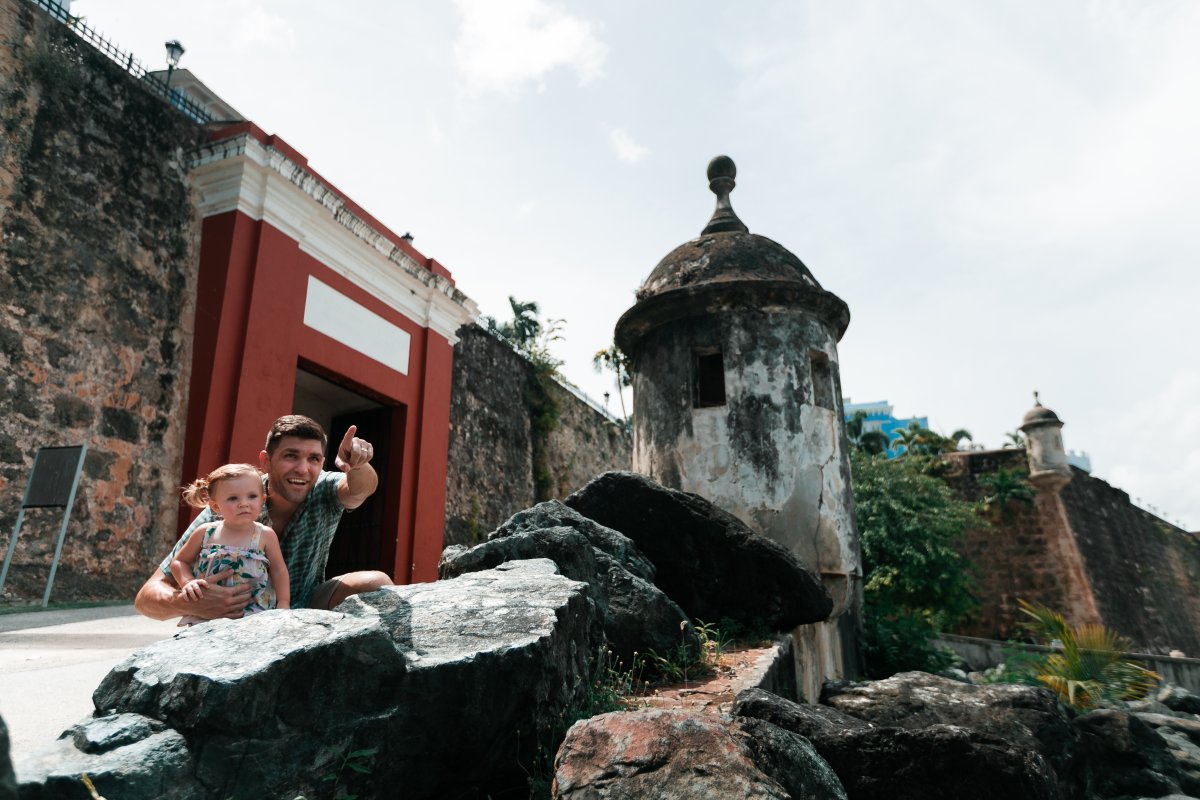 Day 2: Dive into culture
Your first day was pretty relaxing, so it is time to embrace Puerto Rican culture fully and have an immersive day of fun and learning in Old San Juan. The walled city is a "must stop" for every first-time visitor (and most repeat visitors as well). Explore 500-year old Spanish fortresses like the Castillo San Felipe del Morro; visit historic museums like Casa Blanca Museum, a mansion built in the 1500s for Juan Ponce de León; and stop at landmarks like the Gate of San Juan and La Rogativa for the perfect photo op. 
Learn all about the Island's history and conquistadors by stopping at some important places like El Cuartel de Ballajá, where you'll find the Museo de Las Américas and specialty gourmet coffee shop Don Ruiz. You can also book guided tours or explore on your own. Be sure to make time to browse some of the small shops and galleries in the city, people-watch at one of the plazas, and cool off with a snowcone from a piragua cart or a popsicle from Señor Paleta. 
Walking up and down the blue cobblestone streets will surely work up an appetite. To enjoy a traditional Puerto Rican lunch, we recommend you visit Barrachina (one of the places that claims to have invented the famous piña colada), De Averdura, Café Manolín, or El Jibarito, where you can find hearty or light meals representing the Island's distinctive culinary traditions. For something a little different, visit Chocobar where everything is made with a hint of chocolate, or Pirilo, home of artisan pizzas and a wide selection of craft beers. 
What better way to end your day than a rum tasting? Head over across the San Juan Harbor to Casa Bacardí in the town of Cataño, where you'll learn about the most popular rum in the world. You can choose from different tours, from the basic historic tour to a premium rum tasting or take a mixology class. You can even fill your own personalized bottle of Bacardí rum at the gift shop. 
Head back to your hotel (or vacation rental) to freshen up for dinner and get ready to dance the night away at La Placita de Santurce, a marketplace by day and social hub by night. You can also visit one of the nightclubs at Condado like Fifty-Eight nightclub or the lobby at the San Juan Marriot.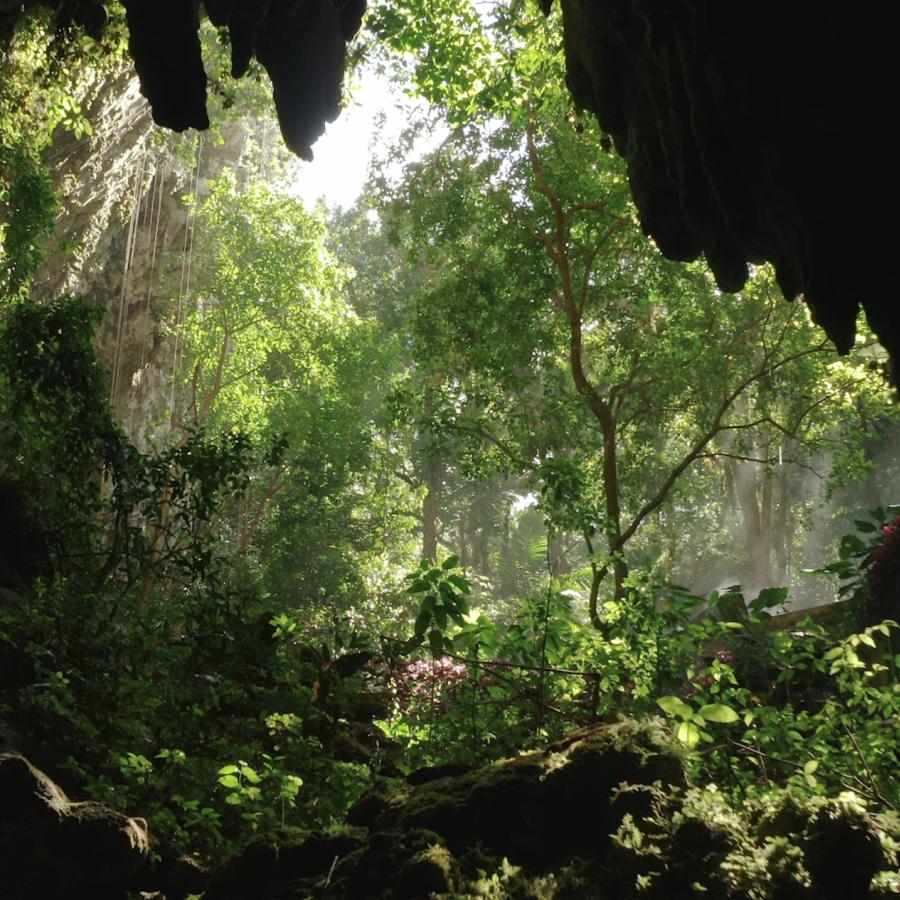 Day 3: West c

oast bound! 
Ready for a road trip? After a long day in San Juan and a night of partying, some sightseeing is overdue! Have brunch at the hotel or a nearby bakery (Sobao by Los Cidrines in Condado or Las Canarias in Isla Verde do not disappoint), gather your belongings, and set your GPS to Rincón… the westernmost point of the Island. 
Your road trip to the west should include a stop at Río Camuy Cave Park in Camuy, an iconic cave system with astonishing views of the Island's countryside. At this popular destination, you can enjoy a guided hike where you'll learn about the Taínos, as well as the Island's native flora and fauna.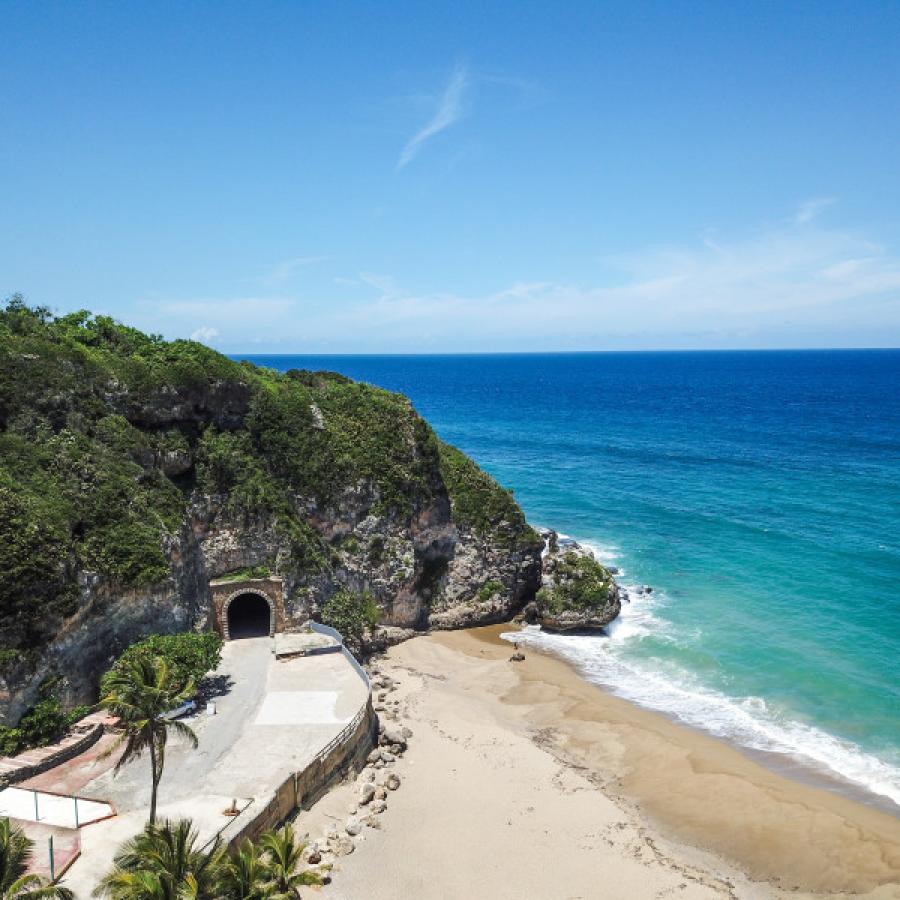 Continue driving along the north coast and make a quick stop at the Mirador de Guajataca for one of the most breathtaking vistas of the Atlantic Ocean. You can also take a short coastal hike through the Guajataca Tunnel that was once part of the network of train tracks transporting sugarcane around the Island. A little farther down the road, you can soon stop for a quick photo op at Cara del Indio, an impressive rock sculpture of the Taíno chief Mabodamaca.
Once you reach Rincón, pull over for one last stop at the Punta Higüera Lighthouse Park to enjoy the mesmerizing sunset (you are in the Town of the Beautiful Sunsets, after all) while sipping on a piña colada or a tropical cocktail from one of the park's kiosks. Keep an eye out for whales if you visit during the winter. 
Rincón has a wide variety of quaint vacation rentals, as well as resort-like hotels like Rincón of the Seas, Serenity Rincón, Villa Cofresí, or The Beach House Hotel. For dinner, you can visit La Copa Llena, Casa Verde, or Tamboo Beside the Pointe, where you can also enjoy a night of dancing and mingling with locals.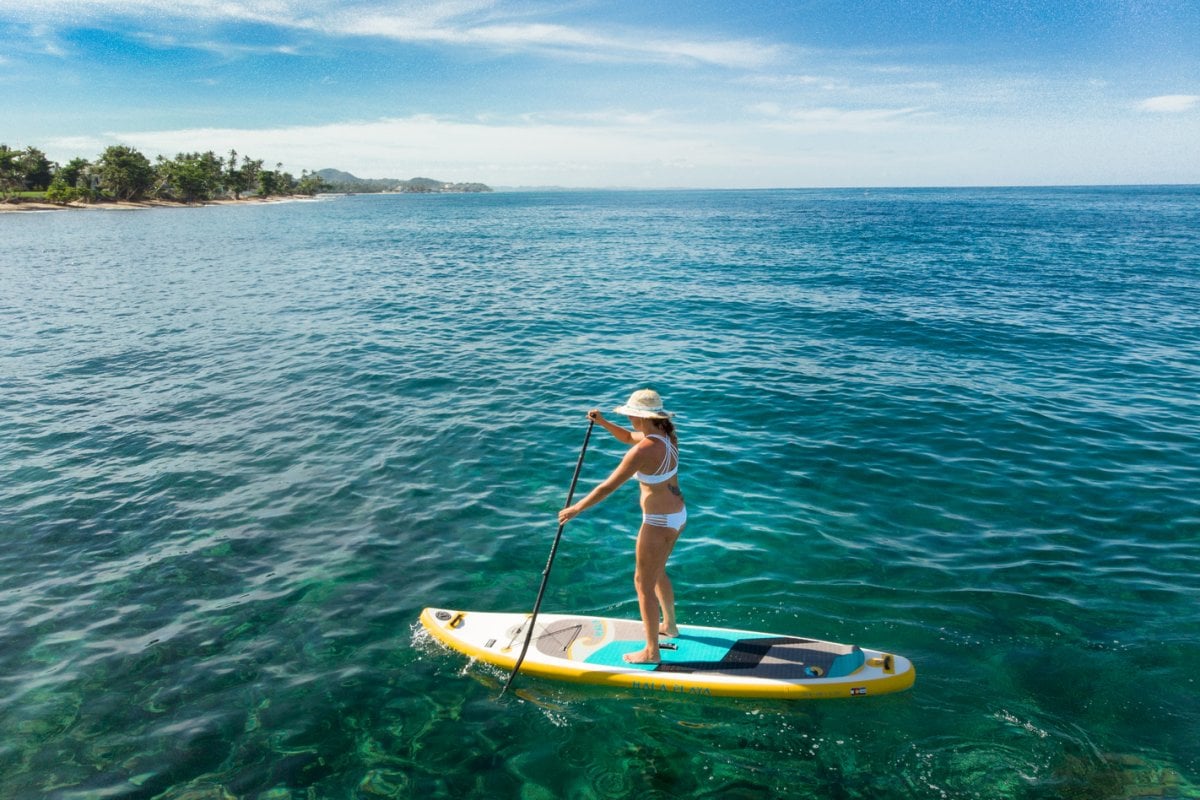 Day 4: Embrace the laid-back vibes
You're in Rincón, the town of beautiful sunsets and barefoot fun, so it only seems fitting to enjoy a day of laid-back activities after a day of driving and sightseeing. Start your day at Barefoot Yoga, an open-air studio where you can take a gentle yoga class surrounded by nature. You don't have to make a reservation, although it is recommended if you want a private class tailored to special requests. 
For breakfast head uphill to The English Rose. This is undoubtedly the most popular breakfast place in Rincón, so try to make a reservation before arriving. Their menu offers local cuisine, as well as English and American dishes; they also serve vegetarian and vegan options. The view from the terrace is second to none.
Keep up the relaxed lifestyle by taking a surfing or sailing lesson with Sail Rincón or Rincón Surfing School. It doesn't matter if you are a beginner, you can dive in and learn to catch some waves with expert instructors. The schools rent out equipment such as surfboards and paddleboards for you to enjoy at the beach later. If you're more into land-based activities, book a riding tour with Pintos R Us and explore Rincón on horseback
If you'd rather take full advantage of the famous west coast beaches, you can head down to Sandy Beach, Domes Beach (a world-class surfing beach), or Steps Beach (where you can rent snorkeling equipment). Spend the rest of your day unwinding and soaking in the afternoon sun. You can also head into town and visit the Secret Garden Art Gallery to support local artisans and painters. 
For dinner, try the exquisite meat cuts at Cowboys Cantina, an open-air Texas-style restaurant with a large bar and weekly rodeo shows. Among the favorite dishes are the ribs, the chuletas can-can, and the house steak called Cowboy. At night, you can hit the town square for the weekly Art Walk and enjoy some live music and a tropical ambiance.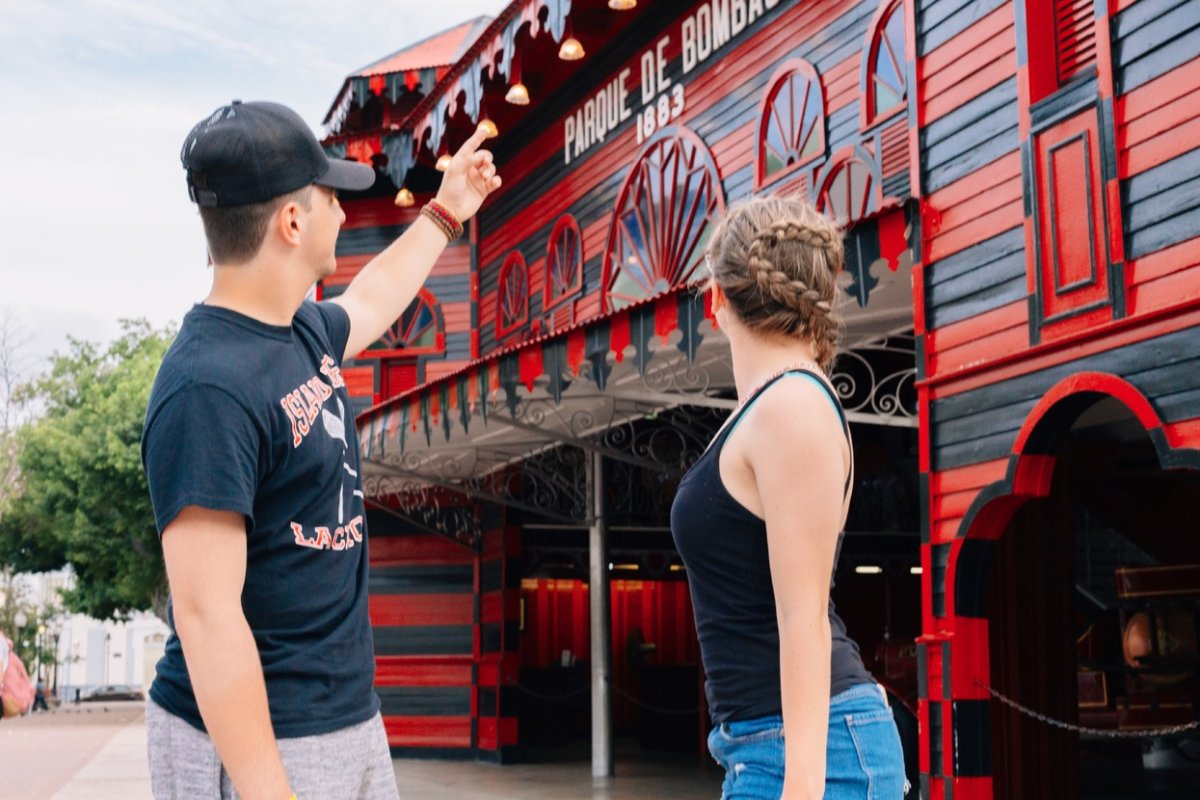 Day 5: Ponce awaits!
You've hit the north and the west coast, now the south awaits. 
Get on the road again and set your GPS to Ponce, where you can visit a few landmarks along the way, like the Porta Coeli Church in San Germán, the second oldest church in Puerto Rico and one of the most important religious art museums on the Island. 
Once in Ponce, take a guided tour of the town's square where you'll see landmarks like the iconic Parque de Bombas, an old firehouse turned museum right in the city's plaza. Around it, you can find various sculptures of lions, la Fuente de Leones (Lion Fountain), the Cathedral of Our Lady of Guadalupe, and the mayor's residence. While you're there, be sure to try the famous helados (ice cream) at King's Cream. 
Take a walk around the town and appreciate an array of impressive murals painted live during the annual urban art festival "Ponce es Ley." Next, you can choose to visit the Castillo Serrallés, a grand estate turned museum that used to be the home of the Serrallés family, owners of the Don Q rum distillery. You can also visit the internationally recognized Museo de Arte de Ponce and admire its permanent collection of 4,500 pieces, including Lord Frederic Leighton's "Flaming June." Or book a tour of Hacienda Buena Vista, an old coffee and cacao plantation, and learn about the history of these crops in the Island.
Complete your day by dining at La Cava Restaurant for more flavorful comida criolla or have an Italian dinner at Campioni Pizza Birra & Tapas. For a casual seaside dinner with a view, head down to La Guancha, a pier where you can find little restaurants that serve fritters and staple local food. 
Elevate your Ponce experience by staying at The Fox Hotel, an eclectic hotel that will make you feel like you've entered Alice in Wonderland. If you're looking for something more classic-chic then book a room at the historic Meliá Century Hotel in the town square. Or opt for the Hilton Ponce for a resort vibe complete with a massive pool and golf course.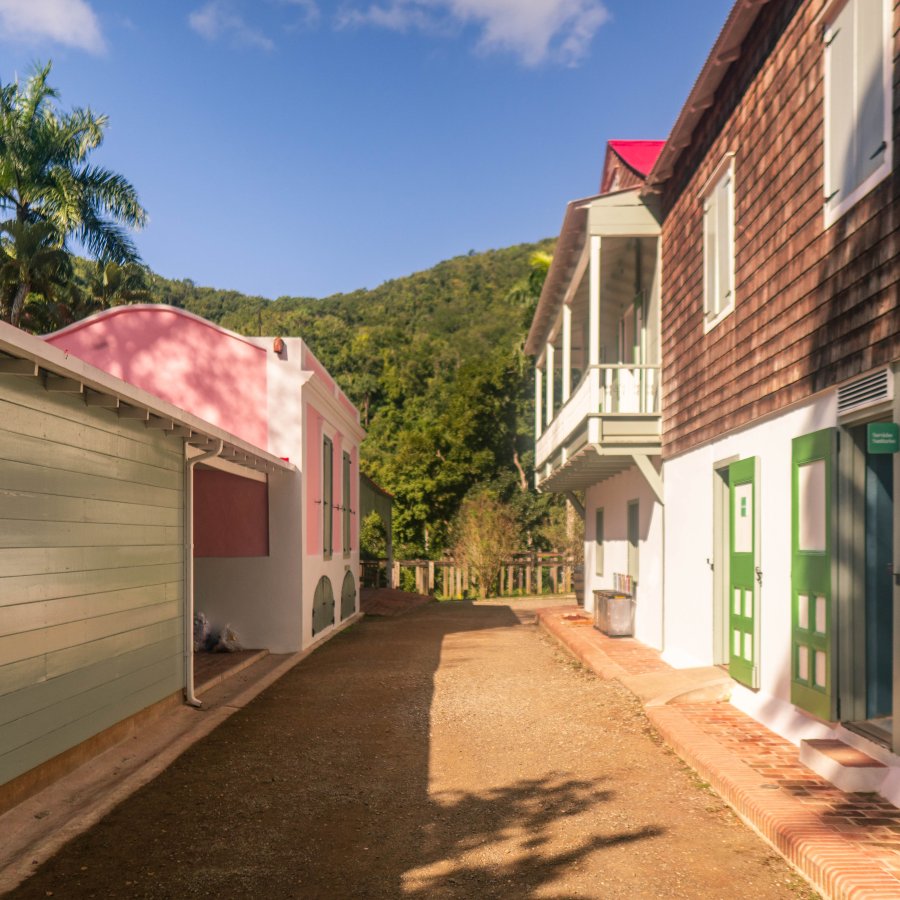 Day 6: Day trip options 
You have plenty of options of things to do before your departure. Coffee hacienda or sailing trip? The choice is yours. 
Just outside Ponce, take a trip to Hacienda La Mocha or Hacienda Buena Vista, two modern coffee plantations where you can learn all about the process of coffee growing and roasting in Puerto Rico. At this sustainable farm, there is a butterfly and bird sanctuary where you can go on a tour and learn more about Puerto Rico's native species. There is also a restaurant that caters to farm-to-table lunch or dinner. And if you're looking for interesting accommodations, inquire about the guesthouse.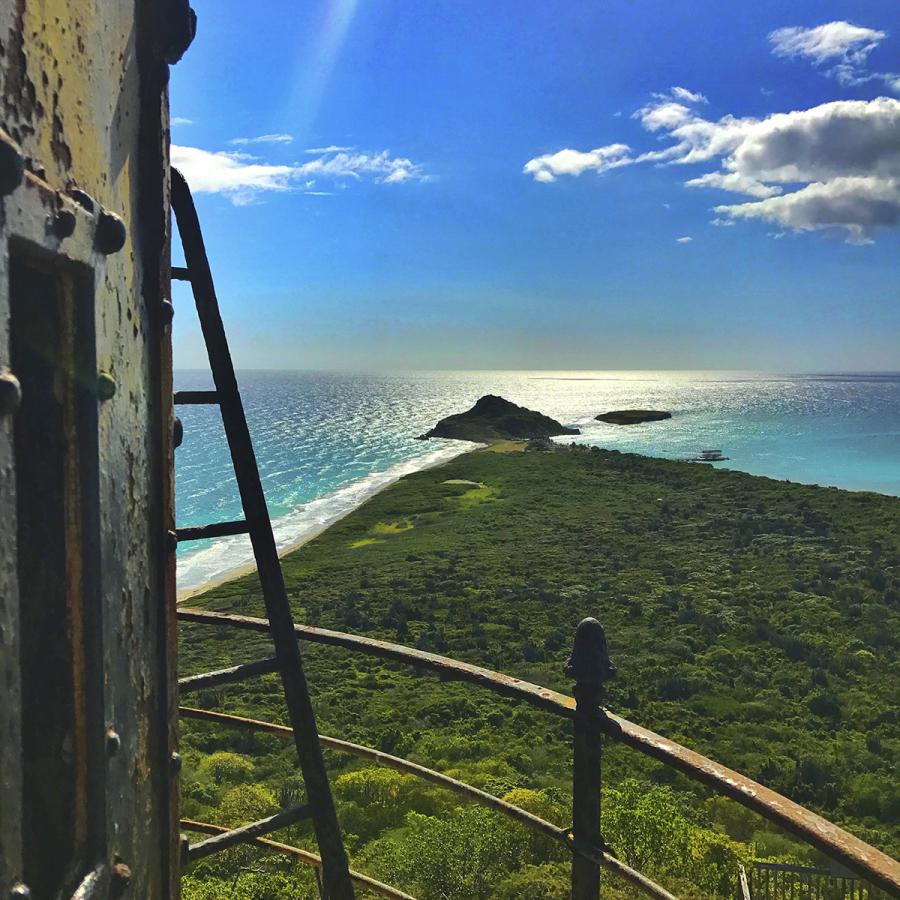 You can also make a day out of visiting Isla Caja de Muertos, one of the most enchanting attractions near Ponce. Just a boat ride away from the Salinas marine port with East Island Excursions, you can hike up trails, explore the lighthouse ruins, go birdwatching, and spend a day under the sun on one of Puerto Rico's most pristine beaches, Playa Pelícano, while exploring this uninhabited island. You can book your Ponce experiences with Caribe Tours or Isla Caribe PR to make sure you don't miss out on any of the fun.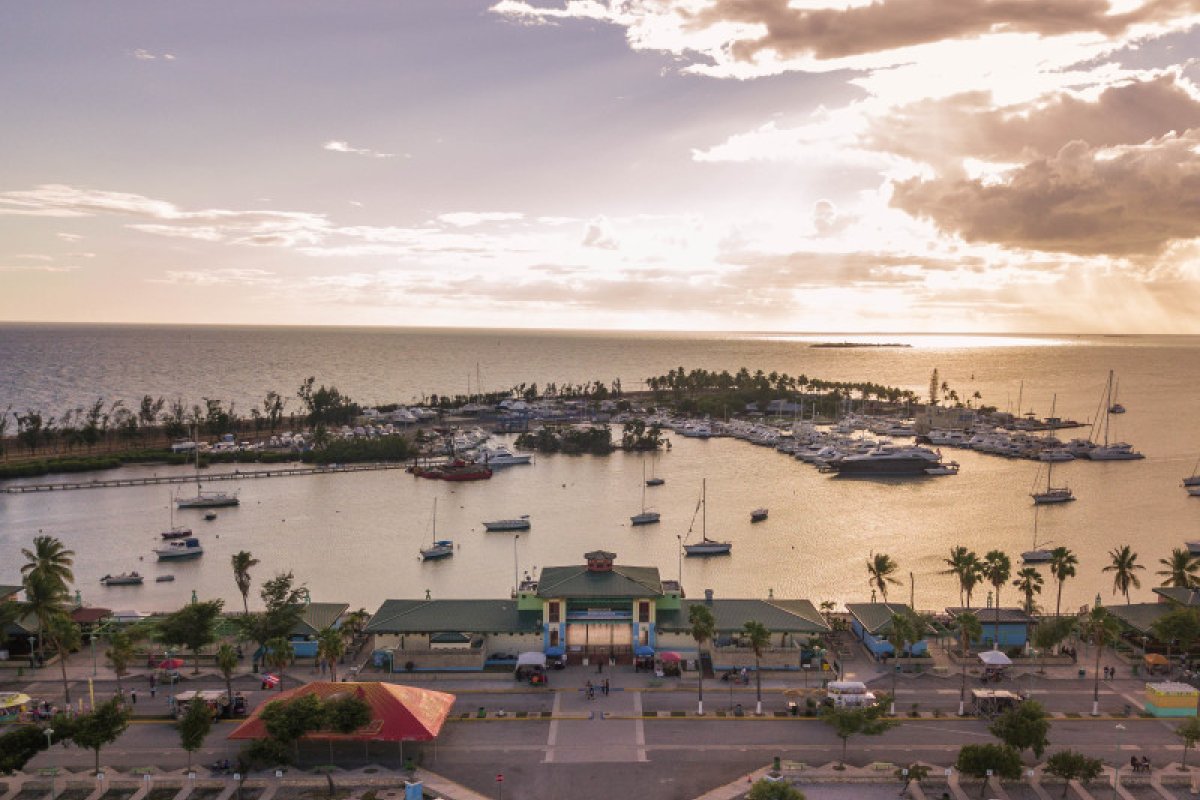 View Places Mentioned on a Map