Are you feeling like a long weekend escapade? We got ideas for you.
Puerto Rico in three days? Is it possible to cover it all?
While you might not get to experience the Island in its entirety, you'll get the essence of what the heart and soul of the Caribbean is all about. Yes, you'll fall in love with Puerto Rico and return home refreshed and renewed!
And, with non-stop and direct flights from more than 20 major cities on the U.S. mainland, a three-day getaway in paradise is easier than you think. No passport is required (unless traveling international) for a fun-filled, unwinding escapade.
From the east coast to the west coast, north, and south, here are some ideas to fill your schedule for the long weekend, and maybe even an extension.
Note: You can follow this itinerary in order, take away, add, or mix and match with other itineraries as you like. Renting a car is recommended so you can explore the Island at your pace and time.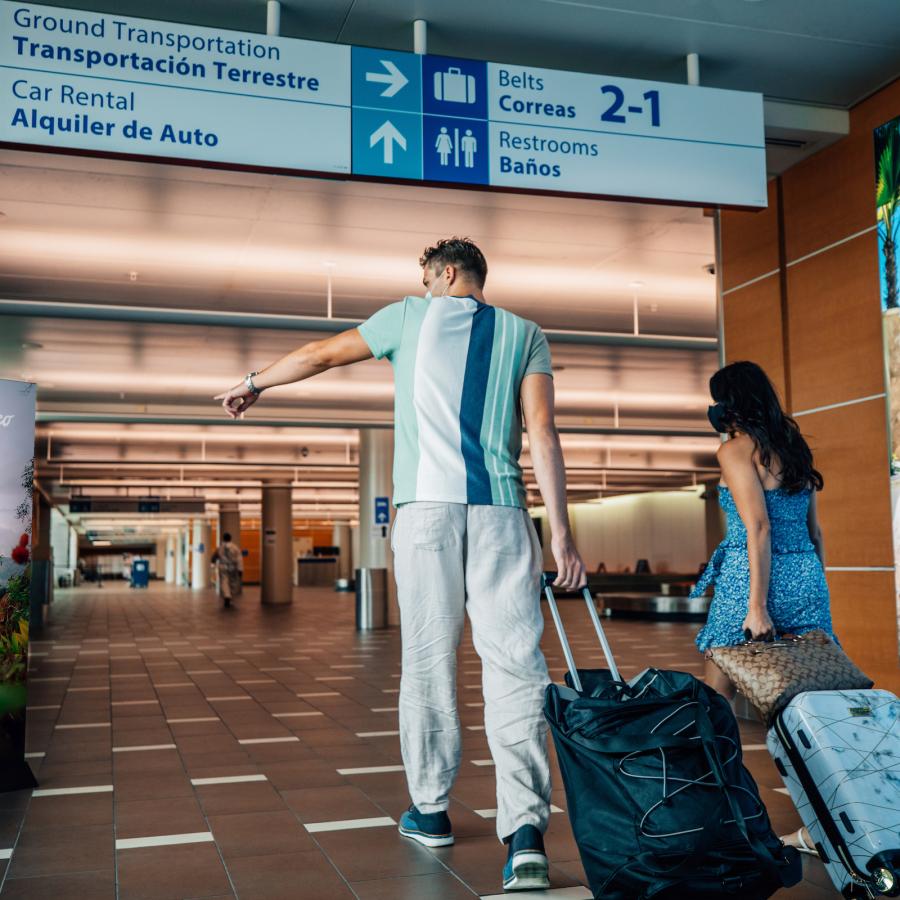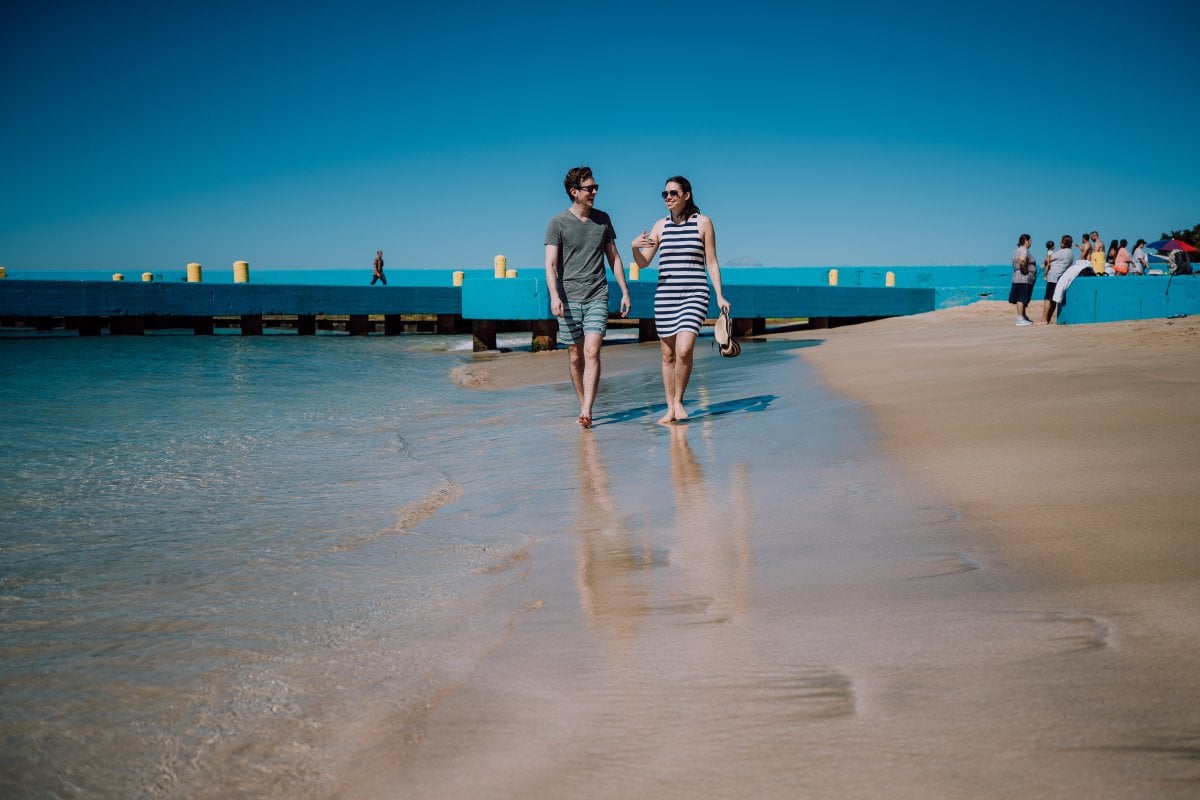 Day 1: Ok, but first, the beach! 
You just arrived on the Island, so don't load up your itinerary too much – yet! Your first day is all about setting the tone for the rest of your stay, so you can chill and get the lay of the land. 
After checking in the accommodation of your choice, there is no better introduction to the tropical vibes of Puerto Rico than heading straight to the beach and grabbing a bite to eat. 
If you're staying is in the metropolitan region and arrived through SJU Airport, head on over to Isla Verde beach, where you'll find 2 miles of coastline and blue waters ready to receive you. Lined up with hotels and various restaurants, you can also grab a bite (whether lunch or dinner) there. If you're heading over to the east coast, your ideal first-stop beach is La Posita beach in Piñones, where you'll get the immediate "vacation" feeling, or drive to La Monserrate, one of the most beautiful beaches in Luquillo. When arriving at La Mercedita, all roads lead to La Guancha, La Parguera, or Boquerón, some fishing villages in the south region lined up with food kiosks, restaurants, and mesmerizing views of the south region. While in Aguadilla, the ideal beach to introduce Puerto Rico to you is either Crash Boat beach or Jobos in Isabela. 
Spend the afternoon or night hopping back and forth from the beach and your local surf-themed bars like Donde Olga, Boardriders, Pa Pical, or Timber & Blues (depending on the region you're visiting) and enjoy your first on-Island piña colada.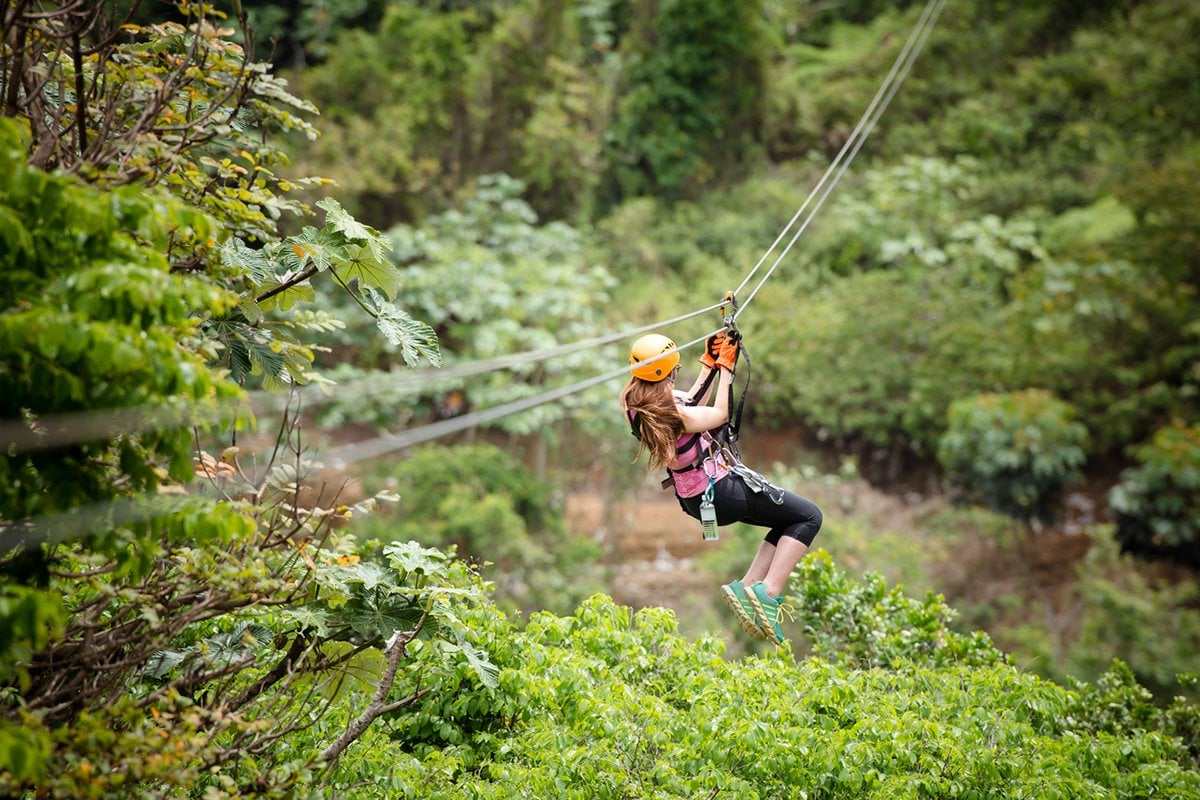 Day 2: Bucket list items 
You're all settled and ready to explore Puerto Rico, but where to start with such limited time? Go through your bucket list of activities and search for the ones that match your Caribbean theme (yes, hitting the beach again is acceptable too). Here are some activities to combine to make the most of your time away from home and cover the most ground.
The thrill of the mountains
Head to the central region of Puerto Rico, where La Cordillera Central (the strip of mountains that runs across Puerto Rico) is steeping with thrilling adventures and exciting tours you can do in a day! Book a zip lining tour like The Monster or the Toro Bikes – Guinness' record-breaking attractions at Toro Verde Adventure Park in Orocovis. There, you'll enjoy the panoramic views from a bird's eye perspective as you soar through the lines and cables across the park.
Find options for lunch and dinner in the area here 
After your adrenaline-fueled experience, you can wind down at Hacienda San Pedro, a generation-owned coffee hacienda in Puerto Rico with some of the best specialty gourmet brews you'll ever taste. Book a tour and discover what makes Puerto Rican coffee so unique, how it's processed and served right there in the estate.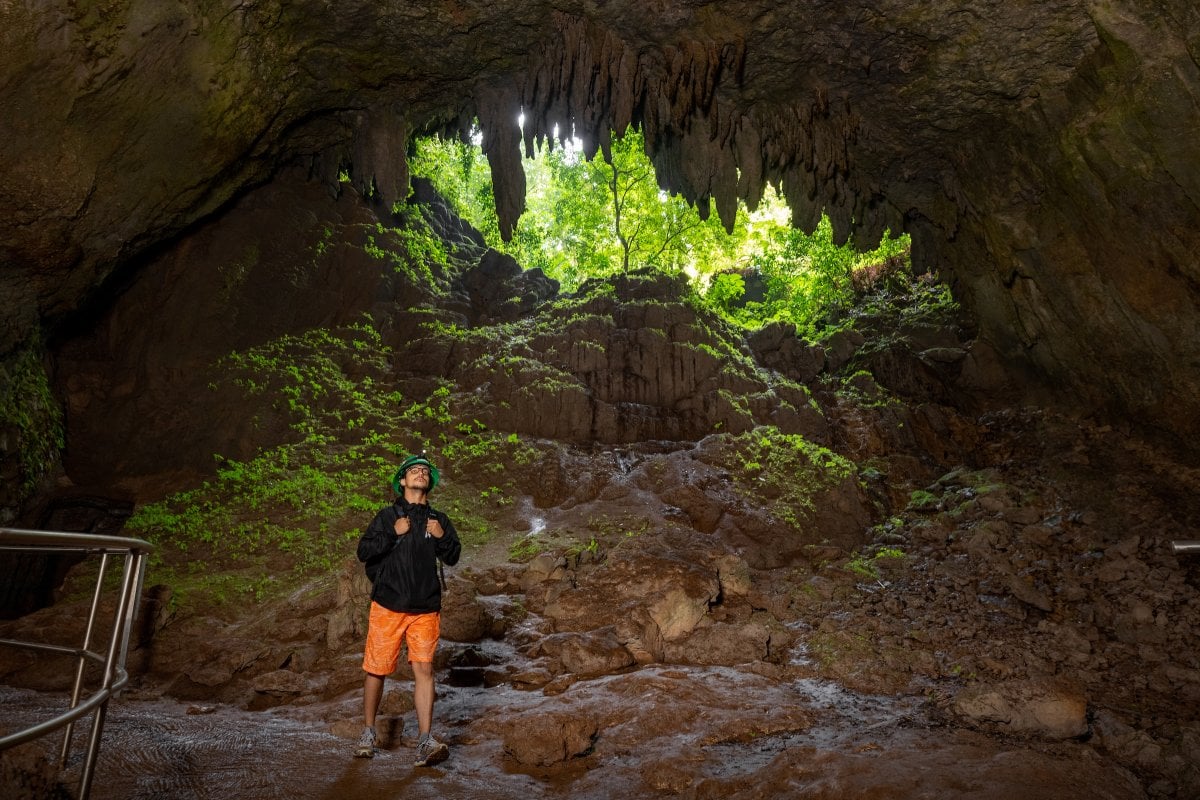 Rappelling and some caves 
If you decide to head up the north coast of Puerto Rico, you'll see some protected rocks known as the Karst of the north, which are pretty impressive on their own… imagine exploring the caves within! 
Head over to Río Camuy Cave Park, where you'll find the world's third-largest underground river and a complex cave and cavern system full of life. You'll see- and hear, hundreds of swallows and other birds singing as you enter the cave full of pictographic dating back to the natives of the Island.
After exploring some caves, you can extend the thrill of your trip by rappelling down the side of a rocky mountain in Vega Baja with Roca Norte – a natural climbing gym ideal for rookie climbers and expert-level ascenders.
Discover restaurants in the north
You can always finish your day off watching the sunset at the beach; there are nearly 300 miles of coastline to choose from!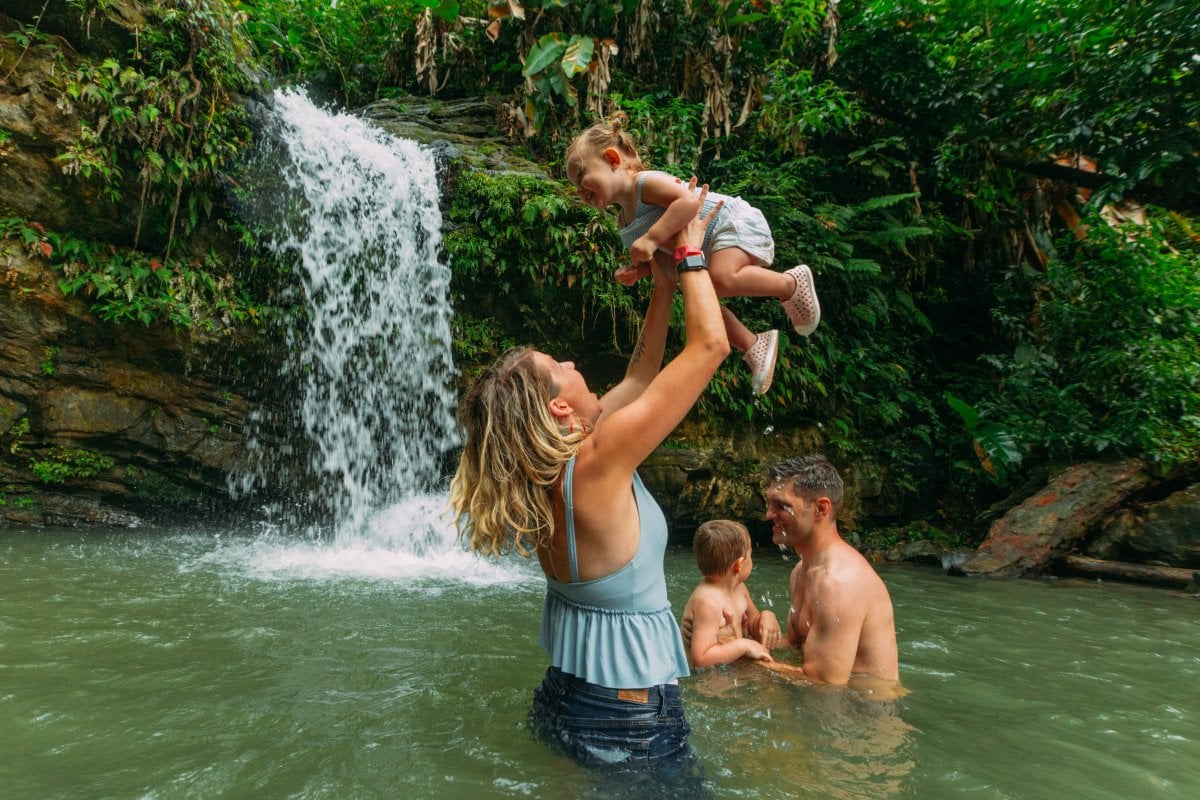 Day 3: Forts, cafés, and a rainforest
Leave the touristy-stops for last… but not least!
What is a visit to Puerto Rico if you don't explore the culture and heritage of the Island? The best place to catch the most historical landmarks in the time you have left is Old San Juan. 
There, you'll find colonial age forts like Castillo San Felipe del Morro and Fuerte San Cristóbal – both world heritage sites. Walk up and down the cobblestone streets of Puerto Rico and hop in and out of boutiques, small shops, restaurants, bars, and more! Visit cultural pilars like the San Juan Bautista Cathedral and Capilla del Cristo, the Quincentennial Plaza, and even the Museo de las Américas — where you can grab a cup of coffee at Café Don Ruiz. 
What not to miss in Old San Juan
After walking around — or after your guided tour, hop in the car and head to Río Grande, home to El Yunque National Forest. A visit to the only tropical rainforest in the U.S. is the perfect ending to an already magical and thrilling trip. Walk into this fern-filled land and be in awe of the sounds of the coquí, the skyrocketing mountains, the giant plants and trees that make up the lush vegetation, and the astonishing views from the Yokahú and Mt. Britton observation towers.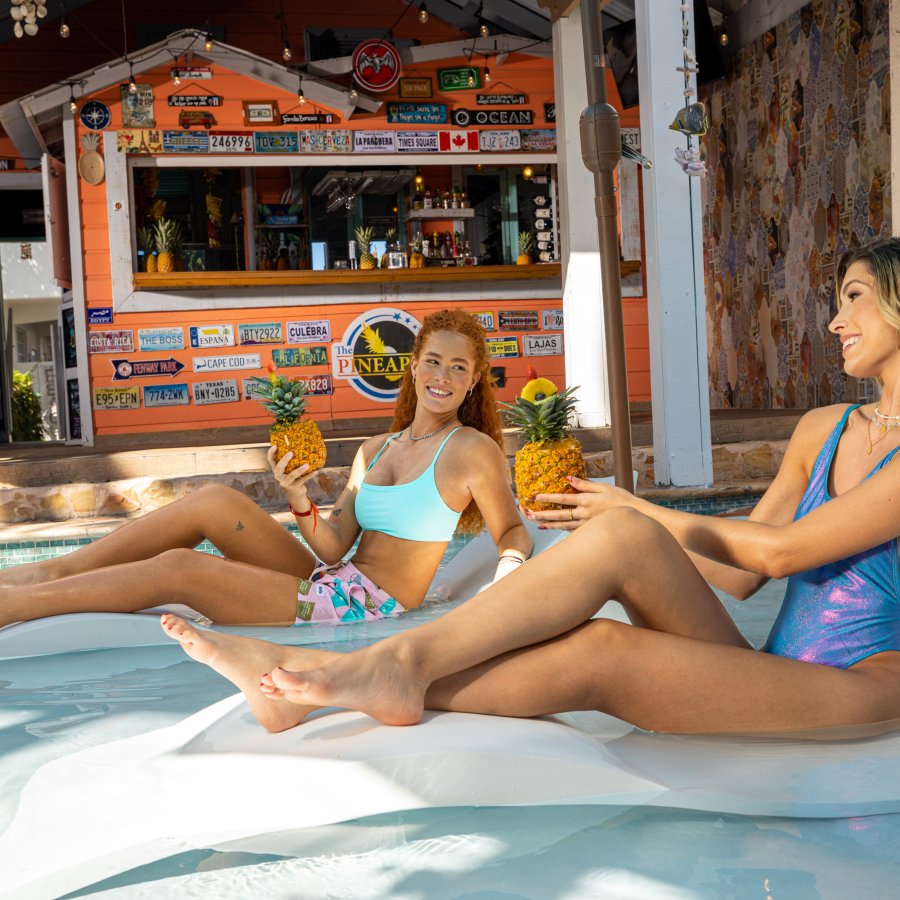 Day 4: It's not goodbye… we'll see you later! 
It's always good to have some downtime before heading back home. Instead of trying to cram one last adventure before departing, take some time to lounge by the pool – or the nearest beach, and sip a cocktail (hey, you're still on vacation!) while you start planning your next visit to Puerto Rico.