Turn Old San Juan into your new favorite port of call.
Visiting Old San Juan is a great introduction to Puerto Rican history, culture, and hospitality. If your cruise itinerary includes a stop here, then you'll be right in the heart of the old city, where you'll find dozens of historic landmarks, museums, galleries, boutiques, and shops all seamlessly incorporated into one of the best-preserved Spanish colonial cities in the world.
Old San Juan is incredibly walkable, so you can definitely plan to explore many sites on foot if you like, but there are also free golf carts around called Garita Carts on a circuit of the city making it easier to get around. You can also find taxis or Uber if there's something you want to see that's too far to walk.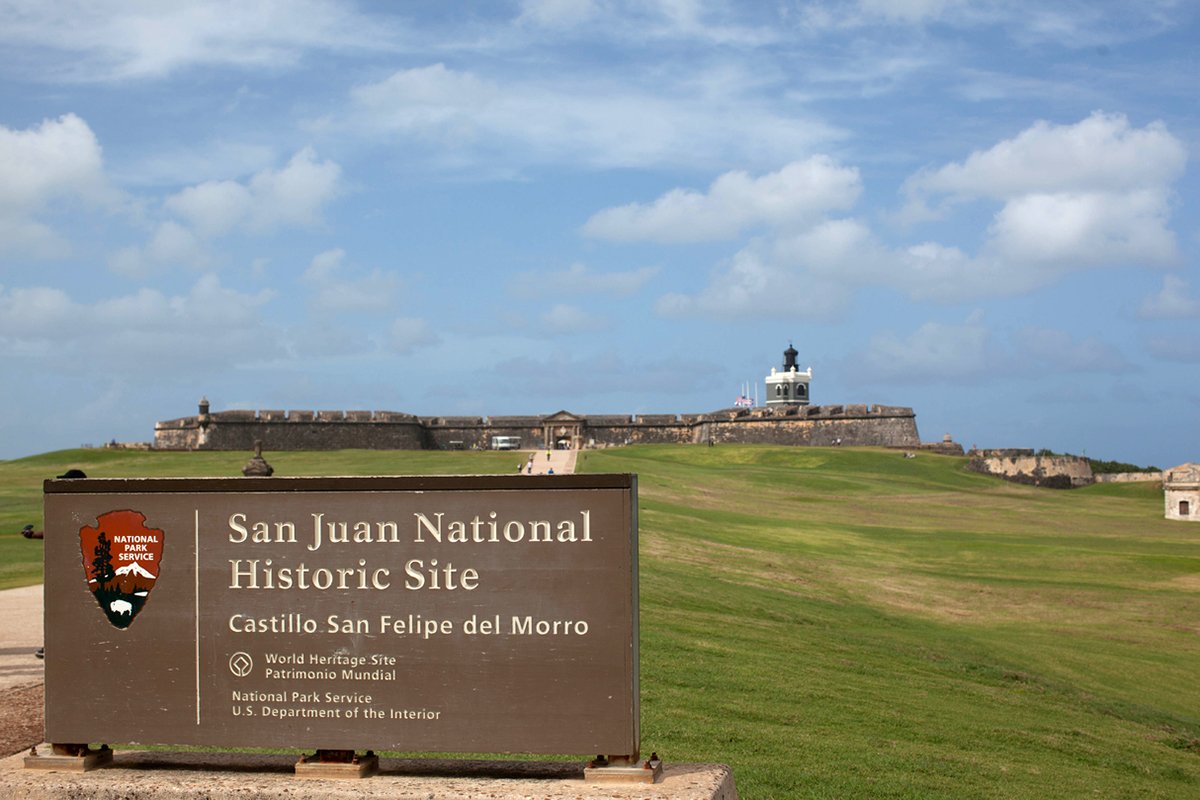 Explore Forts and Local History
Old San Juan has two famous forts, called castillos in Spanish, which are managed by the National Park Service of the United States and you can visit both for a single entry fee. Tours are offered throughout the day in both English and Spanish.
Castillo San Felipe del Morro juts out of the corner of the islet towards the Atlantic Ocean, guarding the entrance to the Bay of San Juan. It was built during the 16th century, and inside there are exhibits illustrating its significance for the military and cultural history during the Spanish colonization of the New World. The sprawling lawn in front of the fort is a popular place to fly kites.
Castillo de San Cristóbal is the larger of the two forts, was built later than El Morro, and is located at the inland entrance of Old San Juan. Being the tallest point of the city, there's a wonderful view of Old San Juan, as well as views of the coast all the way to mainland San Juan.
Other important landmarks in Old San Juan include the Cathedral of San Juan, the historic cemetery, La Fortaleza (the governor's mansion) and the Umbrella Pathway, the Totem Pole, La Rogativa statue, and the many plazas, particularly Plaza de Armas and Plaza Colón.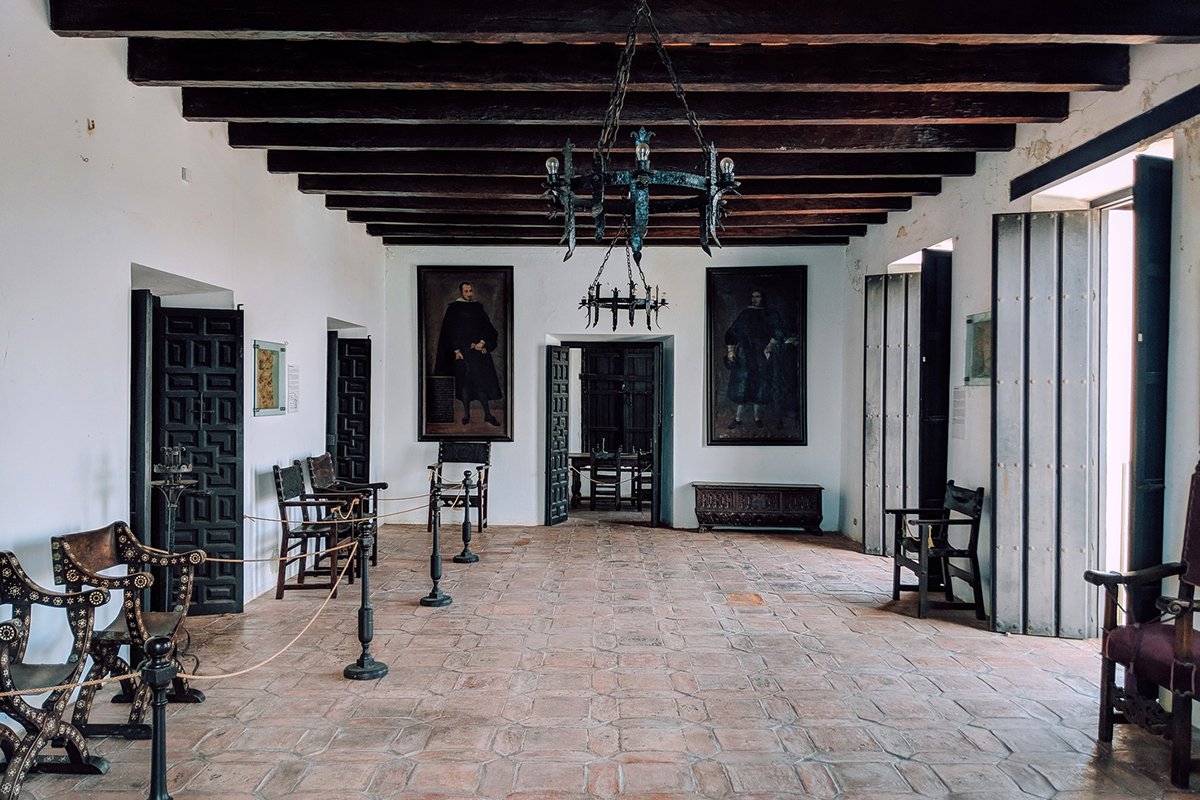 Visit Museums and Galleries
If you want to get a taste of the city's unique culture, you're in luck. Old San Juan has dozens of museums and galleries to discover, many of them free of charge or with inexpensive admission.
For history and culture buffs some must visit stops include:
Museo de San Juan, which has one wing dedicated to the history of Puerto Rico and another to rotating artistic exhibits, there is also a farmer's market on Saturdays;

Museo de las Américas at Cuartel de Ballajá, covering the history of the Americas and often hosting cultural events;

Casa Blanca, a 1520s mansion built for Juan Ponce de León's family;

Museo Felisa Rincón de Gautier, the former home of San Juan's first female (and most beloved) mayor;

And smaller museums such as Fundación Nacional para la Cultura Popular (the National Foundation for Popular Culture), Museo del Mar (Maritime Museum), Casa del Libro (the House of Books), and Museo de la Farmacia (Pharmacy Museum).
For those who would like to browse or even purchase artworks, some of the best art galleries to visit include Botello Gallery, Galería Éxodo, Age Art Gallery, Beta-Local, The Butterfly People, and Fundación Casa Cortés (above the Chocobar restaurant).
Art lovers may also want to consider checking out the Museo de Arte de Puerto Rico, a wonderful art museum and sculpture garden in the Santurce neighborhood. However, that is a destination that will require a taxi or Uber from the port (plan on a 15-20-minute drive, generally).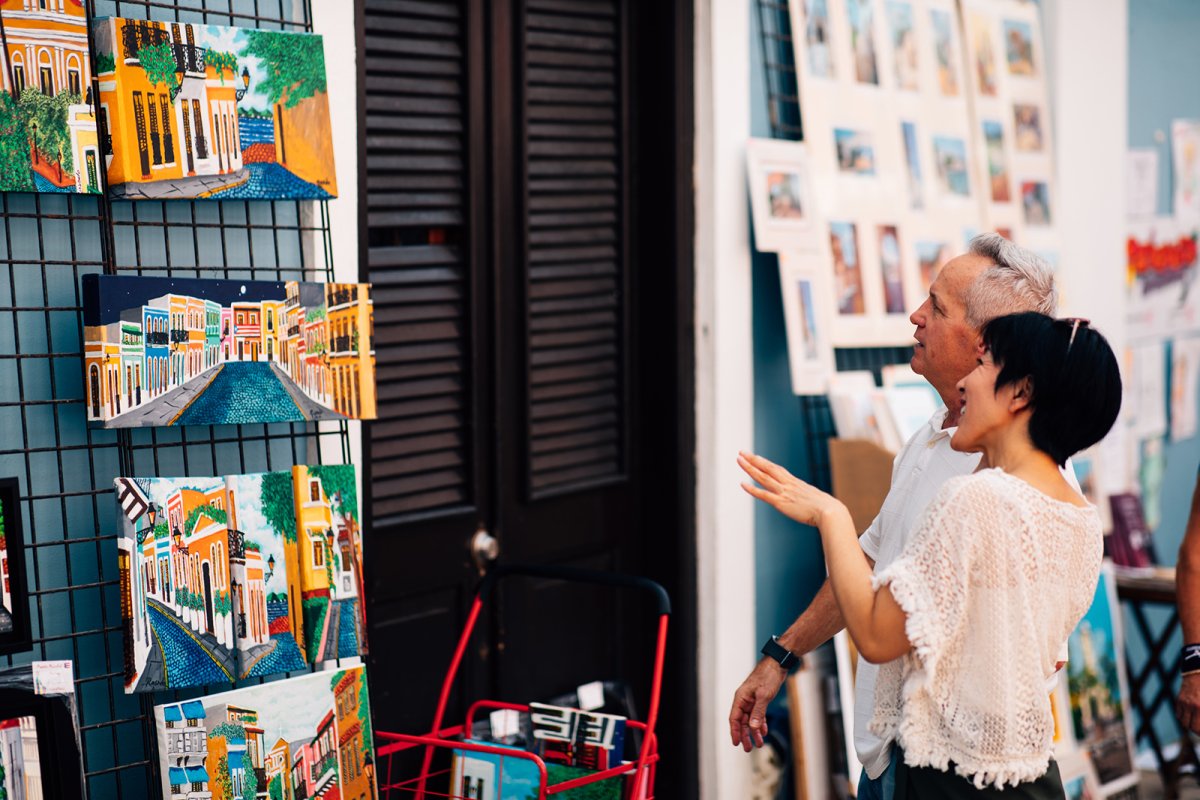 Shopping
If you're looking to do some shopping, Old San Juan features a mix of classic cruise port stops such as Diamonds International, Pandora, Piranha Joe, Cariloha, and traditional souvenir shops, some outlet stores including Tommy Hilfiger, Coach, and Sunglass Hut, along with local boutiques and eclectic shops. Fortaleza Street is where much of the shopping is concentrated but there are many shops worth visiting scattered around the old city.
For artisan products and more unique souvenirs visit Mundo Taíno, Seven Seas, Puerto Rico Arts and Crafts, The Poet's Passage, Mi Pequeño San Juan, and the Artisan Corner.
For food-themed souvenirs visit Spicy Caribbee Spice Shop where they sell hot sauces, jams, spice mixes, and homemade sofrito. For panama hats and curious antiques stop by Olé or El Galpón.
For boutiques specializing in designer clothes, handmade jewelry, accessories, and even bathing suits, check out Concalma, Origen, Urban Tribe, Pure Soul Boutique, Lisa Cappalli, Pasarela, Collective Request, and alba.enid.
If you need additional luggage for all your souvenirs, hit the three-story Marshall's on Plaza de Armas.