A little pampering in paradise is just what your vacation needs. 
It is very easy to have the utmost relaxing Puerto Rican vacation. Whether you aim for an upscale experience or only looking to unwind, you'll be wowed by the enjoyment and downtime the Island has to offer. 
From secluded beaches to private and unique tours, fine-dining, rare dives, top-rated spas, and lavish accommodations, adding a touch of luxury to your tropical escapade will take it to unparallel levels of relaxation. Get ready to indulge in the wonders of Puerto Rico and sweep into the calm vibes of paradise. 
Once you arrive in Puerto Rico, please take a moment to breathe in the enchantment and let it guide the rest of your trip. 
*For exploring beyond San Juan, it is recommended to rent a car and discover the Island at your own pace.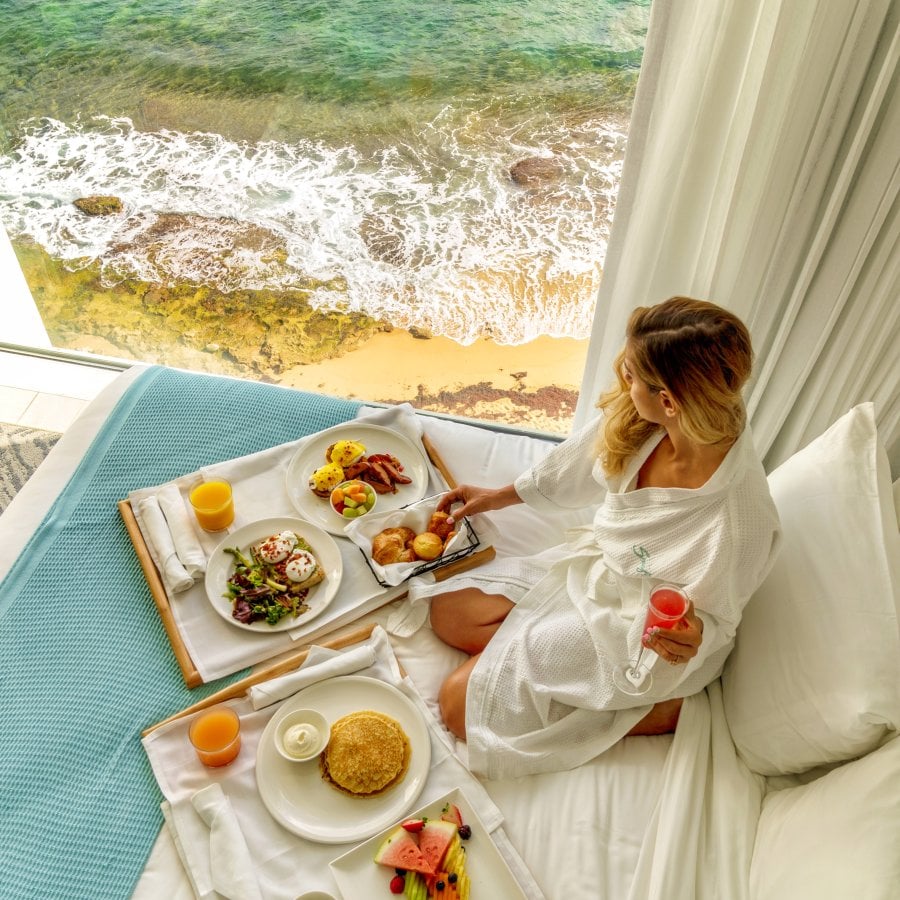 Day 1: Explore the city
Start your vacation with a gratifying breakfast in the lush neighborhood of Condado. Grab a bite at the vista-style dining room of Ola Ocean Front Bistro at the Condado Vanderbilt Hotel and enjoy dishes from renowned chef Juan José Cuevas. You can also visit the bakery-like Pannes, where you will sip mimosas and order á-la-carte breakfast to set the tone for the rest of the day. 
Before heading out to explore the city, take a moment to check-in to your hotel- with an array of options that go from luxurious Condado Vanderbilt and La Concha just in the neighborhood, or Dorado Beach, a Ritz Carlton Reserve 20-minutes outside of San Juan. Other accommodations nearby range from boutique hotels like O: Live, the AC Hotel, and Condado Ocean Club, or smaller inns like The Dreamcatcher, Condado Palma Inn, and Comfort Inn. You can also find a unique assortment of independent vacation rentals just around the corner. 
Once settled, start shop hopping at upscale stores and designer boutiques along Ashford Avenue – the Puerto Rican "Fifth Avenue," with brands like Cartier, Louis Vuitton, Gucci, Ferragamo, and local designers like Harry Robles, Lisa Thon, Nono Maldonado, Stella Nolasco, and more. 
Lunch on bold small plates with ocean views at 1919 restaurant, where Michelin rated chef Juan José Cuevas will surpass your culinary expectations. Another great option is Semilla, a quick lunch bite packed with flavorful food infused with Puerto Rican roots. 
After lunch, head down to the beach where you can lounge for a while and read, rent a kayak or paddleboard, or unravel to the rhythm of the waves and the freshness of the breeze. Whether you stay long enough to enjoy the surreal sunset or head back to your hotel for an afternoon recharge, you'll leave the beach feeling "zen." 
To savor dinner that features staple Puerto Rican cuisine, visit restaurants like Mario Pagán or Cocina Abierta; if you crave an international infusion or mingle with locals, head down to Calle Loíza to Sabrina's, Café Tresbé, Panuchos, or Shibo.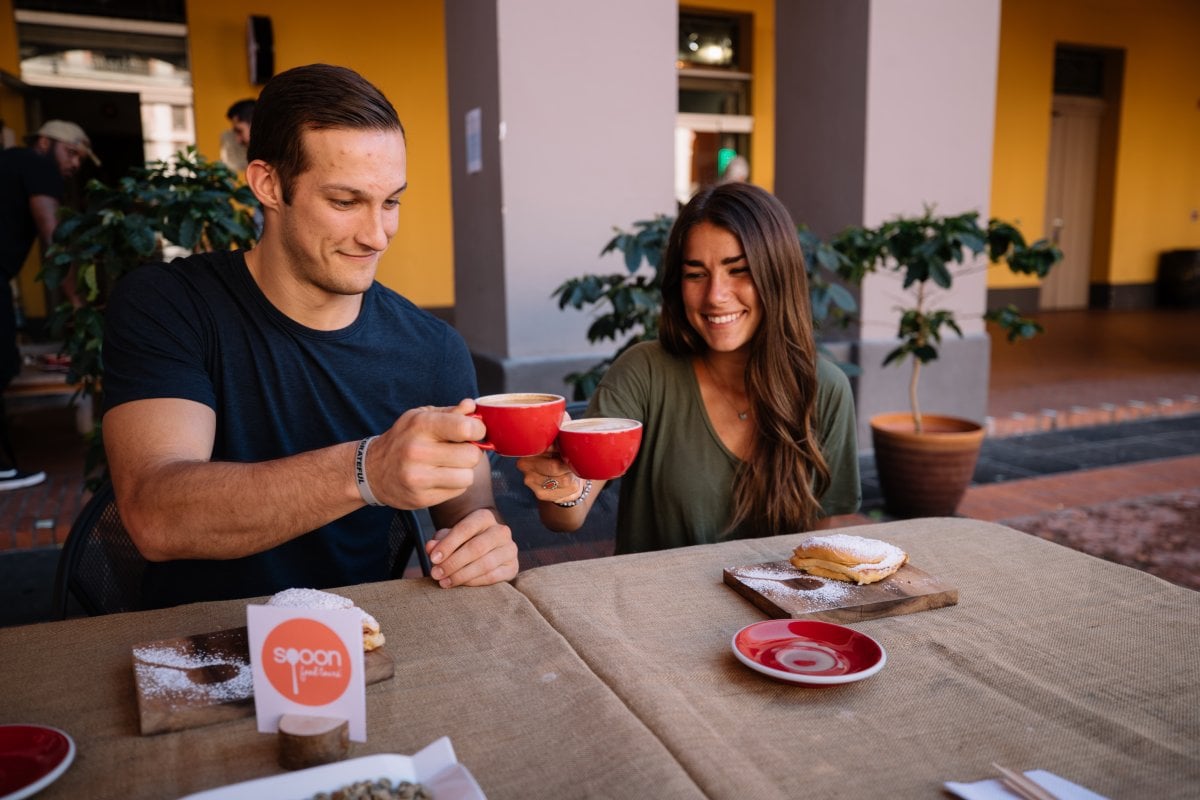 Day 2: Discover the culture at your own pace
You're up and energized, so after breakfast, which you can grab at any of the many brunch locations in the neighborhood or a local panadería, take a VIP tour of San Juan. This fantastic city mixes historical and cultural landmarks with local traditions and more. 
You can see beyond the "tourist" spots in San Juan when you book a private tour with Flavors of San Juan, Bespoke Lifestyle Management, Spoon, and many others. Whether it is a walking tour of landmarks, churches, food, and rum tasting, these companies specialize in tours and concierge services, and they even provide transportation. More lunch options include Via Appia, for an Italian sit-down experience; Kabanas Restaurant, where you'll find fish tacos and a cold beer; and La Marqueta, so you can keep your seafront chinchorreo experience going. 
For the afternoon, treat yourself to a soothing massage at a top-rated spa for some well-deserved spoiling. Choose between Cloud Spa's unique saltwater flotarium, a Hamman experience at the Condado Vanderbilt, or an innovative face and body treatment at Nouvelle D' Spa. Afterward, you can float back to your hotel's pool and kick back before embracing the evening. 
Nightlife in Puerto Rico can mean anything from dancing in La Placita to kayaking or paddleboarding at the Condado lagoon or even attending an orchestra concert at the Centro de Bellas Artes Luis A. Ferré. The possibilities are many and entirely up to you. 
Day 3: Sail your troubles away! 
There is nothing more relaxing than indulging in nature, so how does paradise within paradise sound? Pack your belongings and head out early to the south region of Puerto Rico, where you'll embark on a boat trip to a secluded cay named Isla Cardona. Once there, you can engage in snorkeling, trekking, taking astonishing pictures, and exploring a white-sand, turquoise-water wonderland while enjoying the views of Ponce. With WaterLand Adventure, you can arrange a 10-minute boat trip and lighthouse expedition, and diving trip. You don't have to worry about lunch; the crew provides it, as well as snorkeling gear, chairs, and tables. 
After a day in the sun, partake in Ponce's rum-soaked heritage and visit a cocktail bar downtown. Order a drink (or many) made with Don Q and freshly squeezed juice – like a Rum Punch, for a way of embracing a part of the town's pride and joy: the Serrallés distillery. 
You can also opt for a trip to Cayo Aurora in Guánica. Better known as Gilligan's Island, this is another pristine spot where you can enjoy the day without worries or cares. The shallow, crystal waters are ideal for snorkeling and swimming around the small island with little effort. The mangrove system that fences the cay provides shade and intimate settings.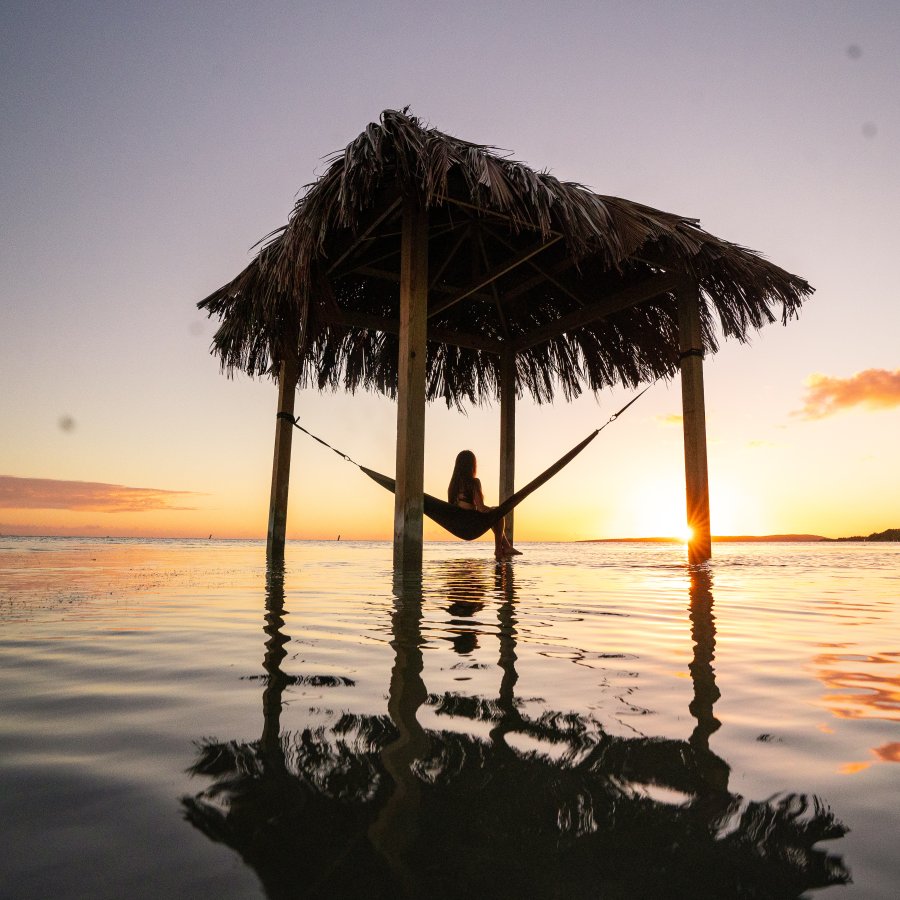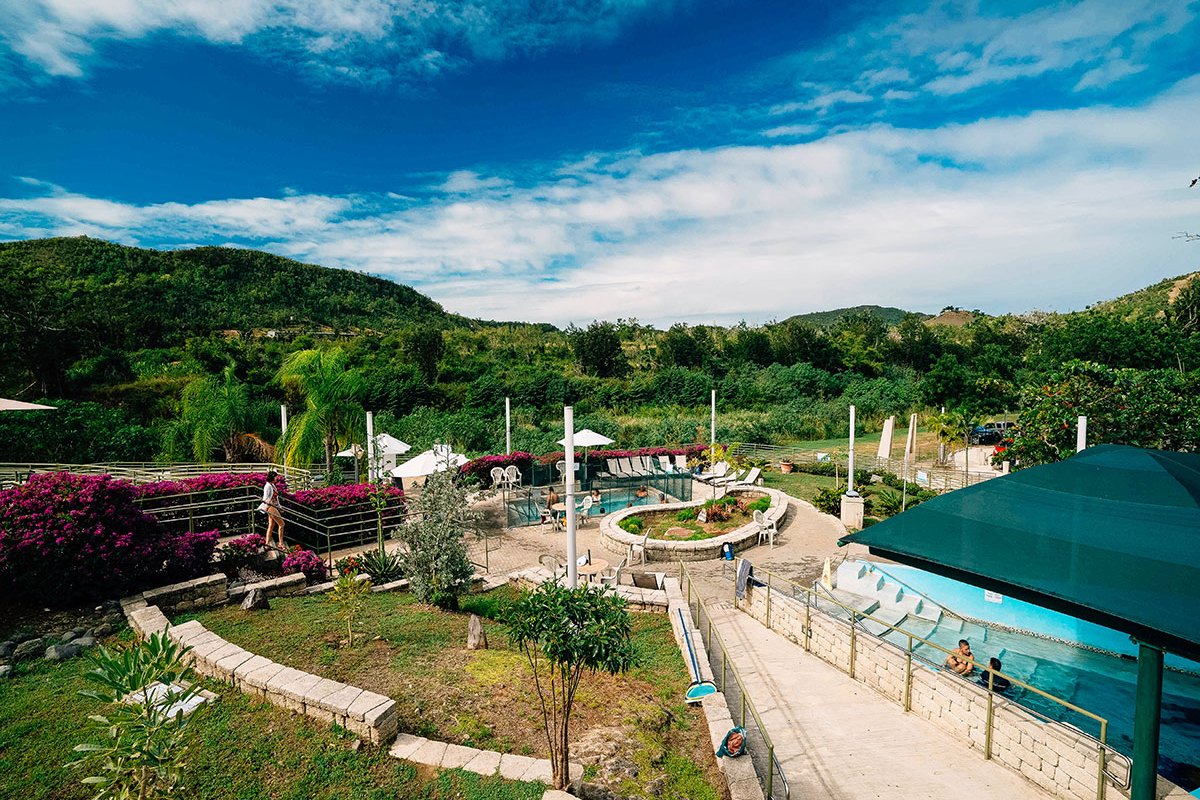 Day 4: A day to detox
Start your day immersing in culture and art! Make a quick visit at the Museo de Arte de Ponce, where you relish in the over 4,500 pieces of art by internationally prominent and up-and-coming Puerto Rican artists. Grab a quick lunch at Lola's or Vista's Restaurant and head to Coamo for your last relaxing stop on this trip. 
Have you ever had a natural, healing hot spring? Yes, you can detox in a countryside spa that houses the only natural springs on the Island. This oasis is the pinnacle of relaxation, precisely what you need before wrapping up your lavish getaway. 
Soak in the healing waters of the two pools available and release your stress. The water comes from the Jueyes river and is heated by the remains of a dormant volcano. The mineral content of the water will surely wash away any impurity. You can find local products like soap and lotions in the gift shop, where they sell towels, flip flops, and bags – like at your regular retreat. 
Dinner is best served at La Gota de Rojas or Hacienda Don Juan, known for their authentic Puerto Rican cuisine. There is no better way to close off your tropical escapade than savoring delicious arroz mamposteao or mofongo, paired with juicy pork chops or steak.
After dinner, drive back to your hotel in San Juan (so you can make the most of your day before departing) and enjoy a night by the pool or live music entertainment at the hotel's lounge.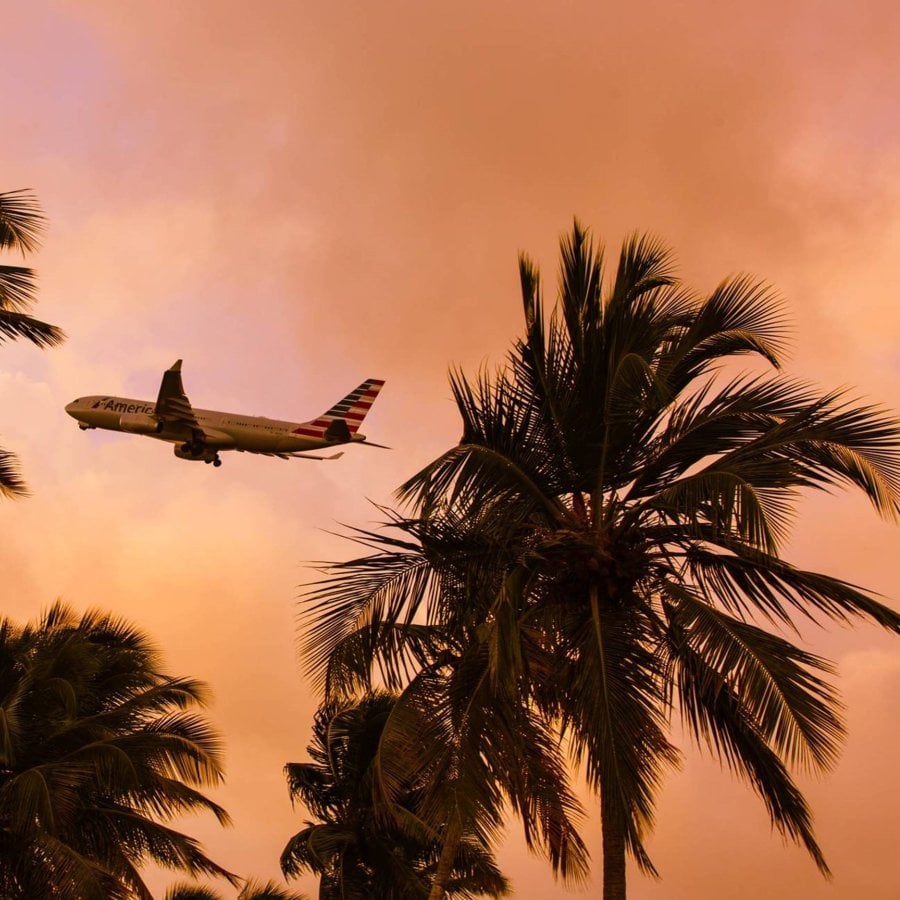 Day 5: Hasta luego
Your last day should be taken with ease, so depending on your flight schedule, sleep in and get a few extra minutes of rest before heading back home. After your check-out, you can walk by the beach or lounge by the pool while it's time to head out. An afternoon flight gives you enough time to enjoy one last Puerto Rican brunch (for now) at Pinky's Café, Tostado, or Cocobana and snap some artsy pictures in front of murals on your way to the airport. Make sure to leave some time to return your rental car and arrive comfortably at your departure. 
Discover Puerto Rico's E-Newsletter
Paradise for Your Inbox
Get travel inspiration, news, tips and more delivered monthly.