A little pampering in paradise is just what your vacation needs. 
It's very easy to have the utmost relaxing vacation in Puerto Rico. From secluded beaches to private and unique tours, fine-dining, top-rated spas, and lavish accommodations, adding a touch of luxury to your tropical getaway will take you to unparalleled levels of relaxation.
Get ready to indulge in the wonders of Puerto Rico and ease into the calm vibes of paradise with this five-day itinerary that begins in San Juan and then ventures to some of the most scenic locales on the Island.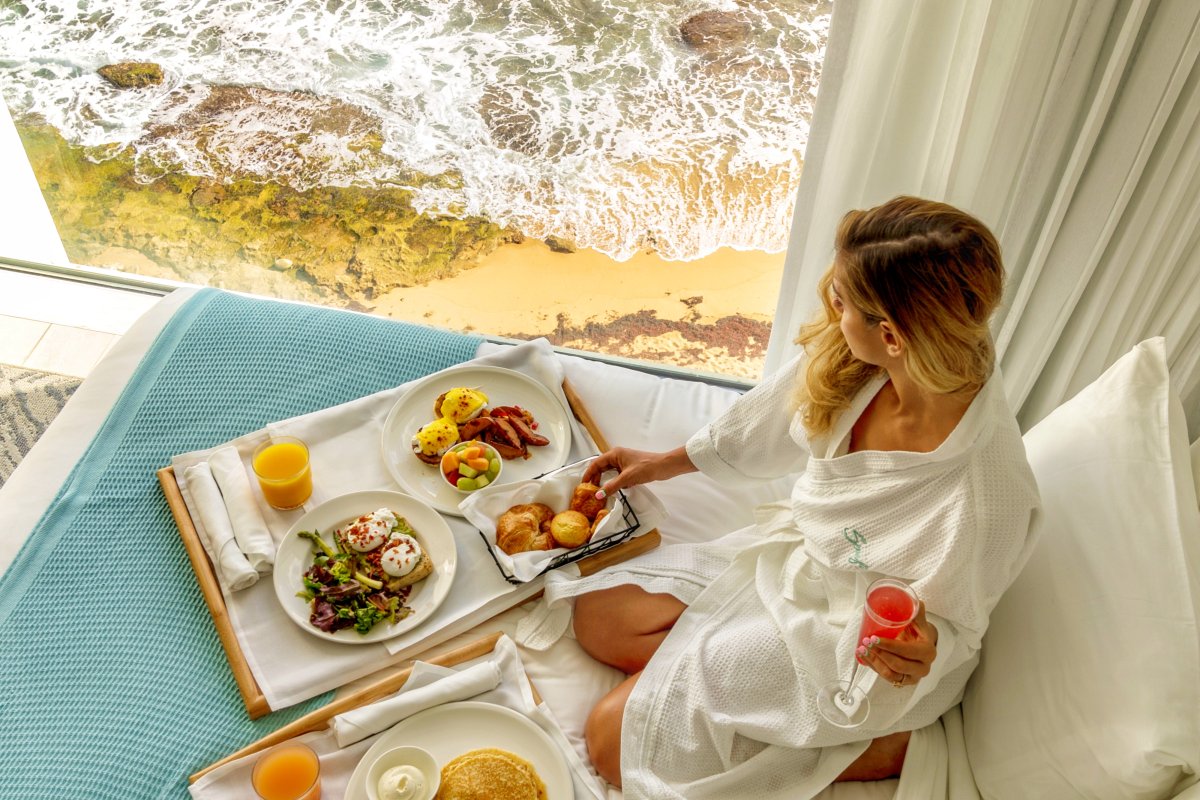 Day 1: Explore San Juan's Condado Neighborhood
Morning
Start your vacation in the lush Condado neighborhood of San Juan. You'll have an array of luxurious lodging options to choose from, including the historic Condado Vanderbilt Hotel and chic La Concha Renaissance Resort, or stylish boutique hotels like O: Live, AC Hotel by Marriott San Juan Condado, and Condado Ocean Club. Smaller inns include The Dreamcatcher, Condado Palma Inn, and Comfort Inn, and you'll also find a unique assortment of vacation rentals in the neighborhood.
Begin your first morning with a gratifying breakfast at the vista-style dining room of Ola Ocean Front Bistro at the Condado Vanderbilt Hotel. You can also visit the bakery-like Pannes, where you can sip mimosas and order á la carte breakfast to set the tone for the day. 
Next, start shop-hopping at upscale stores and designer boutiques along Ashford Avenue – Puerto Rico's "Fifth Avenue" – with brands like Cartier, Louis Vuitton, Gucci, Ferragamo, and local designers like Harry Robles, Lisa Thon, Nono Maldonado, Stella Nolasco, and more.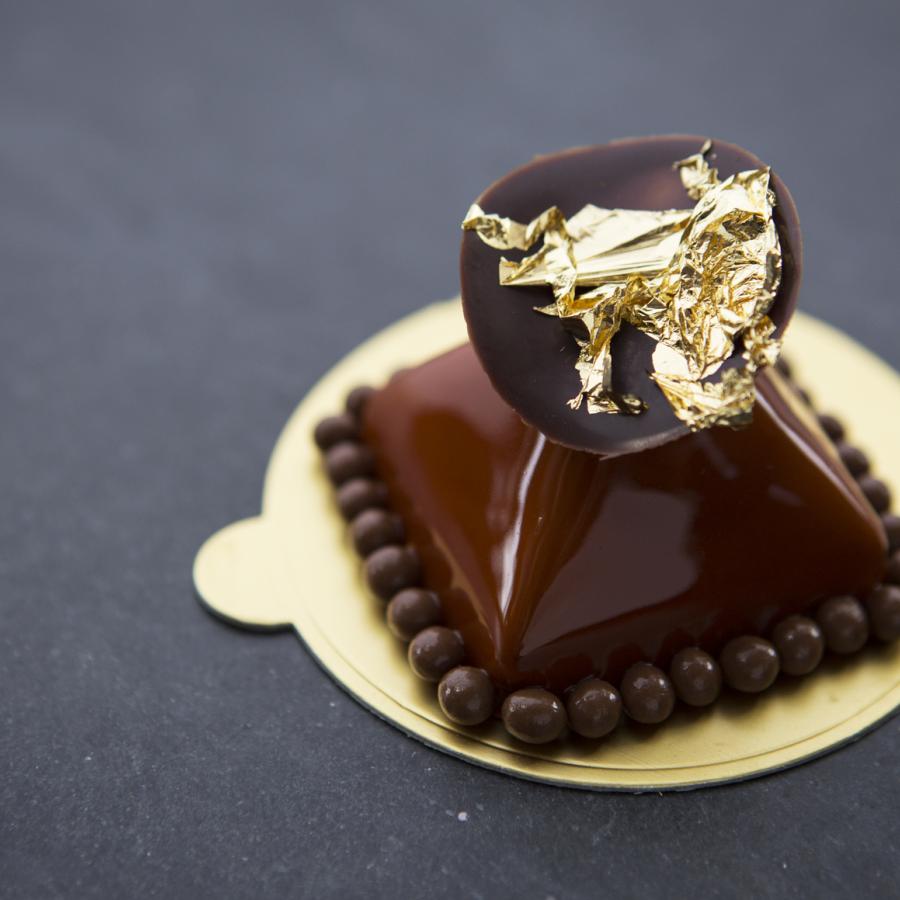 Afternoon
Lunch on bold small plates with ocean views at 1919 Restaurant, where Michelin-rated chef Juan José Cuevas will surpass your culinary expectations. Another great option is Semilla, a quick lunch packed with flavorful food infused with Puerto Rican roots. 
After lunch, head down to the beach where you can lounge for a while and read, rent a kayak or paddleboard, or unwind to the rhythm of the waves and the freshness of the breeze. Whether you stay long enough to enjoy the sunset or head back to your hotel for an afternoon recharge, you'll leave the beach feeling "zen." 
Evening
End your first day on the Island with a night out in Santurce, San Juan's lively art district. The neighborhood is filled with A-list restaurants and bars like Santaella, a restaurant by acclaimed Puerto Rican chef Jose Santaella. This elegant eatery offers a modern dining experience that's rooted in authentic cuisine and local ingredients. After dinner, bop on over to Jungle Bird for Tainó-tropical cocktails.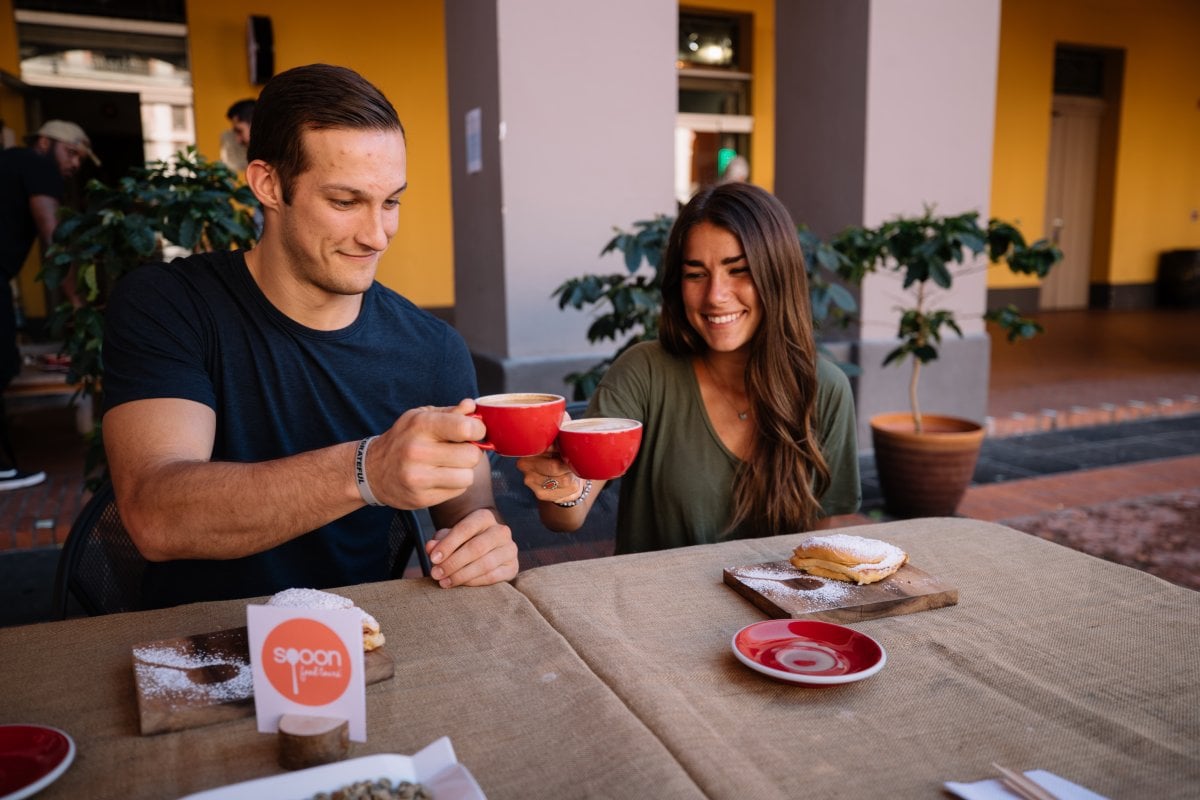 Day 2: Discover the Culture at Your Own Pace
Morning
After breakfast at one of the many brunch locations in the Condado or a local panadería, it's time for a VIP tour of San Juan. Whether you choose a walking tour of landmarks, churches, food, or rum, companies like Flavors of San Juan, Bespoke Lifestyle Management, Spoon, and many others specialize in taking you beyond the tourist spots to show you the unique history and culture of the city.
If you'll be getting lunch on your own, great options in the Condado neighborhood include Via Appia for an Italian sit-down meal; Kabanas Restaurant, where you'll find fish tacos and a cold beer; and La Marqueta, for a seaside chinchorreo experience.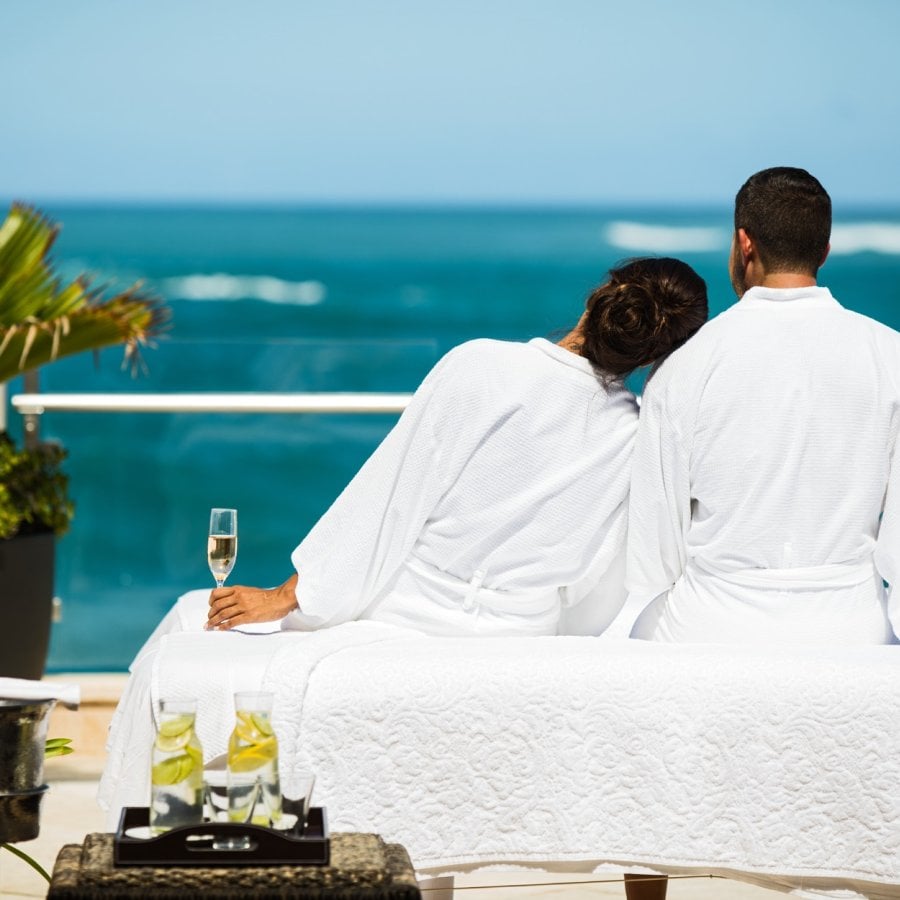 Afternoon
For the afternoon, treat yourself to a soothing massage at a top-rated spa for some well-deserved spoiling. Choose between Cloud Spa's unique saltwater floatarium; a Turkish-style hammam experience at the Condado Vanderbilt; or an innovative face and body treatment at Nouvelle D' Spa. Afterward, you can float back to your hotel's pool and kick back before embracing the evening. 
Find the best spas in San Juan
Evening
A Caribbean sunset is something you can't miss while in Puerto Rico. Book a sunset sail with a local boat captain. From yachts to private catamarans, you'll find several options to choose from, many of which include complementary beverages and snacks. Following your open-water excursion, check out one of San Juan's fine dining restaurants, such as Marmalade or Mario Pagán Restaurant.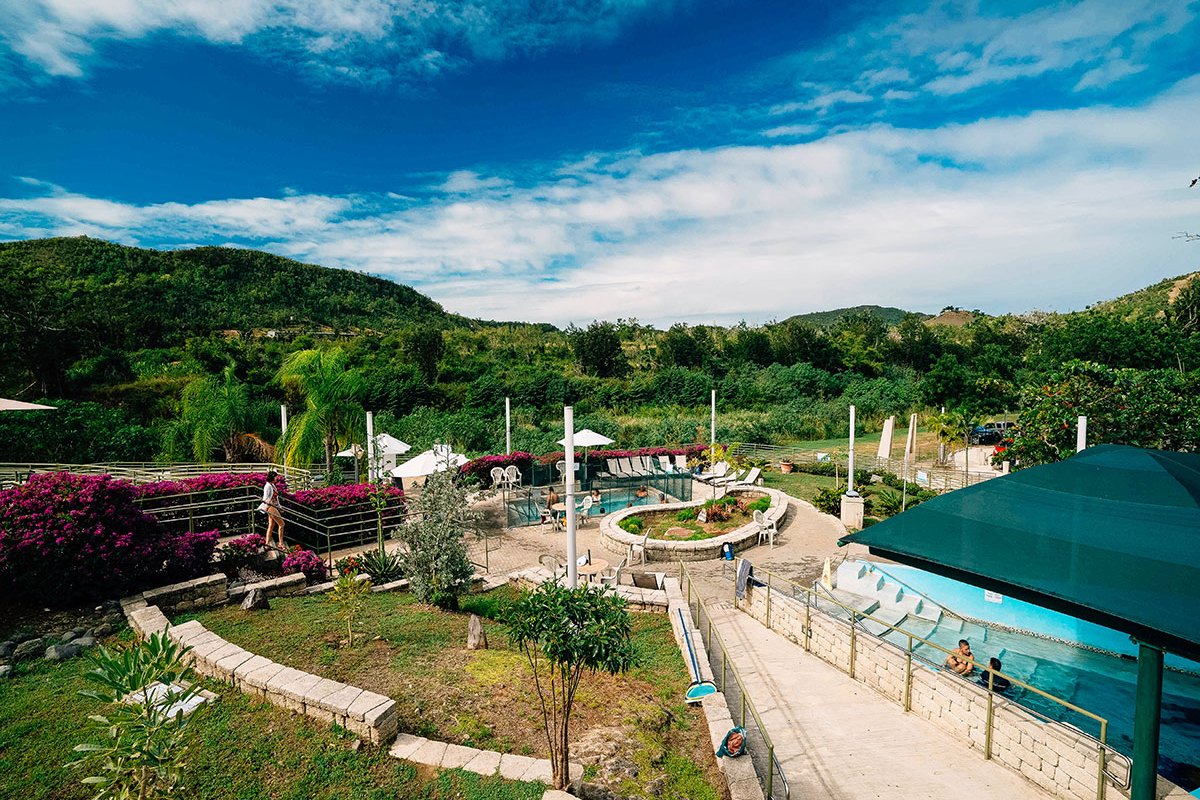 Day 3: A Day to Detox
Morning
Have you ever experienced a healing natural hot spring? If not, then pack your day bag and take a scenic one-and-a-half-hour drive to the south region of Puerto Rico for a detoxing day at Coamo Hot Springs! This oasis is the pinnacle of relaxation, precisely what you need for your lavish getaway. 
Soak in the healing waters of the two pools and release your stress. The water comes from the Jueyes River and is heated by the remains of a dormant volcano. The mineral content of the water will surely wash away any impurity. You can find local products like soap and lotions in the gift shop, where they also sell towels, flip-flops, and bags. 
Afterwards, grab a quick lunch at Lola's or Vista's Restaurant.
Learn more about Coamo Hot Springs
Evening
Dinner is best served at Coamo's La Gota de Rojas or Hacienda Don Juan, known for their authentic Puerto Rican cuisine. There is no better way to close off your tropical escapade than savoring delicious arroz mamposteao or mofongo, paired with juicy pork chops or steak.
After dinner, drive back to your hotel in San Juan and enjoy a night by the pool or live music entertainment at the hotel's lounge. 
Pro Tip: Before you head back to San Juan, stop by Mirador El Cerro for an unforgettable sunset complete with panoramic views of Coamo Valley and the Caribbean Sea.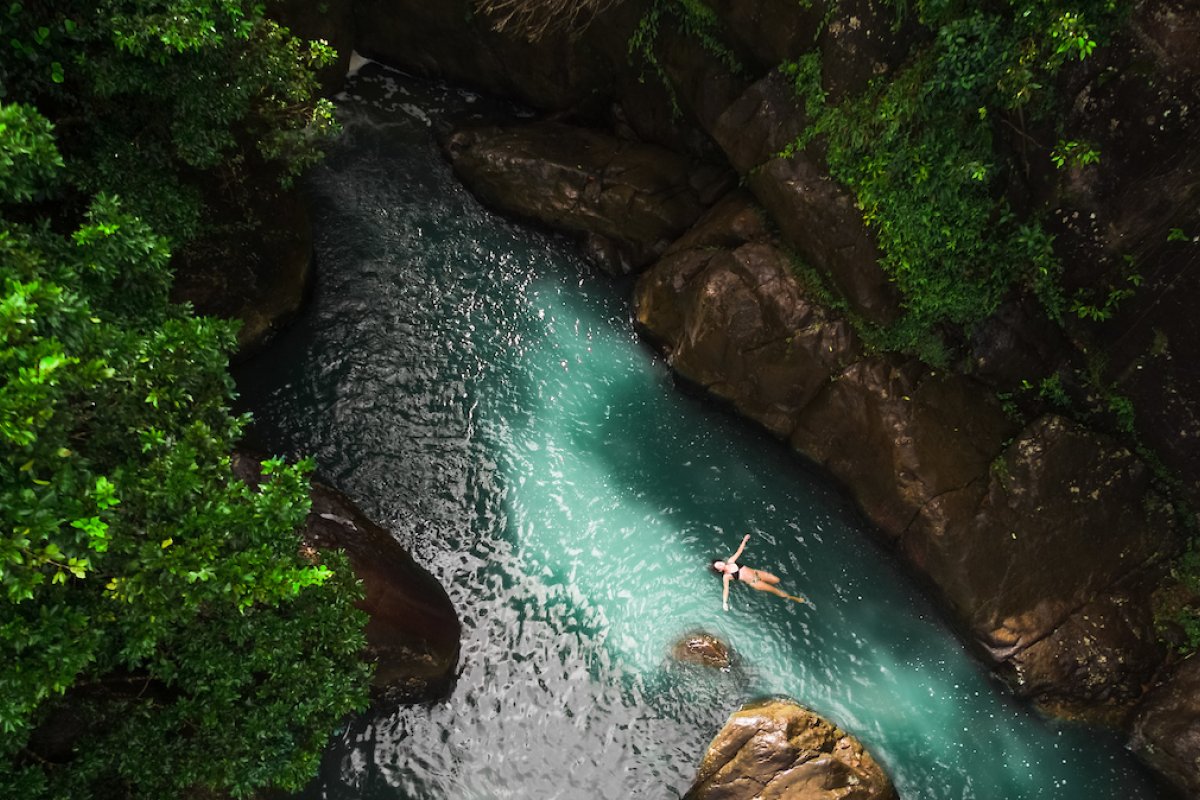 Day 4: Be Enchanted by the East
Morning
There is nothing more relaxing than indulging in nature, so how does paradise within paradise sound? After breakfast at the hotel, take a short, 40-minute drive to Puerto Rico's east region for a soul-refreshing escape to El Yunque National Forest. The only tropical rainforest in the U.S., El Yunque is a sacred place in Puerto Rican culture. From cascading waterfalls and healing natural pools to dozens of hiking trails and inspiring scenery, El Yunque is an ideal spot for both natural immersion and deep relaxation.
View the ultimate guide to El Yunque National Forest
You'll be quite hungry after a morning spent exploring El Yunque. Check out Don Pepe, one of the best places on the Island for local seafood and Puerto Rican cuisine.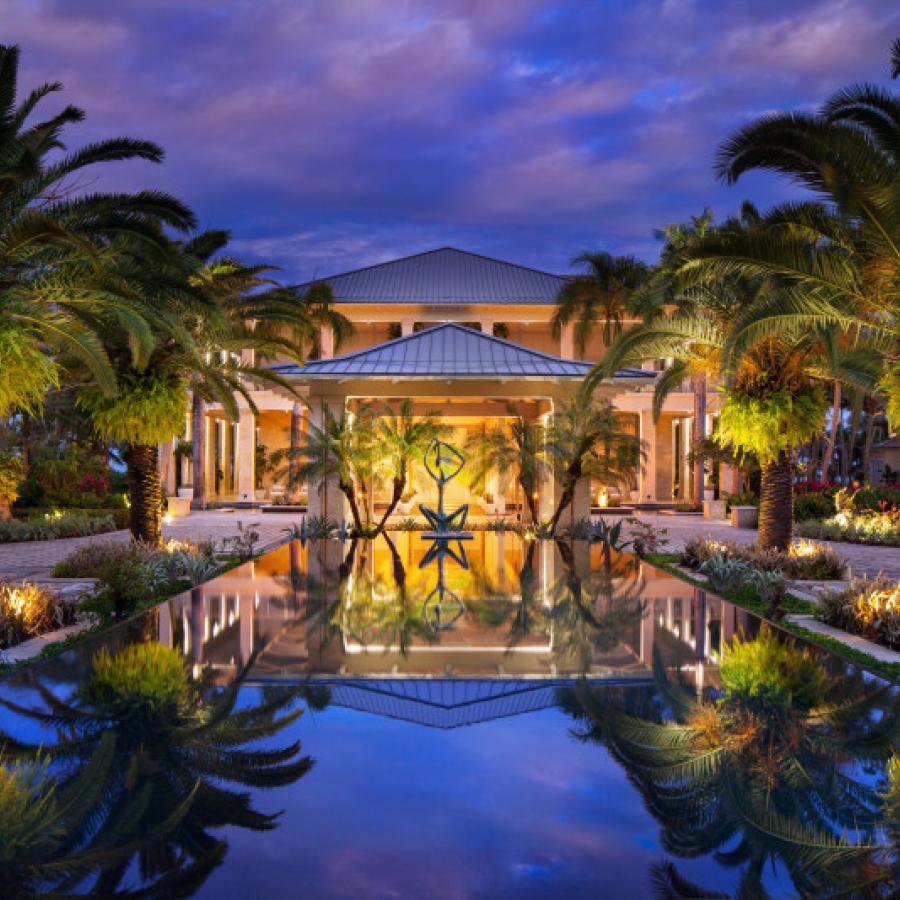 Afternoon
After your morning at El Yunque, escape to the nearby St. Regis Bahia Beach Resort for an afternoon of undisturbed indulgence at Iridium Spa. Nestled within the resort's lush landscape, the spa offers a spectrum of tailored treatments that utilize local ingredients, allowing you to experience supreme rejuvenation and relaxation. Choose from facials, body wraps, and massages, including the Bahía Treatment Massage, which utilizes tropical oils that transport your senses to El Yunque for a truly restorative mind-body treatment.
Evening
No afternoon at the St. Regis is complete without dinner at the hotel's acclaimed Paros. Featuring Mediterranean cuisine and fresh seafood, the restaurant offers an elevated dining experience with a fresh ambiance and spectacular waterfront views. Following dinner, drive back to your hotel and enjoy a nightcap at the bar and lounge.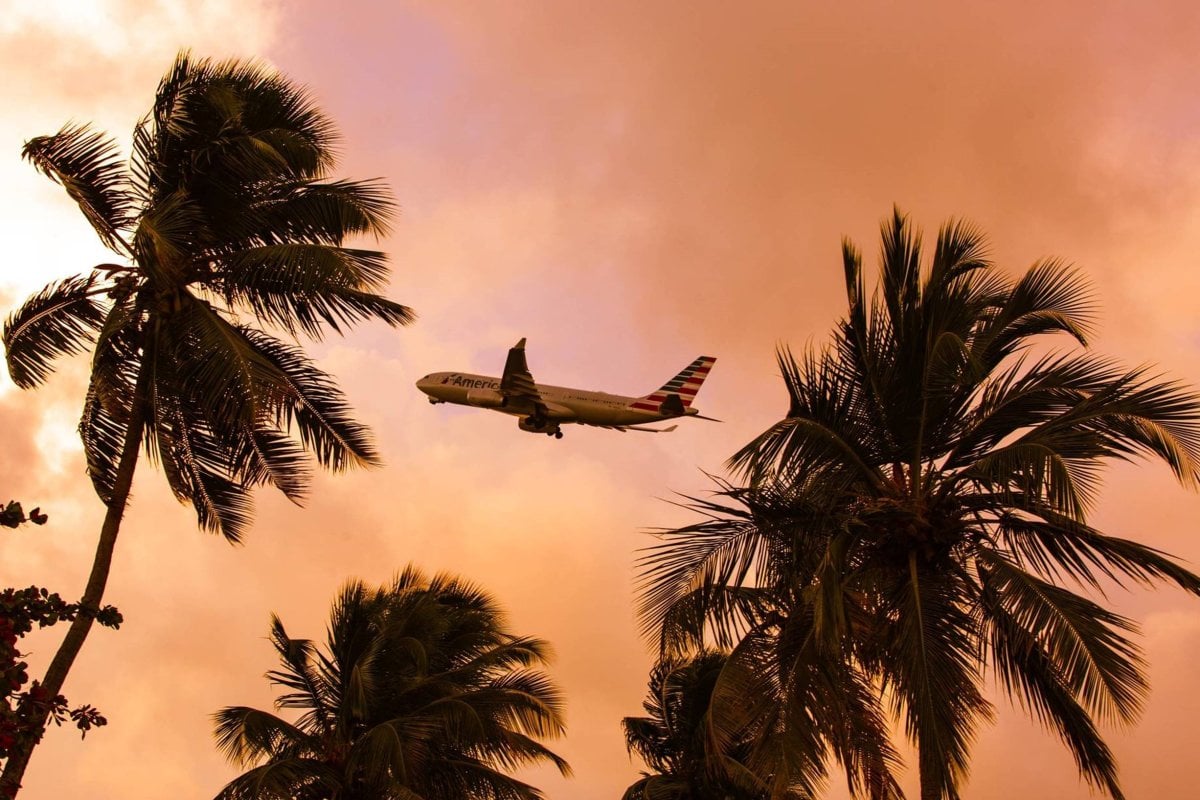 Day 5: Hasta Luego
Your last day should be taken with ease, so depending on your flight schedule, sleep in and get a few extra minutes of rest before heading back home. After your check-out, you can walk by the beach or lounge by the pool while it's time to head out. An afternoon flight gives you enough time to enjoy one last Puerto Rican brunch (for now) at Pinky's Café, Tostado, or Cocobana, and to snap some pictures in front of murals on your way to the airport. Make sure to leave some time to return your rental car and arrive comfortably at your departure. 
Discover Puerto Rico's E-Newsletter
Paradise for Your Inbox
Get travel inspiration, news, tips and more delivered monthly.