Unwind. Disconnect. Recharge. You set your compass to paradise, and it is no coincidence it led you to Puerto Rico's east coast. You'll find an abundance of natural wonders, from the only rainforest in the U.S. National Forest System to one of the five bioluminescent bays in the world, pristine beaches, and fantastic food ideal for family trips, friends getaways, or solo traveling.
Take a dip in the ocean or hike incredible trails that lead to a waterfall; the choice is yours! Just know there is a lot to cover and, depending on the length of your stay, you'll get a chance to experience different sides of Puerto Rico in just one region.
Pro tip: To explore beyond the metropolitan area, it is ideal to rent a car upon arrival, as rideshare apps availability is limited in other regions.
Note: This itinerary is designed to cover as much as possible from the region. Use it as inspiration or guide to choosing activities, landmarks, and places that align with your vacation plans and ideas.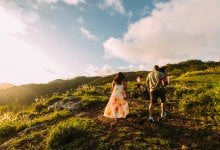 Which Route Matches Your Personality?
Are you the road less traveled or the one that leads to food?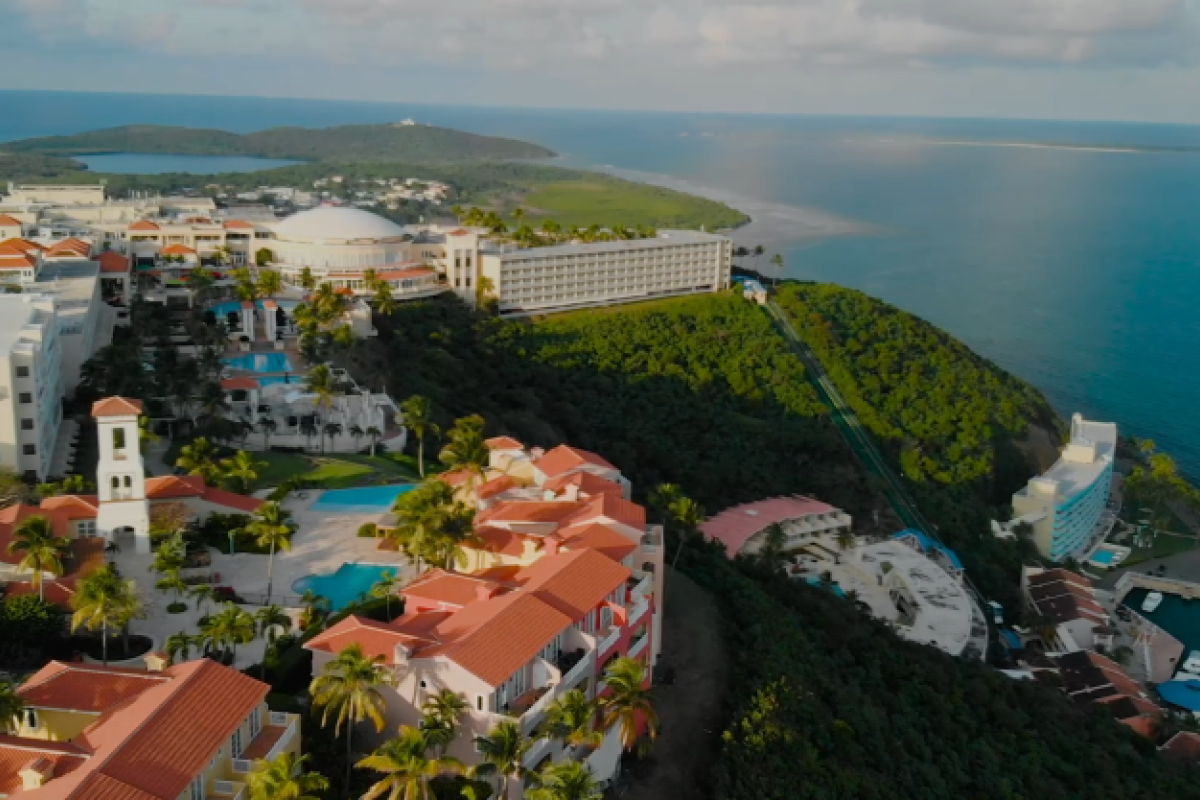 Day 1: East coast bound!  
If you arrived through SJU airport, driving to the east coast is only 15 to 45 minutes away— depending on the town you booked your lodging. However, you can get to your destination faster if you take the PR-66 directly from Carolina to Río Grande, with scenic views of El Yunque. You can also travel the off-the-beaten-path adorned by the beaches and mangroves from Piñones to Loíza. Whichever you choose, the views will set the tone for your eastern getaway.
The eastern towns are not short of accommodations for you and your party. Choose from luxury hotels like the St. Regis Bahía Beach Resort and Wyndham Grand Rio Mar in Río Grande, chain hotels like the Wyndham Palmas Beach in Humacao and the Hyatt Regency also in Río Grande, historic establishments like El Conquistador Resort in Fajardo, family-centered lodgings like Aquatika in Loíza or the Fajardo Inn. In addition, cozier lodging is available in family-owned vacation rentals and paradores like the beautiful beachfront Maunacaribe in Maunabo and Parador Costa del Mar in Yabucoa. For couples, getaways like Dos Aguas Bed & Breakfast and Hacienda Siesta Alegre near the rainforest are perfect for a romantic escapade.
If you're looking for a rustic camping trip, the east also has you covered with places like Hacienda Monte Rey, Balneario La Monserrate, and Rio Blanco campground.
Find the perfect accommodations for your trip here
While you make your way to your preferred lodging, you'll encounter countless kiosks, and roadside food stands where you can feast on alcapurrias and pastelillos with a side of sea breeze. Once you're settled, plan for a sit-down dinner, and while on the Atlantic shores, you'll find the freshest seafood around.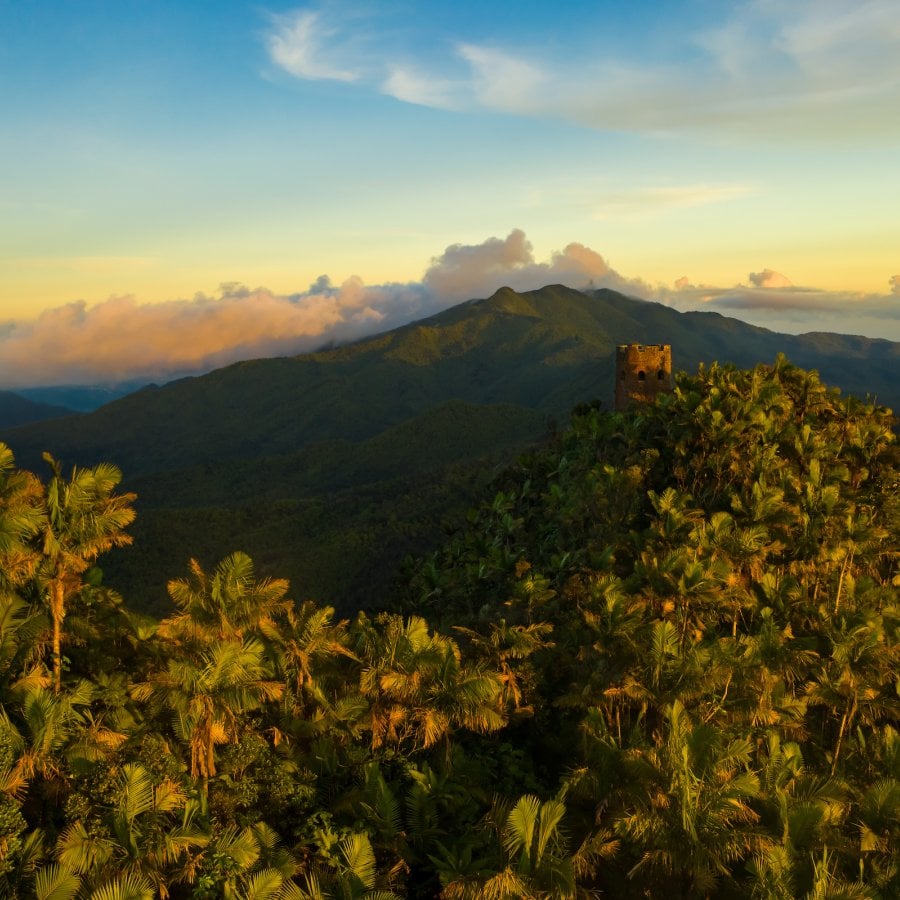 Day 2: Forest hike, anyone?
Staying on Puerto Rico's east coast calls for a mandatory stop at El Yunque National Forest, the only rainforest in the U.S. National Forest System and home to endemic flora and fauna. Suppose you enter the rainforest through PR-191 in Río Grande – the most popular and first-timer friendly route. In that case, you'll arrive through the Portal del Yunque, a prime visitor center full of information and educational programs. You can book a ranger-led tour or explore the forest on your own. There are many trails for hiking and waterfalls for chasing along the way. From the Yokahu Observation Tower to Mt. Britton's bird's view, be ready for a sense of reverence, renewal, and gratitude. You'll get a hint of what the Taíno ancestors felt as they discovered the unspoiled lands of this mesmerizing setting.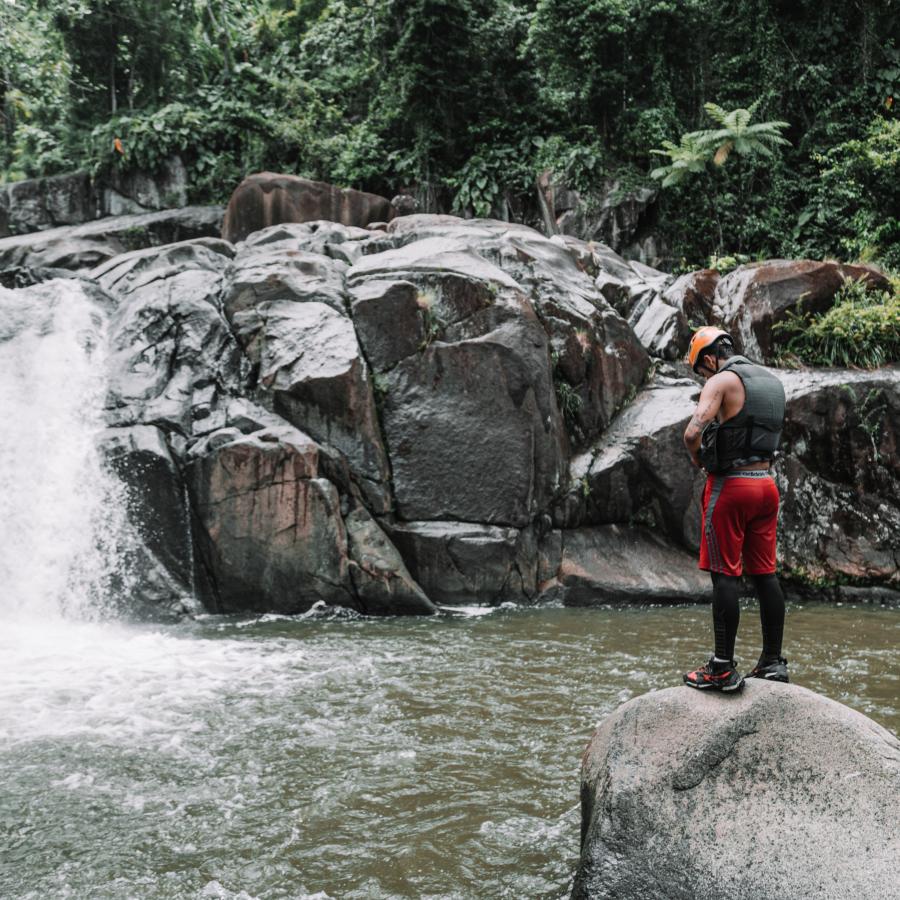 You can have a different view of El Yunque from the town of Naguabo, a less-traveled side of the forest on the south side, but rich in scenery, hiking trails, ponds, and waterfalls. A great, accessible car spot is El Salto del Hippie or El Hippie, a mesmerizing, unspoiled part of the Río Blanco de Naguabo that is adorned y lush vegetation and enormous boulders where you can sit, meditate, read a book, or enjoy the views. You can enter the river, but there are no rangers on-site, so be mindful and careful if the weather seems cloudy or rainy.
Pro tip: Combine your trip to El Yunque through Río Grande with a boat trip down in La Paseadora, the only private charter that takes you along the Espíritu Santo river – Puerto Rico's only navegable river. You can have dinner at Patria Mia just when you finish your boat tour, or head on up to Richie's Café for an elevated food experience overlooking the shore. If traveling with kids, check out the exhilarating adventures at Hacienda Carabalí, where you can go horseback riding, ATVing, go-kart racing, and more.
Find the best hiking trail in El Yunque for you
Another forest option on the east coast is Punta Santiago Nature Reserve in Humacao, ideal for birdwatching, easy hikes surrounded by lagoons and mangroves, and a beach. You can hike to El Morrillo hill for a spectacular view of the southeast coast of Puerto Rico. If you plan ahead, bring a picnic basket and set for the day in one of their multiple gazebos, rent a bike or kayak to enjoy the fresh mountainous air. You can also explore the Punta Yeguas Nature Reserve in Yabucoa, where the diverse landscape is ideal for hiking and the sandstone cliffs bring astonishing views of the southeastern coast.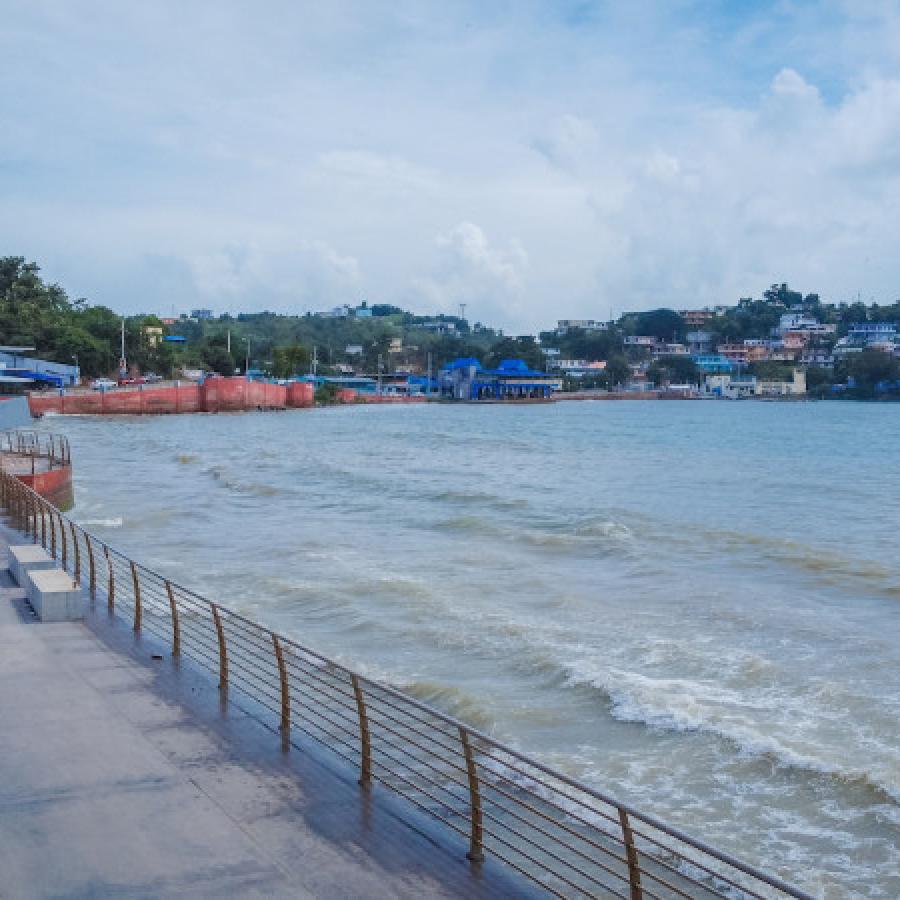 Pro tip: Combine your visit to Humacao with a quick stop at either El Salto del Hippie in Naguabo or a stroll along El Malecón for some deliciously fresh seafood and arepas in iconic places like Vinny's or Ikakos Restaurant, or go for an upscale sushi offer at Kazoku Latin Sushi.
If you don't have time to head back to your hotel to freshen up for dinner, Humacao hosts Contendores, a casual food truck park filled with options from comida criolla (traditional Puerto Rican food), artisanal hotdogs and pasta, arepas rellenas (stuffed fritters), and a craft beer truck.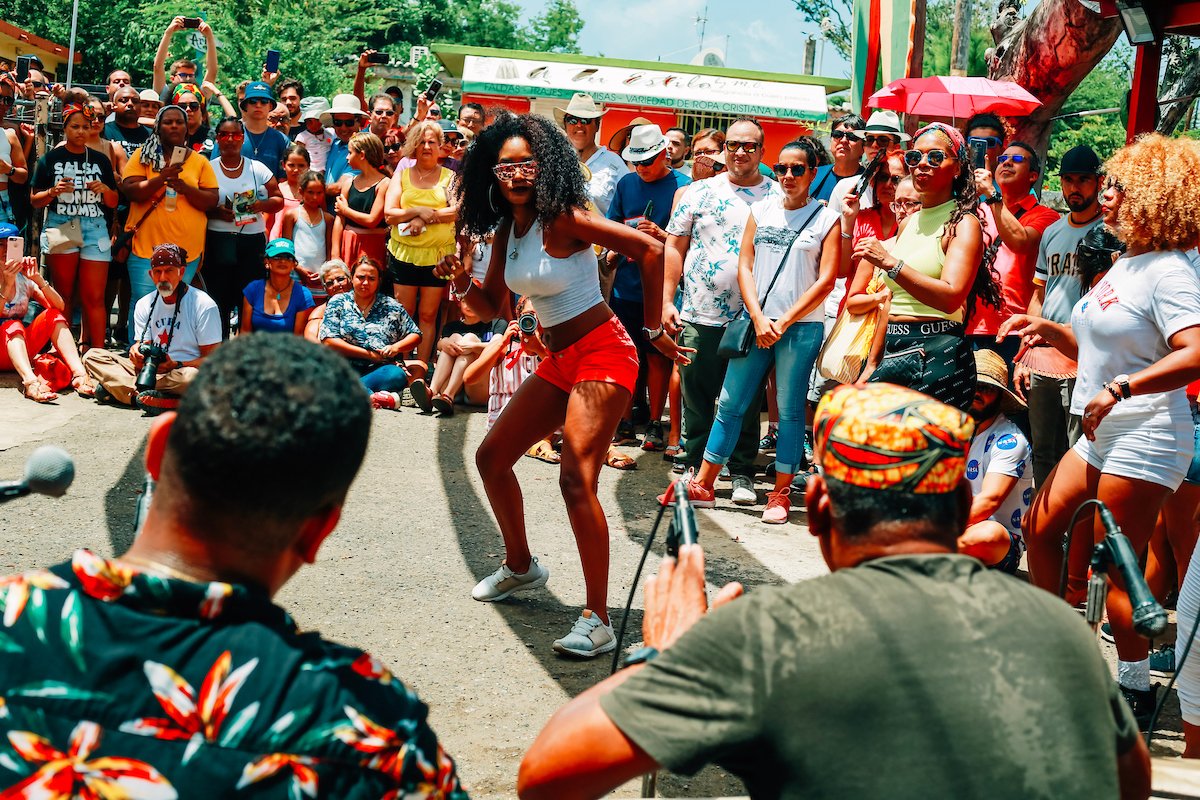 Day 3: Cultural immersion and a little shopping
You've had a couple of busy days taking in some of the natural wonders of the region. So maybe take a day to slow down and learn what makes this side of the Island so unique… its culture. Remember your car ride down Piñones? Head back up that road to Loíza, where you'll encounter Samuel Lind's art studio, a place where you can roam around and see the house of this incredible painter and sculptor. Depending on the day, you might find him working on some new concepts, and he guides the tour of the place that inspires most of his pieces. Across from the art studio, you'll find the Batey de Los Hermanos Ayala, a small patio where the family Ayala teaches bomba dancing and playing. There is a small museum where you can learn more about Puerto Rico's African heritage and see some memorabilia related to traditional music. You can also learn about the vejigante masks, a tradition that started in Ponce and quickly spread through the Island.
Keep heading north until you reach Cueva María de la Cruz, a cave park that showcases the town's deeply rooted African culture. You can explore the cave and see archeological findings like pre-Colombian artifacts and evidence of the nomadic humans in the area. You can also take a turban wrapping class – and purchase one, as you enjoy a live performance of bomba and plena. 
When you're done immersing in African heritage and flavor (the best alcapurrias you'll find on the Island are on the east coast, especially in Loíza), head to the town of Canóvanas for a pleasant stroll around The Outlet 66. At this shopping mall and entertainment center, you can shop for brands like Tommy Hilfiger, Guess, Trollbeads, Adidas, and more and ride go-karts, go bowling, or catch the latest movie release at the Caribbean Cinemas Movie Theater.
Day 4: Beach day many ways
Well, by your fourth day on the Island, it is impossible to think you haven't hit the beach already, but, in the off chance that you haven't, plan a whole beach day that can go in many ways. From boat trips to remote cays and snorkeling locations to secluded beaches where you can spend the day unwinding and busy family-friendly coastlines for swimming, there is a sea sight everywhere you look.
You can book a day trip to Cayo Icacos or Culebrita Island with one of the many charters that depart from the three marinas in Fajardo: Marina Puerto Del Rey, Villa Marina, and Marina Puerto Chico. Most day trips to the La Cordillera Nature Reserve— a marine strip of reefs and corals home to bountiful sea creatures and colorful underwater flora— include lunch and drinks, and all you have to bring is your towel and sunglasses… and sunscreen, of course! 
Beach adventure on the horizon? Check out these ideas for your trip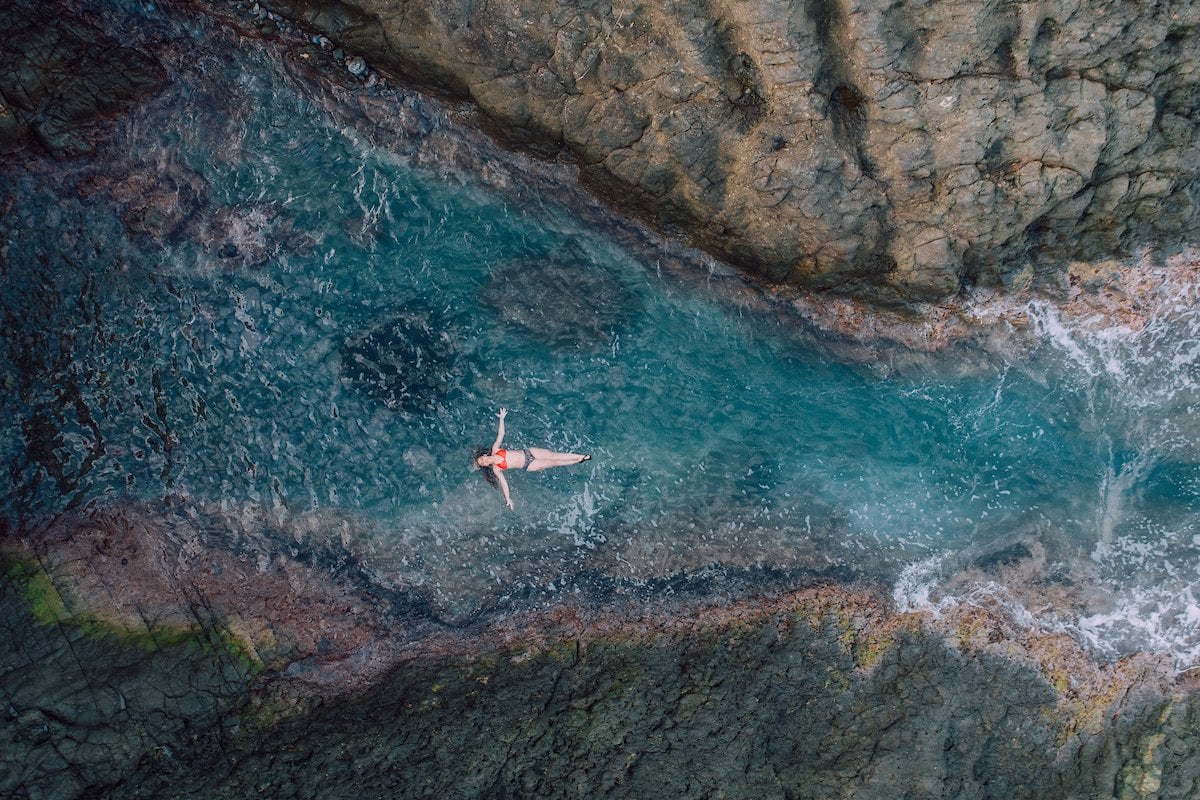 If you opt for a few hours or a day at the beach sans the boat, you'll find a strip of beach around almost every corner. Popular beaches like the Balneario La Monserrate in Luquillo and Seven Seas in Fajardo are ideal for families with small children. In addition, you'll find some food stands, restrooms, showers, and changing rooms available for the public. If you're a novice or experienced surfer or wish to take a class, La Pared beach and Costa Azul in Luquillo are your spots. For a more secluded, pristine beach experience on the east coast, visit La Zanja, Playa Colorá and Playa Escondida in Fajardo, Las Picúas in Río Grande, Los Bohíos in Maunabo, or Medio Mundo Natural Reserve in Ceiba. Be mindful that your hike to reach these places can take from 10 to 30 minutes, depending on your choice of beach and endurance. Some beaches are not ideal for swimming, but the sights and attractions make their trip worth your while, like El Malecón in Naguabo and Playa Larga in Maunabo. 
You can take advantage of your beach day and turn it into an educational experience by visiting the Fajardo Lighthouse and the Punta Tuna lighthouse in Maunabo, splendid for pictures and a history lesson.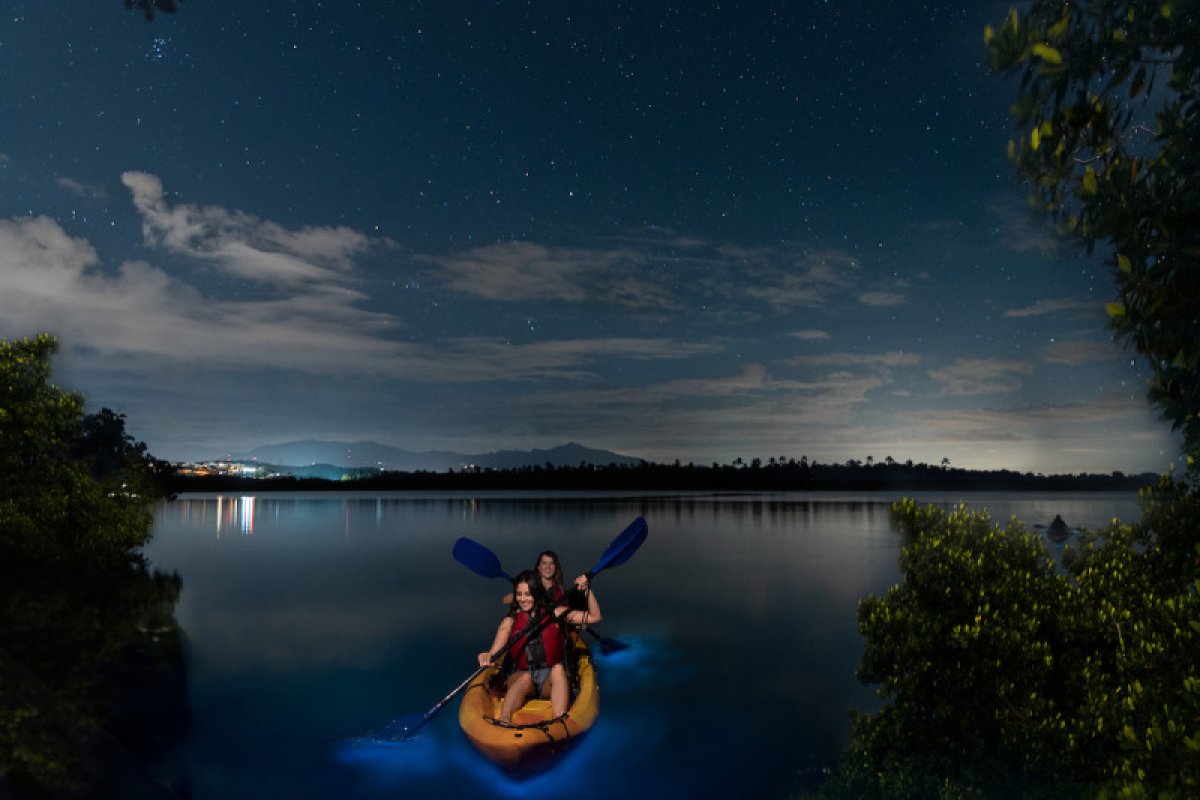 Pro tip: Be sure to grab a drink or bite at the local dive bars right across the beach strips. Places like Donde Olga and Hooke'd in Piñones, Board Riders in Luquillo, El Chinchorro de Jota in Fajardo, and Las Pikúas Liquor Store in Río Grande are popular hang outs for locals taking advantage of their home setting. 
End your salty day with a night kayak tour of the Laguna Grande bioluminescent bay. It is mesmerizing to see the microorganism light up as you paddle your way through a unique ecosystem that only happens five times worldwide. 
Day 5: Other memorable sights to see 
You have one day left before departure, and there are still plenty of places to visit and see. So make it a day to hit multiple cities where you get the best they offer. Start the day at the Caguas Botanical Garden, a centuries-old plantation mixes culture, history, and nature. You can stroll the gardens, learn some of the town's history and even discover some archeological findings in the old military barracks. And, while in Caguas, visit the Museo del Tabaco (Tobacco Museum), where you'll see ancient memorabilia and women teaching the craft of rolling the perfect cigar.
Make some time to pass by Lago Carraízo, a lake famous for kayaking and recreational fishing. Still, it just so happens to be one of the most important reservoirs in Puerto Rico, spreading from Caguas to Gurabo. Then, in the afternoon, book a tour of Hacienda Muñoz in San Lorenzo. At this small coffee hacienda, you can learn about coffee production and recollection and taste what makes Puerto Rico's coffee unique. And, if you're more of a chocolate person, take a tour of Hacienda Chocolat, a cocoa farm in Fajardo known for its many activities surrounding the delicious taste of locally grown cacao and chocolate production.
Pro tip: Book a later flight and make these activities the last thing you do before departing. You'll soon notice that just five days are not enough. Keep exploring DiscoverPuertoRico.com, and you'll see it's true. Book your return ticket to paradise even before departing… there is so much more to discover.
Take a quiz and plan the perfect road trip around Puerto Rico
Discover Puerto Rico's E-Newsletter
Paradise for Your Inbox
Get travel inspiration, news, tips and more delivered monthly.