You don't need a big group to have a good time exploring Puerto Rico.
In some ways, the island's rich history, natural wonders, and exquisite cuisine are best savored at your own pace. Spend extra time looking over the painting that speaks to you before enjoying a leisurely lunch. Or, find an unhurried stretch of beach where you can soak up the sun and listen to the rhythm of the waves. This trip can be all about whatever makes you feel contented.
To make the most of the island's eclectic offerings, it's a good idea to plan a trip that starts in San Juan and then gets beyond the city to experience more. For accommodations, you can find a vacation rental for more of a local experience or check out a smaller hotel like Trinitaria House Hotel or Acacia Boutique Hotel in San Juan, if you prefer not to sacrifice service. You can get around the metro area with taxis or Uber, but it's a good idea to rent a car if you're planning on exploring outside of the city (which is highly recommended).
Here are some suggestions for how to spend five days exploring Puerto Rico on a solo travel adventure.
Day one: A glimpse of culture
You've made it to San Juan, but you can't start your adventure on an empty stomach. Head over to whimsical Abracadabra for a "Magical Brunch" in a carnival-like ambiance and with a varied menu including loaded omelets, chocolate and fruit-topped pancakes, or a decadent Croque Madame, as well as lunch fares like wraps, paninis, burgers, and more. For a more upscale option, try Sabrina Brunch and Bistro in Calle Loíza, where the menu offers some hearty options like Hangar Steak with Pommes Frites or a Puerto Rican version of Eggs Benedict, as well as modern twists on classic cocktails.
After a few passionfruit mimosas, kickstart your tour of Santurce, San Juan's urban-chic arts district. Dive right into the island's culture and history at the Museo de Arte de Puerto Rico. Spread across a 130,000-square-foot property, the highly celebrated art museum's 18 exhibition halls house the most important collection of paintings, sculptures, and carvings by Puerto Rican and Caribbean artists on the island, with works from the 17th century to today. Be sure to check out the sculpture botanical garden in the back, which is an oasis in the heart of the city. You can purchase your ticket in advance to avoid lines. Also, be on the lookout for special events on the museum's website and social media pages.
Then make your way over to Calle Cerra, where the Santurce es Ley festival takes place every year in early December. For several days and nights, international and Puerto Rican artists paint new murals or create interactive installations on every corner of the district while live music plays and the streets are packed with people enjoying drinks and food from local businesses (including artisanal doughnut spot, Kudough's). If you can't make the festival, you can still visit this year's murals throughout the neighborhood, but Calle Cerra has the most significant concentration of urban art. The impressive pieces address social issues, depict surreal dreamscapes, or simply portray scenes from everyday life. Think of it as San Juan's answer to Miami's Wynwood Arts District.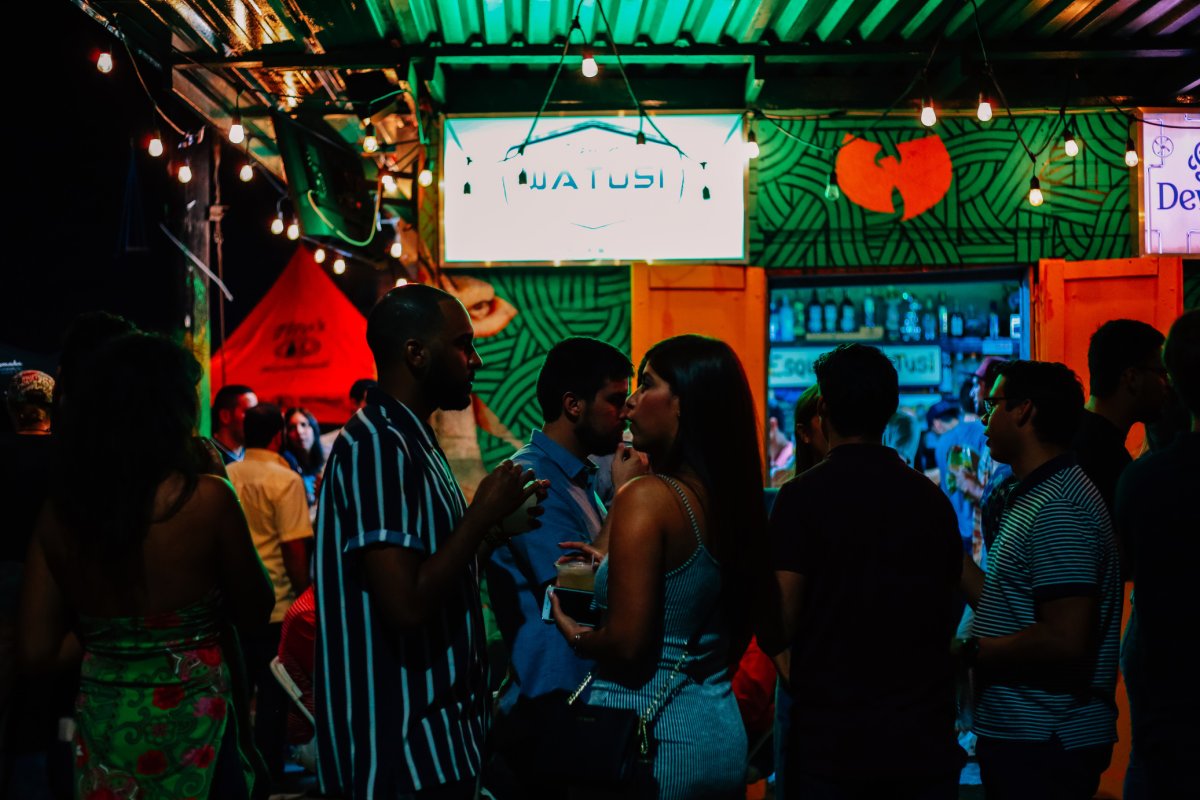 Stop for a late lunch at Graziani, where it feels like you're walking into a friend's artsy studio apartment. Have some tapas and drinks at the rooftop before setting on to your next endeavor.
After exploring Santurce's coffee shops, bookstores, and little stores that feature local artisanal crafts, visit C787, a thought-provoking gallery that boasts experimental and conceptual art in the heart of Santurce. You can also pass by the Museo de Arte Contemporáneo de Puerto Rico, aka the MAC, where you'll find a display of mixed media and multimedia pieces by both local and international artists. Explore the two floors filled with galleries and multidisciplinary experiences.
To wrap up your Santurce immersion, sit down for a nice dinner at Musa. With plates ranging from fresh seafood to prime meat cuts that are masterpieces on their own, the restaurant aims to elevate simple food with creativity and passion. You can also try some crafty cocktails. Or circle back to Calle Loíza, where you can choose from an array of restaurants such as Acapulco, Café Tresbé, Shibo, or Bocca Osteria, among others. If you're not too tired, enjoy the city's nightlife at the iconic La Placita de Santurce, where locals hang out every day, and street dancing is encouraged. You'll always find a party at the iconic Esquina Watusi, which offers a regular schedule of live music, dancing, and cheap drinks.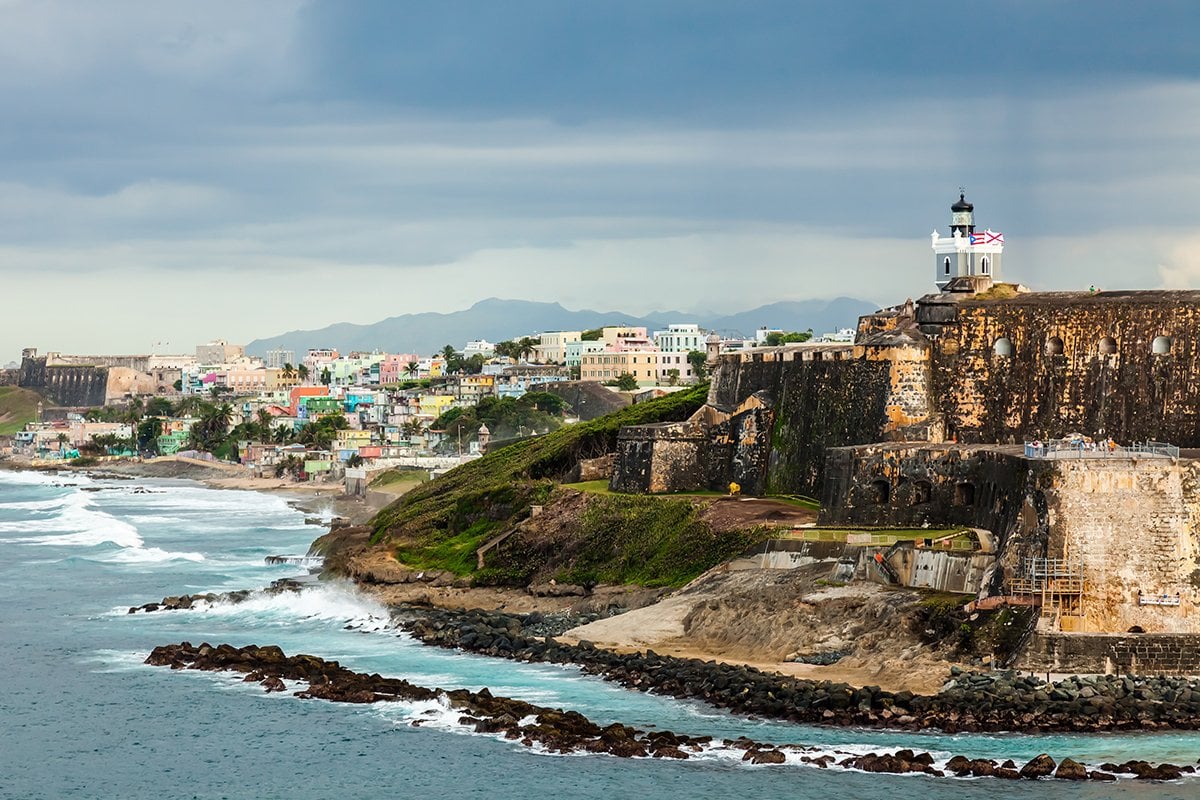 Day two: Exploring San Juan
The first day was pretty ambitious, so if there were things you didn't get to see, there's time to see more in Santurce — after all, you're calling the shots on this trip. But there is plenty more to enjoy around Old San Juan as well. If you're a first-time visitor, then wandering around the old Spanish forts of El Morro and San Cristóbal and then exploring shops and restaurants around Calle Fortaleza is rewarding (and filled with great photo opportunities).
If you're a repeat visitor or you'd prefer to get a taste of the city beyond the popular attractions, wander through the 16th century home built for Ponce de León (Museo Casa Blanca), and feel the history emanating from the blue cobblestone streets of the historic district. You might also consider a tour with Puerto Rico Historic Building Drawings Society, or a food tour that combines a bit of local history with tastes of traditional Puerto Rican dishes. If you haven't already had your fill, plan for lunch at El Punto Café or Cayo Caribe to try a few local favorites.
After lunch, spend some time wandering around shops in Old San Juan or head back to the hotel to relax for a bit. Sit by the pool, read a book, or whatever sounds good. In the evening, you could snag tickets to a symphony performance at the Centro de Bellas Artes or catch a foreign film at Fine Arts Cinema. For something more exciting (assuming you aren't worn out from all the exploring), book a private salsa lesson in Condado then go dance at Piso Viejo or an underground hangout like El Local or La Respuesta to practice your new moves. If dinner and a concert (or a movie) sounds more your speed, head to Distrito T-Mobile where you'll have your pick of restaurants and entertainment venues, like the Coca-Cola Music Hall and Caribbean Cinemas VIP, all in one location.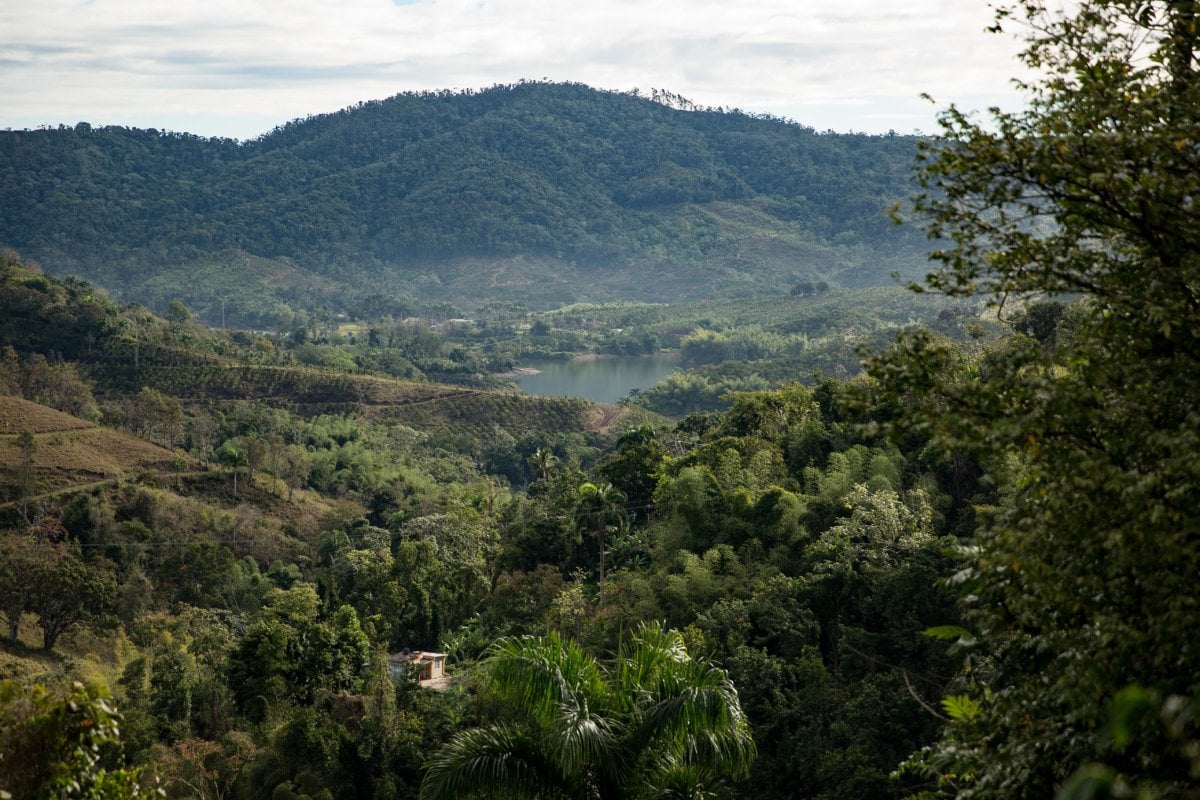 Day three: Coffee tasting in the mountains
After breakfast, prepare to embark on a scenic two-hour drive into the mountains of Puerto Rico as you venture west across the northern valleys and into the heart of the island. Plan to stay near the town of Manatí (either The Hyatt Place or a vacation rental) because after a full day of exploring (and winding mountain roads) you won't be in the mood to drive all the way back to San Juan.
Head south through the mountains to Hacienda Lealtad, an enchanting coffee plantation in the town of Lares that'll make you feel like you've traveled back in time.
Hacienda Lealtad is one of the longest-running coffee haciendas in Puerto Rico where you will learn about the different types of coffee and how the beans are harvested and processed. Tour the processing plant and the laboratory for tasting. Then, finish off your visit with some authentic comida criolla at their bistro and walk around the estate for some photo opps.
After your tour, head to the town square of Lares where you can sample the famous (and highly unusual) ice cream from Heladería Lares. Their most famous flavor is corn but you can also try avocado, garlic, cilantro, rice and beans, coffee or any of the more traditional ice cream flavors they make in-house.
Drive back up to Manatí where you'll spend the night and grab dinner at Restaurante El Ferrocarril, the town's oldest restaurant serving authentic Puerto Rican food, happy hour drink specials, and live music on Fridays.
Day four: Nature walk at Hacienda La Esperanza
How does spending a day in a nature reserve sound? In Manatí, you can visit Hacienda La Esperanza, a former sugar plantation transformed into one of the largest nature reserves on the north coast. The property is managed by Para La Naturaleza, a conservation non-profit that offers immersive tours and volunteer opportunities for nature buffs. Be sure to book through them if you want a guided tour or stop by the Visitor's Center to grab a map and learn about the different ecosystems you can observe during a solo hike. Just a 10-minute walk from the hacienda, you'll also find Cueva de las Golondrinas, a cave formation with a small secluded beach perfect for some afternoon relaxation.
Visiting Manatí and not trying the famous Pastelillos Lamboy is almost a crime. These fritters are ideal for a quick snack or a heavy lunch, depending on how many you have. Grab a couple and head out to the beach. The most well-known in this municipality is Mar Chiquita, a circular beach framed by enormous volcanic rock formations with an opening in the middle that allows the intense blue waters of the Atlantic to rush in. It's one of the prettiest beaches on the north coast. There isn't much shade, but umbrellas and chair rentals are available. 
Go all out for your last dinner in Puerto Rico and try Su Casa Steak House, a mesón gastronómico in Manatí that serves traditional Puerto Rican food. Accompany your choice of meat (from skirt steaks to lamb chops) with mofongo, arroz mamposteao, or other classic Puerto Rican sides.
Day five: Farewell
On your last day, take a last dip in the hotel's pool before departing and make a quick stop for breakfast at Kaffeina Bistro in Dorado. You won't regret it! Then you can drive back to the airport, return your rental car and reflect on all of the amazing experiences you enjoyed during your stay on the island.