Get outdoors for a hike to experience some of Puerto Rico's hidden treasures.
These are the hikes that will linger in your memory long after you've returned home. They're the ones you'll share with your friends when they ask: "How was your trip to Puerto Rico?"
If you're looking for an adventure, be sure to add one (or several) of these unforgettable hikes to your itinerary.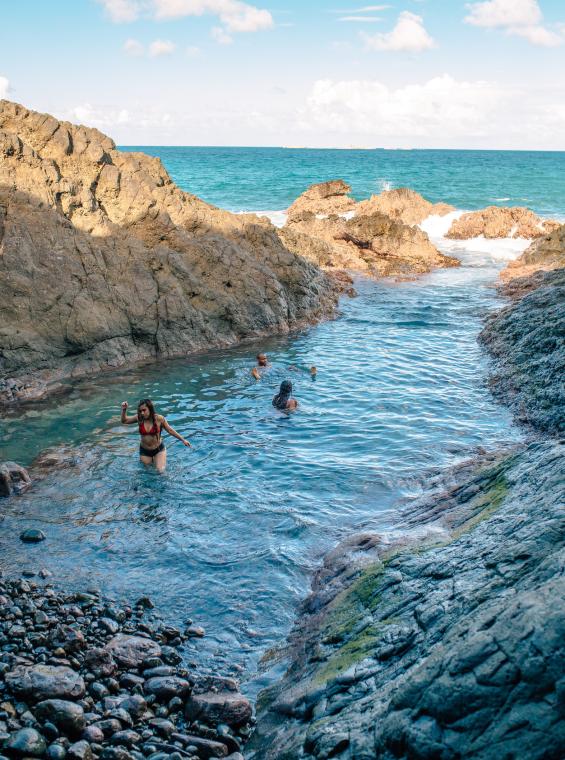 La Zanja
In Spanish, the name of this cave means "The Trench." La Zanja is a unique natural swimming pool protected from the Atlantic surge. Popular among locals, this trail is a bit of a trek. Begin at Seven Seas beach and walk along the beach until you reach the coastal cliffs. Eventually, you will come to a volcanic rock projection that you ascend before descending into the cave. Wear water shoes or hiking boots if you don't mind getting wet, and make sure to bring water, food, and wear a bathing suit under your clothes.
La Zanja is located in the Cabezas de San Juan Natural Reserve, which is managed by Para La Naturaleza. Visit their website for more hiking options in the reserve. Sierra Club of Puerto Rico periodically organizes a challenging hike around the Cabezas de San Juan Reserve called Escarpados y Farallones, which includes a dip in La Zanja.
Survival Beach
To reach Survival Beach in Aguadilla, you begin at Surfers' Beach, then follow a trail that is difficult yet short, since it requires climbing over large rocks and along sometimes steep coastal embankments. Depending on your fitness level, the hike takes about 30 to 45 minutes, and in the end, you reach a secret beach scattered with giant boulders that create elaborate rock sculptures and sea caves. The waves can be rough, and the undertow dangerous, depending on the time of year (things are calmer during the summer and more severe during the winter), so it's best to enjoy the scenery from the shore. Also, be sure to wear sturdy shoes and bring water and sunscreen.
Fuerte Caprón 
This is a relatively short trail within the Guánica Dry Forest Reserve (about 5 kilometers each way), but the heat and some short uphills make it challenging. The effort is worth the payoff as the trail leads you to a hidden stone fort and breathtaking views of the Bay of Guánica: a picturesque vision composed of bright blue cays framed by rolling hills. Bring plenty of water and snacks, apply sunscreen liberally, and try to start your hike early to avoid the hotter parts of the day.
Cañón San Cristóbal
Deep in the central mountain range of Puerto Rico is the Cañón San Cristóbal, a literal crack in the Earth caused by tectonic movements. It's 5.6 miles long, and at the bottom, there is a flowing river as well as swimming holes and waterfalls. The trail there requires hikers to be in excellent physical condition, and if you want to reach the bottom, there is a fair amount of climbing and a spot or two that may require rappelling. For this adventure, it's best to do the hike with a certified company such as Go Hiking Puerto Rico or Para La Naturaleza.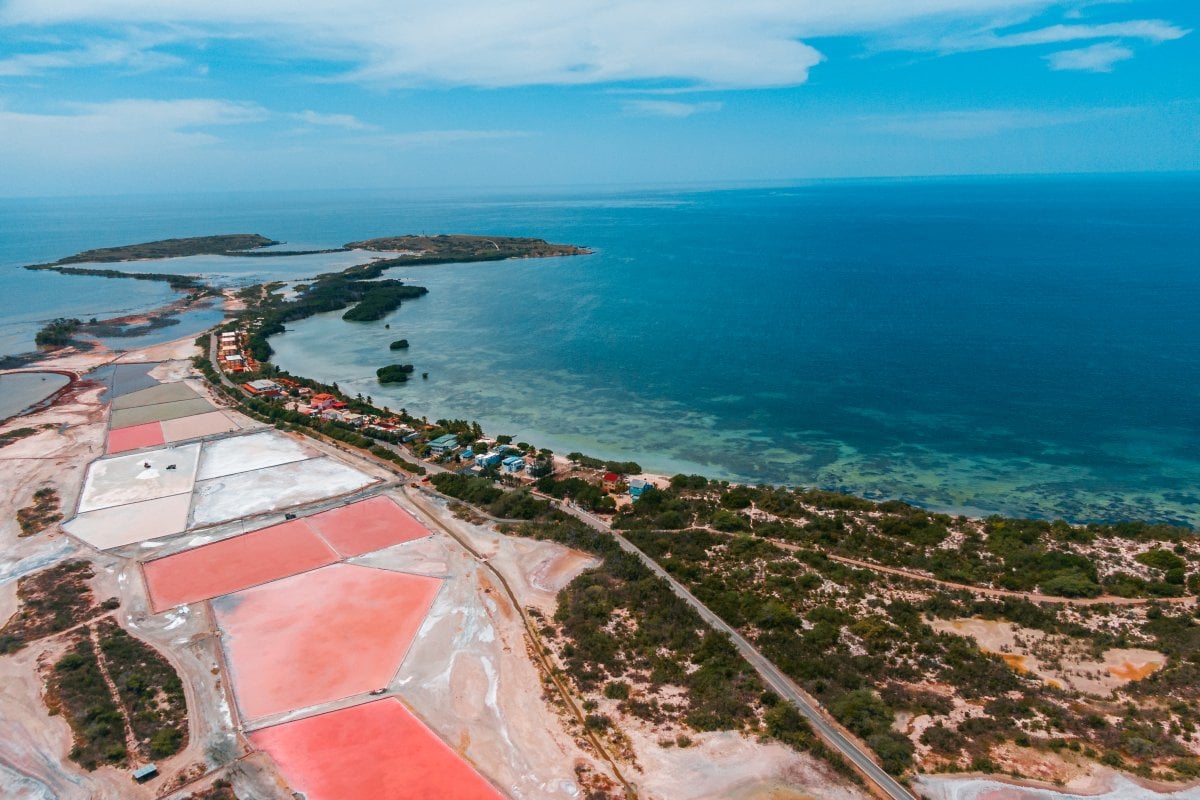 Cabo Rojo Salt Flats
To explore a truly surreal landscape, visit the salt flats of Cabo Rojo. The visitor's center is in front of an observation tower, from which you'll enjoy panoramic views of the bright pink lakes where salt is harvested. From there, you can choose several different trails to explore, including some that extend to the Los Morrillos Lighthouse, which is atop rugged cliffs overlooking the Caribbean Sea. Or you can take a detour to one of Cabo Rojo's famous beaches. Bring plenty of water (you'll be walking through a dry forest), sunscreen, appropriate clothes, and sturdy hiking boots.
El Yunque National Forest
Even for locals, this tropical rainforest contains certain magic with trails that range from short and sweet to challenging and adventurous. If you want to swim in some hidden natural pools, explore the La Coca trail, which starts behind the roadside waterfall. Or trek up El Toro trail to the highest peak of El Yunque, which is designated a cloud forest. There are a handful of options for tour companies that can lead you to some of the best locations within the park if you're staying in San Juan but are looking to make a day trip to see more of the island.